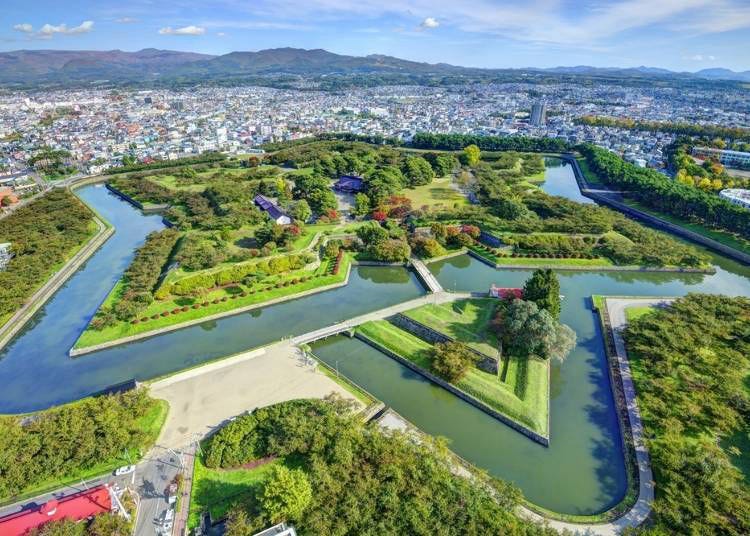 Hakodate has become one of Hokkaido's top tourist spots. You'll want to take two days to really soak it all in! Historical buildings, colorful reminders of old foreign influence, line the streets evoking a retro feeling as you stroll along with them.

There is much to see and do, so we made the perfect Hakodate 2-Day Itinerary. Take in the night view from the top of Mt. Hakodate; sample gourmet cuisines, such as fresh squid dishes and shio ramen (ramen with a salty broth); visit the red brick warehouse district; and shop in the Hakodate morning market.

In this Hakodate 2-Day Itinerary, we also include a side trip to nearby Onuma, an area filled with gorgeous natural scenery. Let's dive right in!
■Day 1: Exploring Hakodate: Motomachi, Mt. Hakodate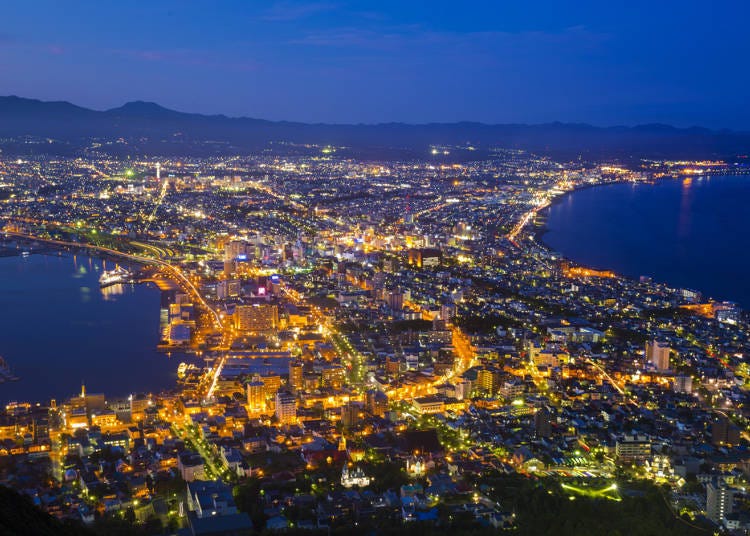 ■Day 1: Morning
Hakodate Airport → Hakodate City center (by car: about 8.5km, by bus: about 20 minutes)
Stroll through Motomachi
Route example:
Hakodate Airport → Hakodate Ekimae → Jujigai Tram Station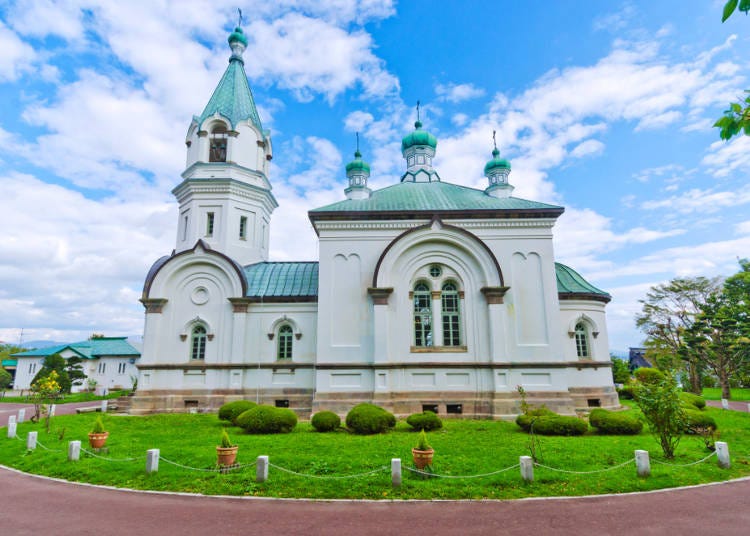 Advice: Drop your bags off at your hotel and head out right away to explore the city! Take the Hakodate tram and get off at Jujigai. Going up the hill you will see a number of historical churches and Western-style buildings such as the Hakodate Orthodox Church, the Motomachi Roman Catholic Church, the Old Public Hall of Hakodate Ward, and the former British Consulate of Hakodate. This walking tour takes about three hours. On the way, stop at Hachimanzaka Slope, well-known in Hakodate for its spectacular views.
■Day 1: Lunch is a must
Hakodate Shio Ramen / Lucky Pierrot Hamburger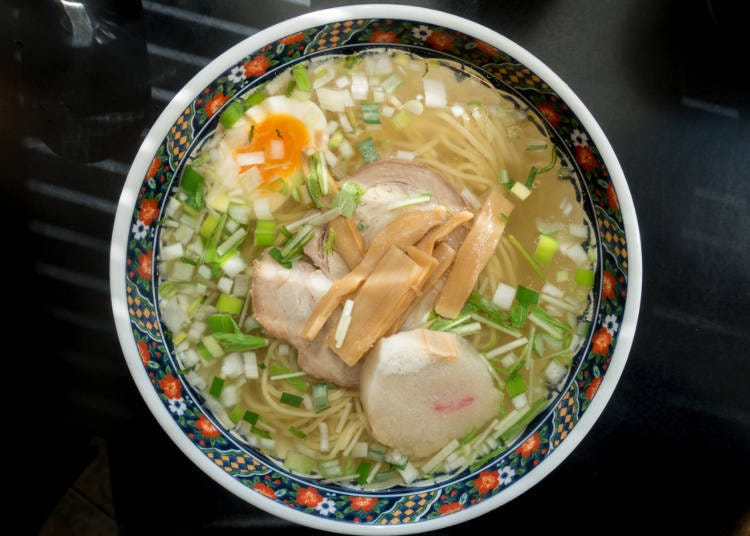 Advice: For your first meal in Hakodate you must try shio ramen for which the city is famous. The streets around JR Hakodate Station are dotted with shops. During your stay in Hakodate you should also go to a Lucky Pierrot Hamburger shop, a chain that got its start in Hakodate. This burger shop offers a menu of unique burgers such as the Chinese Chicken Burger - deep-fried chicken with a sweet and spicy sauce. The Bay Area Marina Suehiro Shop is easily accessible.
■Day 1: Afternoon
Red Brick Warehouses → Mt. Hakodate observation deck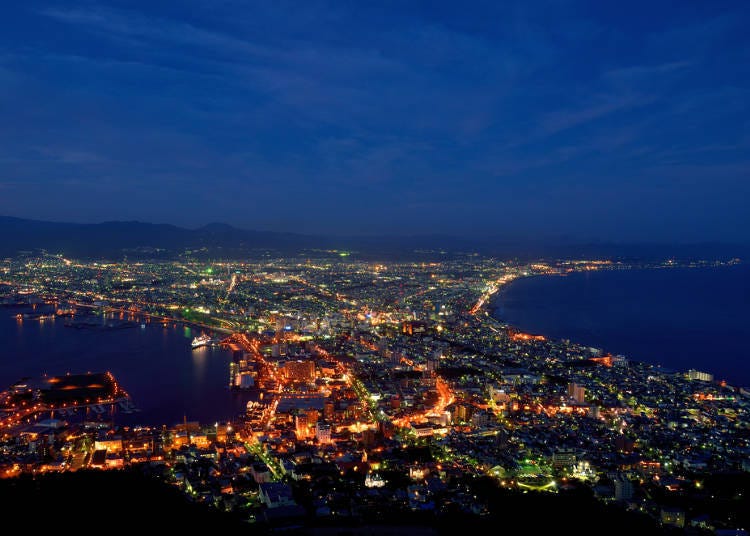 Advice: The red brick warehouse in the bay area facing Hakodate Bay is Hakodate's number one shopping spot. Allow yourself two to three hours to leisurely enjoy visiting and shopping in the Kanamori Youbutsukan (Western Museum), BAY Hakodate, and Hakodate Meijikan (Meiji Hall).

This is a good place to take a break and enjoy the fares offered at confectionery shops and cafes.

Head towards the Mt. Hakodate Observation Deck and try to arrive before the sun sets so that you can catch a breath-taking view of the city at night; a sight popular among the many tourists who visit the city.
■Day 1: Side Trips: If you have the time!
Retro Cafes

Advice: There are many cafes in renovated historic buildings in the city. Sample the special selection of sweets unique to each shop in settings from a bygone era. Most of these shops close at 6:00 PM so it is best to visit them for lunch or at tea time.
■Day 1: Dinner is a must
Walk around Daimon Yokocho and stop in some of the pubs serving seafood (especially squid) dishes.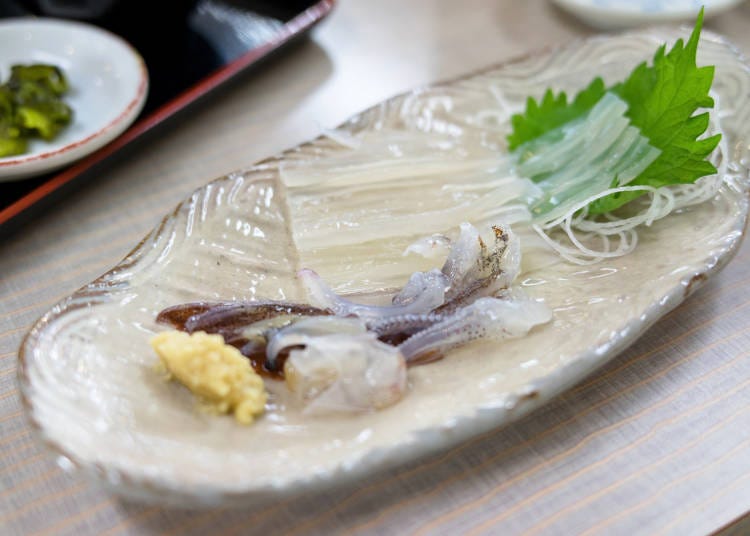 Advice: To savor squid dishes for which Hakodate is renowned, visit a seafood pub. There are many reasonably priced pubs in the areas around Hakodate Station and Matsukaze-cho. Some shops have tanks of live squid swimming in them and after you place an order, one is dipped out and filleted for you. Often two or three people can drop in without a reservation, but it's better to make a reservation in advance for larger groups or Friday and Saturday nights. There is a cluster of small stalls in Daimon Yokocho, each offering its own special dishes. Walking about and enjoying drinks and sampling their wares is an enjoyable way to spend an evening.
■Day 2: Start at Hakodate Morning Market, then move on to Goryokaku!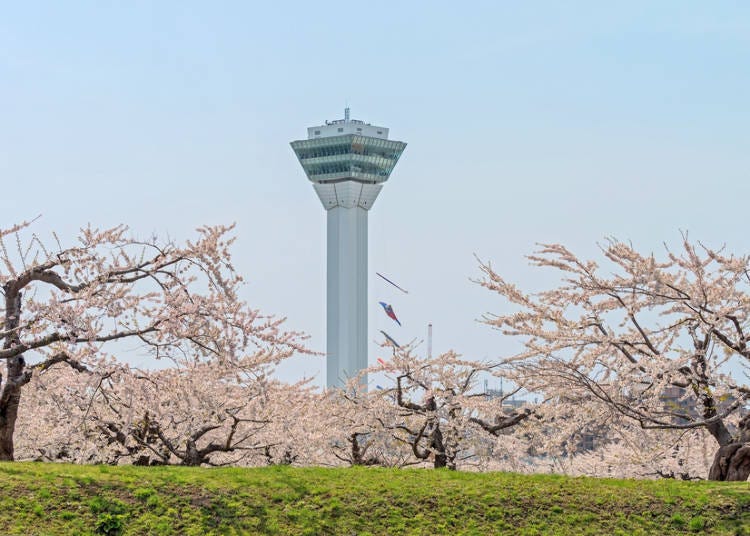 ■Day 2: Breakfast is a must
Morning market dishes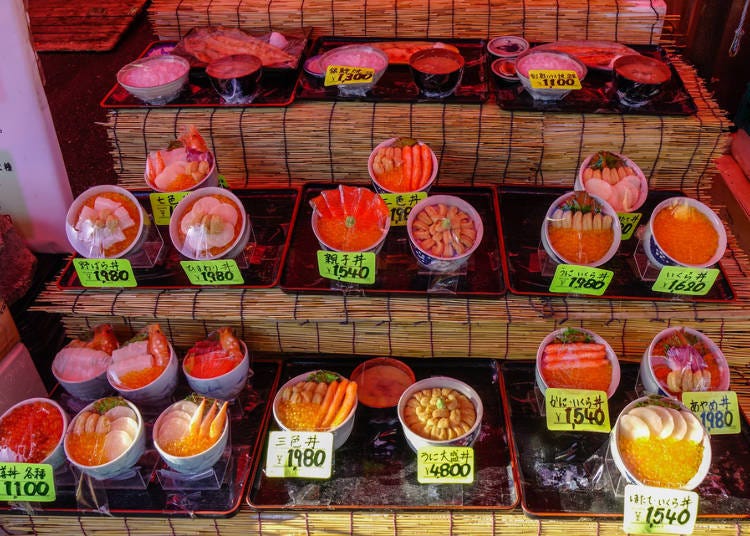 Advice: The market opens at 6:00 AM but not all shops open at the same time; they all close at 3:00 PM. If you plan to eat breakfast at the morning market we recommend a travel package that does not include meals in the hotel accommodations. There are seafood specialty shops along Donburi Yokocho. Select a shop after viewing their displays. There is also a fishing pond where after you catch squid which will then be filleted on the spot for you.
■Day 2: Morning
Route example:
Goryokaku Tower → Goryokaku Park → Hakodate Magistrate's Office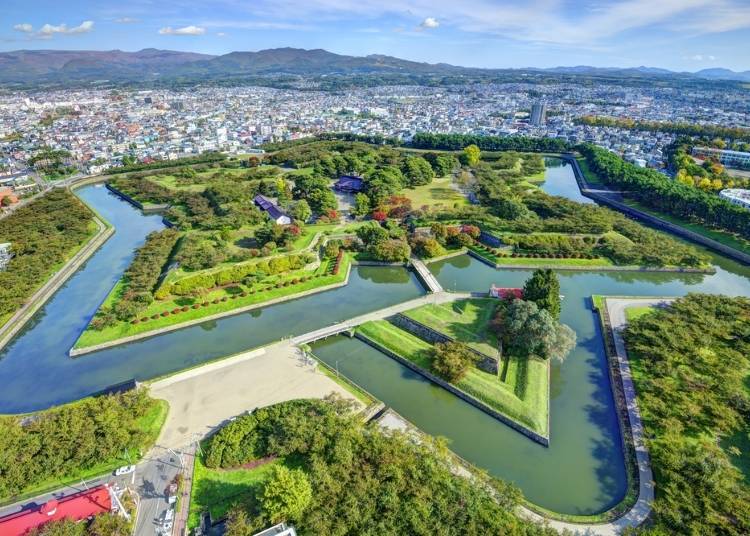 Advice: Begin by going up to the Goryokaku Tower observatory to get a bird's-eye view of the entire star-shaped Goryokaku Park. Goryokaku Park is just a 3-minute walk from Goryokaku Tower. One or two hours is enough time needed to see everything, including the Hakodate Magistrate's Office located in the park. If you have the time, you can also go boating inside the moat.
■Day 2: Afternoon
Hakodate → Onuma (by car: about 28 km; by train: 30 minutes; by bus: 1 hour 10 minutes)
Route example:
JR Hakodate Station → JR Onuma Park Station (when using JR)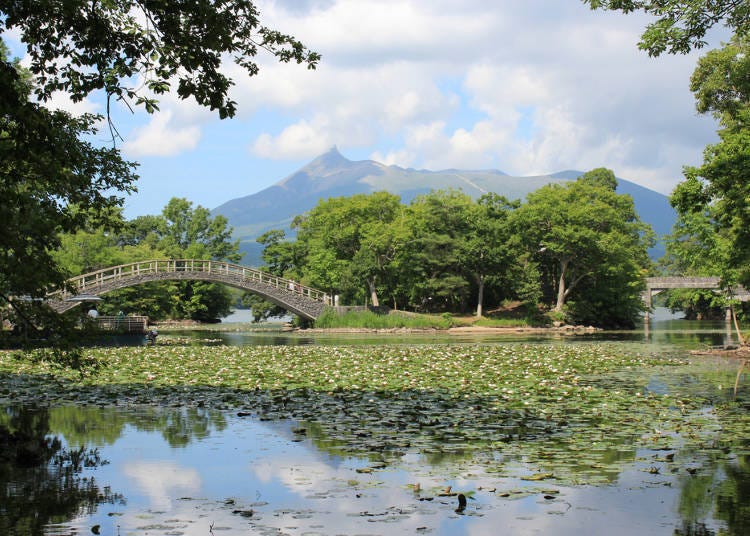 Advice: The base for sightseeing in Onuma is JR Onuma Park Station. From here you can walk along the lake, rent a bicycle in front of the station, and enjoy scenic views of Onuma's natural surroundings. You can also take a pleasure cruise or go canoeing on Lake Onuma.
■Day 2: Gourmet lunch is a must
Restaurants serving Onuma beef steak and Onuma craft beer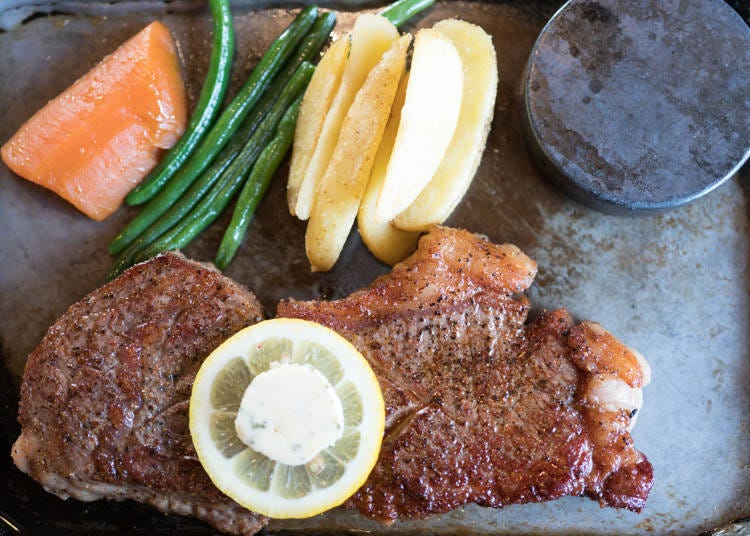 Advice: Lunch menus offer dishes made with local products and renowned Onuma beef. Eating and drinking establishments are scattered within walking distance of JR Onuma Park Station, but if you would like to visit a shop in the outskirts, we recommend you rent a car or a bicycle. Onuma craft beer is a local specialty and goes well with lunch.
■Day 2: Afternoon
Route example:
Onuma Cruise → Onuma / Ononuma Lake Promenade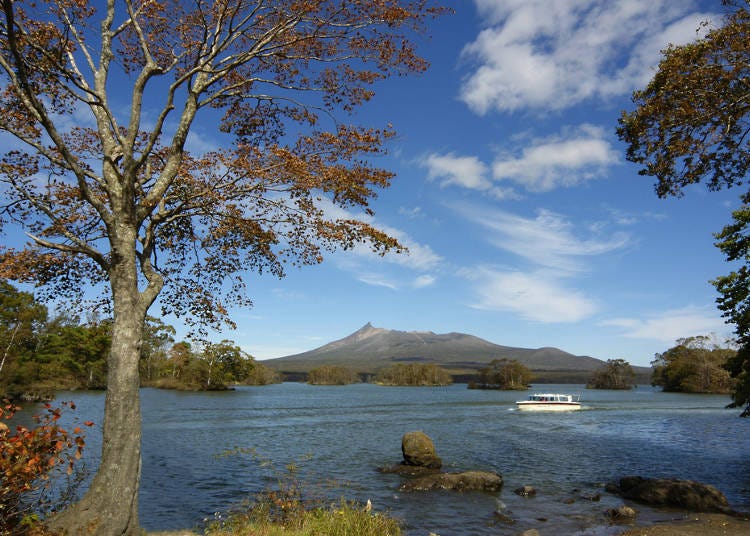 Advice: Take a pleasure boat around Lake Onuma or enjoy a leisurely stroll on the promenade along the lake shore. Onuma Yusen, pleasure boats that go around the lake, operate on a regular basis between May and October (irregular operations in April, November, and December). Cruises depart every 40 minutes and last about 30 minutes. If you are short on time you can always rent a motorboat. There are also row boats and peddle boats. There are four walking courses that take between 15 and 50 minutes to complete.
■Day 2: If you have the time!
Canoeing / Segway tour / Zip line / horseback Horseback riding / shopping Shopping for sweets
Advice: To best experience the natural beauty of Onuma, we recommend rowing a boat or canoeing. Canoes must be reserved in advance and courses are two hours or longer. Some of the other activities available are Segway rides and a zip line you can slide down through a forest of trees. During your visit, sample some of the dairy treats made with fresh milk from neighboring farms and also the Onuma Dango, a specialty of the area.
■Day 2: From Onuma to Hakodate Airport
Onuma → Hakodate (by car: approximately 28 km; by train: 30 minutes; by bus: 1 hour 10 minutes)
Hakodate → Hakodate Airport (by car: approximately 9 km; by bus: 20 minutes)
Advice: Pass through Hakodate on your way to Hakodate Airport from Onuma. There is also a shuttle bus that goes to Hakodate Airport from Onuma, but it is not very practical for all given there are only a few departures.

*Time and distance are a reference guide
*This information is from the time of this article's publication.
*Prices and options mentioned are subject to change.
*Unless stated otherwise, all prices include tax.
Limited time offer: 10% discount coupons available now!