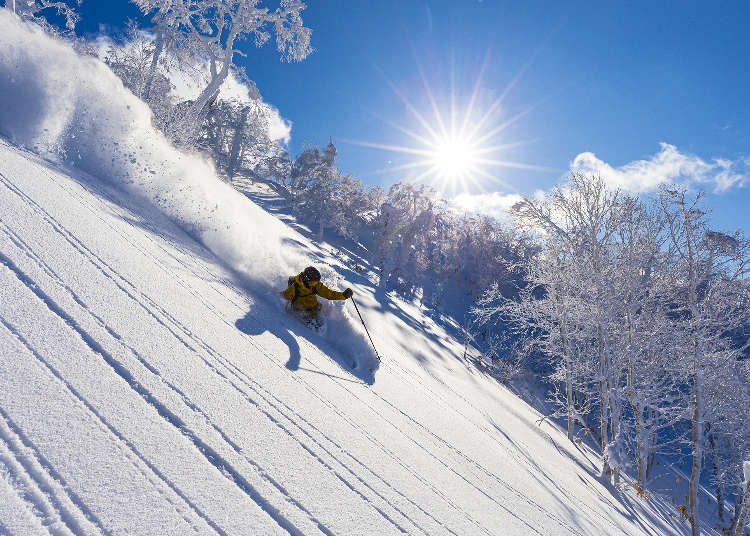 Rusutsu Resort, located in Hokkaido's Rusutsu Village, is a year-round resort with an amusement park in the summer and a ski resort in the winter. It's well known for its high-quality snow, and it keeps gaining popularity both in Japan and abroad. Rusutsu Resort offers plenty of other activities outside of skiing, and you'll find many ways to enjoy your time.

Let's look at how you can enjoy the winter here!
What kind of place is Rusutsu Resort and when's the best time to visit?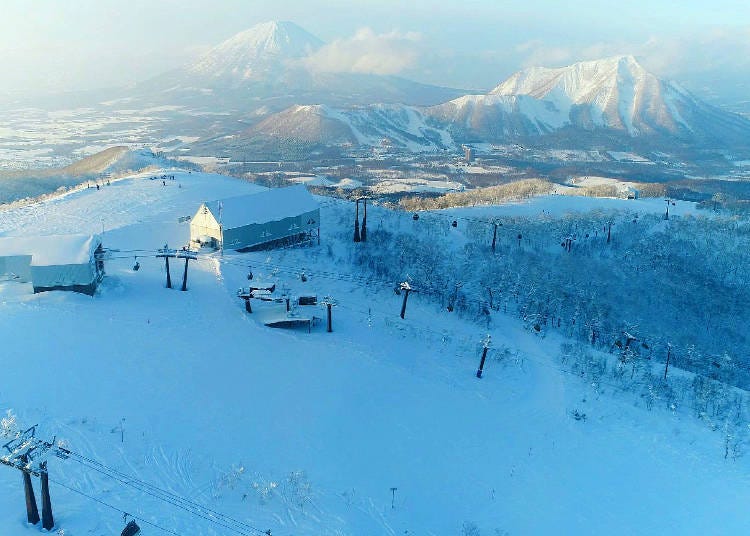 Rusutsu Resort's ski slopes descend over three mountains: West Mountain, East Mountain and Mount Isola.

West Mountain is located on the east side of Route 230 and East Mountain and Mount Isola are located on its west side. You can travel from one mountain to another via gondola.

Rusutsu Resort tends to be mostly sunny, also in winter, and it's not uncommon to enjoy both sun and snow. The best snow is usually between early January and late February.
How to get to Rusutsu Resort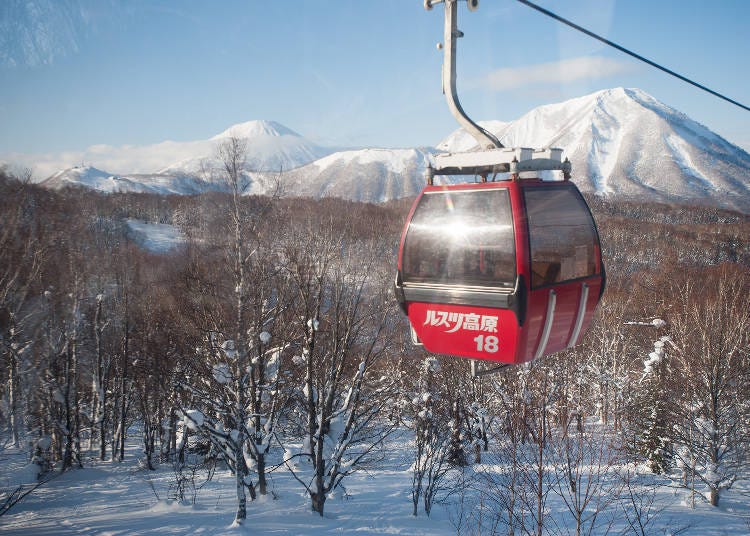 By car, it takes about 90 minutes from either Sapporo and New Chitose Airport. If you're not accustomed to driving on winter roads, we recommend traveling by bus.

●Rusutsu Resort from New Chitose Airport
・Big Lands (Paid bus for Rusutsu Resort, guests only) (120 minutes)
*You need to apply by 6pm on the reservation site https://bigruns-jp.revn.jp/ 7 days before your stay, or by email or phone (in Japanese only)
Operating: December 4, 2020 – April 4, 2021
Ticket: One-way seat, 3,500 yen (adults and children)
・Resort Liner (Hokkaido Resort Liner)
You can apply online up to 9 days before the stay on https://www.access-n.jp/winter2020/en/skibus/ (Japanese and English)
Operating: December 1, 2020 – April 2, 2021
Ticket: One-way adult, 4,000 yen; children 3,000 yen

●Rusutsu Resort From Sapporo
・Rusutsu Free Bus (120 minutes)
*You need to apply by 5pm the day before the reservation, on the site https://bigruns-jp.revn.jp, or by mail or phone (in Japanese only)
Operating: December 4, 2020 – April 4, 2021
・Donan Bus, Route Bus (120 minutes)
One-way from Sapporo Station Square, to Rusutsu Resort, 2,140 yen
Rusutsu Resort Has 37 Trails!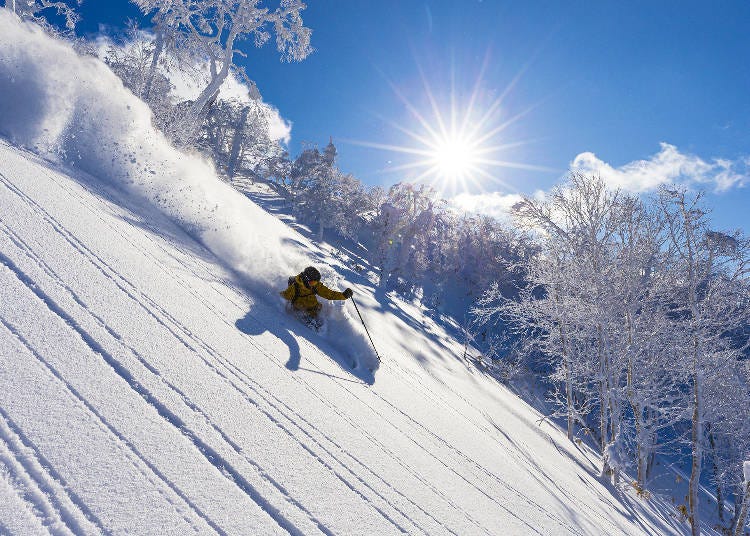 One of the main attractions of Rusutsu Resort is the large number of slopes spread across three mountains. The resort is too big to be thoroughly enjoyed in a day.

There are 37 tracks in total, connected by 18 lifts and gondolas, and covering a whopping 42 kilometers. Of course, there are tracks for all levels so that beginners and experienced skiers alike can get the best out of their experience.

In this article, we will introduce the recommended courses for beginners, intermediate, and expert skiers.
●Recommended for beginners!
The Easy Trail Course is the gentlest track in Rusutsu Resort. The path is wide and perfect for learning snowboarding and skiing. The White Rubber Course, on Mount West, has a maximum slope angle of 12 degrees and it, too, makes for a perfect practice track. Both tracks start right where the lift arrives, so you won't risk stumbling upon different courses by mistake.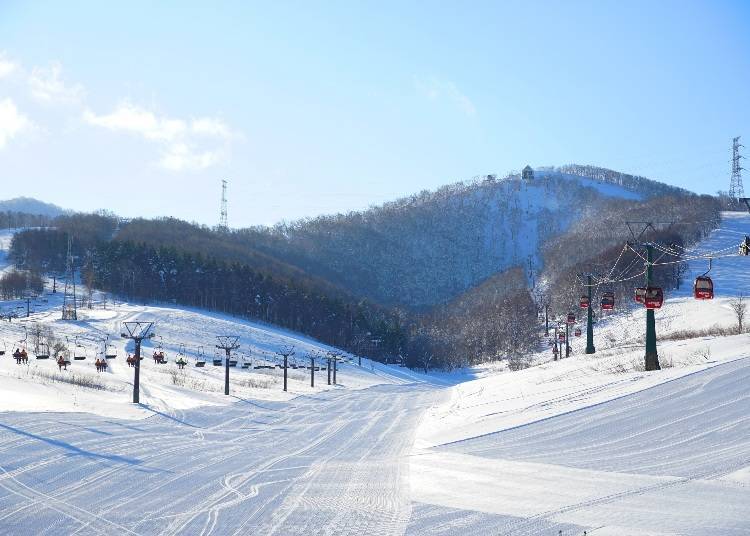 Easy Trail Course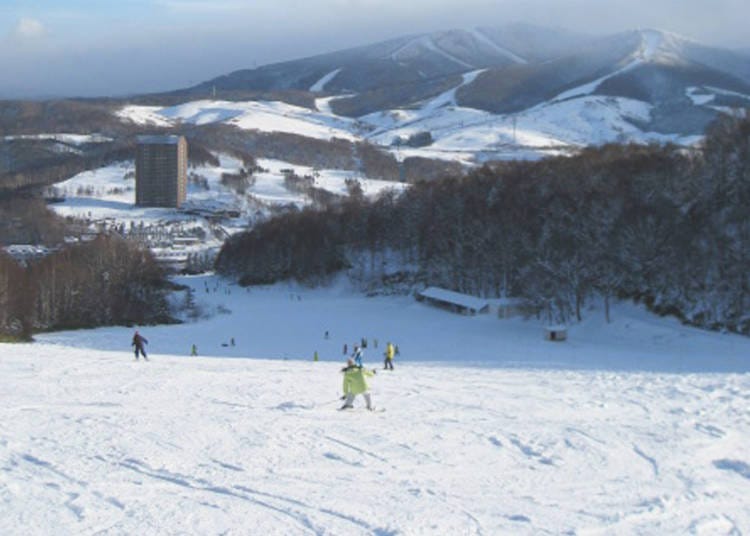 White Lover Course
●For intermediate Users!
The East Vivaldi Course, is a long track that continues for more than 2,000 meters from East Mountain's east summit. The slope is a little steep by the summit, but it's wide, and it gives a great overlook on Rusutsu Resort. The Isola Grand Course is a long course that stretches for 3,500 meters (the longest distance among the tracks in the resort) and slides from the summit of Isola Mountain. This is a broad course and it veers into the forest, after its mid-point.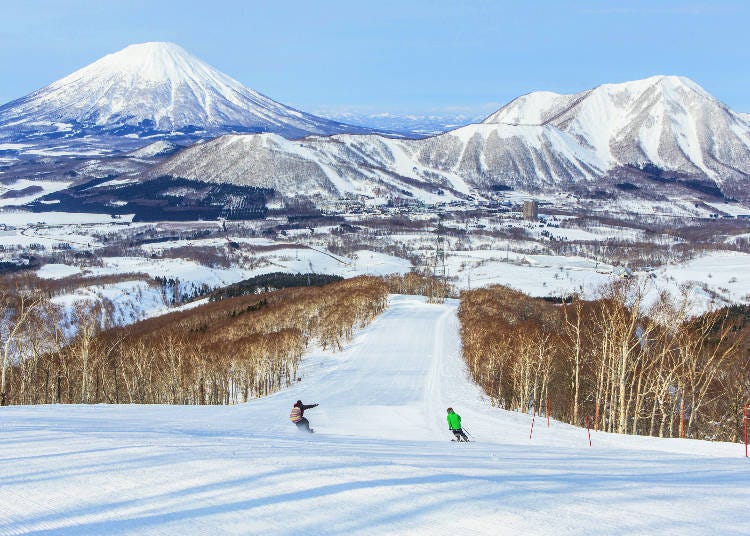 East Vivaldi Course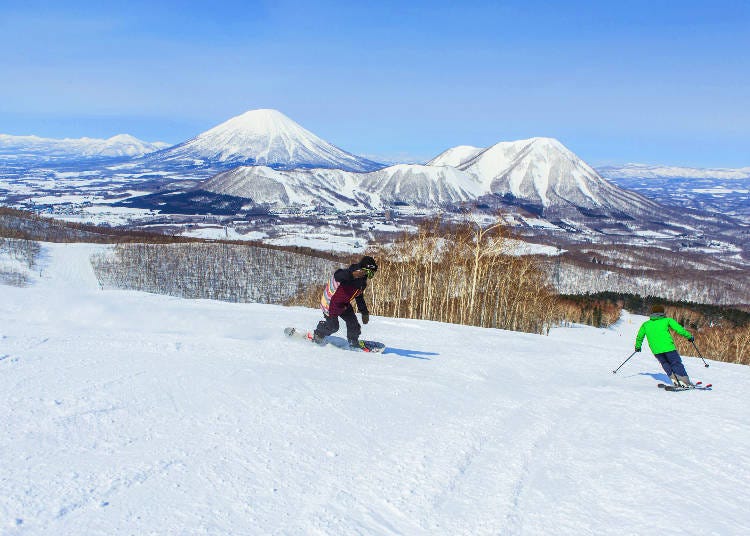 Isola Grand Course
●For advanced skiers
The Super East Course is the steepest, non-compact-snow track at Rusutsu Resort, with a maximum slope of 40 degrees. It's a course with bumps and jumps, and it's recommended to experts only. The Heavenly Canyon Course is a non-compact-snow track that starts at the summit of Mount Isola. The course's length is 1,850 meters, and it's a famous spot among enthusiasts because of the quality of the snow.
Super East Course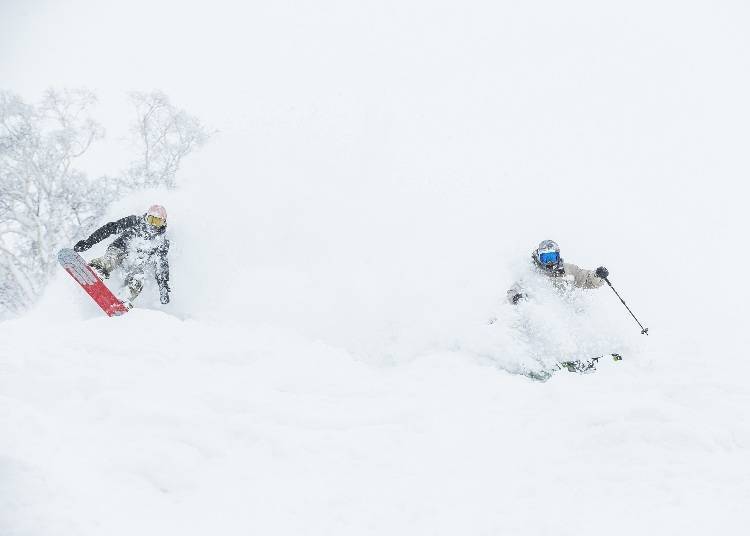 Heavenly Canyon Course
Lift tickets: Contactless gate system with IC lift ticket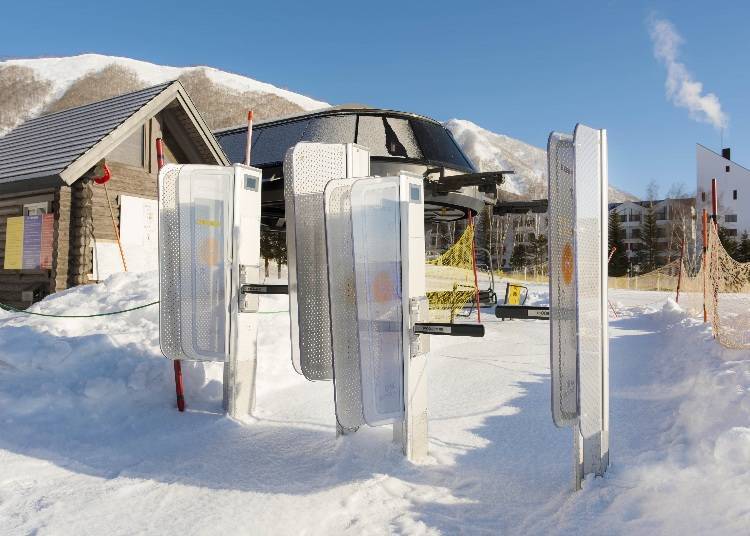 Rusustsu Resort has adopted a non-contact gate system with IC lifts tickets, and those with the card can board directly without stopping at the ticket counter.

The IC lift ticket used at Rusutsu Resort can be used for all four ski resorts operated by the Kamori Kanko Group. If you have this IC ticket, you can charge it online and use it non only at Rusutsu Resort, but also at Sapporo Teine, Sahoro Resort, and Nakayamatoge Ski Resort.

●Lift ticket price (example)
・One-day ticket (December 19, 2020 – March 14, 2021)
Adults (13-59 y/o): 6,200 yen; seniors (60 y/o and over): 5,200 yen; children (4-12 y/o): 3,200 yen
Web charge adults: 6,000 yen; seniors: 5,000 yen; children 3,100 yen.

Tap here for details: https://rusutsu.com/winter-lift-tickets/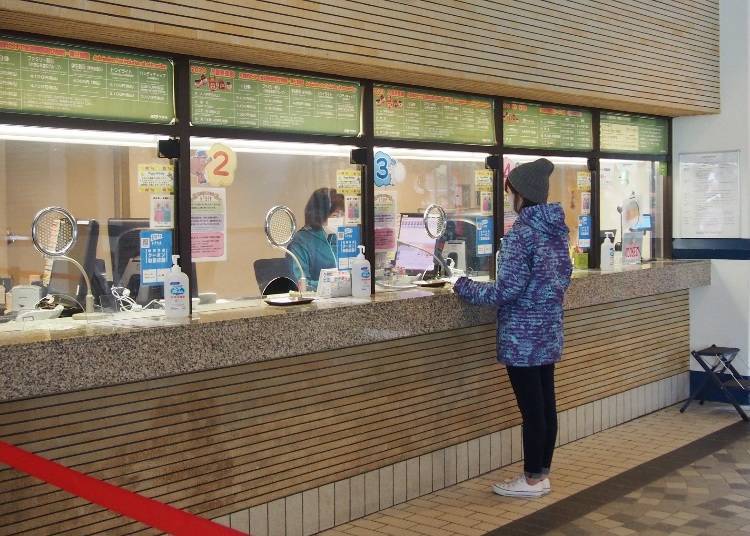 If you are a first-time user, purchase the ticket at the local counter, and receive an IC lift ticket. Cashless payment is also possible at the Rusutsu Resort ticket counter.
Rental Gear: High-quality rentals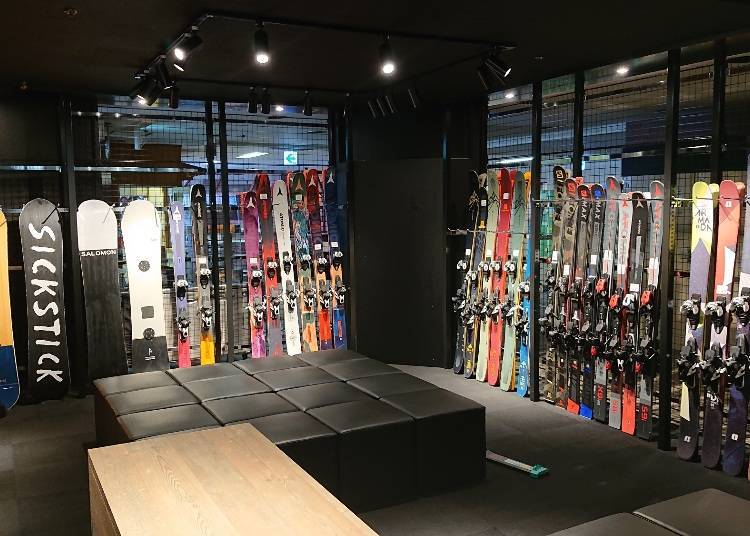 The rental shop Salomon & Atomic Rental Station at Rusutsu Resort, has the latest items to meet various needs for anyone from beginners to experts. Premium skis are high-performance models for advanced skiers.

They guarantee a comfortable slide in any snow quality. The standard model is designed to make it easier to turn and control speed in any slope condition. The shop also offers CTS skis, which are softer and lighter than the ordinary models, and are perfect for beginners.

●Rental Fee (example)
Ski set (skis, boots, poles)
・Premium skis
- 1 day: adult 8,700 yen, Seniors 7,600 yen, Children 7,100 yen
・Standard skis
- 1 day: adult 6,200 yen, senior 5,100 yen, child 4,600 yen
Full set (skis, boots, poles, clothing, hats, gloves, goggles)
・Premium skis
-1 day: adult 16,200 yen, senior 13,600 yen, child 13,100 yen
・Standard skis
-1 day: adult 13,700 yen, senior 11,100 yen, child 10,600 yen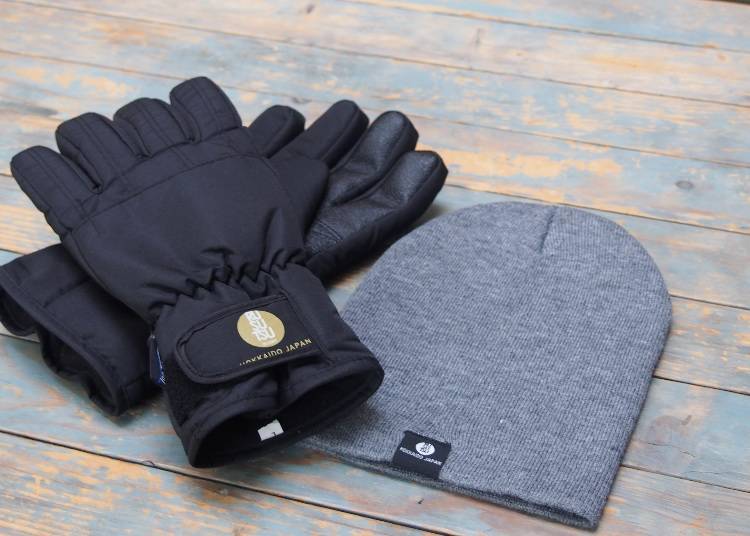 In the 2020-2021 season, disinfecting procedures have been implemented on all equipment. Gloves and hats are not rented separately. You will be given hats and gloves that you can take home, if you rent a full set. Rental reservations are only accepted online.

Tap here for details: https://rusutsu.com/rentals-station/
Activities: From dog-sledding to horseback riding! Enjoy the many activities unique to Rusutsu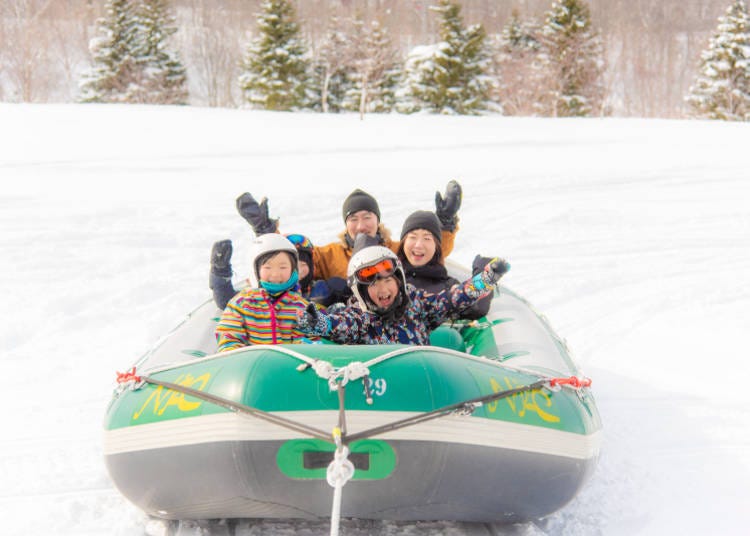 At Rusutsu Ski Resort, there are plenty of activities to enjoy in winter. Snow rafting (2,200 yen, children 1,650 yen) is recommended for families. It is also possible to have the speed adjusted by the snowmobile pulling a raft, so even small children can enjoy it.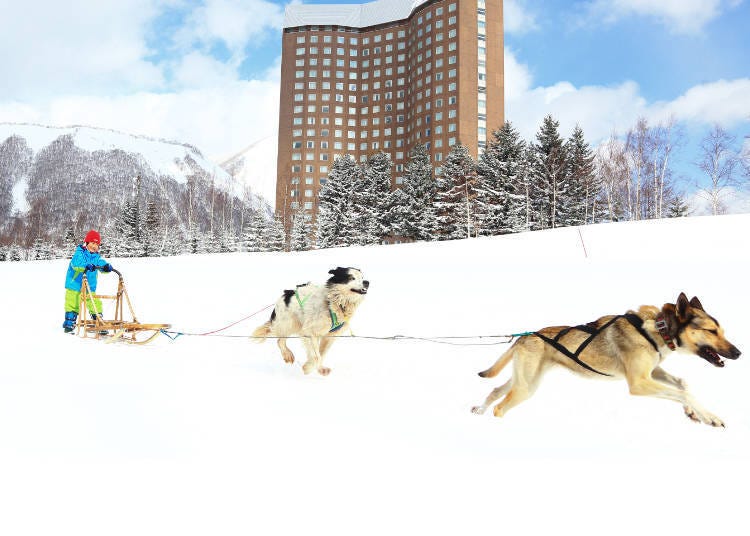 There are also activities where you can interact with animals. Among them, dog sledding and horseback riding are some of the activities that you will definitely want to enjoy while visiting Rusutsu Resort.

A sled pulled by dogs rides around a course of about 400 meters (3,850 yen per person). Experience the exhilarating speed.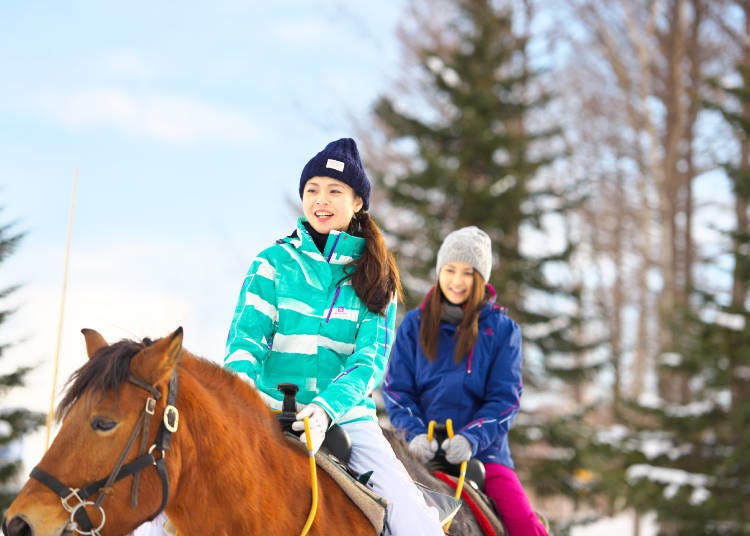 Horseback riding Toya course (Winter lake course: 6,600 yen per person) is an experience that you can enjoy at Raikutoya Ranch near Lake Toya. If you have never tried horseback riding, fear not, as you will be taught how to ride. Free transfer is included up to Lake Toya Ranch.

You can't miss other activities, like nature tours with local guides through forests, and ice fishing in a pond for some rainbow trout catch and release. All activities require reservations in advance.

Tap here for details: https://rusutsu.com/winter-activities/
Skiing school: Classes taught by experienced instructors
Experienced instructors offer a variety of skiing, snowboarding, and lessons for children at Rusutsu Resort. Reservations in advance are required for each lesson.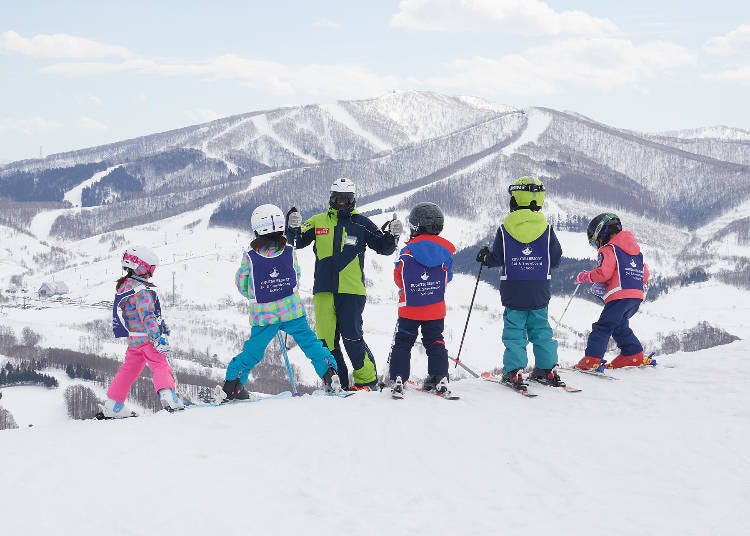 ●Rusutsu Resort Skiing School
Lessons are divided into 5 classes, accordingly to the level of the participants (beginners to advanced) (lessons are in Japanese only)

There are also private ski lessons available, as well as family lessons (up to 5 people), private group lessons (up to 8 people), and samurai kids lessons for ages 7-14 (English available).

For detailed information, tap here: https://rusutsu.com/ski-lessons/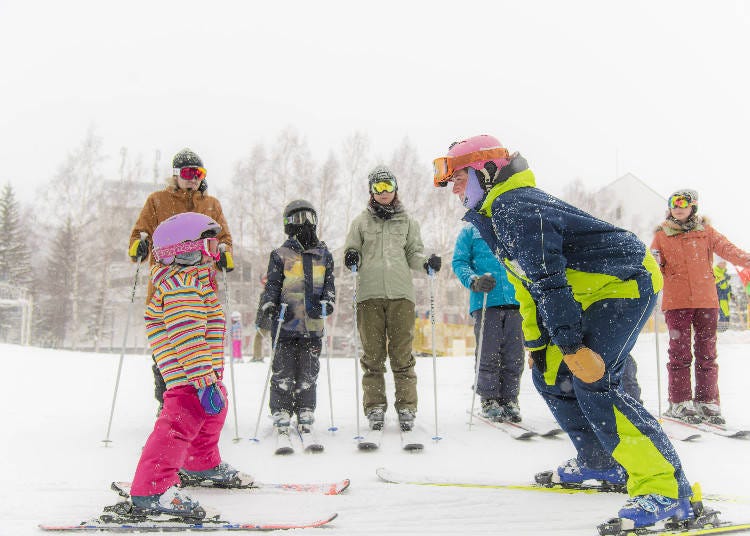 ●Rusutsu Resort Snowboarding School
Classes are divided into 4 courses of different levels, and each class focuses on small groups of students (up to 4) (in Japanese only). There are also private lessons available, family lessons (up to 5 people) (English available).
Click here for more details: https://rusutsu.com/snowboard-lessons/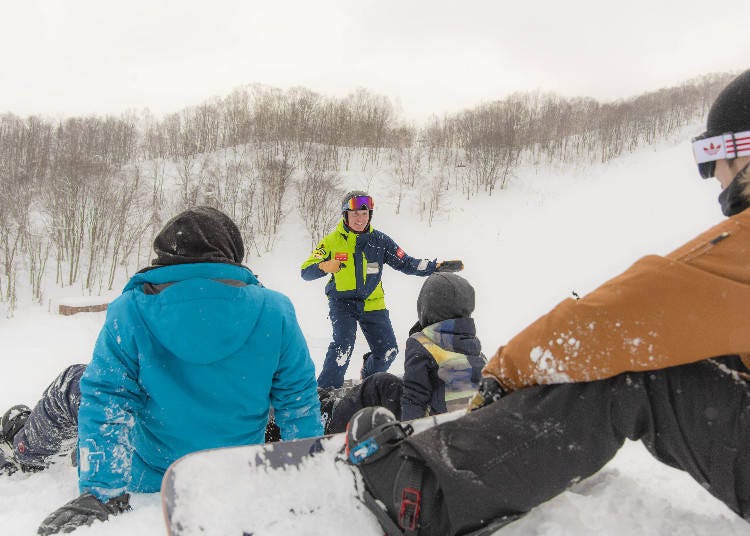 ●Crayon Shin-chan Kids School
These are courses for 3-12 y/o and they focus on ski handling and speed managing with indoor artificial mats. Children can learn skills through games and materials designed specifically to teach movements. Lessons are also available in English. The Japanese character Shin-chan sometimes comes and plays during the lesson!
Click here for more details: https://rusutsu.com/crayon-shinchan-kids-school/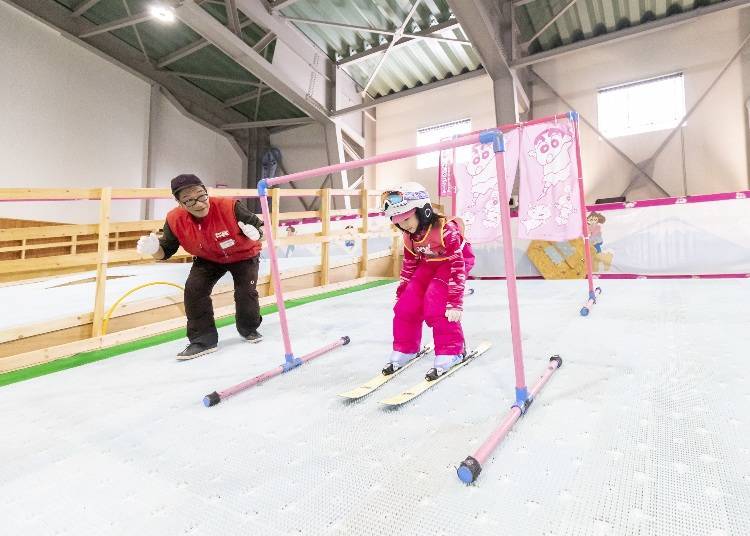 ●Konayuki Tendo Snow School
These courses fully support Chinese language. In fact, all the instructors of this course are Chinese! They are qualified international instructors in Japan and New Zealand. With ease of communication, you will easily be able to hone your skiing skills.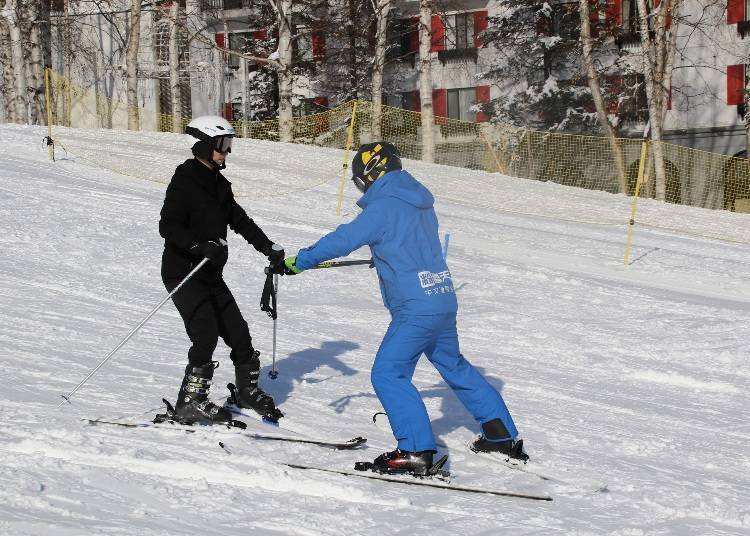 Slope Restaurant: Easy-to-access restaurant at the base of the three mountains
Rusutsu Resort's restaurants are at each of the three foothills. Horn is by West Mountain. Its menu is very diverse and the food is prepared with local ingredients. We recommend trying the ginger-grilled set meal using Rusutsu Kogen Pork. This is an easy-access restaurant with many rental shops and a skiing school nearby.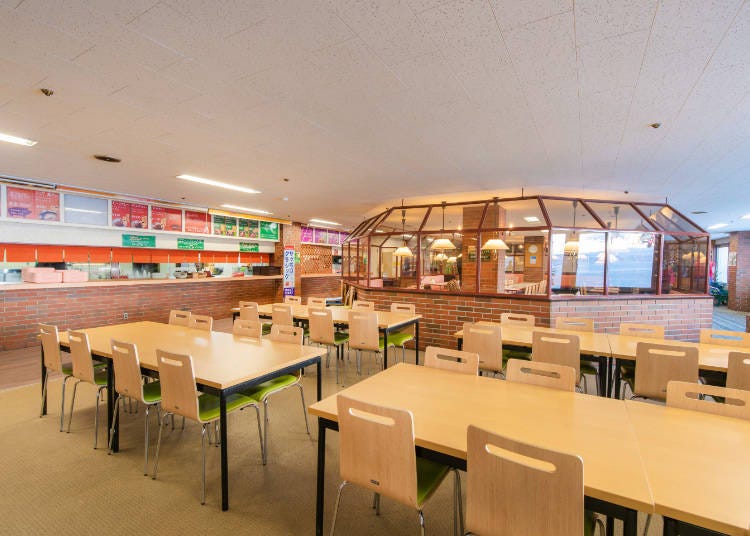 Cafeteria Lone Pine in East Center Station, at the foot of East Mountain, is easy to access from all mountains, and it's a convenient place to meet friends. Dishes like stewed hamburger steak and spa cutlets (combining pasta and cutlets) are popular.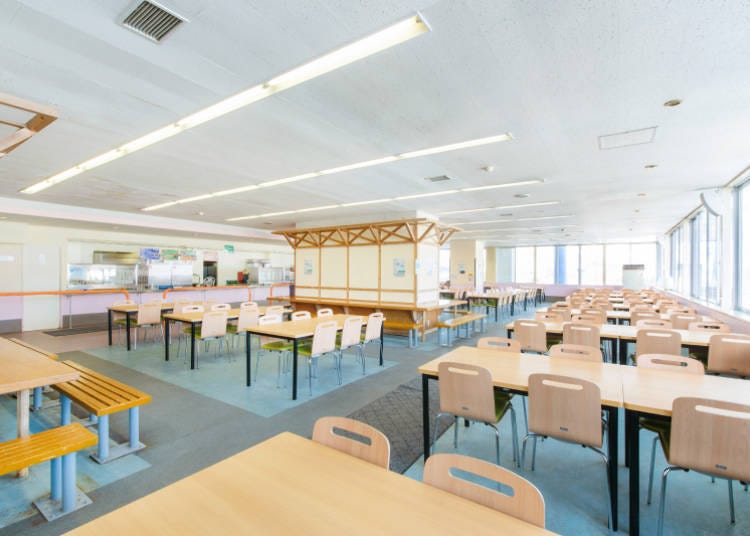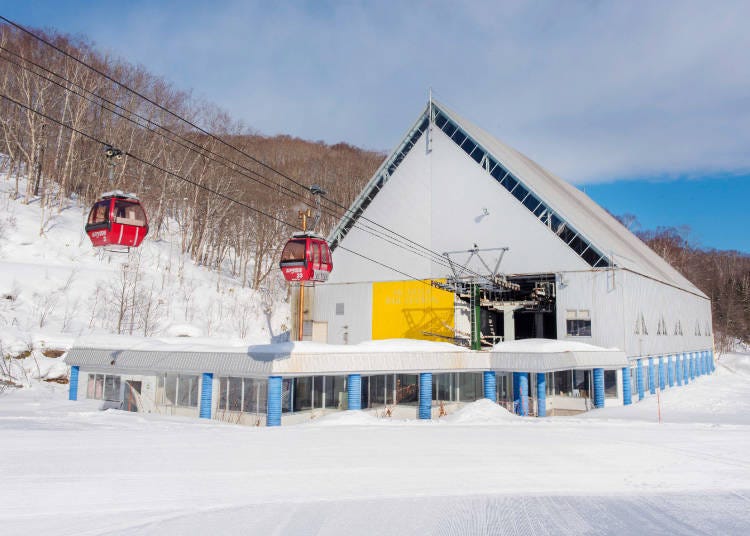 ISOLA 2000 is at the foot of the homonymous mountain, just past the Isola Grand Course, the longest of the resort, and the Fricozawa Course for beginners. Here, you can enjoy authentic sushi unique to Hokkaido. Also, there are various other dishes, like pork bowl made with Rusutsu Kogen pork and soup curry, with plenty of vegetables.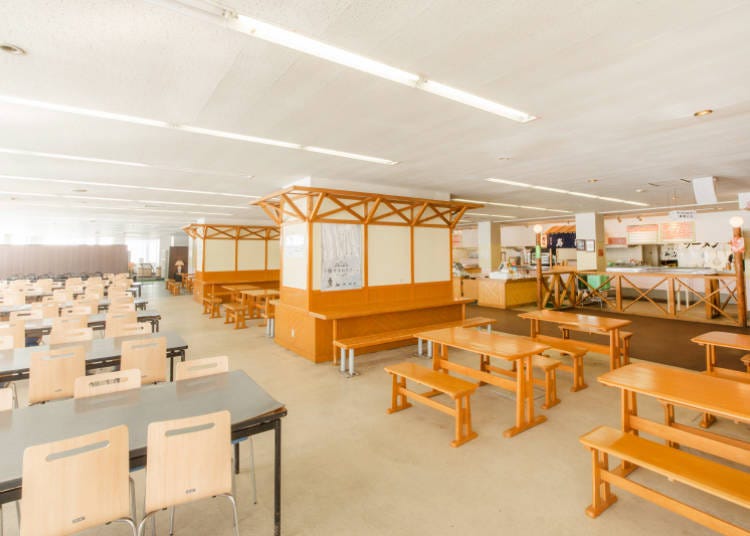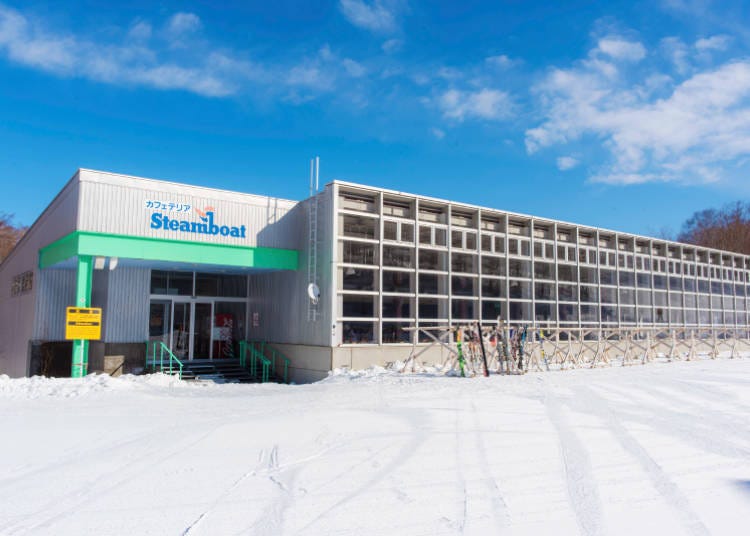 The cafeteria Steamboat is a shop located just off the Steamboard A/B Course of Mount Isola. Steamboat's melty egg omelet rice is the most popular dish of the slopes at Rusutsu Resort. Enjoy the spacious and sunny store.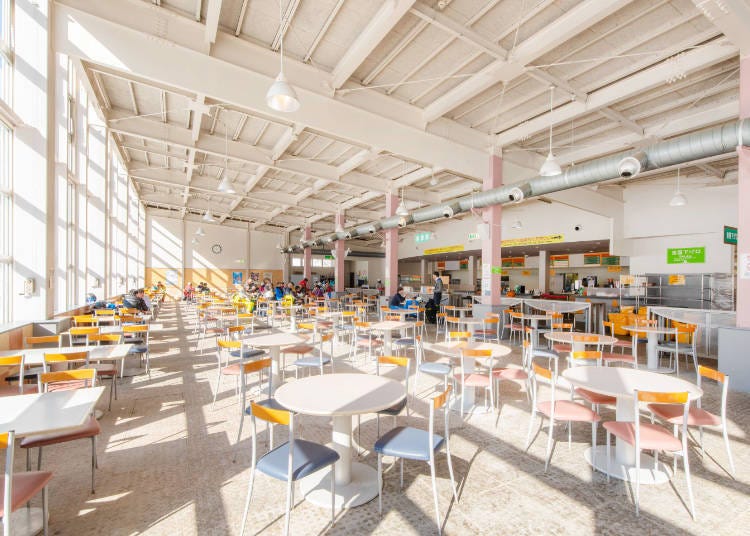 Accommodations: Hotels directly connected to Rusutsu Resort and condominiums that will open this year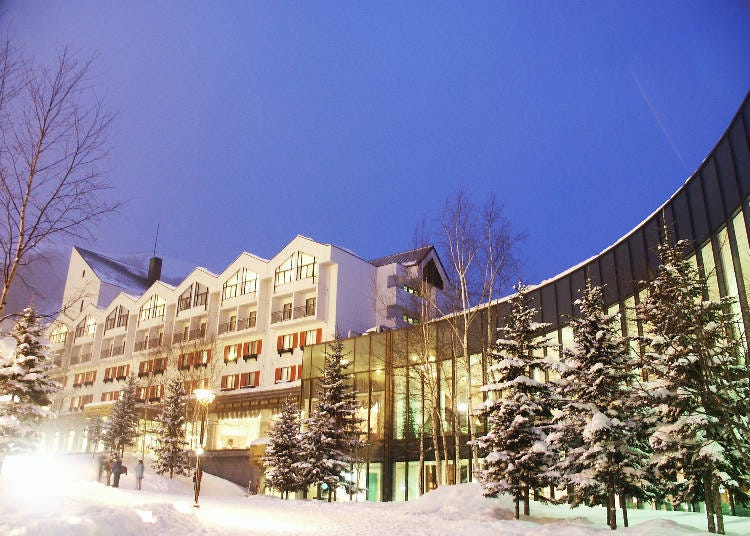 ●Rusutsu Resort Hotel & Convention
This property is connected to the slopes of West Mountain. There are many restaurants and shops, and the facility looks like a city. You can choose from a wide variety of room types, like junior suites, family rooms, cottages, and log houses that can accommodate up to 24 people.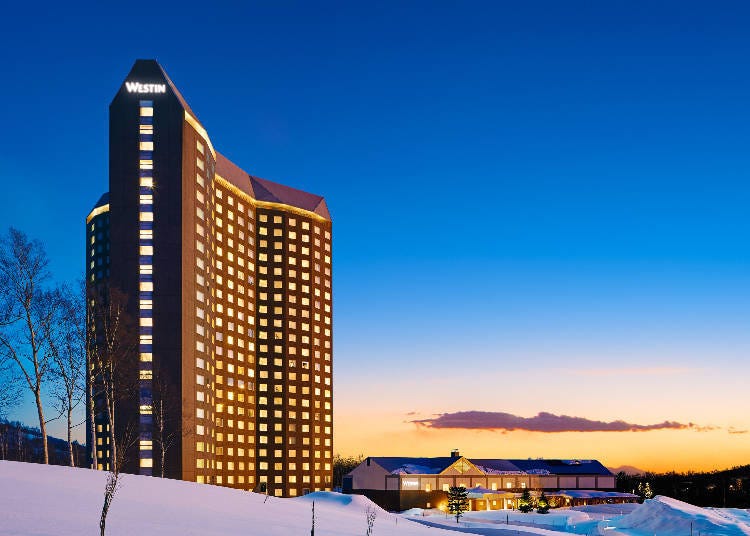 ●The Westin Rusutsu Resort
For three consecutive years, this luxury hotel has won the highest award in Japan's Best Ski Hotel Category at the World Ski Awards, the most prestigious organization in the international ski tourism industry. All guest rooms are maisonette type (2 floors), each 76 square meters or more. They have high ceilings and large windows that accentuate the spaciousness.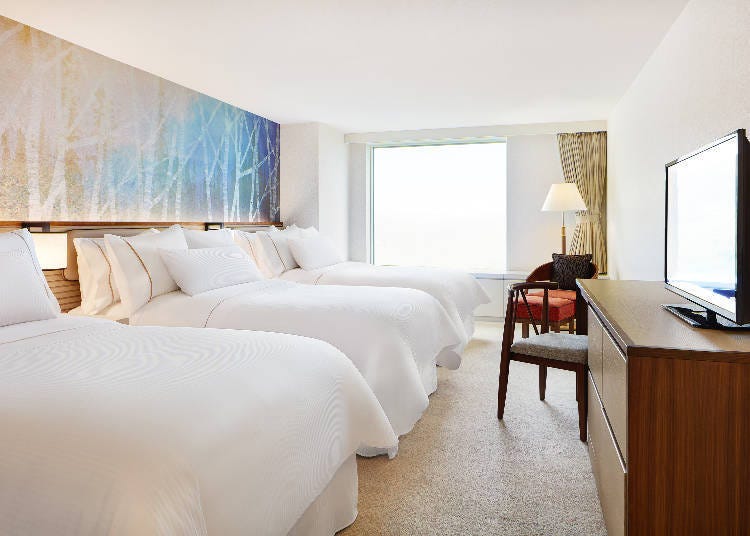 Triple room
All rooms are equipped with Westin's original Heavenly Bed, nicknamed "comfort of the clouds." The feather blankets, pillows, and soft and smooth sheets will surely give you a good night's sleep. You can travel to Rusutsu Resort Hotel and Convention and West Mountain via a free monorail. The hotel is directly connected to East Mountain by a tower pair lift.
Address

Izumikawa 133, Rusutsu, Hokkaido, 048-1711
View Map

Nearest Station

Hirafu Station (Hakodate Main Line)


Vacancy search, reservation

from

36,300JPY

1room, 2adults

Check with our partner site as the latest rates, rate details, and guest room requirements may vary.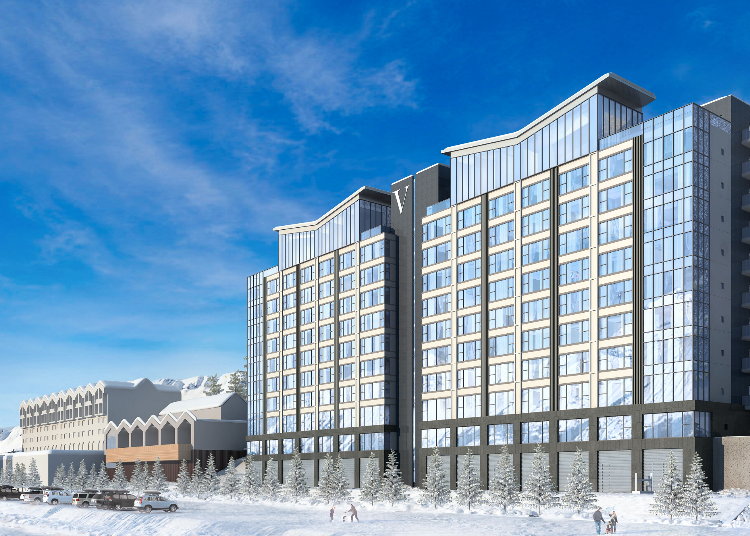 ●The Vale Rusutsu
This is a hotel-condominium scheduled to open in December 2020. There are 10 types of rooms for a total of 182 rooms. All guest rooms are equipped with a kitchen, cooking utensils, and household appliances. The interiors are designed with an emphasis on functionality and large living space. There is a penthouse on the top floor with a panoramic view of the ski area.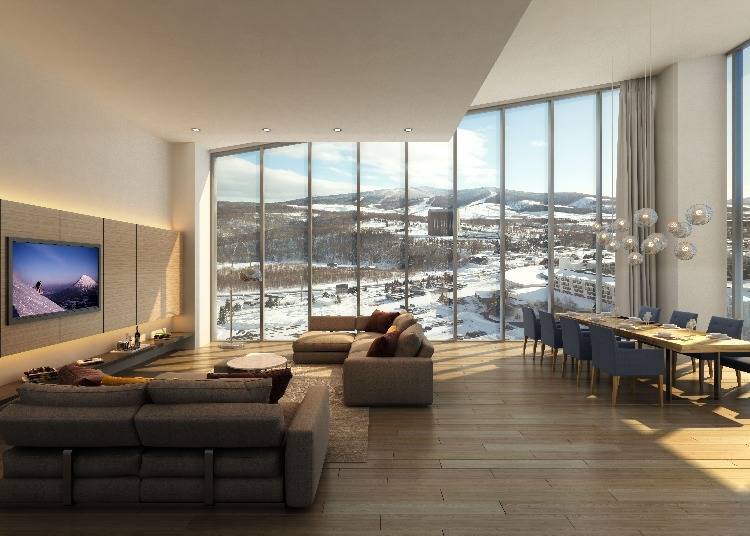 Rooms overlooking the ski area
Address

Aza-Izumikawa27-6 , Rusutsu, Hokkaido, 048-1711
View Map

Nearest Station

Hirafu Station (Hakodate Main Line)


Vacancy search, reservation

from

22,800JPY

1room, 2adults

Check with our partner site as the latest rates, rate details, and guest room requirements may vary.
Rusutsu Resort's ongoing countermeasures for coronavirus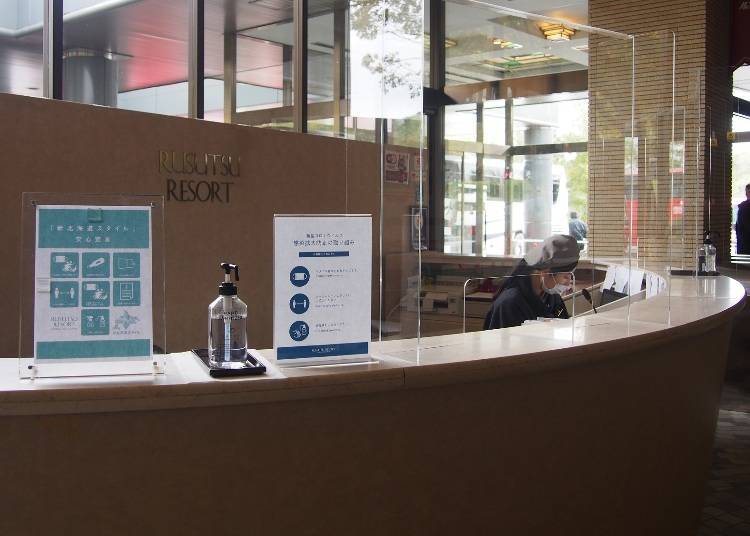 Disinfection; sterilization; cleaning of stores, facilities and equipment; installation of sterilizers and disinfectants; disinfection after every customer change; ventilation in stores; use of coin trays; installation of partition plates; staff wearing mask, washing hands, disinfecting, gargling, and measuring temperature; limiting amount of people allowed in indoor spaces at one time; spaced seating; limited admission, and reservation system; refusing entry to customers in poor physical condition; requesting customers wear a mask; automatic check-in and non-face-to-face support.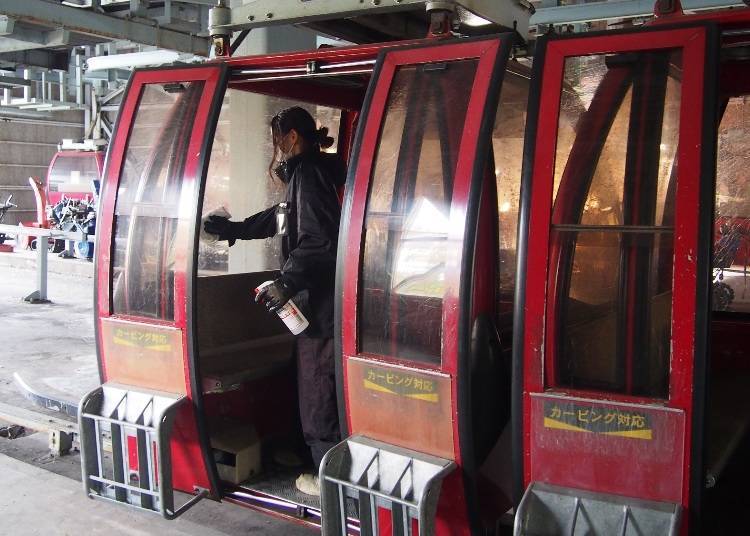 Address

13, Aza Izumikawa, Rusutsu-Mura, Abuta-Gun, Hokkaido, Japan 048-1711, 048-1711
View Map

Nearest Station

Hirafu Station (Hakodate Main Line)


Phone Number

0136-46-3111
Text by:みんなのことば舎
※本記事の情報は2020年11月時点のものです。
*This information is from the time of this article's publication.
*Prices and options mentioned are subject to change.
*Unless stated otherwise, all prices include tax.