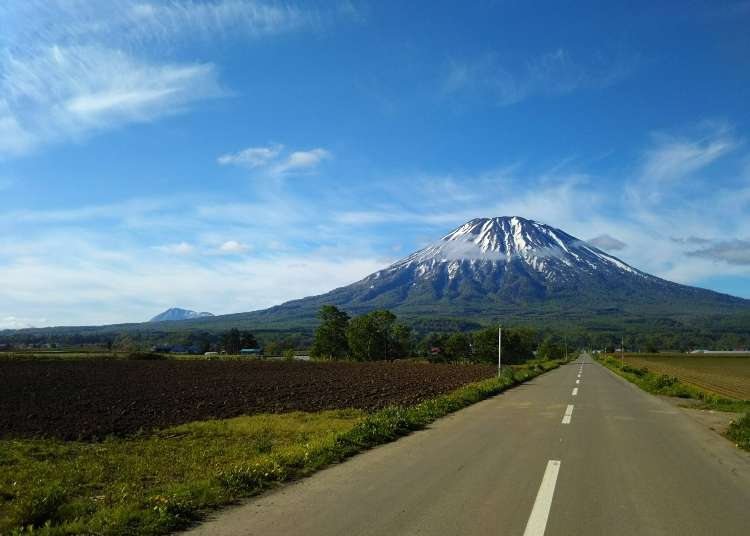 Mount Fuji is more than just a mountain; it is the very symbol of Japan. Among the stratovolcanoes, its well-balanced silhouette and soaring appearance are very beautiful. But did you know there's a mountain in Hokkaido that looks just like Mount Fuji, too?

In fact, there are other mountains in Japan that resemble Mt. Fuji and these are called Mt. Fuji look-alikes. Hokkaido has a number of these.

How then, do these Hokkaido mountains compare to Mount Fuji? Are they really equally as beautiful? Here we'll take a look at 5 such mountains and let you decide.
1. Mt. Yotei: A great example of a Hokkaido Mount Fuji!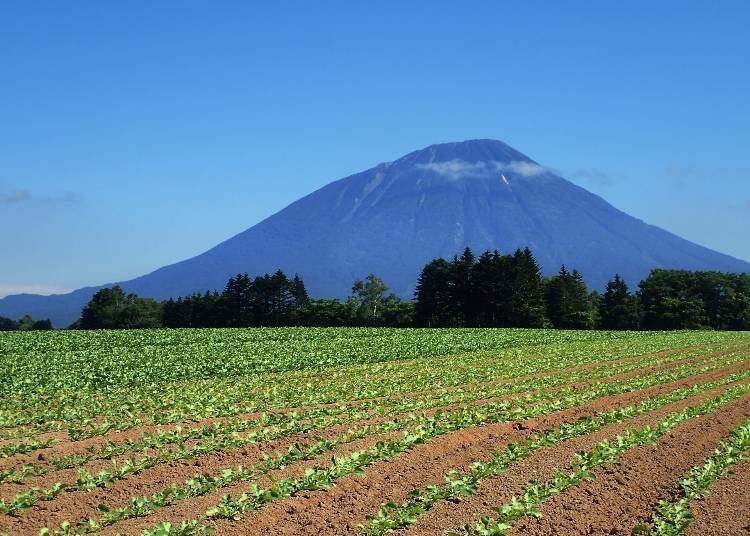 Beautiful Mt. Yotei is known in Hokkaido for its magnificent view. Over 1,898 meters above sea level, this beautiful cone-shaped mountain, straddled by Kutchan-cho, Kyogoku-cho, Kimobetsu-cho, Makkari-mura, and Niseko-cho, can be enjoyed from anywhere.

Mount Yotei is also called the Ezo Fuji. Ezo is what Hokkaido used to be called. In other words, this Fuji of the north is one of several Hokkaido mountains that are similar to Mount Fuji.
The foothills of Mt. Yotei are a broad area rich in nature and idyllic rural areas. Mount Yotei stands out in the background of the ever-changing countryside before it: the arrival of new green leaves and fields being seeded in the spring; potato fields, their flowers in full bloom, in summer; the hillsides dyed in bright autumn colors in the fall; and everything mantled in a snowy wonderland in winter.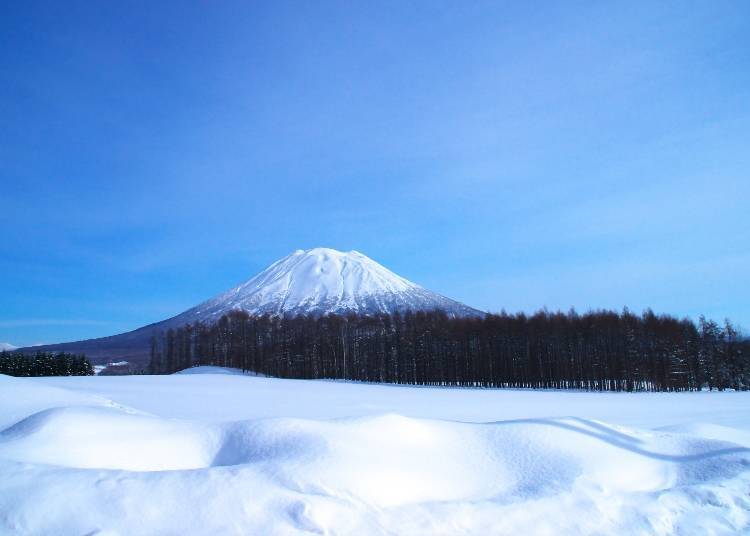 The most convenient way to visit each view spot is by car and the first of these, Nakayama Pass, is about an hour outside of Sapporo on National Highway 230. The surrounding municipalities can also be accessed by JR or bus.

There are a number of ways to access the mountain entrance, such as the Hirafu Course mountain entrance within walking distance of the JR Hirafu Station, the Mt. Yotei mountain entrance accessible from the JT Kutchan Station and Niseko Station, and from the Mt. Yotei Natural Park on the Makkari side.
2. Mt. Rishiri: Majestic Hokkaido mountain that sits offshore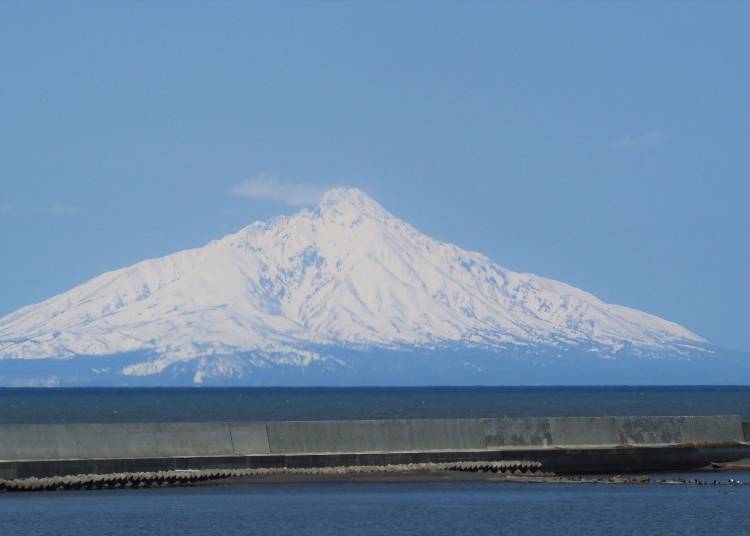 At an elevation of 1,721 meters Mt. Rishiri is situated on the northernmost Japanese island of the same name. This beautiful conical mountain can be seen from the opposite shore on a clear day as if it were floating on the sea.

As you may have guessed, it also is referred to as Rishiri Fuji. The fact that the local municipality at the foot of the mountain is called both Rishiri Town and Rishiri Fuji Town shows how proud the people here are of that mountain.

The first mountain to appear in the "One Hundred Famous Mountains of Japan" written by the mountain climber and novelist Hisaya Fukada is Mt. Rishiri. The publication of that book brought an onslaught of climbers which in recent years resulted in the paths up the Hokkaido mountain being damaged to the extent that some places are now off-limits.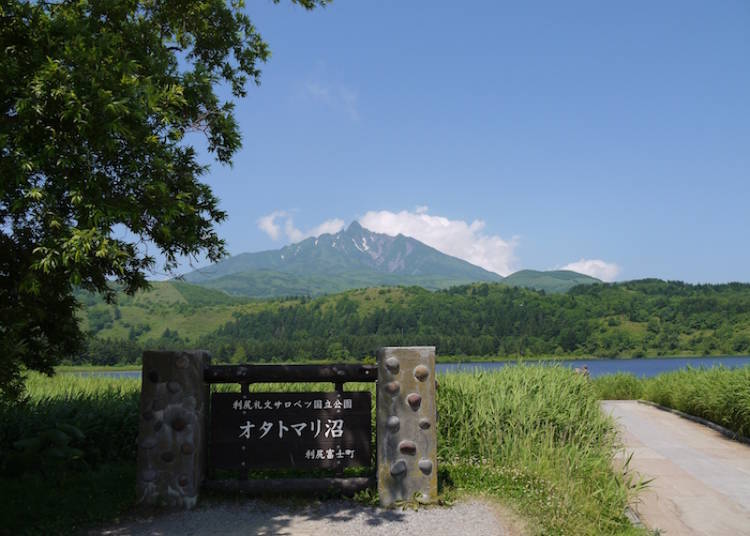 There are several view spots spread throughout the island. First there is the Numaura Observatory, also known as the Shiroi Koibito Hill, located in the southeast. That Shiroi Koibito is the very same classic Hokkaido confection because the view of Mt. Rishiri from here is the same as that appearing on the package of the cookie.

There is a parking lot at the top of the hill and from there you can get an excellent view of Mt. Rishiri rising beyond the Otatomari Marsh below. On the north side of the island is Fujino Garden which is famous for Amur daylily, a flower that reaches full bloom from mid-June to early July.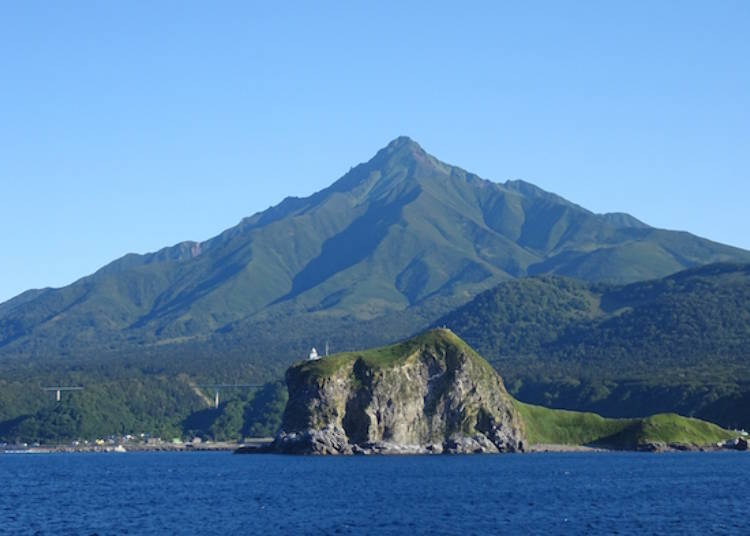 In addition, the view of the mountain seen from ferries heading to Rishiri Island and seen from airplanes coming into Rishiri Airport is also exceptional. Views of Mt. Rishiri when approaching the island are truly impressive.
Address

Rishirifuji-cho, Rishiri-gun, Hokkaido Rishiri Island, 097-0100
View Map

Nearest Station

Bakkai Station (Soya Main Line)


Phone Number

0163-82-1114
3. Mt. Rausudake: World Natural Heritage site and main peak of Shiretoko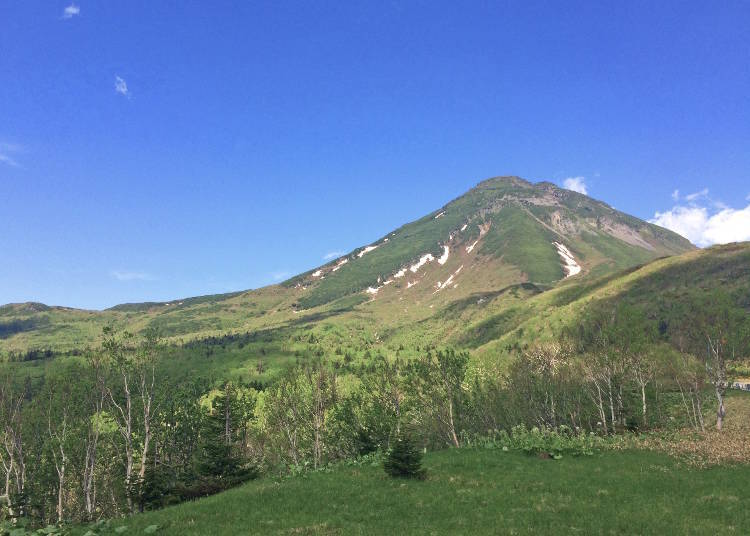 The Shiretoko Mountain Range that cuts across the peninsula is a World Natural Heritage site on Shiretoko. The tallest peak in the range is Mt. Rausudake and also referred to as Shiretoko Fuji.

It is also listed as one of the One Hundred Famous Mountains of Japan. Although the elevation is only 1,661 meters, due to the high latitude the temperature is cool and like that of a 3,000-meter high mountain on Honshu.

Here, too, can be found many exotic and rare alpine plants. It is not unusual for snow to remain on this gorgeous Hokkaido mountain even in summer and when thought is given to climbing it, even the most experienced climbers need to give serious thought to their plans and preparations.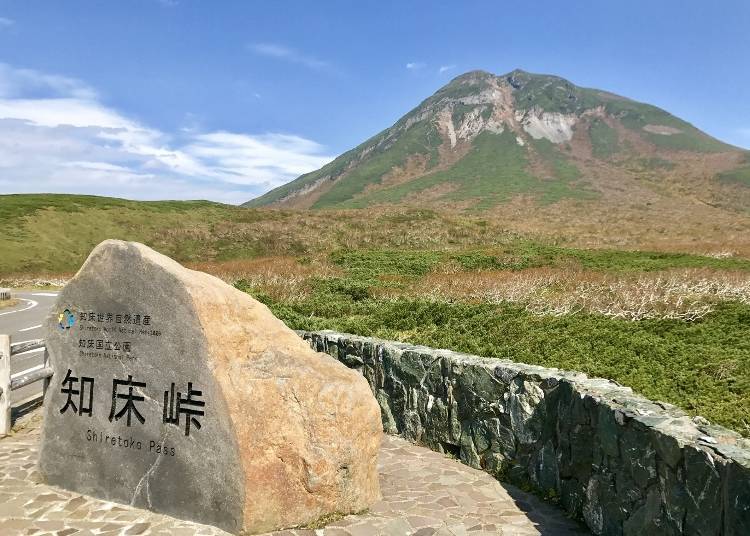 The view is especially spectacular in fall when the trees at the base of the mountain are awash in the bright colors of their autumn leaves. Shiretoko Pass is an especially good vantage point for viewing the mountain. From the road that goes across Shiretoko connecting Rausu Town and Shari Town Utoro at the summit of the 738-meter pass you can get a panoramic view of Mt. Rausu and its base. When the weather is good, you can also see Kunashir Island and the Pacific Ocean on the other side.
Address

Rausu-cho, Menashi-gun, Hokkaido and Shari-cho, Shari-gun, 099-4100
View Map

Nearest Station

Shiretoko-Shari Station (Senmo Main Line)


Phone Number

015-432-7500
4. Akan Fuji: Beside a mystical Hokkaido lake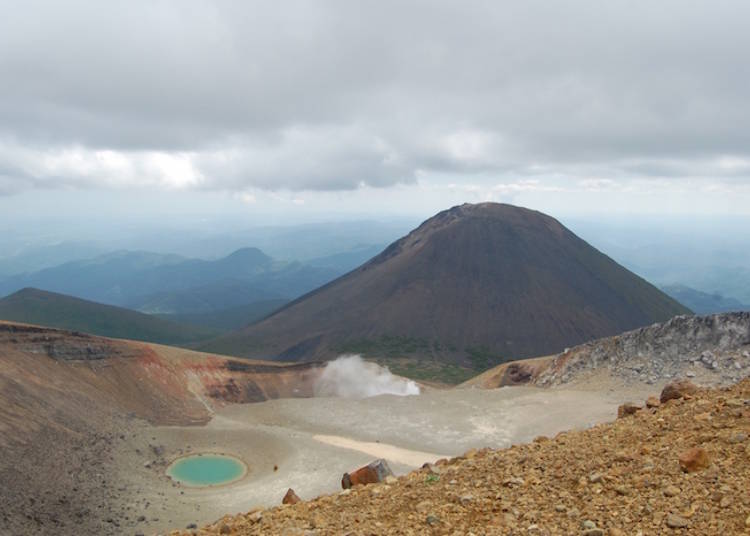 Driving from Kushiro City on National Highway 240 to the north for about an hour and a half will lead you to Lake Akan with its uniquely abundant nature and culture. Lake Akan is famous for the large marimo, a rare form of globular algae, that is only found here and which is designated a naturally protected species.

Two active volcanoes, Mt. Oakantake in the east and Mt. Meakandake in the southwest, also play a role in the popularity of Lake Akan and the uniquely different rich natural beauty found on Mt. Meakandake is especially popular with Hokkaido mountain climbers. Standing close to Mt. Meakandake is Akan Fuji.
Address

Akanchoakankoonsen, Kushiro-shi, Hokkaido, 085-0467
View Map

Nearest Station

Bihoro Station (Sekihoku Main Line)


Phone Number

0154-31-1993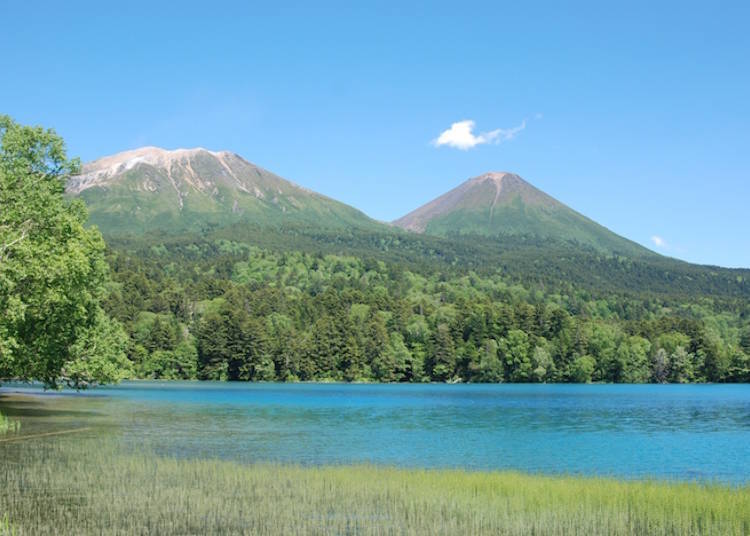 Akan Fuji is a beautiful conical mountain that was created by the eruption of Mt. Meakandake. At the foot of Mt. Meakandake and Akan Fuji on the western side, there is the mystical lake Onneto that changes into five colors.

From the Onneto observatory, you can see the Akan Fuji and Mt. Meakandake across the emerald lake when the sky is clear.
5. Mt. Komagatake: Hokkaido Mount Fuji transformed into a horse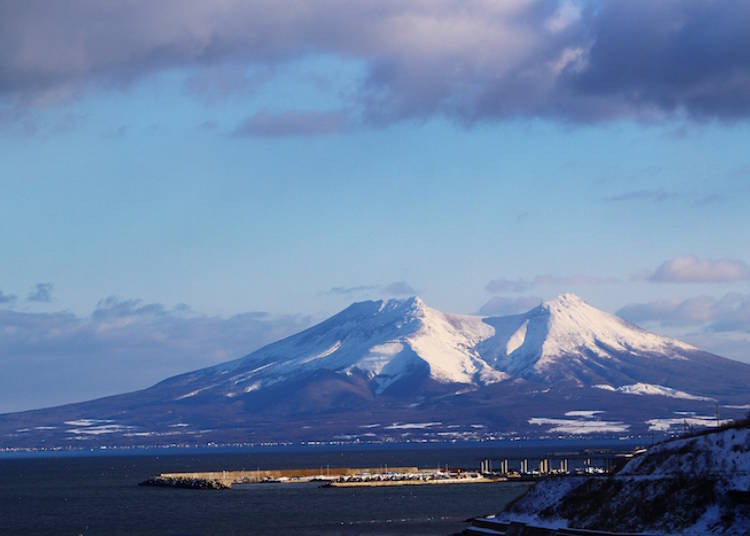 The fifth and final Hokkaido Mount Fuji look-alike we will introduce is somewhat different from the others.

Mt. Komagatake straddles the towns of Mori, Shikabe, and Nanae on the east side of the Oshima Peninsula and is called Oshima Fuji. Komagatake, which literally means "horse mountain", gets its name because when viewed from Onuma health resort in Nanae Town it looks like a horse.

Perhaps for that reason when viewing a photo of it, one might think that it does not resemble Mt. Fuji in any way.

Mt. Komagatake is still an active volcano and during its last major eruption in 1640 during the Edo period, its peak was destroyed and resulted in its current form.

Before then, it was a stratovolcano with an elevation of 1,700 meters and looked exactly like Mt. Fuji! If you draw symmetrical lines up from the base of the mountain, you can get an idea of what the mountain looked like in the past.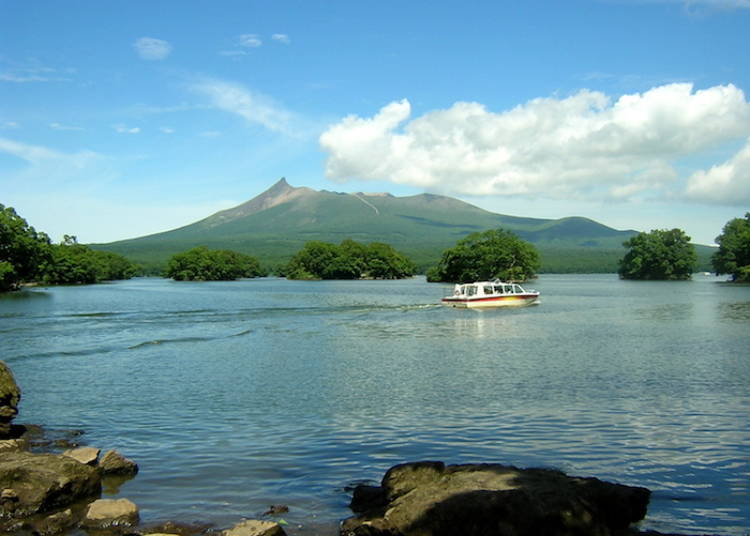 Lake Onuma, which spreads out at the foot of the gorgeous mountains in Hokkaido, is a scenic spot rich in nature that has been designated as a quasi-national park. From early April to mid-December, there are pleasure boats (1,100 yen for adults and 550 yen for children) that make a 30-minute tour of Lake Onuma and Lake Konuma.

There is also a cycling course that goes around the lake, and until the end of November, there are rental bicycles available for cycling around the lake.

From around January when the lake freezes over in winter, there are many attractive activities such as riding snowmobiles on the ice and sightseeing rides on a large sleigh. Regardless of the season in which you come, you will find many fun activities awaiting you.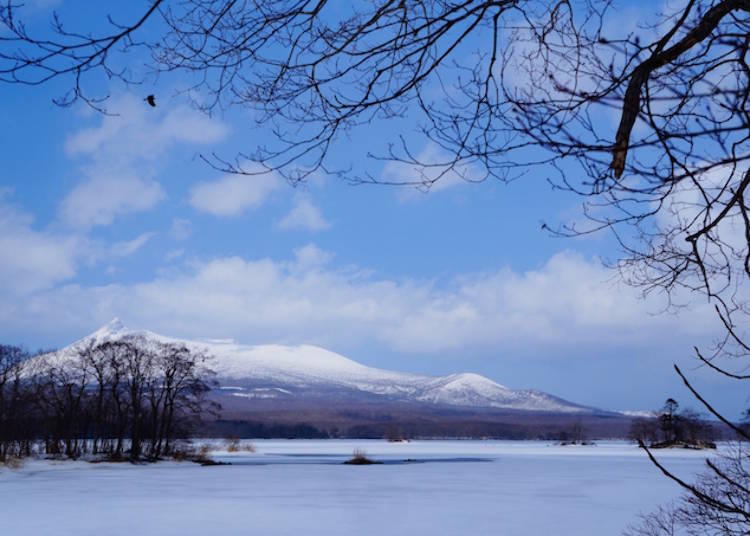 Text by:minna no kotoba sha
Address

Onumacho, Nanae-cho, Kameda-gun, Hokkaido, 041-1354
View Map

Nearest Station

Onumakoen Station (Hakodate Main Line)


Phone Number

0138-67-2170
Book an unforgettable mountain experience in Hokkaido!
Make your trip extra memorable by booking one of these recommended tours on our partner site, Rakuten Travel Experiences!
*This information is from the time of this article's publication.
*Prices and options mentioned are subject to change.
*Unless stated otherwise, all prices include tax.
Limited time offer: 10% discount coupons available now!