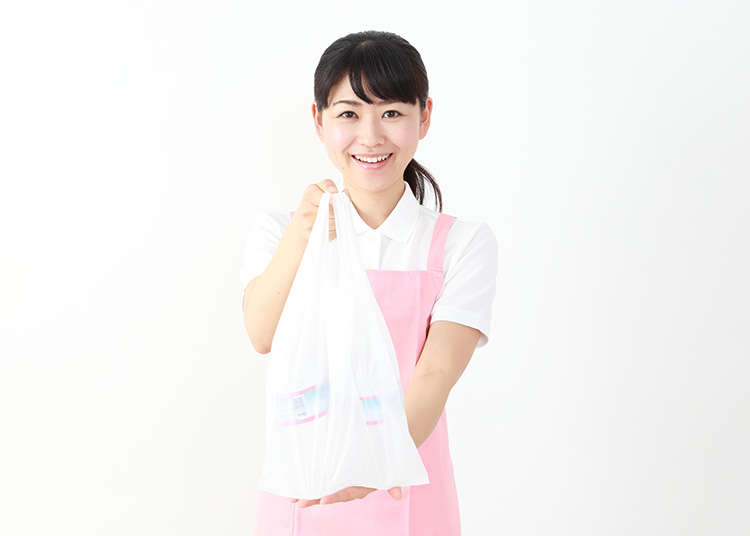 When buying something at a supermarket or a convenience store in Japan, the staff will give you an option to use a plastic bag for your purchases. But there are a few more intricacies that we would like to share with you about plastic bags in Japan.
There are Now Fees for Plastic Bags
Most shops used to give plastic bags free of charge. However, some shops have recently started to charge for plastic bags for the sake of environmental conservation. The price differs depending on the size, but it usually costs around 2-4 yen per bag.
Eco-friendly Shopping Bags
To help do their part in conserving the environment, many people carry their own eco-friendly shopping bags with them. They can be folded in a compact manner when not in use.
At Convenience Stores, Plastic Bags are Generally Free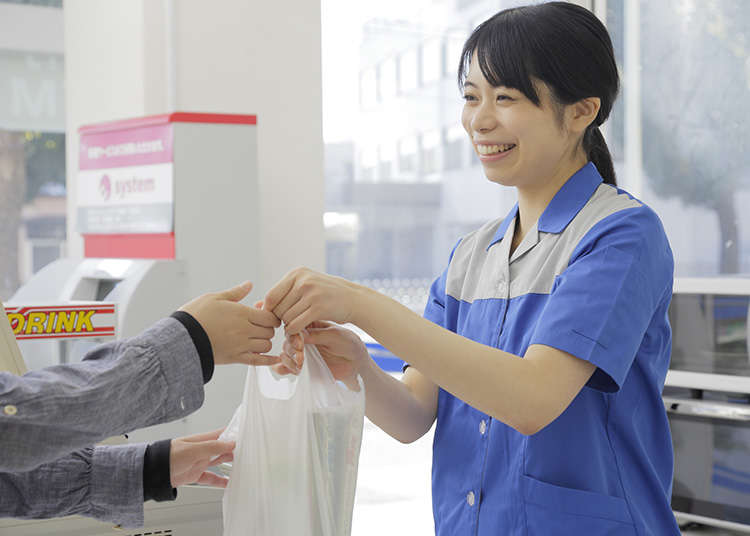 At convenience stores, plastic bags are free. Also, when you buy souvenirs at tourist spots, they put it in a plastic bag and give it to you. There are areas where there are no trash cans all throughout the town, so keeping some plastic bags in your bag can actually be handy.
You Can Use it as a Garbage Bag
Sometimes while walking around Japan, you will notice that trash cans are hard to find in some places. As a helpful tip, it's always good to keep some spare plastic bags in your bag to use as a temporary garbage bag until you can find a trash can.
*This information is from the time of this article's publication.