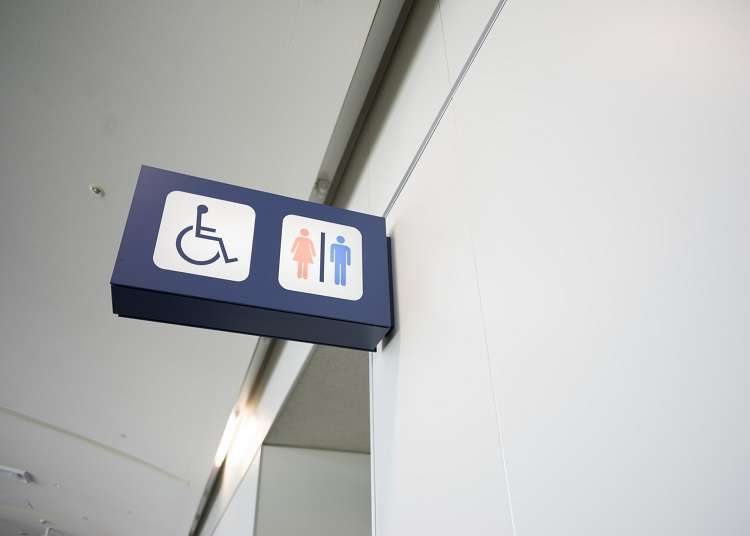 Here we introduce information signs showing facilities commonly installed in a building such as washrooms and escalators. If you do not read Japanese, these pictograms will prevent you from getting lost.
Pictograms relating to washrooms
Signs of washrooms
Women's washroom
Men's washroom
Pictograms of smoking area
Smoking area
Pictograms of information corner
Information office
Information
Pictograms of vertical transportations
Escalator (up)
Elevator
Stairs
Pictograms considering people with disabilities
Equipment available for people with disabilities
Wheelchair slopes
*This information is from the time of this article's publication.