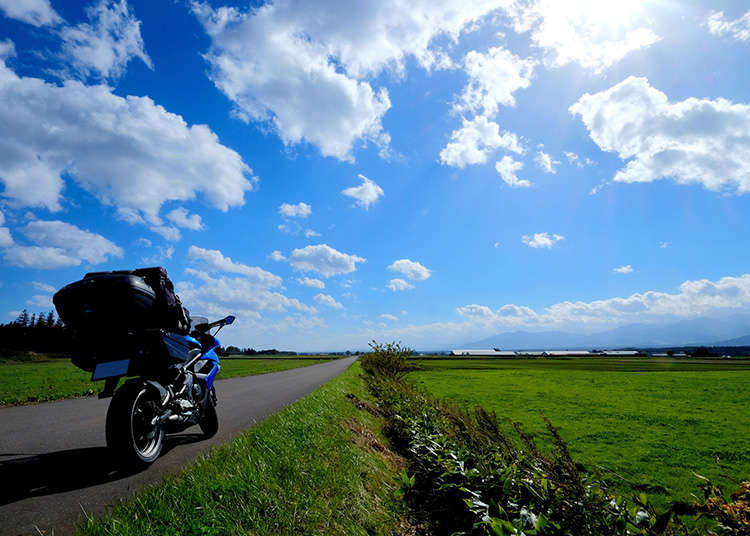 What are the traffic rules for motorcycle riding in Japan? Do you need a driver's license? Here are the most important things to know before you get on the road.
Driver's License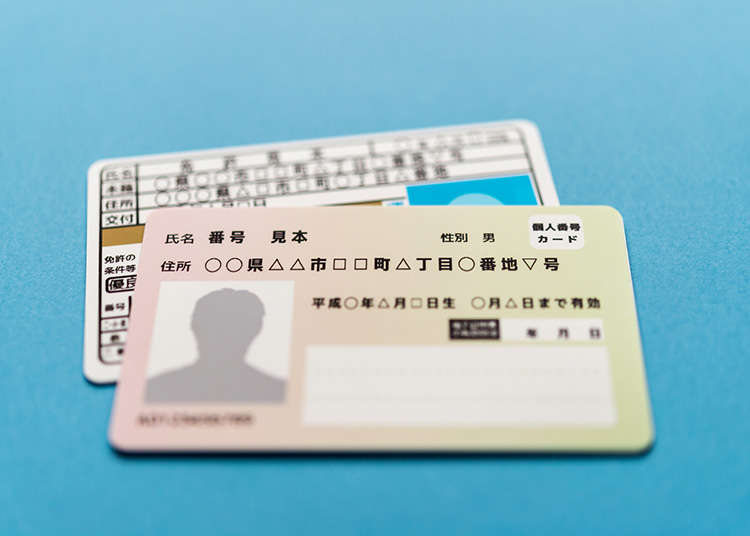 When someone who does not have a driver's license issued in Japan wants to drive a motorcycle in Japan, they must hold either one of the following licenses:

- An international driver's license issued in accordance with the International Driving Permit (established in Geneva, 1949)

- A license for driving automobiles and motorcycles issued in their country's consulate or embassy office in Japan or by the JAF (Japan Automobile Federation), including a Japanese translation.

The period the person can drive in Japan is one year from their date of arrival or until the expiration date of the applicable license.
Obtaining a Japanese Driver's License
Anyone can obtain a Japanese driver's license. Application can be done at any unten menkyo senta (driver's license center) of the prefecture you reside in. You need to pass written tests on the traffic rules and a practical test on driving techniques to have a license issued. If you have a license issued in your country or in another foreign country and a judgement is made that you have sufficient knowledge and technique to drive, some examinations may be omitted. At most of the centers the examinations are also available in English, Chinese, and Portuguese. However, you need to check beforehand if you want to take the examinations in a language other than these three. Application by a substitute is not allowed.
Documents Necessary for the Driver's License Application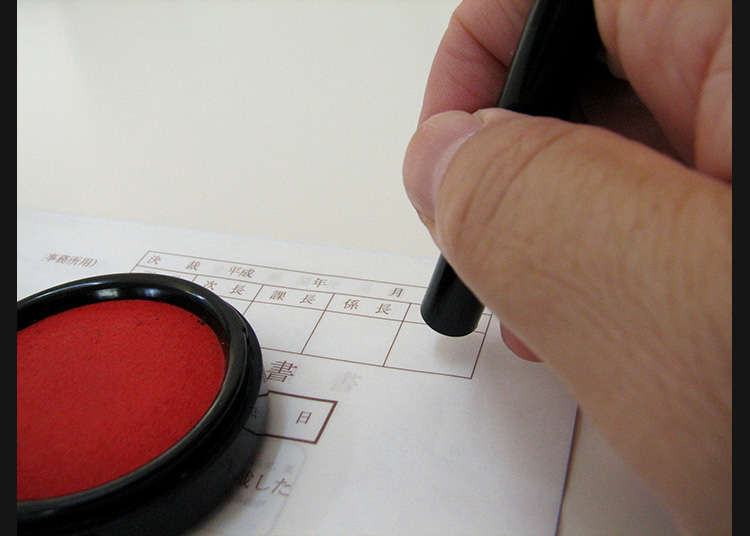 You need to prepare some documents for submission along with your application to obtain a Japanese driver's license. First of all, you need your passport or a copy of your certificate of residence, should you have one. If you have a driver's license outside Japan, you need to bring the license and the official translation (the translation must be issued by your country's embassy office or other institution equal to it). If you bring a driver's license issued outside Japan, you also need material to prove that you had been in that country more than 3 months. If you have a zairyu kaado (resident card), you will be required to show it. Other necessary documents are usually obtainable in a driver's license center. Application forms for driver's licenses are available at the center and can be filled in there. Identification photographs can be taken and the fee for application and handling can be paid at the center too.
Wear a Helmet
Motorcycles are smaller than cars and often overlooked. Therefore, wearing a helmet shouldn't only go without saying to protect yourself but it is also required by law. The helmet should be one that has passed SG standard (such a helmet has a PS [C] mark, JIS mark, or SG mark). Make sure to firmly tighten the chin-strap of your helmet not only for your own safety - should you get in an accident, wearing the helmet loosely might get you in trouble with insurance.
On Tandem Riding
According to Japanese law, not more than two people are allowed on one motorcycle and even then, certain regulations and restrictions apply. First, you need a certain number of years of experience riding a motorcycle (at least 1 year for ordinary roads and 3 years for highways). Then, there are rules regarding the motorcycle itself. The machine should be perfectly maintained with necessary parts and have more than or equal to 50cc or 125cc of displacement volume for average roads and highways, respectively. In addition, on highways, the driver must be 20 or older.
Changing Traffic Lanes
When you are on a road which has more than two lanes, you will probably change between cars and lanes often - and as an experienced motorcycle rider, this hardly is news to you. However, there is a set rule in Japanese traffic law when you change lanes; turning on the indicator three seconds before you actually change lanes, and keep it on for three more seconds until you fully complete the lane change.
Illegal Remodeling
Remodeling, which involves changing the muffler to make a louder sound, removing the speed limiter, or bending or covering the number plate so that it cannot be seen is illegal.
Unsafe Driving
Listening to music with earphones while driving is not counted as a violation of the traffic law but you may be fined by local regulations which differ by region. Using a smartphone or cell phone while driving is illegal with no exceptions. The penalty fee is 5,000 yen for bikes 50cc and under, and 6,000 yen for larger ones. You will also be given one violation point.
In Conclusion
Riding a motorcycle is an exciting and enjoyable hobby which gives you a chance to explore Japan in a unique way and meet unique people along the way. If you know the basic traffic rules and follow the general code of politeness on the road, there's nothing that'll stop you from making the most out of your Japanese motorcycle experience!
*This information is from the time of this article's publication.