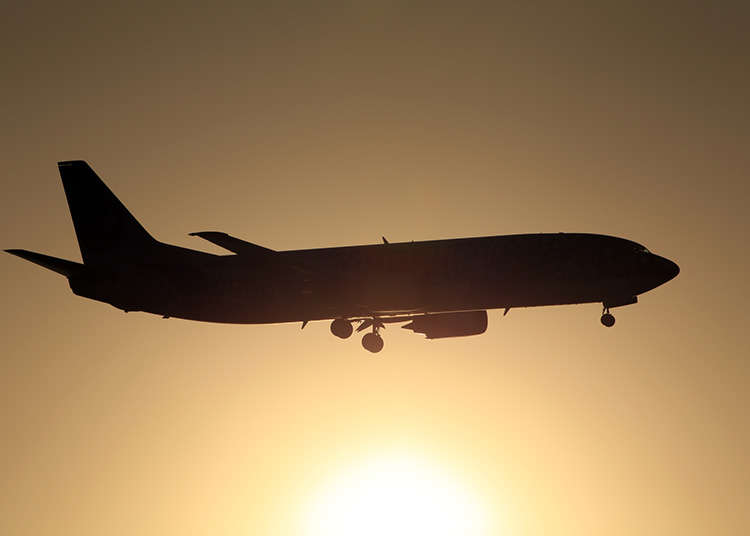 Have you ever been indecisive about which airline to take when traveling to around Japan? Let's take a look at the features of each airline company with their fare systems and baggage regulations.
Japan Airlines (JAL)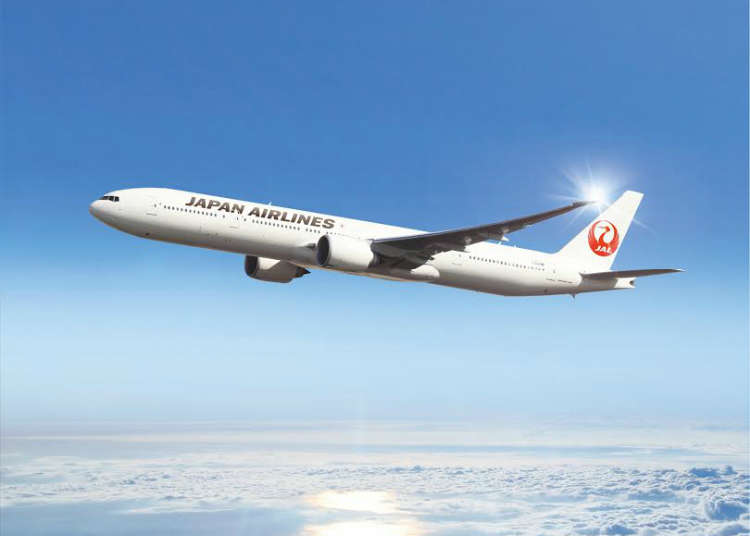 JAL and ANA are the two main airline companies in Japan. JAL has a wide network not only in Japan but also to various overseas destinations. It is the most punctual airline in the world and many passengers trust its high-quality service standards. In the ranking of airline companies by Britain's Skytrax corporation, JAL's economy class seat and business class seat "Sky Suite" were awarded the Best Airline Seat in the economy and business seat categories respectively.
All Nippon Airways (ANA)
All Nippon Airways (ANA) accounts for about 60% of the arrivals and departures in Haneda airport. In the evaluation certified by Britain's Skytrax, it obtained the best evaluation of five stars. This evaluation was a first in Japanese history, attracting international attention. International flights are operated to Asia, Europe and America. Within the 60 years of ANA's business history, the company has gained an excellent reputaiton.
Low Cost Carriers (Budget Airlines)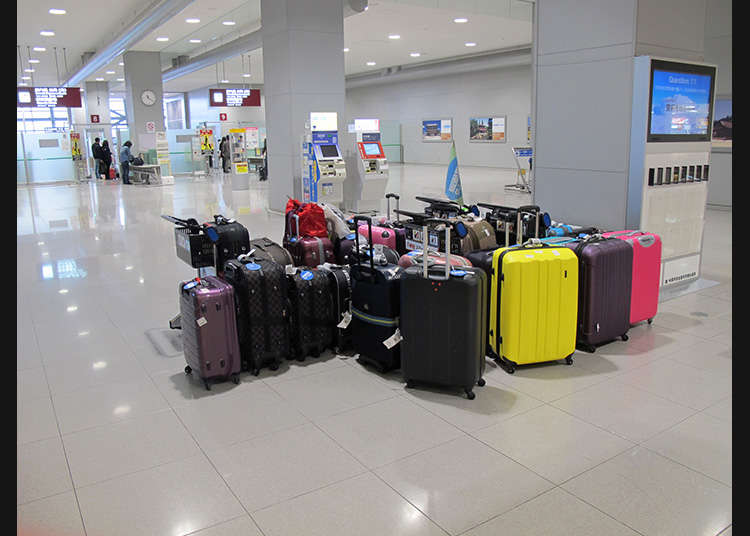 Like in many other countries, Low cost carriers (LCC) are expanding in Japan as well, as people can use them at a cheap price. Jetstar Japan is the largest LCC in Japan. It has group companies in Asia and Oceania areas so you can go on trips to Australia, Singapore, and Vietnam at low prices. Peach Aviation has a striking pinkish-purple logo and is another LCC company representative of Japan.
About the Fare Systems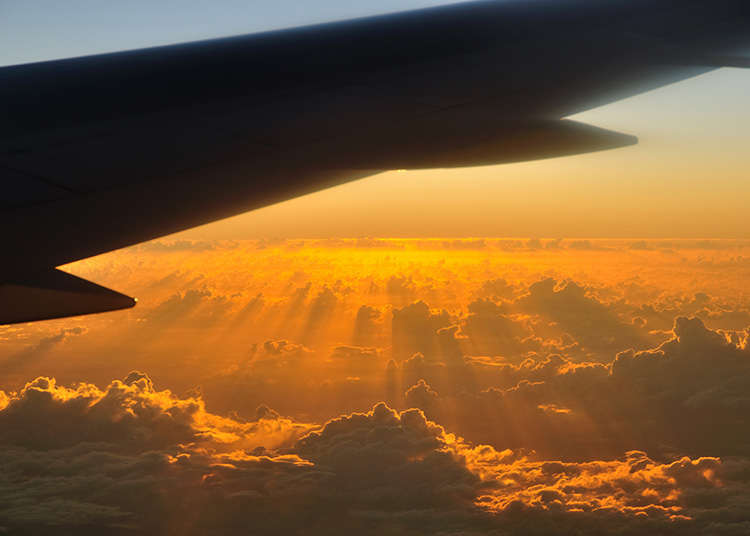 We summed up each airline company's fare system. The fares for JAL and ANA are a little on the expensive while LCCs are naturally very cheap. If your schedule is already decided, you can get a discount by making a reservation in advance even at JAL and ANA. The sooner you make a reservation, the cheaper the price becomes. LCCs sometimes have special sales and offers, giving you an opportunity to get airline tickets at even cheaper prices than normal.
About Meals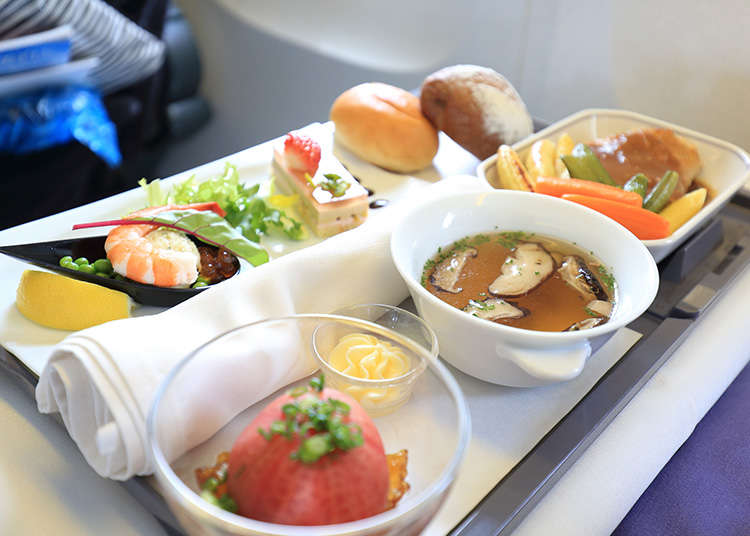 When you travel on domestic flights, food and drink is usually an extra charge for any airline company. Only JAL provides soft drinks, including coffee, and soup for free. Also, while JAL and ANA provide in-flight meals for free on their international flights, LCCs charge for meals and they must be purchased in advance. Some people think meals are unnecessary for short flights, so it's a point to consider when choosing your carrier.
Carry-on Baggage (International Flights)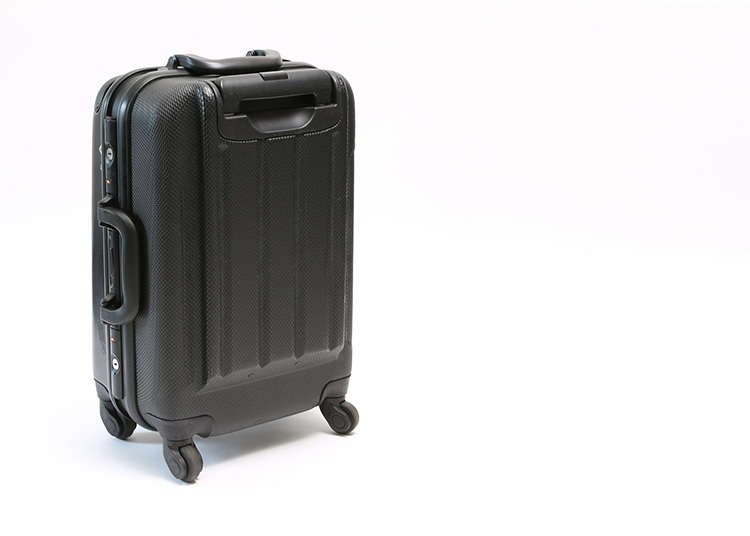 According to the economy class standard in international flights, the size of carry-on baggage is required to be within 55cm in height, 40cm in width, and 25cm in depth. The total length of the three values must be within 115cm. Its weight must be within 10kg for both JAL and ANA.
Carry-on Baggage (Domestic Flights)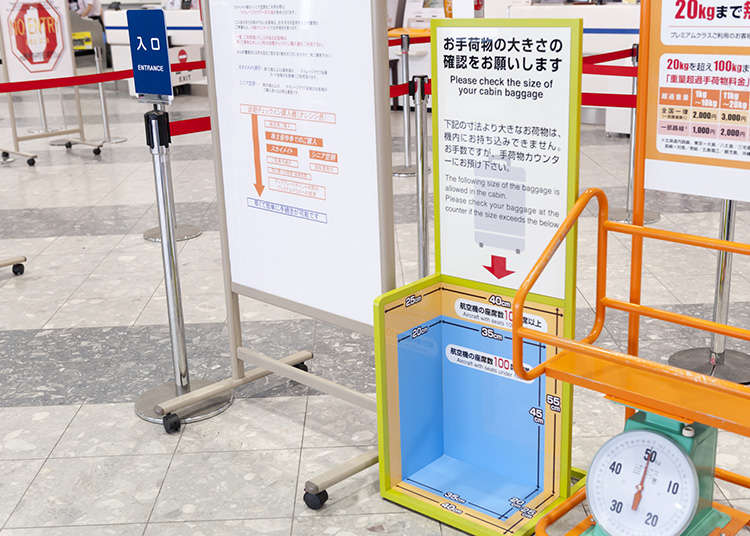 The regulations for the size of carry-on baggage on domestic flights differ by airline company. For JAL and ANA, if the flight has 100 seats or more, its standard is the same as that of international flights. But if the number of seats is less than 100, the maximum height, width and depth are each 5cm smaller and the total measurements must be within 100cm. Skymark and Peach Aviation have similar standards. In contrast, Jetstar Japan specifies that the carry-on baggage must be within 7 kg in weight and within 56cm in height, 36cm in width, and 23cm in depth.
*This information is from the time of this article's publication.