The ATM of Seven Bank, managed by the convenience store chain Seven Eleven, is able to to handle a lot of foreign cash cards and offers support in multiple languages. Beside cash cards, you can also use a variety of credit cards: VISA, Master Card, American Express, JBC, Union Pay, DISCOVER, and Diners Club. These ATM are available at any time and the limited amount of withdrawal for each transaction using a foreign cash card is 100,000 yen, or 200,000 yen for Union Pay card only.
Just like Seven Bank, JP Bank ATMs accept a lot of foreign cash cards. They are located in post offices and numerous other locations throughout Japan. The opening hours for these ATMs are restricted if they are located inside the bank or post office; the JP Bank ATMs located in convenience stores, however, are accessible at any time. If a sticker saying 'Need Cash?' is on an ATM, the machine accepts foreign cash cards. The withdrawal limit is 100,000 yen per transaction. VISA, VISA Electron, PLUS, MasterCard, Maestro, Cirrus, American Express, Diners Club, JCB, Union Pay, and DISCOVER are accepted, but some of the Maestro cards with IC chips are not accepted at the moment.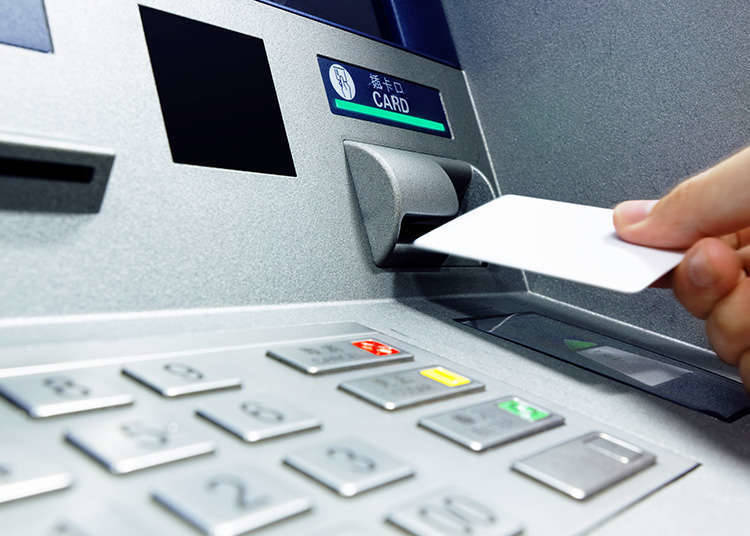 The largest shopping mall chain AEON manages the AEON ATM and some of these ATMs can process foreign cash cards. While there are not as many AEON ATMs as Seven Bank and JP Bank ATMs, they are conveniently located in supermarkets managed by the AEON group and in convenience stores called Ministop. Union Pay, VISA, PLUS, MasterCard, Maestro, and Cirrus credit cards are accepted.
The ATMs of the Bank of Tokyo-Mitsubishi accept UFJ, JCB, Union Pay, and DISCOVER credit cards while the ATMs of Citibank accept Diners Club, Union Pay, VISA, PLUS, MasterCard, Maestro and Cirrus.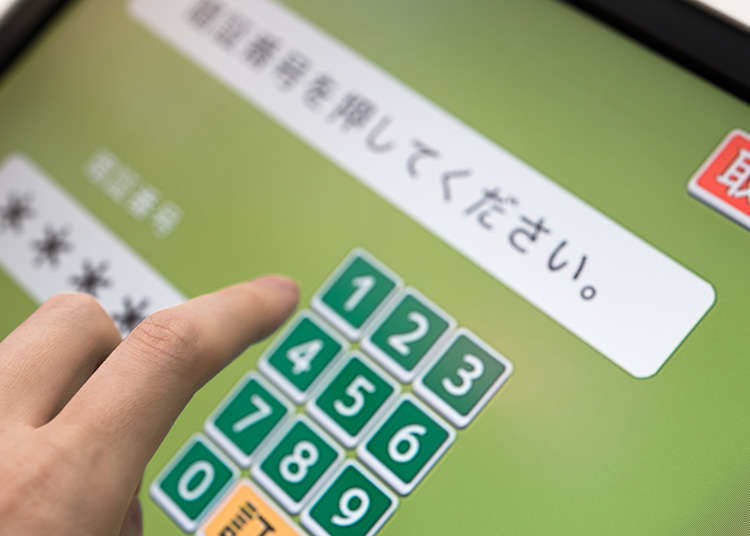 The general way to make a withdrawal at a Japanese ATM is as follows:
1. Insert your card.
2. Select your preferred language.
3. Press the WITHDRAWAL button.
4. Select the account you want to withdraw cash from.
5. Enter the desired amount (coins are only available at ATMs inside banks).
6. Confirm the amount.
7. Enter your PIN number and press ENTER.
8. Retrieve the cash, your card, and the receipt.
*This information is from the time of this article's publication.