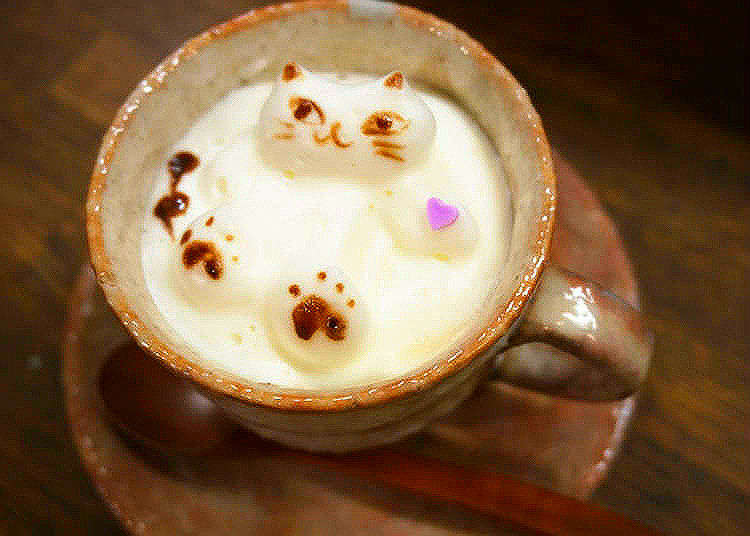 There's a secret cafe hidden in a residential area close to TOKYO SKYTREE(R) that cat lovers will surely enjoy! Introducing the wonderful 3D latte art of "Oshiage Nyanko!" People come to this cafe from as far away as Hokkaido and Fukuoka!
Delicious and Cute Makes People Happy
"I want to make delicious drinks that make people happy." is what Mr. Ishikawa focused on when he began making latte art. He started making his "cat latte art" one day when he met someone who worked for a magazine.

"Can you make a cat with latte art?" was the question that started it all. Although it was originally just Mr. Ishikawa's hobby, he did research on different milk types and what ideal temperatures were best to work with all by himself. Gradually, he became capable of expressing himself through his latte art. Luckily for us, we had the opportunity to witness the step by step process of making a cute "Soft Milk Soy Au Lait."
To start off, the coffee is prepared with Mr. Ishikawa's homemade roasted beans. The lovely aroma of coffee fills the air as the beans are ground and the hot water is poured. Latte art is not only about enjoying the visual appeal, but about enjoyed the taste as well.
Next comes the soy milk. After experimenting many times, Mr. Ishikawa honed the perfect temperature and texture of foam to work with. He works carefully and quickly before the coffee gets cold.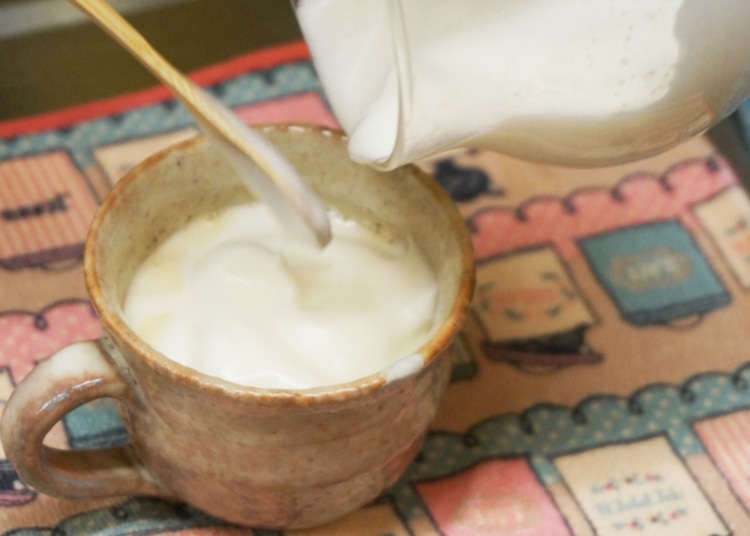 He pours the coffee into a cup that has been warmed up in advance, and then adds the foamy soy milk on top. He uses crafted cups made by special craftsmen. You can feel the gentle handmade warmth from each cup. This adds to the appealing style of this cafe.
No fancy special tools are used by Mr. Ishikawa, a simple bamboo skewer is all that is required with his skilled hand. He's a true craftsman in action. Mr. Ishikawa says that anybody can do this with a little practice, but it still seems like you need to have a knack for it.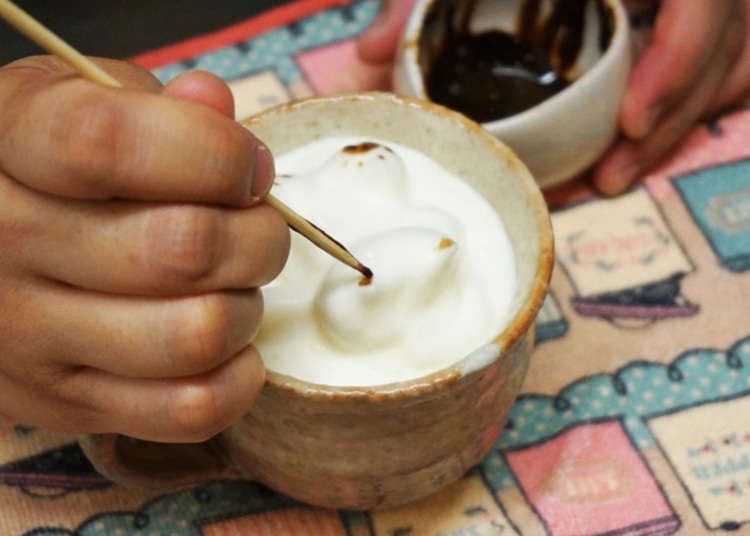 With the feet and ears added, the foam gradually resembles the form of a cat. Watching the process from the very start, it's almost like he's bringing a cat to life.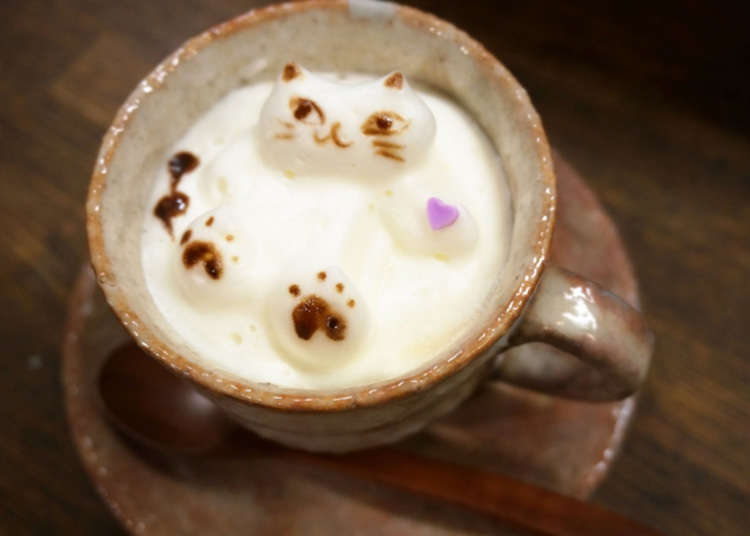 The signature drink "Soft Milk Soy Au Lait" is finally finished! It looks like a cat is relaxing in a nice little bath! It's so adorable, you'll feel almost guilty drinking it.. almost! When you get the opportunity to see this in person, it really tugs on those warm and fuzzy feelings of happiness.
Next, he showed us how to make their "Ice Viennya Coffee." It's another name that would make cat lovers smile, combining Vienna and "nya," the Japanese equivalent of "meow." The beans used for this coffee are from Mr. Ishikawa's teacher's store. After adding the whipped cream, he creates the cat.
The "Ice Viennya Coffee" is complete! It has a somewhat classy feel that resembles a Persian cat. As for the taste, it has a slight hint of almond, and a nice deep flavor.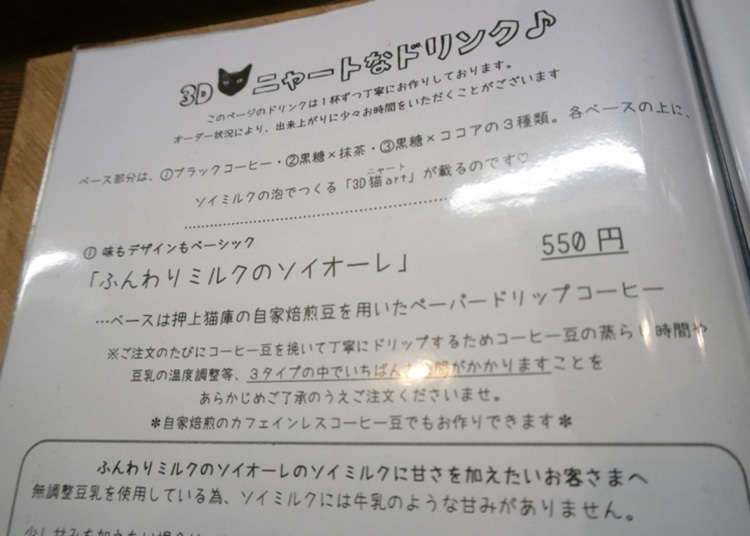 Here is a look at the menu. The drinks may take some time to finish because he makes each one carefully by hand. However, they are all such wonderful drinks that it's definitely worth the wait!

We hope you get a chance to visit sometime soon!
Oshiage Nyanko

押上猫庫(おしあげにゃんこ)

Address

3-10-9, Oshiage, Sumida-ku, Tokyo
Area

Category

Articles Genre
*This information is from the time of this article's publication.