Kobore ikura-don is definitely a new and exciting food sensation to experience. These bowls with massive amounts of ikura have such a visual impact they've made it onto the front covers of magazines! Here we will introduce four places in Tokyo where you can experience eating kobore ikura-don.
Even Foodies Agree on Hokkaido's Deliciousness!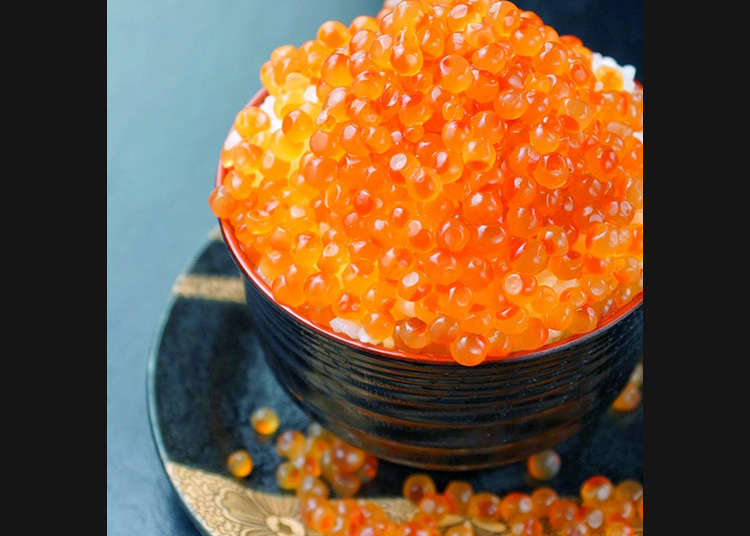 First we will look at a place located by the East Entrance of Ikebukuro Station, Noka to Ryoshi no Daidokoro: Hokkaido Shiretoko Fishing Grounds. "The entire store is Hokkaido" is their motto, and the shop serves many types of luxurious seafood straight from Shiretoko. Their "Noresore! Nanmara Kobore Ikura-don" is their dish overflowing with exceptionally fresh and large sized salmon roe.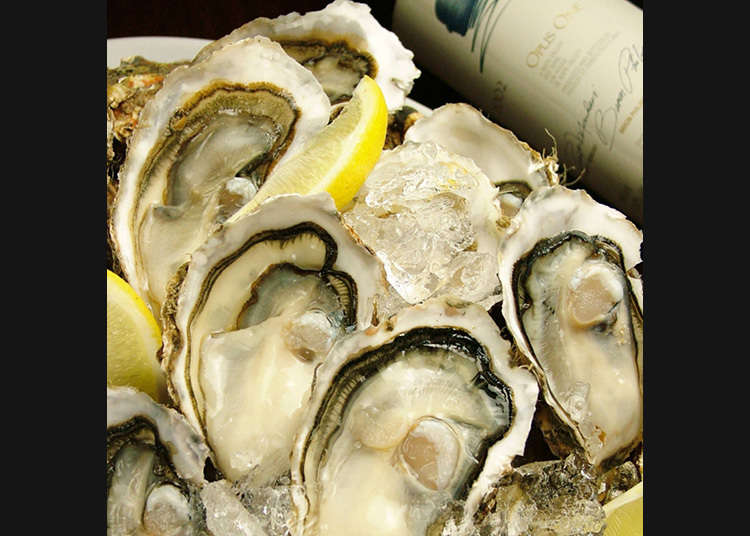 Once you've experienced and enjoyed the authentic taste of kobore ikura-don for amazingly low prices, even a foodie's expectations would inevitably overflow much like the salmon roe in these bowls. In addition, raw oysters from Akkeshi, Hokkaido delivered directly from fishermen can be purchased for just 100 yen per oyster, every day of the year. This is an extraordinary price even in Hokkaido.
Noukatoryoushino Daidokoro Hokkaido Shiretokogyojou

農家と漁師の台所 北海道知床漁場

Address

B1 Izumiya Build, 1-13-21, Minamiikebukuro, Toshima-ku, Tokyo, 171-0022
A Wide Variety of Ingredients Carefully Selected by the Head Chef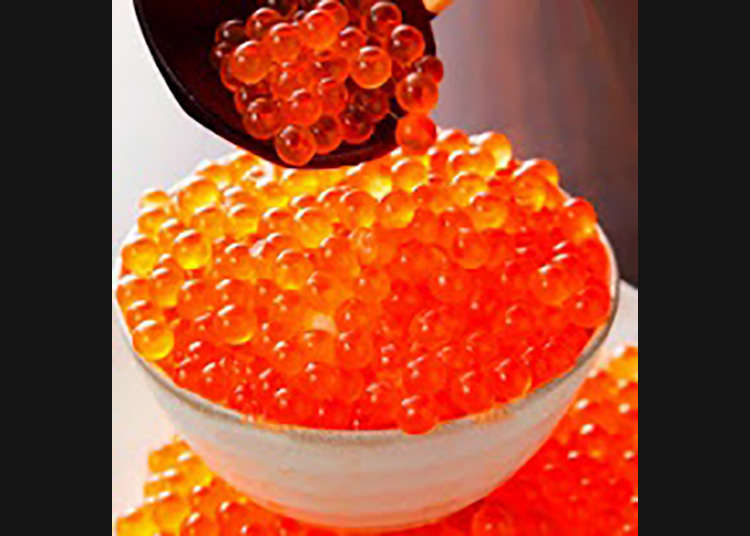 The second store, Totoshigure, is located along the street Meiji Dori. You will notice immediately when you look at the menu, their kobore ikura-don called "Ootsubu Ikura no Kobore Meshi" clearly has much more salmon roe than rice! But it's not only about the quantity, but they are also very particular about the quality of the salmon roe as an ingredient, being selected by the traditional Japanese-style head chef himself. They purchase their ikura through their own route, so you'll be left wondering how they are able to offer such a luxurious dish like salmon roe bowl at such reasonable prices. Enjoy their salmon roe bowl, available both during lunch and dinner.
We also recommend Totoshigure's fatty tuna and pickled daikon radish with authentic sea urchin toppings. Try combining it with the overflowing big salmon roe meal!
Totoshigure Shibuyaten

ととしぐれ 渋谷店

Address

Five cardinal virtues building B1,3-13-7, Shibuya, Shibuya-ku, Tokyo,150-0002
Exciting Performances Will Get You Pumped!
The third store is Iroriya, located in Higashi-Ginza. Iroriya's "Senjo Meal" was a hot topic at one time when their kobore ikura-don made it on to the cover of a certain magazine.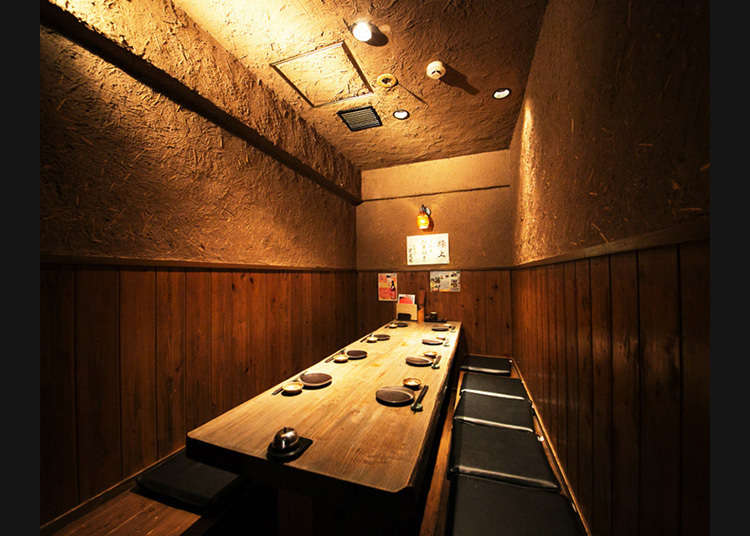 Iroriya is best known for their plentiful and overflowing servings of fresh salmon roe, a local product of Shiretoko, Hokkaido, delivered directly by the fishermen, while chanting "Yoisho! Yoisho!" (Heave-ho!). Their lively performance in the party rooms excites and unites both the staff and all the customers every time! Just like the overflowing salmon roe, the rooms overflow with everyone's smiling faces during this wonderful feast.
Iroriya Higashiginzaten

いろり家 東銀座店

Address

Ginza third hall 2 B1,3-11-11, Ginza, Chuo-ku, Tokyo,104-0061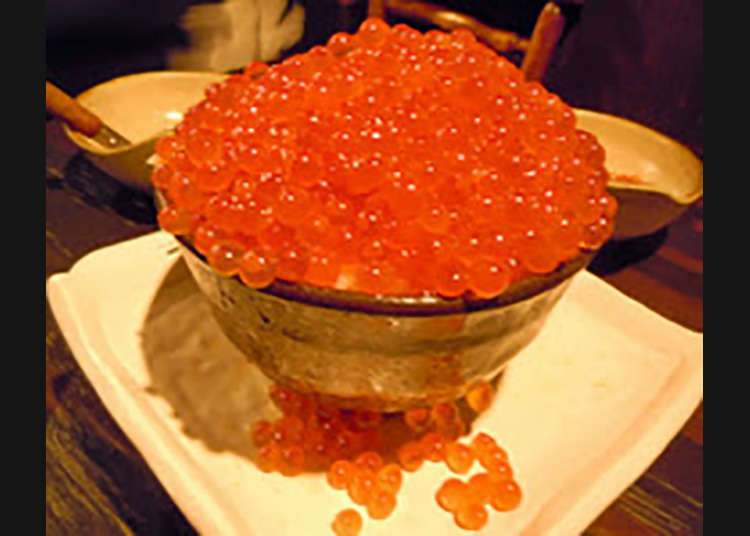 The last store is En, which is a short 1-minute walk from Funabori Station on the Toei Shinjuku Line. The salmon roes they use for their kobore ikura-don are Hokkaido salmon roes carefully selected by the shop manager who is from Hakodate. The manager himself serves and prepares the salmon roe until it overflows from the bowl right in front of the customer.
Seeing the manager's passion of wanting people to further enjoy Hokkaido's taste, one might think he's prepared to fall into deficit for his passion. In addition, you can feel comfortable even when visiting the shop alone because of the shop's charming retro atmosphere. Enjoy this hearty delicious meal at this soothing shop, and your stomach and heart will overflow with satisfaction, just like the salmon roe.
En Funaboriten

炎 船堀店

Address

Crystal Funabori 1F,1-7-17, Funabori, Edogawa-ku, Tokyo,134-0091
*This information is from the time of this article's publication.