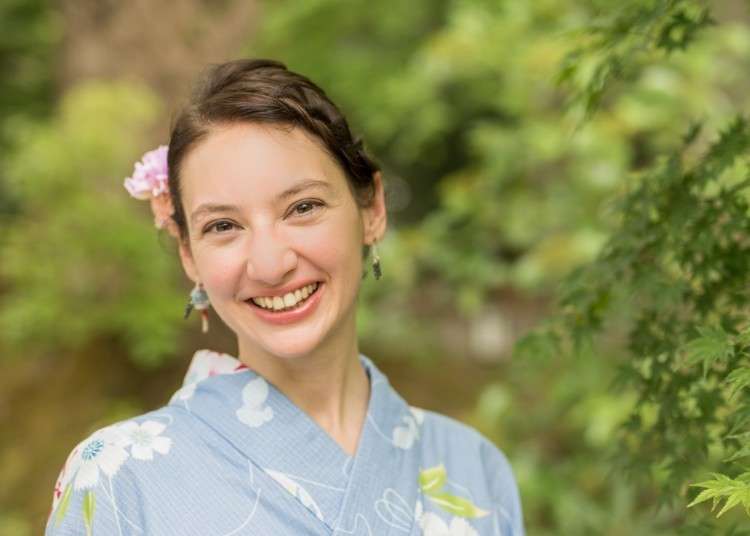 The kimono is a traditional garment in Japan. Kimonos are worn at weddings, coming-of-age ceremonies, and other milestones in life, and are an important part of Japanese culture even today.

Foreigners are also interested in kimonos, and many foreign-language kimono rental stores are lined up at sightseeing spots in Japan, where many people enjoy the experience of wearing kimonos.

We asked foreigners who have worn a kimono in Japan what surprised them about the experience. Many of them gave their opinions that even Japanese people couldn't help but sympathize with! Let's take a look.

main image: PIXTA
I can't believe you put a towel in there! I was amazed at the process of putting it on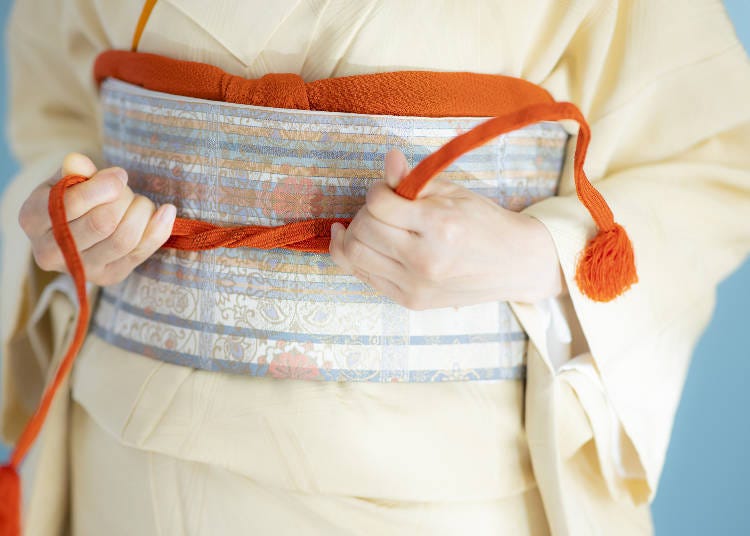 Photo: PIXTA
The most common comment was about the process of putting on the kimono.

"I couldn't imagine that I needed so many things to put on a kimono - like so many strings and towels." (American / 30s / Female)

"I was surprised to have kimono strings tied around my chest." (Chinese / 20s / Female)

"Kimonos require a lot of things to wear them. When I bought just the kimono online, I realized later that I needed an obi [sash] and a juban [special undergarment], so I ordered them in a hurry." (Australian / 20s / Female)

"When I wore a yukata [summer kimono] at a hot spring, I was told that it was 'left-front.' It was the first time I learned that it was the way the deceased wore kimono. I was surprised that the rules were completely different depending on the order of the layers." (Chilean / 30s / Male)

It takes a lot of time to put on a kimono, and many props are needed in the process. These are points that surprise even Japanese people.

Women, in particular, use towels and cotton pads to create the shape of the garment, thinking about how it will look when worn.

If you have a glamorous figure, you may have been extra surprised because your bosom is crushed or wrapped in a towel.
It's hard to put it on - but it's even harder afterward!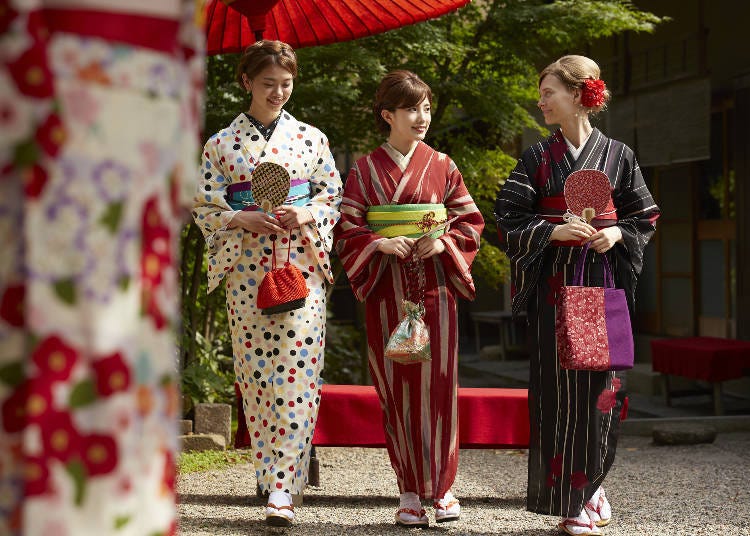 Photo: PIXTA
Some said it was more complicated than they imagined, not only to put on the kimono, but also afterward.

"It was as painful as a corset! It was hard to even sit down after being dressed (laughs). I was worried that I wouldn't be able to eat my dinner." (Canadian / 30s / Female)

"The tabi socks hurt my feet and I got shoe sores from chafing." (Vietnamese / 20s / Male)

"I was like, 'Wait - what am I supposed to do in the bathroom when I'm wearing a kimono?' I panicked. I didn't ask my dresser, so I hurried to look it up on my phone." (Mexican / 40s / Male)

Kimonos are tied tightly and securely around the waist with an obi belt to prevent them from falling apart, so it is natural that first-time wearers may feel constricted.

Geta (wooden clogs) have a strong but soft fabric strap that goes between the big toe and second toe. Although special tabi socks are worn, some may experience irritation from the constant rubbing when walking for a longer time.

The thought of how to use the restroom when wearing a kimono probably wouldn't occur to many people before the need arises! It may be a good idea to check in with rental staff ahead of time.
Whoa! Is it true that some Japanese can't wear it?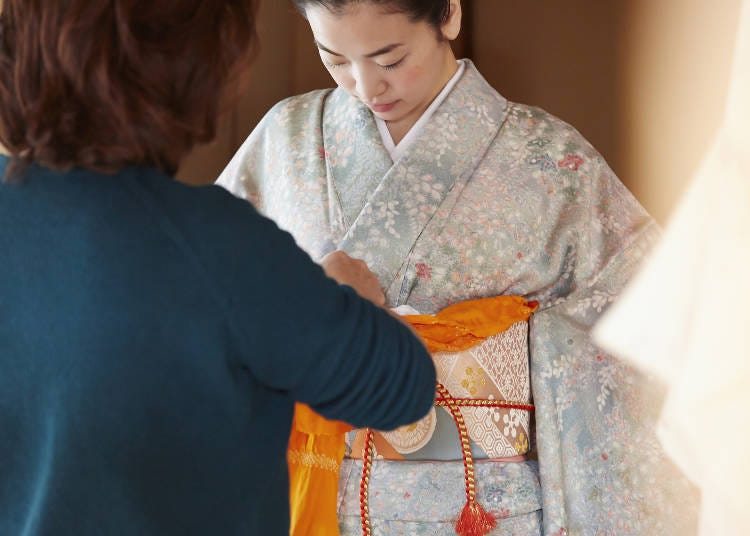 Photo: PIXTA
Some of our respondents had this to say about dressing up.

"When I asked one of my Japanese colleagues to dress me shortly after I arrived in Japan, actually none of them could do it. I'd actually thought any Japanese could wear a kimono by themselves!" (German / 30s / Female)

"I saw a commercial on TV for a dressing class. I was surprised that there were so many people who couldn't dress themselves, and such demand, that they made a commercial about it." (American / 40s / Male)

Many Japanese know that not all people can dress themselves (or others) in kimono - but this point seems surprising to foreigners.

Folks from abroad may be more surprised to learn that many Japanese people say they have not worn a kimono since their coming-of-age ceremony at age 20 or that they only wore one at a wedding.
Each kimono pattern has meaning?!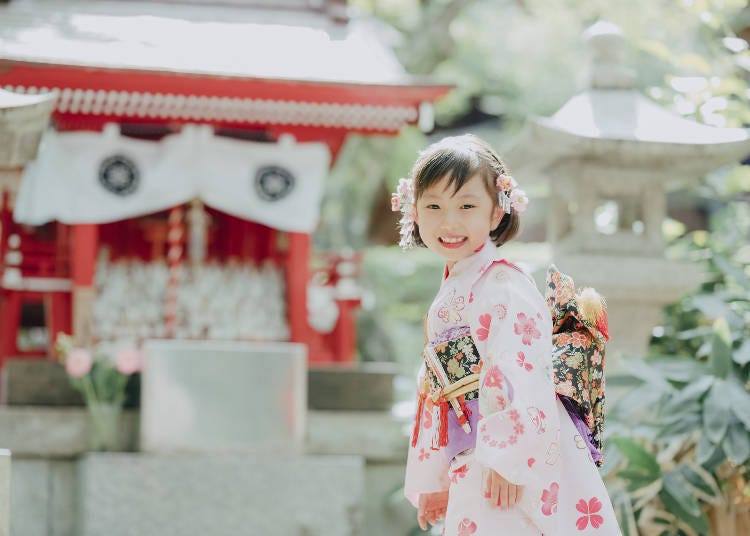 Photo: PIXTA
In addition to their impressions of the kimono, some were surprised to hear the meaning of the kimono itself.

"The kimono stylist told me that the design of the kimono and obi represent seasonal flowers and scenery. I was impressed not only by the beautiful design but also by the deep meaning within it." (French / 30s / Female)

"There are many types of kimono. There are yukata [summer kimono], furisode [long-sleeved kimono worn by unmarried women], uchikake [highly formal kimono worn by a bride or for a stage performance], and so on. They all have different kinds of people wearing them, and on different occasions - it's a really intriguing aspect of Japanese culture." (Taiwanese / 30s / Male)

Even when we say the word "kimono," as our Taiwanese respondent mentioned, a different kind of outfit may be worn depending on one's position and the occasion.

There are a number of rules that many Japanese people do not know, such as furisode being worn by unmarried women, kurotomesode as the first formal wear for married women. This profound world of kimono seems to be attractive to foreigners as well.
Sweating profusely in a kimono... a collection of unique opinions!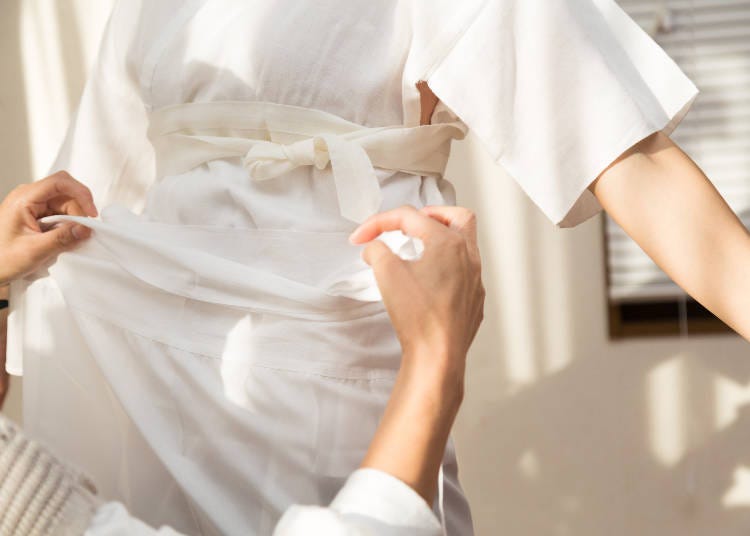 Photo: PIXTA
And finally, here's a roundup of what the minority had to say!

"They even have special underwear for wearing kimonos so beautifully! I was surprised that they even care about what they wear under the kimono." (Indonesian / 40's / Female)

"The fabric is thin, but maybe because I'm not used to wearing it, actually I sweated a lot. In a way, it was a pretty good workout (laughs)." (British / 30s / Male)

There were also comments like this.

"When I put on the kimono, I felt like a Japanese princess and was really happy. Walking around Japan in kimono was like jumping into an anime world. Next time I come to Japan, I want to try the kimono experience with my friends!" (Australian / 30s / Female)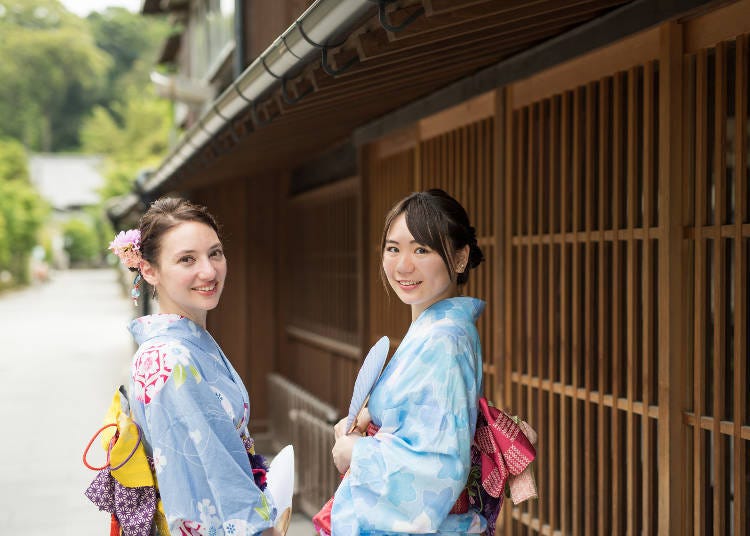 Photo: PIXTA
While the kimono can be a challenge to try on, the elation of wearing it is more than worth it.

Kimonos generally come in a selection of sizes that can easily fit most body sizes and shapes, so they could actually be considered a global standard of attire. However, some rental stores have a limited range sizes, so it is safe to check in advance!

We cannot help but hope that many people will enjoy wearing kimonos in Japan on their next visit!
Written by: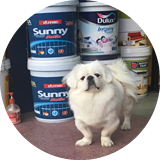 *This information is from the time of this article's publication.
*Prices and options mentioned are subject to change.
*Unless stated otherwise, all prices include tax.