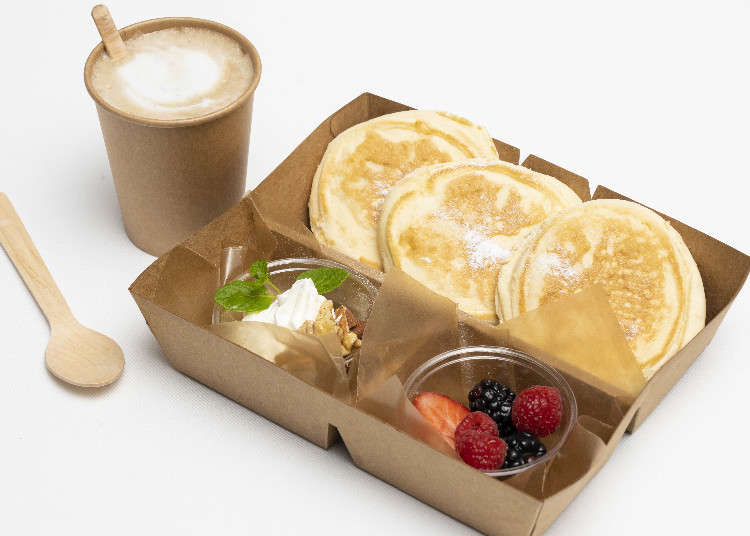 This year marks the 7th consecutive year of a year-end tradition: the Dish of the Year! The Dish of the Year represents the summary of the most popular food of the year.

Thanks to COVID-19, the food industry has been forced into hardship for most of 2020. Due to these circumstances, take-out dishes have gained popularity as a new value-packed initiative, thus earning the title of 2020's Dish of the Year.
What is the Dish of the Year?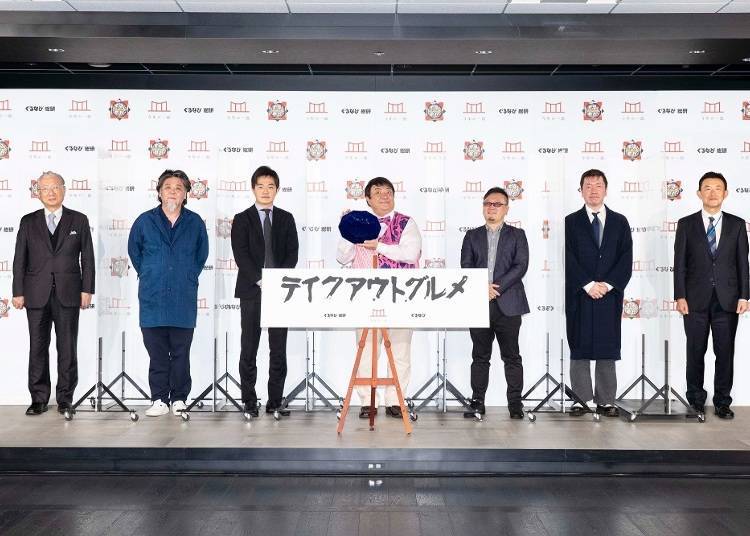 The Dish of the Year is announced at the end of every year by Japanese restaurant search giant Gurunavi (which incidentally operates Live Japan). It is a symbolic dish that reflects the social situation of the year, selected as a way to preserve and pass down the food culture of Japan. Beginning in 2014, this year marks the 7th Dish of the Year event.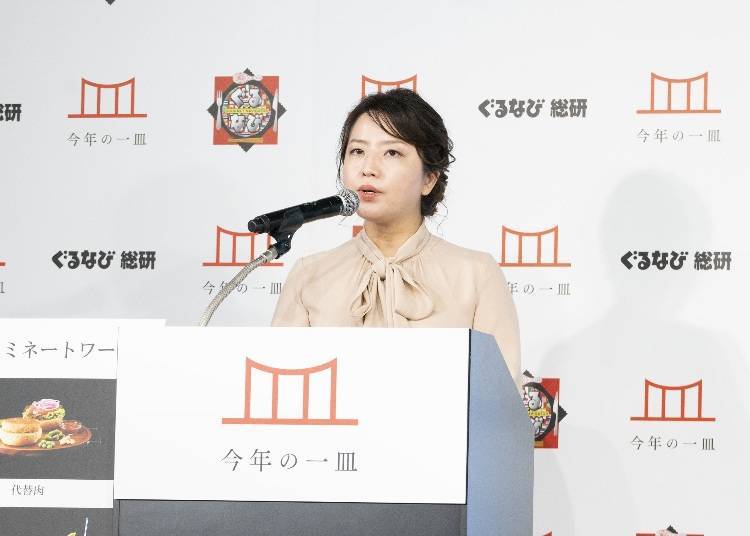 First, 40 keywords were selected from the big data gathered by restaurant information site Gurunavi's search and action history. From these, 30 keywords were selected through a Gurunavi member questionnaire. Finally, options were narrowed down to four keywords were selected via media screening*.

Selection criteria include "what was popular or trending that year," "relevance to social development and reflection of social changes that year," and "being worthy of passing down to future generations as food culture." Only a dish that meets all of the above conditions could be selected as the Dish of the Year.

*In 2020, a selection of 19.35 million people (as of October 2020), including Gurunavi members, newspapers (general, economic, local, and specialized), telecommunications companies, TV stations, and magazines.
2020's Nominees: Shine Muscat, Meat Substitutes, Take-out Gourmet, and Non-alcoholic Beverages
The four nominees for 2020 were Shine Muscat, Meat Substitutes, Take-out Gourmet, and Non-alcoholic Beverages. The reasons for this selection are as follows.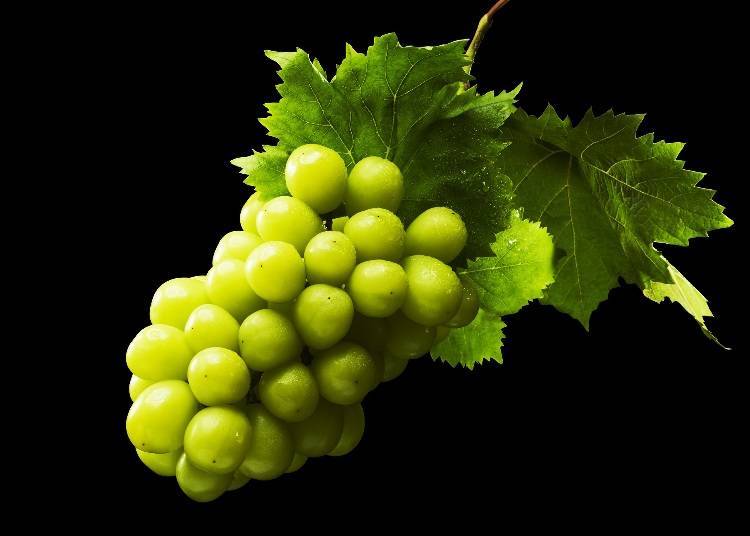 Shine Muscat
Shine Muscat has the highest sugar content of any grape, and has gained popularity over the past few years. One reason is due to an increase in dishes and products that include them, such as parfaits and sandwiches. Because this year has prevented us from eating out, it seems the demand for comparable, high-quality dishes you can enjoy at home has also gone up.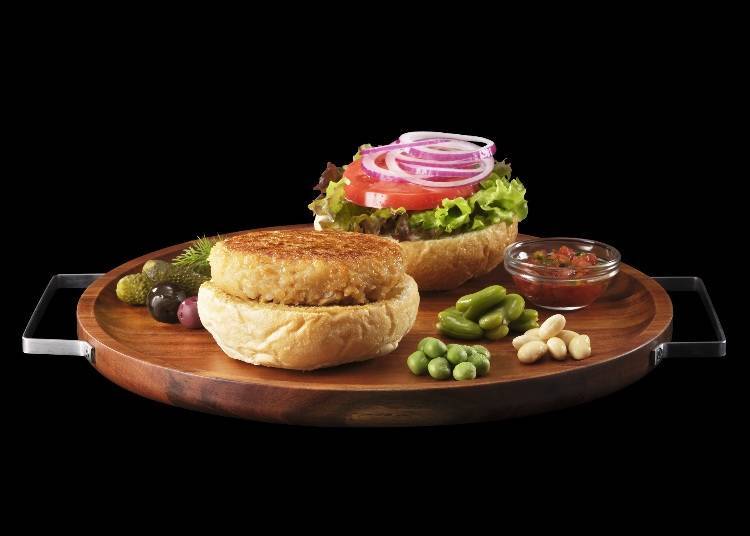 Meat Substitutes
Meat substitutes are products that reproduce the taste and texture of meat, but are made from plant-based ingredients, such as soybeans. They have become popular around the globe due to preparation for food crisis and the growing awareness of environmental conservation and sustainability efforts. With a growing health-conscious population in Japan, the quality of these products has also improved with the introduction of major food manufacturers. Meat substitutes have attracted a great deal of attention, even becoming available at some restaurant chains.
Take-out Gourmet
Thanks to the coronavirus, many restaurants have implemented take-out and delivery options, resulting in a richer menu and variety of dishes. Take-out has managed to help restaurants continue to distribute their dishes, from famous restaurants with reservations booked as far as years in the future, to high-class restaurants one might not normally frequent. The take-out market has greatly evolved through the implementation of new sales methods and packaging materials.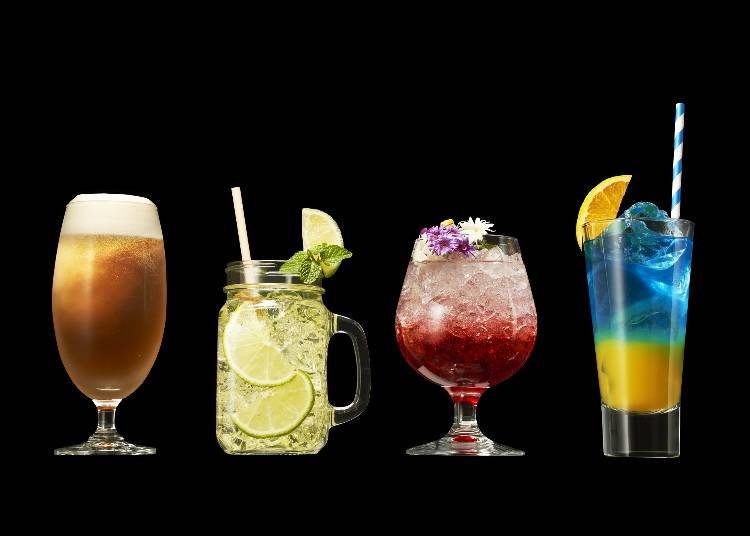 Non-alcoholic Beverages
The non-alcoholic beverage market has also expanded in recent years. Nowadays, it is common to see several non-alcoholic options on the drink menu in a majority of restaurants. Recently, more and more people have stopped drinking alcohol for several reasons, including health consciousness, lockdowns, and lack of exercise due to working from home. There is a wide variety of non-alcoholic beverages, as well as different brands, that have grabbed people's attention.
2020's Dish of the Year: Take-Out Gourmet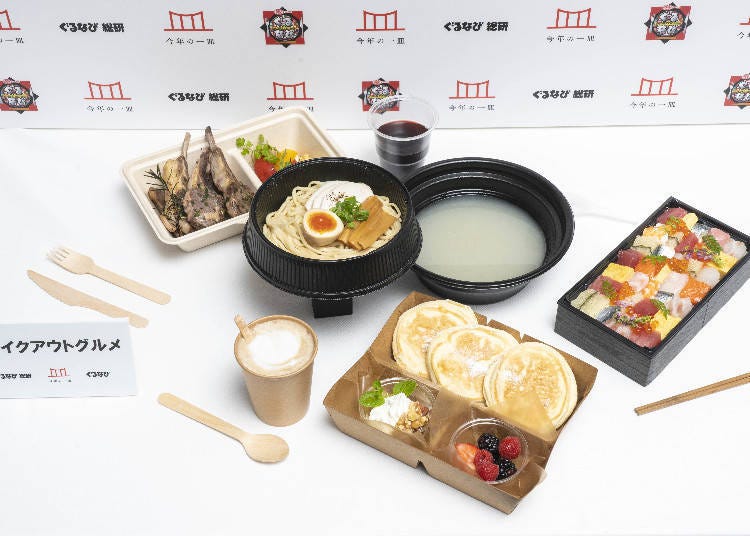 And the winner of 2020's Dish of the Year is... Take-out Gourmet! Many people's lives have changed drastically over the past year, resulting in an increasing demand for take-out food. This has only reaffirmed people's love for dining out, and the importance of restaurants.

Take-out has allowed people to continue to enjoy dining out, and many signs already point to its establishment as a new part of Japanese food culture. For all these reasons, Take-out Gourmet has earned its place as the new Dish of the Year.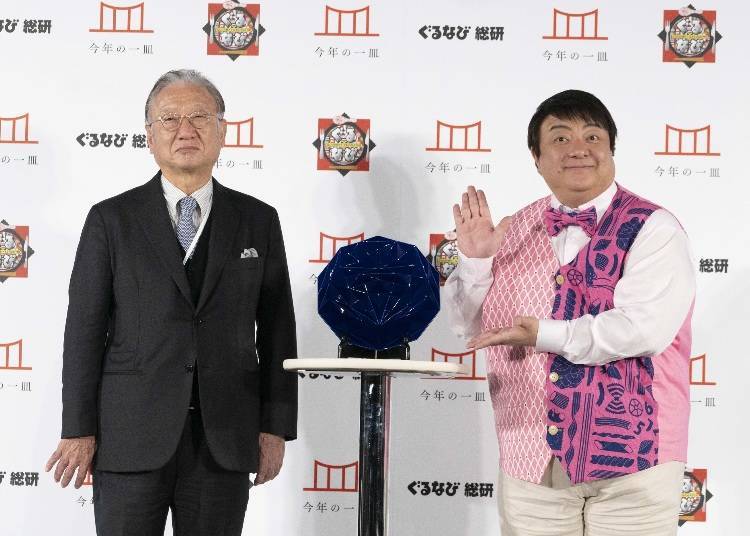 From left: Mr. Hisao Taki, President of Gurunavi Research Institute, and Hikomaro
The award is an original work (a 10-sided plate) by Asao Tokolo, who led the design of the Tokyo 2020 Olympics and Paralympics emblem. The award was presented by celebrity gourmet reporter Hikomaro on behalf of all restaurants, which have managed to share the flavors of the world through their rich cuisine by means of Take-out Gourmet.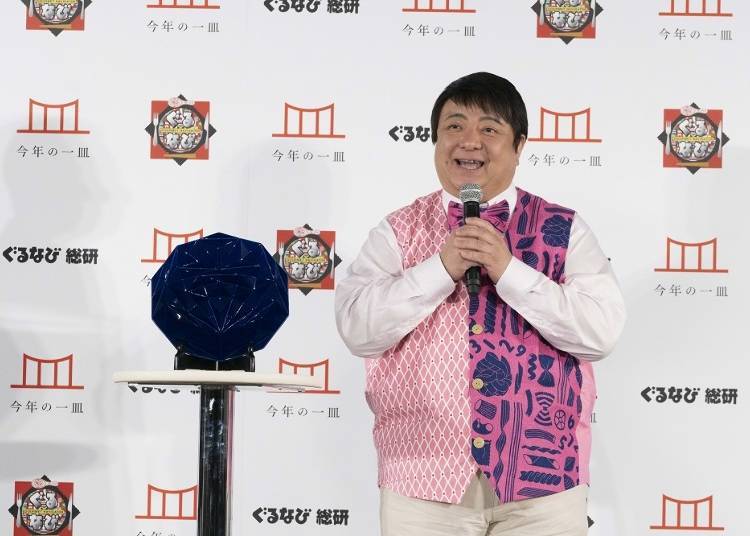 Hikomaro has visited many restaurants all around the country. Expressing his gratitude, he states: "Restaurants are like the mother of the Japanese economy. Many of these restaurants faced many hardships this year. However, despite how difficult things got, many of them innovated with brand new ideas in order to keep their customers smiling. It's thanks to these innovations that Take-out Gourmet has come to be. I'm happy to present Take-out Gourmet as the Dish of the Year."
What's Next for Take-out Gourmet?
From the left, Mr. Sasaki, Mr. Tsuji, and Mr. Matsuo
A talk session about the future of Take-out Gourmet was held by Mr. Yasushi Sasaki (Ei Publishing Co., Ltd.), Editor-in-Chief of 2019 publication "Gyoretsu no Dekiru Take-Out" ("Line-Generating Take-Out"), Mr. Junya Tsuji (ITOCHU Corporation), who helps develop the essential packaging for Take-out Gourmet, and Mr. Dai Matsuo, Gurunavi Editorial Producer and foodie who has visited over 20,000 restaurants to this day.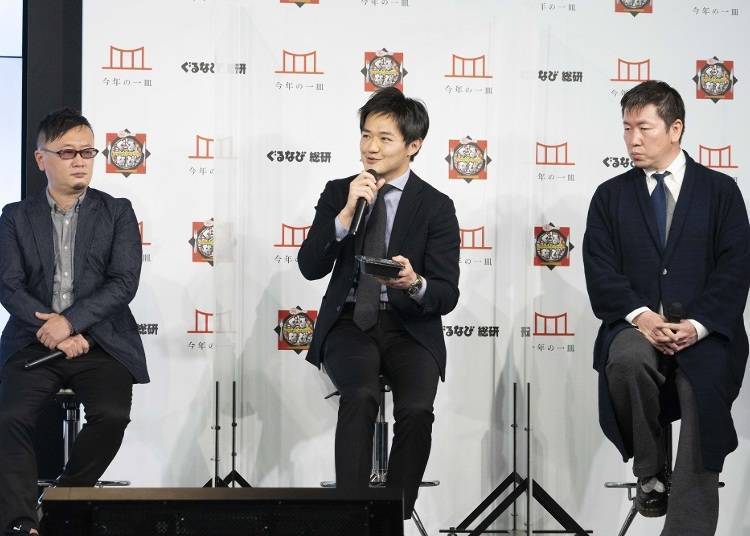 2020 marked the beginning of an era of take-out evolution. Much consideration is clearly put into the packaging of Japanese take-out, establishing not only the foods inside but the packaging itself as an important element of take-out gourmet.

Until recently, take-out has been regarded as little more than a mere convenience. But now, many have come to view it as a self-indulgent treat. More and more shops have also created special take-out menus with a greater variety of foods, giving people more to enjoy at home than just the familiar taste of a favorite restaurant.

In accordance with our new lifestyles, Take-out Gourmet is expected to attract even more attention in the near future, in turn leading to even better packaging and more diverse menus.
Past Dish of the Year Winners
Here is a list of the past winners of the Dish of the Year award!
2014: Gibier (Wild Game) Cuisine
In 2014, the Ministry of Agriculture, Forestry and Fisheries selected Gibier Cuisine as the first Dish of the Year winner as part of their effort to promote agricultural innovation and industrialization. The reason for its selection was its birth as a new Japanese food culture.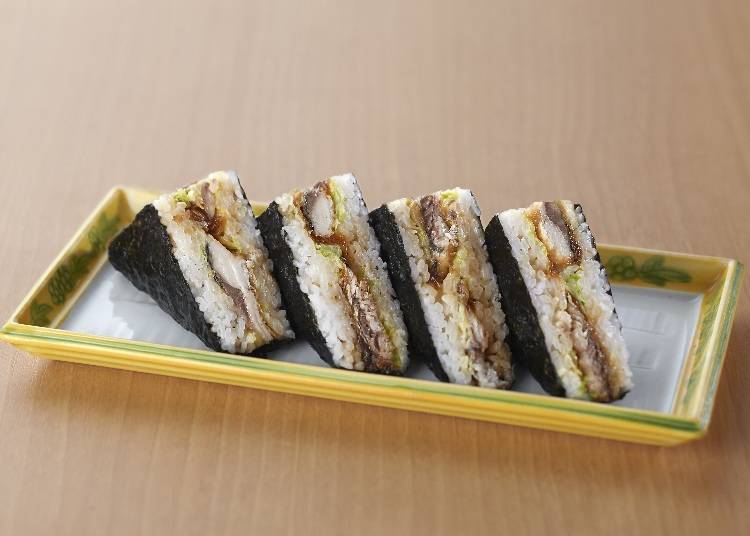 2015: Onigirazu
The second year, 2015, saw Onigirazu as its winner. This dish gained popularity thanks to the innovative idea of preparing rice balls (an indispensable part of Japanese home cooking) in a way other than rolling them.
2016: Pakchee (Coriander) Cuisine
In 2016, the third year, a coriander boom amongst young women lead to the selection of Pakchee Cuisine as the winner. The term Pakchee Cuisine was coined by pakchee enthusiasts when referring to specialty pakchee shops.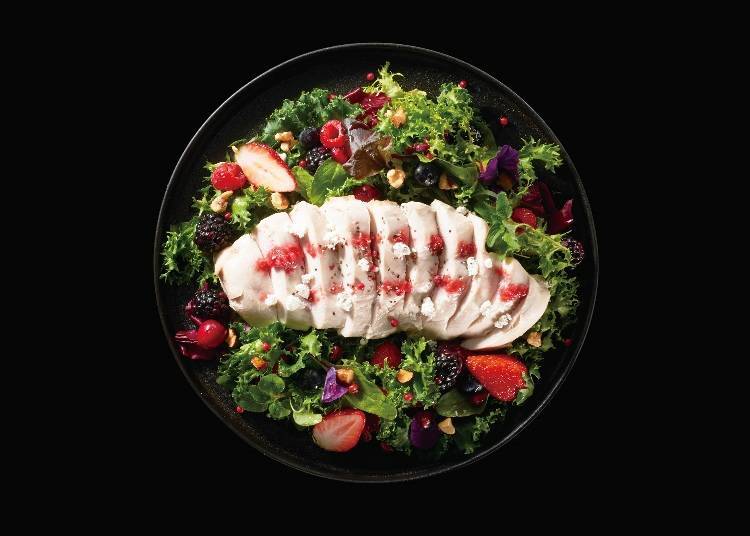 2017: Chicken Breast Dishes
The fourth year, 2017, declared Chicken Breast Dishes as the winner. It was selected for the attention it received as a high-protein, low-fat dish amongst a growing number of health-conscious folks seeking to avoid sugar, fat, and increase protein intake.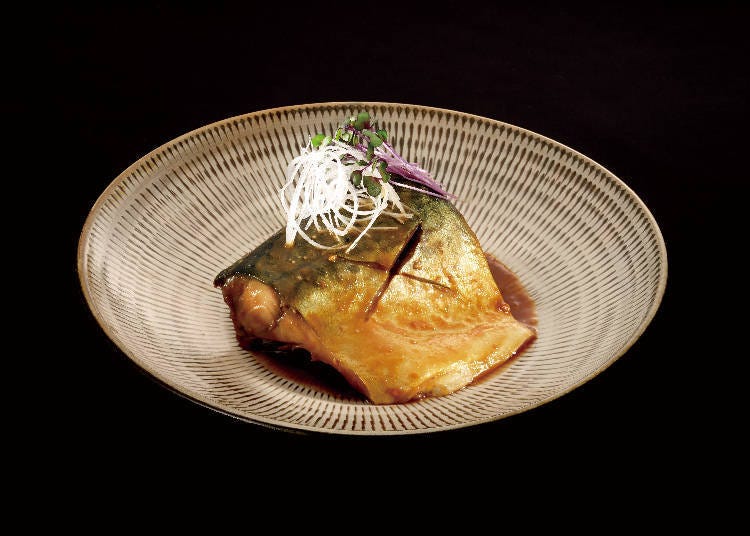 2018: Mackerel
In 2018, the 5th dish to claim the title was Mackerel. Year 2018 brought a number of disasters to various parts of Japan, forcing people to become more conscious of disaster prevention. This lead to an increased interest in preserved and emergency foods, especially canned foods such as mackerel, as well as dried foods and freeze-dried foods.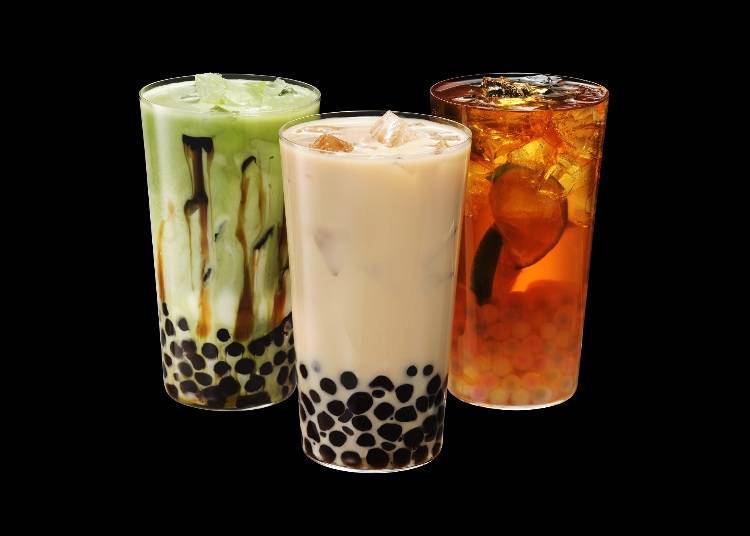 2019: Tapioca
The 6th winner of 2019 was Tapioca. The tapioca craze became a social phenomenon that even lead to the coining of new words, such as "tapiru" and "tapikatsu" (both of which mean "to have tapioca"). The fact that tapioca's widespread fame was mostly attributed to social media makes truly establishes this dish as representative of the times.
2020 marked a year of great change in our lives and values. Under these circumstances, many people have also recognized food as more than just nourishment for the body, but also for the mind. One cannot help but notice that Take-out Gourmet has acted as an aid to our rich food culture. So this year, please enjoy Take-out Gourmet, the winning Dish of the Year, around your own dinner table.
Written by:
*This information is from the time of this article's publication.
*Prices and options mentioned are subject to change.
*Unless stated otherwise, all prices include tax.