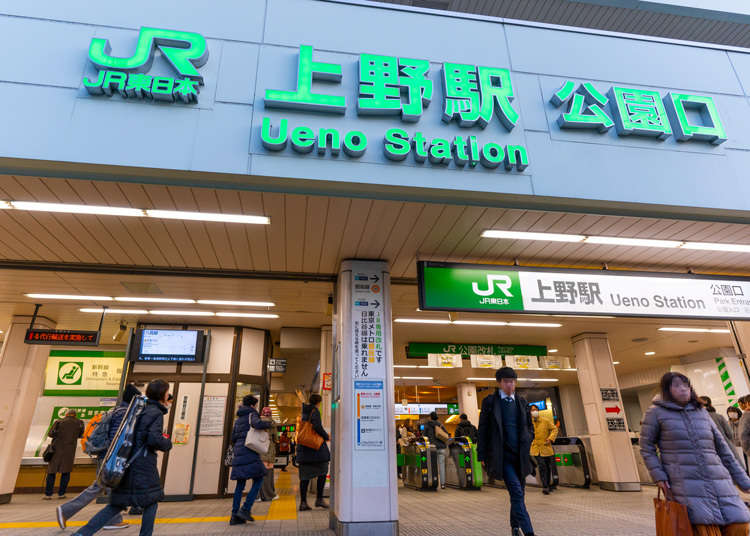 Some people say you haven't really been to Tokyo if you haven't been to Ueno, and, well, they may have a point! You do, however, have to get there in the first place to see what it has to offer, but this can prove to be a daunting task for first-time visitors to Japan. If you're umming and ahing about how best to get to this Tokyo hotspot, you've come to the right place!

In this article, we'll be exploring a few common methods you can use to travel from Narita Airport to Ueno Station, along with the pros and cons of choosing a particular way. Compare and see which one fits your style the best!

main image:InfantryDavid / Shutterstock.com
How to get to Ueno Station from Narita Airport via train, bus, and taxi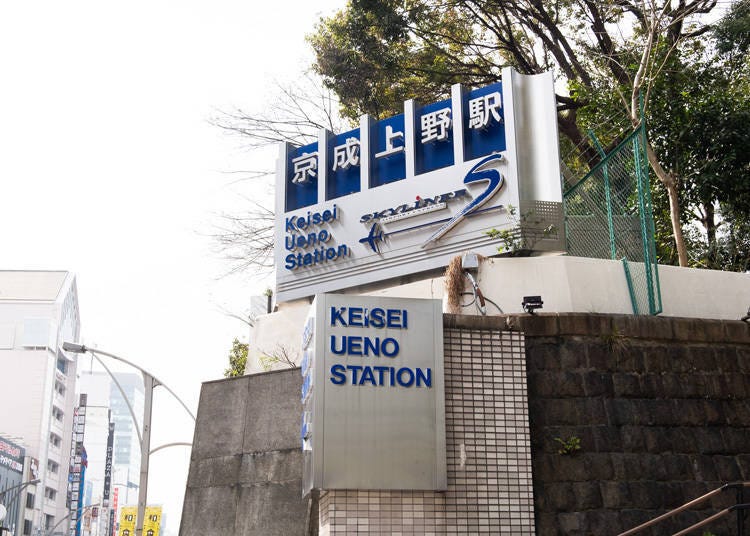 Morumotto / Shutterstock.com
In this section, we'll be sharing a few ways to get to Ueno Station from Narita Airport. The most common methods are usually via train or bus, but as the subtitle of this section suggests, taxis are available as well, and we will discuss that last.

Keisei Electric Railway's Keisei Skyliner, a paid express train with reserved seating, is the most typical transportation tool visitors will choose, as it takes you directly from the Narita Airport to Ueno Station. You're guaranteed a seat due to the reserved seating arrangement, and there's no need to transfer trains. This is especially helpful for tourists who may be visiting Japan for the first time and are unfamiliar with the local rail system.

Another method to consider is conventional trains. Although the journey will take longer, this is a valid method for travelers wanting to keep transport costs as low as possible.

There are bus services as well. It's generally easier to take a train, but you can also take a bus to Tokyo Station first, then transfer to a conventional train on any of the lines that will lead to Ueno Station.

Finally, there are taxis. Due to the long distance between Narita Airport and Ueno, however, the fee for this option isn't going to be cheap! Some companies do offer a flat rate for their taxi services. Since Ueno is located in the Taito district, a flat rate taxi will cost 20,000 yen, excluding highway tolls.
1. Narita Airport to Ueno Station via the Keisei Skyliner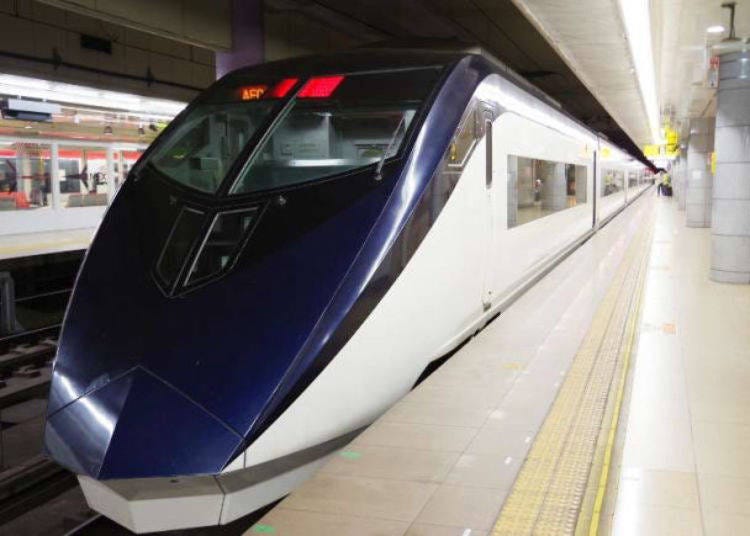 You could say the Keisei Skyliner is the de facto way of getting to Ueno Station from Narita Airport. It departs from Narita Airport Station and takes passengers directly to Ueno Station. The basic journey goes something like this:

Narita Airport Station on the Keisei Electric Railway → (Board the Keisei Skyliner) → Keisei Ueno Station → (Walk 3 minutes) → Ueno Station

The trip will take about 50 minutes and cost you 2,520 yen (tax included). The advantages of this train service are:
1) Short travel time
2) No transfers needed
3) Guaranteed to have a reserved seat to relax in

After a long flight, the last thing many people want to do is to try to navigate their way around a crowded train station in order to get to their next destination. Since the Keisei Skyliner is a reserved seating-only train service, you're guaranteed a seat as long as you have a ticket, and that takes a lot of mental burden off your mind! Being able to spend some quiet time alone or with family and friends in the train while watching the scenery fly by is a feature of the train that many may find attractive as well.

As for the disadvantage of this train, it would have to be the relatively higher ticket cost. As a paid express service, there are additional charges levied on top of the usual carriage fee. Having a nice and comfortable seat all to yourself for the entirety of the train journey, however, makes the extra charge worth it. (Note that the Keisei Skyliner is not covered under the Japan Rail Pass.)

Tickets for the Keisei Skyliner can be bought or reserved online, over ticket counters, or via the phone. Here's a ticketing site with English language support that will make the purchasing process even easier!
2. Narita Airport to Ueno Station via conventional trains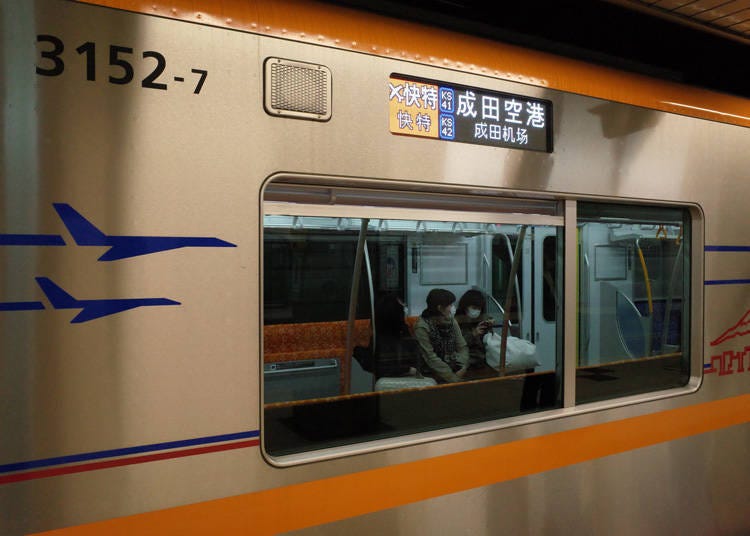 Arthur Matsuo / Shutterstock.com
It's also possible to skip special express trains and just take regular trains to Ueno Station. The basic route is more or less the same:

Narita Airport Station on the Keisei Electric Railway → (Keisei Main Line) → Keisei Ueno Station → (Walk for 1 minute) → Ueno Station

This will take about 1.5 hours and cost about 1,050 yen (tax included).

The advantages of taking conventional trains are:
1) Lower cost
2) Less rushed, more time to relax

Going the conventional train route will save you more than half the price of a Keisei Skyliner ticket. This method is thus perfect for travelers wishing to keep transportation costs at an absolute minimum.

The main disadvantage of this method is that it takes more time to get to the destination. What would take 45 minutes on the Keisei Skyliner turns into a 1.5-hour journey on conventional trains. Depending on your preference or itinerary, this may be a demerit that you simply can't afford to overlook.
3. Narita Airport to Ueno Station via bus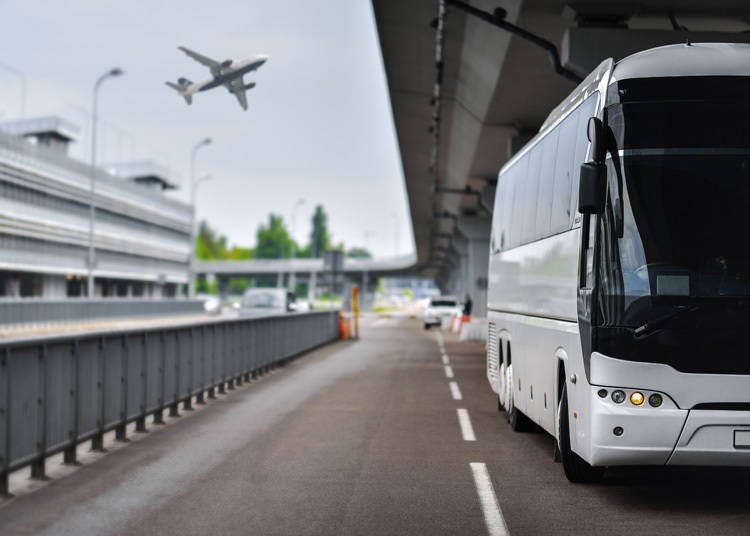 Another option to consider is the airport bus service. Unfortunately, you'll need to transfer vehicles if you opt for this method. The bus will take you to Tokyo Station, where you'll then have a few ways to get to Ueno Station. For example:

Narita Airport → (Airport bus) → Tokyo Station → (JR Yamanote Line, JR Takasaki Line, or JR Keihin-Tohoku Line) → Ueno Station

Overall, the whole journey should take about 1 hour and 45 minutes. The airport bus costs 2,800 yen, whereas the JR train transfer costs 160 yen, making up a total of 2,960 yen (tax included).

The advantage of this method is that you get to relax in your seat on the bus for the majority of the trip. Since you'll have a full view of the surroundings as the bus travels along highways and through Tokyo's vibrant streets, there's much enjoyment to be had as well.

That said, there are disadvantages too.
1) May not reach destination exactly as scheduled
2) Takes a longer time to reach
3) High cost
4) Transfer needed

Japanese trains are famous for their punctuality, but buses are under the mercy of traffic and weather conditions. Therefore, if you do decide to take a bus instead of the other options, be sure to plan a lot of leeway into your schedule so that what should have been a relaxing ride doesn't end up developing into a stressful situation.

It also takes a longer time to reach Ueno than the Keisei Skyliner or conventional trains, and will cost more as well.

Airport bus seats can be reserved online or through the phone. You may also book your seats through this website at a discounted price!
As a side point, we'd just like to put it out here that there's also a bus going directly from Narita Airport to Maihama Station (Tokyo Disney Resort). Since it's quite accessible from the airport, we do highly recommend going for a bit of sightseeing around the Maihama area as well, if time permits!
4. Narita Airport to Ueno Station via taxi - how much does it cost and how long is the trip?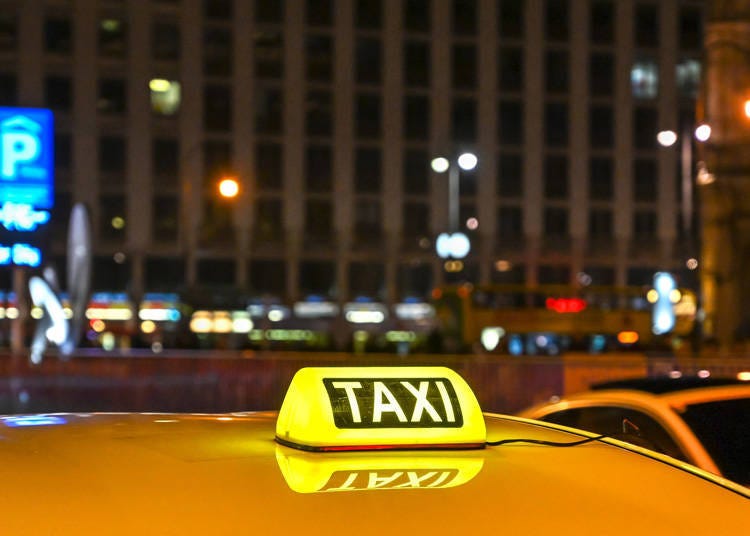 Ceri Breeze / Shutterstock.com
It's possible to get to Ueno Station from the airport via a taxi, but it'll cost you a hefty chunk of change! Even if you get a flat rate taxi, the fee is usually fixed at 20,000 yen (tax included), and that is in addition to the extra toll charges you will incur for using highways. The taxi will take about an hour to reach Ueno Station, and they can be reserved over the phone.

Nihon Kotsu Narita Airport Flat Rate Taxi
Phone: 03-6265-6389
English language operators: 03-5755-2336
Reception: 24 hours daily
Book an airport transfer from Narita Airport to Ueno
Airport transfers are an economical way of getting from the airport to Tokyo. These are especially convenient for family trips or for larger traveling parties with plenty of luggage.
Summary of the Different Routes Available from Narita Airport to Ueno Station
Here's a brief review of all the available routes from Narita Airport to Ueno Station we've covered in this article. All prices in this chart are inclusive of tax.
Overview of Main Routes From Narita Airport to Ueno Station (Duration / Price)
Keisei Skyliner

About 50 minutes / 2,520 yen
Conventional trains

About 1.5 hours / 1,050 yen
Bus and conventional trains

About 1 hour 45 minutes / 2,960 yen
Taxis

About 1 hour / 20,000 yen + toll fee
Find the method that suits you best!
The wide variety of transport options available may be intimidating for first-time visitors of Japan, especially when confronted with the complexities of Tokyo's railway network that even local residents find it hard to decipher at times. We hope our list of pros and cons for the various methods you can use will come in handy for you to find the one that suits you the best!


Written by Hiroto.K, Dali Corporation
Actively wrote online while still in college. Currently writing for multiple media publications while also doing his day job. A fan of soccer, music (especially classical and rock), reading (foreign literature), traveling, and video games.

English translation by Huimin Pan

*The above article is based on information from June 2020
More About Narita Airport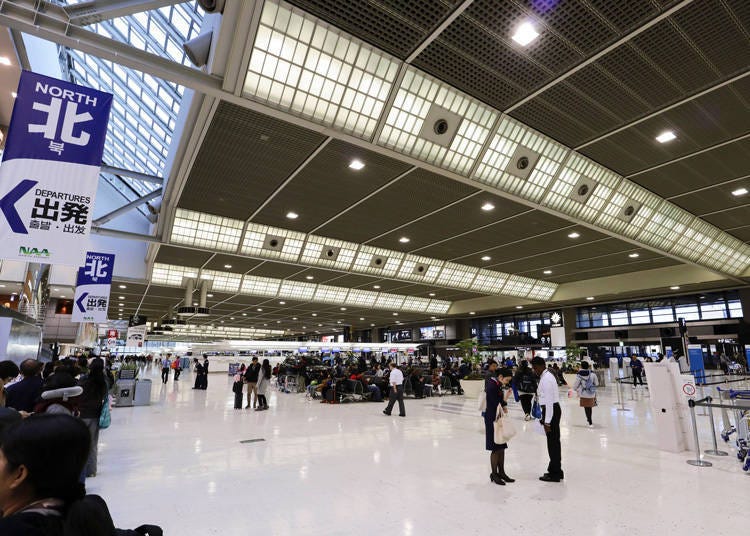 MSuper / Shutterstock.com
Narita International Airport (more commonly known as just Narita Airport) is the largest airport in Japan. It has three terminals serving domestic and international flights, and there are plenty of convenient facilities like shops and restaurants in the airport as well. As fun as Tokyo may be, you could spend an entire day shopping at the airport if you liked!
Another thing you can consider doing before setting off for Tokyo is to go for a cycling tour around the airport, which is surrounded by beautiful fields and landscapes beyond its buildings. The tour will bring you around scenic sights like famous rivers and cycling roads.
Address

Narita Airport, Narita-shi, Chiba, 282-0004
View Map

Nearest Station

Narita Airport Station (JR Narita Line / Keisei Main Line / Narita SKY ACCESS Line)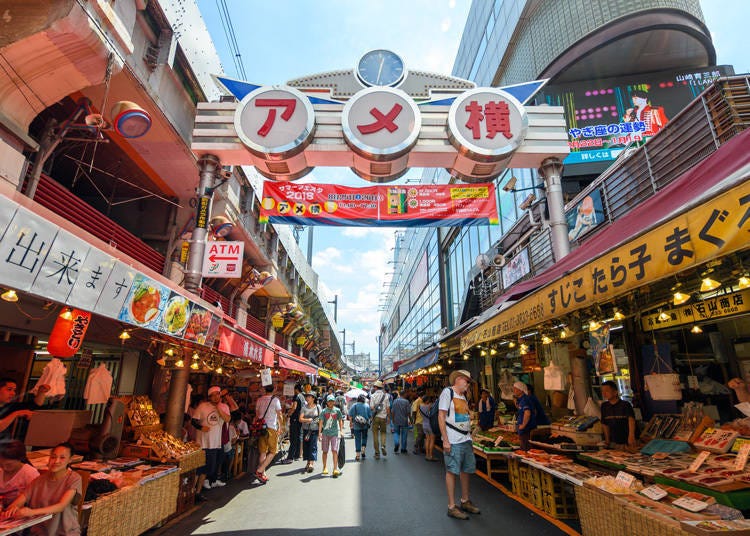 Jon Chica / Shutterstock.com
The large number of famous sightseeing spots around the vicinity of the station makes the Ueno area a prime tourist destination. We're talking about major cultural attractions like the Tokyo National Museum, National Museum of Western Art, and bustling shopping arcades like <@Ameya Yokocho Market (AKA Ameyoko)|a=@>article:a0001894, an excellent place for some of the best food and souvenirs in town. No wonder people say you haven't been to Tokyo if you haven't been to Ueno!
Address

4, Ueno, Taitou-ku, Tokyo, 110-0005
View Map

Nearest Station

Ueno Station (Hokkaido Shinkansen Line / Tohoku Shinkansen Line / Akita Shinkansen Line / Yamagata Shinkansen Line / Joetsu Shinkansen Line / Hokuriku Shinkansen Line / JR Keihin-Tohoku Line / JR Yamanote Line / JR Tohoku Main Line / JR Utsunomiya Line / JR Takasaki Line / JR Joban Line / JR Ueno Tokyo Line / Tokyo Metro Ginza Line / Tokyo Metro Hibiya Line)
1 minute on foot


Phone Number

03-3832-5053
*This information is from the time of this article's publication.
*Prices and options mentioned are subject to change.
*Unless stated otherwise, all prices include tax.