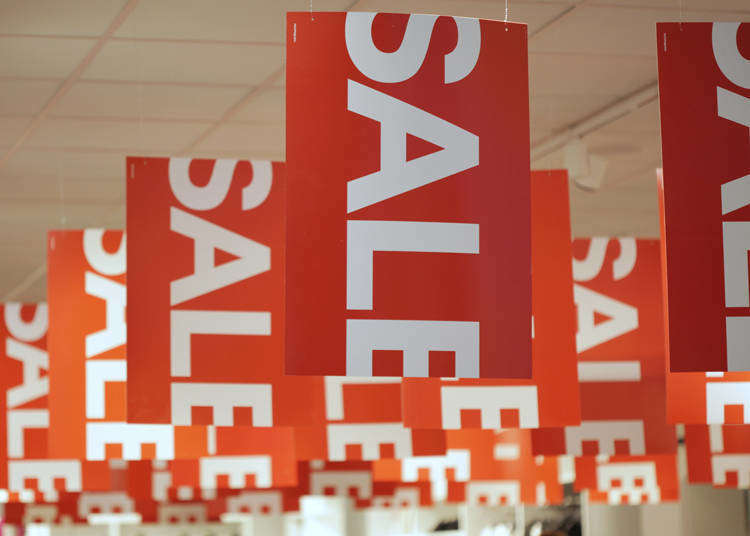 One of the main pleasures of foreign guests to Japan is shopping. There are stores facing streets and stores that sell electronics in large volume, but malls, department stores and big-box retailers are convenient because they include all kinds of shops. Actually there are ways to save money when shopping at these large-scale stores.

In this article we will tell you about 10 ways you can take advantage of that when shopping at large-scale stores!
What kind of large retailers are in Japan?
Large-scale retailers, in which many different types of shops are gathered together in one facility, are found throughout Japan. They are popular because of the convenience they offer for shopping, dining, and other activities that can be enjoyed in one location, and new stores are continuing to be opened all the time.

There is no clear definition of what a large-scale store is, however, typical ones include the following:
・Department store
・Shopping center (shopping mall)
・Outlet Mall
・Complex facility
Department stores: King when it comes to shopping
Department stores carry a wide selection of goods for all needs and purposes. In Japan they are called "depahto", an abbreviated term for "department store". These have been the main places for shopping for a very long time, some of the more famous ones being Takashimaya, Mitsukoshi, Isetan, and Matsuzakaya.

Often they are confused with shopping centers, but by definition their business is "the sale of clothing, food, and daily goods which account for between 10% and 70% of the retail sales, and the number of employees is 50 or more." In addition, sales are conducted face-to-face as a rule, and each is a member of the Japan Department Store Association.

These are favored by foreign tourists who feel comfortable shopping for brand-name cosmetics and other goods, and are attracted to the tax-free sales offered by many of the stores.
Shopping Centers: Offering easy access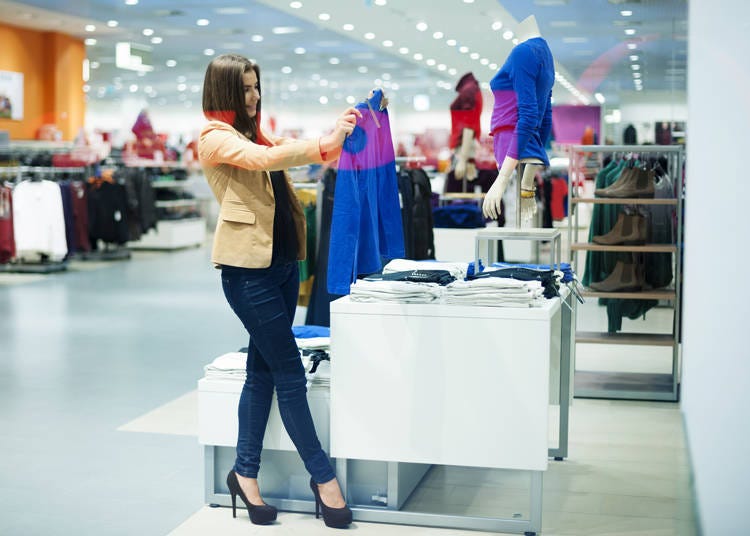 Shopping centers are facilities in which many different kinds of shops, such as apparel and travel, are located in one place. They are also called "SC" and "shopping malls".

According to the Japan Shopping Center Association, requirements include "planned and developed by developers, housing ten or more tenants, and parking areas" (from the Japan Shopping Association website).

LUMINE, PARCO, and AEON MALL meet these criteria and are frequented by families because they can enjoy everything from shopping for daily necessities to movies.
Outlet Malls: The place to go if you are looking for bargains
An outlet mall is a type of shopping center that sells brand-name goods and other items at low prices that went unsold at department stores and other places. There is usually a reason why these products can be bought for a low price and outlets have sprung up around the country.

Many are located in places that are difficult to access without a car, but some have direct bus service enabling travelers to visit them.
Large-scale Complex Facilities
Large-scale complex facilities (complex commercial facilities) are facilities that have offices in addition to shopping centers. In recent years there has been a wave of openings in Tokyo with notable ones being the NEWoMan in Shinjuku, KITTE in Marunouchi, and Shibuya Scramble Square that opened in Shibuya in 2019.

In addition to offices and a hotel, they also contain popular restaurants and a good selection of shops selling all types of products which make them very convenient and frequently visited by tourists.
10 Tips for Getting Good Deals
There are large-scale stores all over the country, so why not visit one without any preparation? There are ways to get good deals when shopping at a large-scale store. Most foreigners also take advantage of them, so when you visit a store try them out.

1. Sales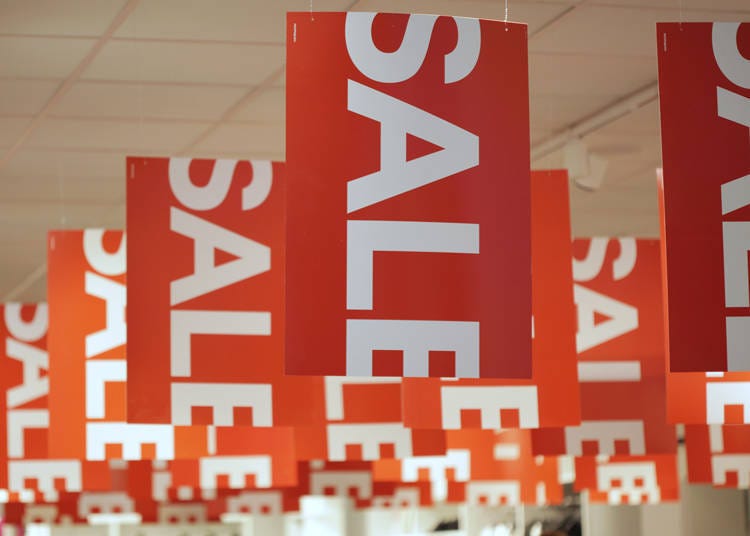 Large sales are typically held in summer and winter in Japan. The sales at the end of the year and start of the New Year offer sales on all sorts of items ranging from apparel to consumer electronics at highly discounted prices. "Fukubukuro" [lucky bags] that contain items worth more than the bag's sales price are also popular with foreigners.

The times of these sales is generally set, but vary somewhat between department stores and shopping centers, so it is a good idea to check the dates on their websites before heading out to one of them.

2. Email newsletters
Many department stores and shopping centers send out email magazines. In addition to advertising new products, they also provide information about times when it is possible to get extra points. If there is a large-scale store that you use often, register and you will not miss out on getting valuable information.

3. Apps
Large-scale stores often provide their own original apps which are very convenient. The ONE LUMINE app, for example, provides the latest information about products and you can apply for events. If you save up miles you can also exchange them for shopping coupons. Aeon has a "shopping app" that sends out coupons as well as information about store items.

4. Coupons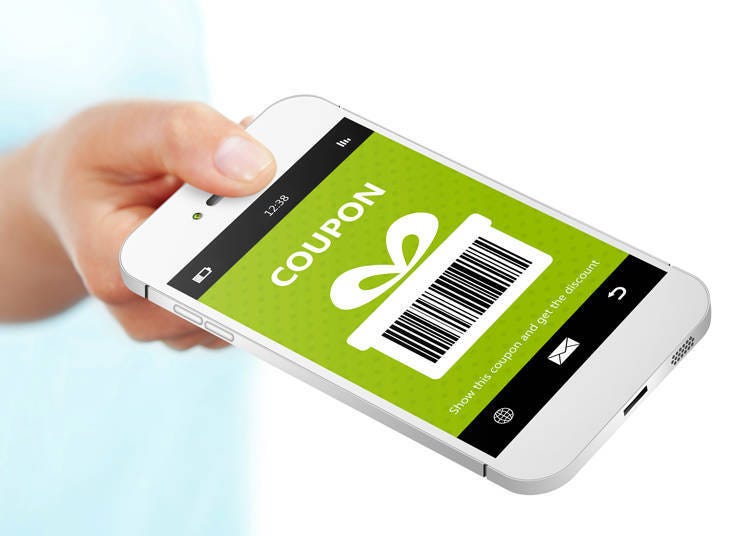 Be sure to check out coupons to get the best deals when shopping. Email magazines, apps, and websites offer coupons from time to time. Grocery coupons are highly utilized, so it's a good idea to check them out before shopping.

5. Flyers
Flyers promoting sales and special events are a treasure trove of valuable information. In addition to weekends and holidays, there are many places where the days and dates for inserting flyers are roughly determined, such as Ito-Yokado's "Happy Day". These are inserted not only in newspapers but many places also post them on their websites, so it is a good idea to peruse them before going shopping.

6. Points
Points are all the rage now! Most large-scale stores have a point system that is either original or linked to other companies, as the presence or absence of points can affect the popularity of a store. Keeping an eye open for days when extra points can be earned will enable you to save up more points for the next time you go shopping. Earning points is effortless!

7. Cashless payment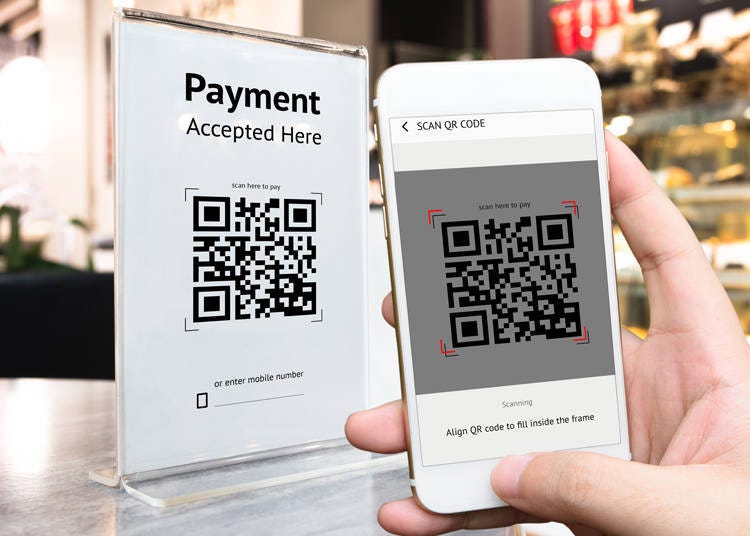 Cashless payment, which has increased the number of users following the consumption tax hike, is also another way to get lower prices when shopping. Cashless payments enable payment by means other than cash. There are QR code settlement, such as "PayPay" and "d pay", and electronic money such as "Suica".

Using cashless payment at participating stores will save up to 5% of the purchase amount up until June 30, 2020, making it better than cash payment. Also, look for unscheduled reward points campaigns for each service.

8. Credit cards
Most department stores and shopping centers have their own credit card system, and you can receive discounts and extra-point benefits by using their cards. For example, LUMINE offers a 10% off campaign several times a year. In addition, since payment by credit card is a cashless form of payment, stores that accept them offer reward points.

<@9. Tomo no Kai (Friends Association)|@>
Department stores have a system called Tomo no Kai. This is a system in which a certain amount of money is set aside every month, bonuses are added at the time of maturity, and this can then be exchanged for gift certificates of a greater value than the accumulated amount. These are popular because of their good interest rates. Many department stores have Tomo no Kai so be sure to take advantage of them!

10. Gift cards
Most large-scale stores accept gift cards for payment. Gift cards can be purchased at voucher shops and online auctions at a slightly lower price, so these are quite a bargain. However, you don't get change for purchases of less than the amount of the gift card and the number of stores where they can be used is limited, so be sure to check where they can be used ahead of time before using them.
In the past, Tomo no Kai were the only ways to get bargain prices, but now there are quite a few ways, such as by using apps and cashless payments. You can become an expert at getting the most for your money when shopping by using coupons, credit cards, and other forms of payment.

Decide which ones work best for you! If you have not tried using any of these until now, then you should give it a try the next time you go shopping.

Written by: Hiroko Nishimine, Dali Corporation
*This information is from the time of this article's publication.
*Prices and options mentioned are subject to change.
*Unless stated otherwise, all prices include tax.