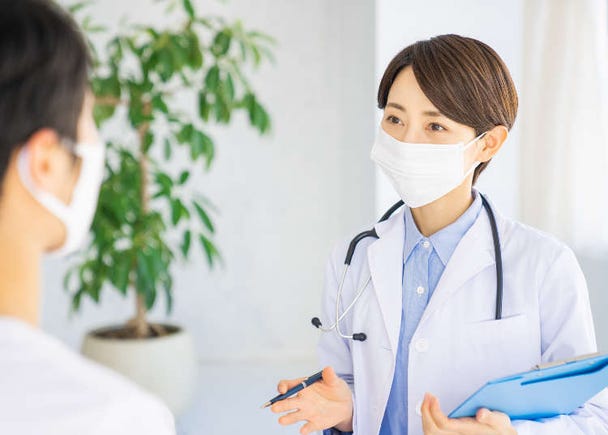 When preparing to go on vacation, the last thing that anyone wants to do is think about what-ifs! But as a practical matter, knowing what to do when encountering a disaster, injury, or just a bad cold, you'll feel much more at ease.

Here we've listed up some of the most important tips on finding a medical institution in Japan - from going to the reception through to paying the bill.
1. How to Find a Medical Institution in the Case of a Disaster, Injury or Falling Ill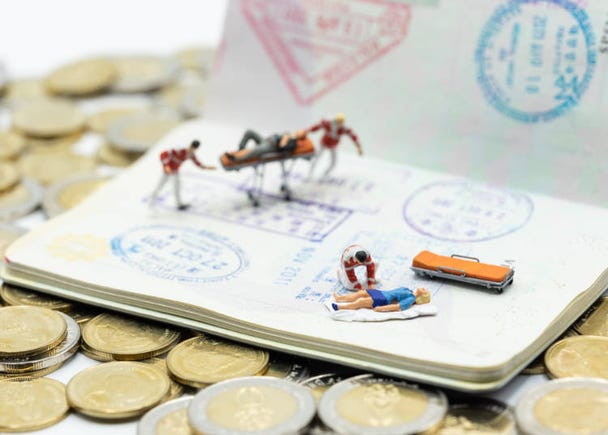 ・Head to the Hospital Before your Symptoms Get Worse
With the health insurance system in Japan people can receive treatment at a self-pay amount of 10-30%. For that reason many people casually use medical institutions.

However there are many types of health insurance systems in the world and not everyone has medical insurances like Japan. Also in other countries there are costs for ambulances, medical costs differ depending on the hospital or doctor, and the medical bills are expensive.

For that reason, many foreign visitors will use over-the-counter drugs for any injuries or illness they come across during their travels and go to medical institutions once their symptoms get worse. Once your symptoms gets serious, your treatment bill could get more expensive, and in some cases you might have to delay your return, or even have a risk of spreading infectious diseases. We recommend going to a medical institution sooner than later.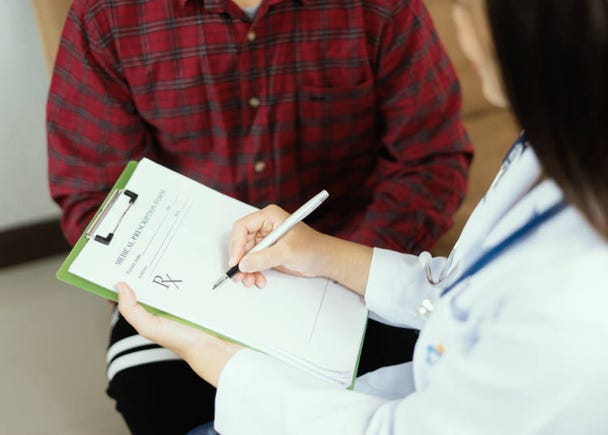 ・How to Find a Medical Institution in Japan
There are about 5 ways to find a medical institution while traveling in Japan.

(1) If you are on a tour, ask your travel agent or the tour conductor
According to the survey conducted by the Japan Tourism Agency, about 50% of travel agencies have predetermined medical institutions to introduce to foreign visors if they become injured or ill. Also depending on the agency they will accompany you to the medical institution.

However it is difficult to predetermine medical institution in every location, so in some cases they won't be able to refer appropriate medical institutions.

(2) Ask the concierge or front desk at your lodging facility
If you let them know your symptom, they might be able to refer a medical institution, however it is very rare for them to accompany you.

(3) Ask at the tourism information center
At tourism information centers, there are many information in different languages, and they can lead you to the nearest medical institution. Also at many JNTO (Japan National Tourism Organization) certified Foreigner Tourism Information Center, there are many staff who can speak foreign languages.
(4) If you have overseas travel insurance, ask your insurance company
In the case you have overseas travel insurance, contact your insurance company to get a referral to a medical institution. For foreign visitors with overseas travel insurance, the insurance company will pay for the medical bill and medication bill at partner medical institution, which allows you to receive treatment without worrying about payment.

Also some insurances have services where they will conduct phone interpretation with doctors or even send an interpreter to the medical institution, also these service costs will be compensated.

*Depending on the region they might not be able to find a medical institution that compensates everything, which will require payment.

*There are cases where they can't compensate the medication and other costs.

(5) Search Online
On the Japan National Tourism Organization website you can search for medical institution that accept overseas visitors. The website is in multiple languages such as Japanese, English, Chinese and Korean, and you can refine your search by region, language and clinical department.
2. What Do You Need For a Medical Examination in Japan?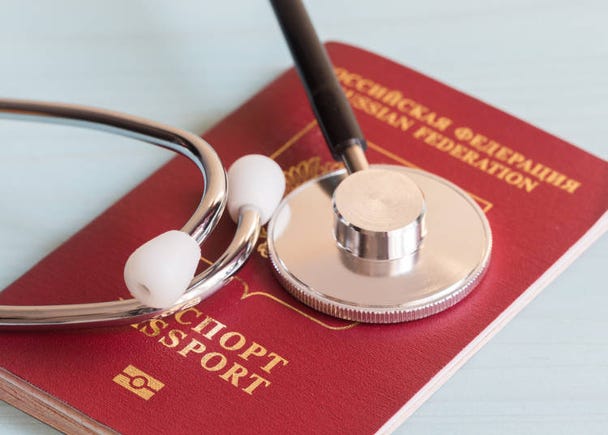 The following are things you will want to have with you when you receive a medical examination.

・Passport or sightseeing ship landing card
・Insurance card if you have overseas travel insurance
・Cash or credit card

Here are some other useful items.
A booklet with pictures and simple phrases you can point at to communicate, or a memo with past illness, allegories, current prescriptions, and religion. The Japan Tourism Agency has guidebooks in multiple languages that you can download that will help you when receiving medical examinations. If you have these items it will make your examination go smoothly in the case of an emergency.
3. Payment Method after Medical Examination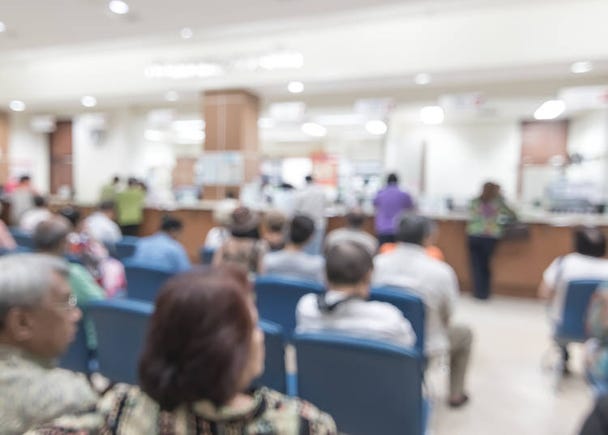 ・Flow of medical expenses settlement method
Here is the flow up to making a payment after you visit a medical institution.

(1) Confirm the payment method at the reception
After your medical examination, make sure to confirm the payment method at the reception. Please note that many medical institution in areas with frequent foreign visitors will accept credit card payments, however areas with few visitors may only accept cash.

(2) Check Payment Method with Insurance Company if you have Overseas Travel Insurance
Depending on the insurance you purchase, some will reimburse the patient on a later date, or the insurance company will pay directly to the medical institution. Make sure to check your insurance payment method.

Also some credit cards have travel insurance, however sometimes it only applies if you purchase your travel with the credit card. Make sure to check what your credit card's travel insurance policy.

(3) Pay a Deposit
Pay a deposit with a credit card or cash.

(4) Payment after the treatment
After you confirm the medical treatment, then pay the bill.
There are cases where they will give you a prescription, however depending on the hospital they will either give you the prescription there or at a drug store. Either way the prescription bill is separate from the medical treatment bill.
Also if you need the medical report in a different language it might take some time to prepare and you might receive it by mail on a later date. In that case you will be charged for the postal fee beforehand.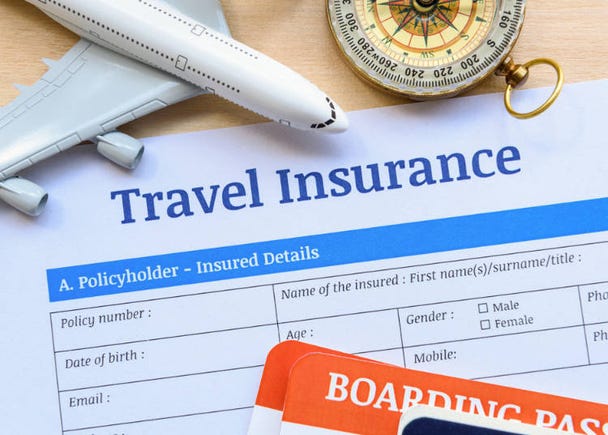 ・Full Treatment Costs for Foreign Visitors
In some cases foreign travelers will have to pay the full amount of the medical treatment.

In Japanese medical care, if a doctor determines you need more treatment, additional examination will be added, which leads to more costs. Also using the interpretation service may costs additional fees. In a case of a serious medical condition, the treatment fee can become very expensive, and we strongly recommend acquiring overseas travel insurance.

・What if you don't have enough money on hand?
You can consult on the following methods with the medical institution personnel.

(1) Credit card cash advances
You can get credit card cash advance at ATMs in convenience stores or Japan Post Bank.

(2) Request reimbursement by accompanying person or Japanese resident
You could ask your friend, family or accompanying person living in Japan for help and reimburse them.

(3) Ask if the embassy can become a guarantor
If you don't have a credit card or friends or family in Japan, check if your embassy can be your guarantor.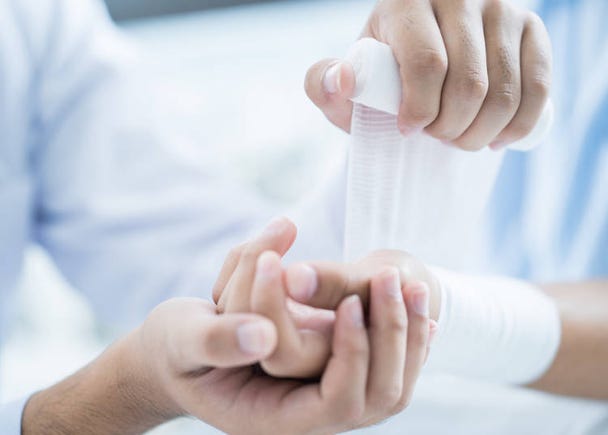 Japan has many disasters, however through past experience they have advanced manuals to deal with various situations. For medical care, the government is working to enhance the system to accept foreign patients. Make sure to prepare yourself with overseas travel insurance, and if in the case you fall ill or get injured due to a disaster, go to a medical institution before it gets worse.

*Guide is made based on information from July 2019
*Information may change, we recommend checking the current information. Please note that we accept no liability for any damages caused by the content posted.
*This information is from the time of this article's publication.
*Prices and options mentioned are subject to change.
*Unless stated otherwise, all prices include tax.