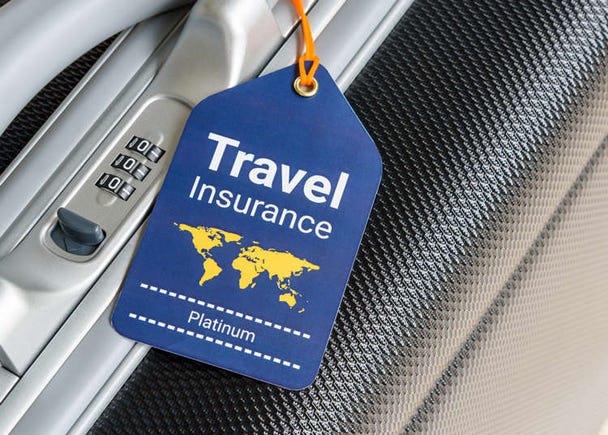 The number of international tourists visiting Japan is increasing annually. According to the Japan National Tourism Organization, the number of overseas travelers was about 8.6 million in 2010, exceeded 30 million in 2018, and is expected to see continued increase leading up the 2020 Tokyo Olympics.

The Japan Tourism Agency recommends foreign tourists purchase "Overseas Travel Insurance" in preparation for unexpected injuries or illnesses while visiting Japan. This introduction to overseas travel insurance for foreign visitors to Japan will provide useful information to reduce the chances of your tip being ruined sudden trouble.
1. Should I get overseas travel insurance? Why?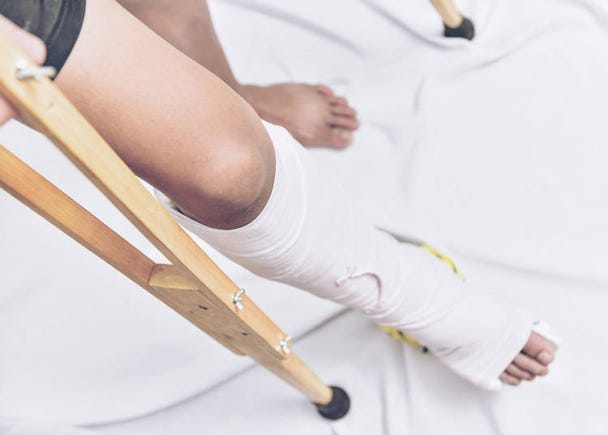 ・1 in 20 people will be sick or injured while traveling to Japan
According to the Japan Tourism Agency's (JTA) "Actual Survey on Medical Care of Foreign Travelers Visiting Japan," 1 out of 20 people (5%) experienced illness or injury during while traveling in Japan. About 30% of those affected felt they needed to go to a medical facility.

Even if you aren't experiencing more obvious symptoms, it's not uncommon to feel unwell while traveling due to climate differences and fatigue. Japan also experiences many natural disasters, and in the event of a major disaster, travelers will, of course, be affected. Here are some other factors to consider when dealing with illness or injury:

・ Medical attention can be expensive
As non-residents of Japan, tourists must pay the full cost of treatment at a Japanese medical institution, which can be expensive.

Reportedly, treatment for heat stroke, which is common during the Summer Olympics, can cost hundreds of thousands of yen, while treating broken bones can cost several million.

Overseas travel insurance can compensate for these costs. If you have coverage, you can be reimbursed for treatment costs and drug charges, and, depending on the product, you may not even need to pay cash.

・ Problems dealing with illness and injury to foreigners
When travelers get sick or injured, they often rely on hotels or travel agencies for assistance. According to the JTA survey, about half of the travel agencies and accommodations reported that foreign tourists had been sick or injured during their stay.

Some of the most common issues facing travel agencies and lodging facilities are "I don't know which medical facility can accommodate foreigners" and "I don't have sufficient communicative or interpretation abilities to handle the situation."

Overseas travel insurance can also address these issues. By providing information on medical facilities that accept foreigners and offering interpreting services, care can be given more smoothly.

・ Be prepared for emergencies with travel insurance
About 30% of overseas tourists visiting Japan do not have insurance that covers medical expenses. Being unable to communicate in a country you are not used to can add to your stress and compound the emergency itself. Travel insurance will help you get medical care, and depending on the service, you can get interpretation services, and support in returning home, if needed.

With overseas travel insurance as a precaution, you can fully enjoy the comfort of safe traveling.
2. Overseas travel insurance for foreign visitors to Japan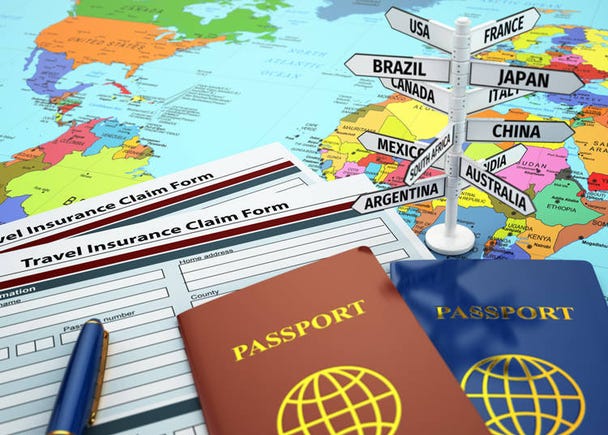 Overseas travel insurance for foreign visitors to Japan compensates for the expenses incurred when a foreign tourist ill or injured in Japan.

Generally, travel insurance is purchased in one's home country before travelling. Since it is often connected to their home country's insurance system, complications may arise when attempting to use it in Japanese medical institutions due to different settlement methods, etc. Fortunately, Japanese insurance companies offer alternatives.

Insurance policies for individual travelers or for hotels and travel agencies are available. Here are some of the insurance products available for individual travelers:

・ Overseas travel insurance for individuals offered by the Japan Tourism Agency
Two types of overseas travel insurance offered by the JTA are "Tokio Marine & Nichido's overseas travel insurance for foreign visitors to Japan" and "Sompo Japan Nipponkoa's travel insurance for Japan."

Both policies, can be purchased after arriving in Japan. By contacting the call center, you will be directed to an appropriate medical facility, and if you visit one of their partner medical institutions, the insurance company will pay the medical institution directly and you will receive cashless medical care.

You can rest assured that communication with the doctor and translation, an issue in many medical settings, can be handled over the phone. On-site interpreters, can also be arranged and compensation for the expense will be covered.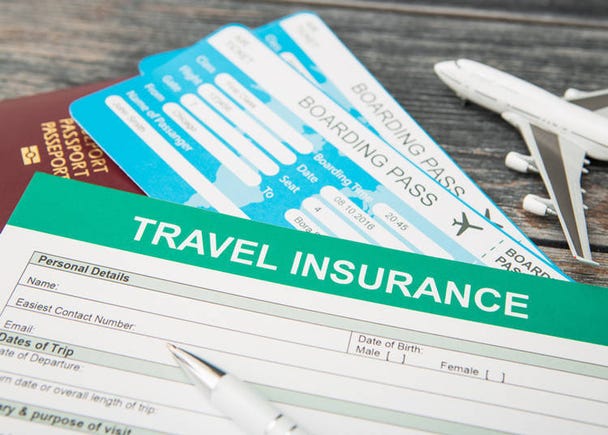 ・ Check policy information
Overseas travel insurance for foreign visitors to Japan is for those who have a short stay of 30 days or less. If you plan to stay for more than 31 days, you purchase this type of policy. People with chronic illnesses or who plan to participate dangerous sports or activities (hang gliding, skydiving, mountain climbing, using power tools, etc.) are also unable to receive coverage.

・ Online registration - within 30 days of your trip
In the case of Tokio Marine & Nichido, you can apply online any time from 30 days before entry into Japan to the 4th day after entry. For Sompo Japan Nipponkoa application must take place within 30 days after entry, but not before.

Premiums vary, but for Tokio Marine & Nichido, enrollment periods and their corresponding premiums can range from 1 to 31 days of coverage. For Sompo Japan Nipponkoa policies and premiums are offered in 10-day packages. Both policies may be paid for by credit card only.

・ Different from credit card travel insurance
Some credit cards offer insurance that covers medical expenses due to injury or illness when travelling abroad. Medical expenses may be covered, but there is no interpretation support or introduction to appropriate medical institutions. Additionally, travel insurance attached to credit cards often needs to be reimbursed immediately, so you may have problems if you have insufficient funds. Overseas travel insurance for foreign visitors to Japan is safer because it includes an interpretation service and cashless treatment.

* Depending on the region, it may not be possible to arrange a medical institution that can offer treatment without cash.
* Some expenses such as drug fees may not be cashless.

・ Are lost or damaged items or souvenirs covered?
Some common overseas travel insurance cover the loss of carry-on items and damage to items purchased locally. Overseas travel insurance for foreign visitors to Japan does not cover these because it is mainly for medical expenses.

However, depending on the product, you may receive a service that will assist you if you lose your passport or credit card.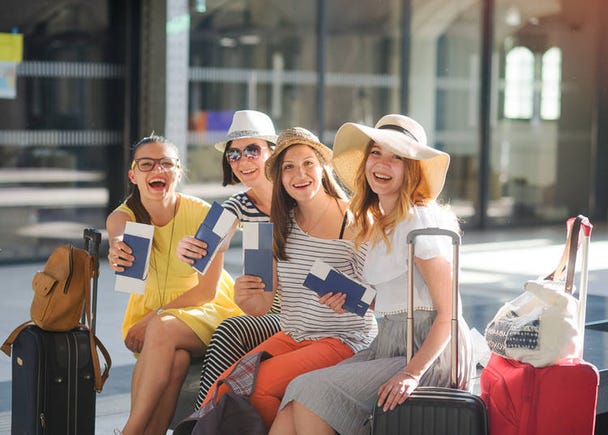 Overseas travel insurance for foreign visitors to Japan covers the cost of treatment during overseas travel. A key feature is that it can be purchased even after entering Japan. Conditions and compensation details will vary depending on the policy, so make sure to check carefully before joining. Also, it is best to decide which policy you want before leaving your country, and then simply subscribe upon entering Japan.

* Created based on information as of July 2019
* Information is subject to change. We recommend that you check it in advance. Please note that we will not be able to compensate for damages caused by the content posted.
*This information is from the time of this article's publication.
*Prices and options mentioned are subject to change.
*Unless stated otherwise, all prices include tax.