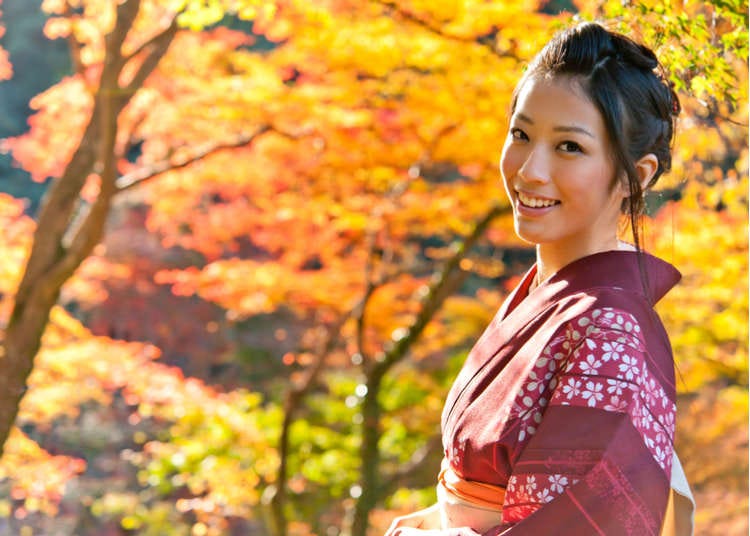 Autumn is one of the best seasons to visit Tokyo! The city is dyed in hues of red, orange and yellow. The humidity and heat of the summer give way to more temperate weather where strolling the streets through the day no longer leaves you feeling like you've just hit the gym.

It's the season when rice is harvested, mackerel swim south and a myriad of celebrations through the country leave locals and anyone who visits in a perpetual sense of festivity.
1. The weather is perfect!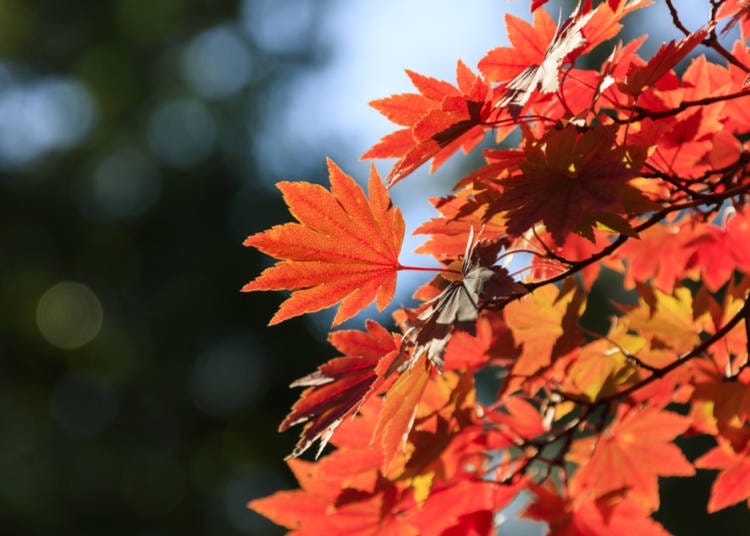 Around mid-September, what seemed like constantly rising summer temperatures finally start to drop and settle comfortably in the low 20s (Celsius). Unlike many places in the west where the arrival of autumn immediately means long coats, gloves, and thick jackets, in Japan, autumn starts off as sweater weather and stays relatively warm until about mid-November.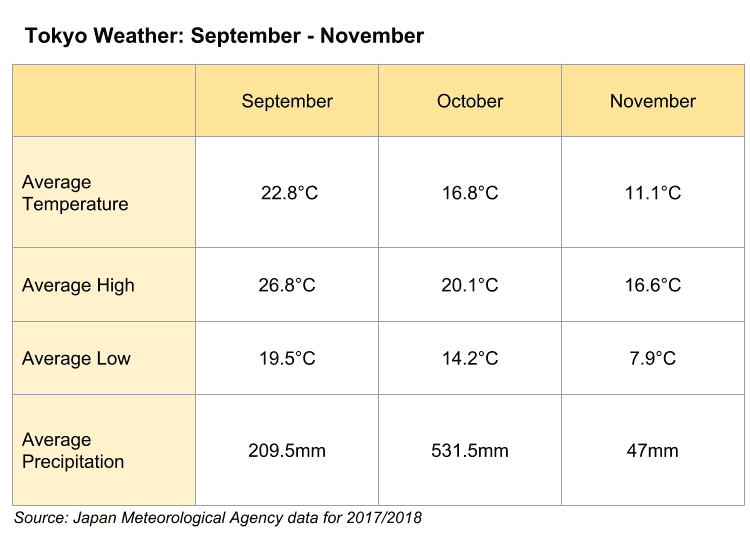 For a city like Tokyo, which is filled with unique and many times starkly different neighborhoods, it's the perfect weather to explore the city on foot, to skim through the browning pages of books at Jimbocho - the used books district, buy some quirky fall clothing from Harajuku or simply enjoy the season's colors at Shinjuku Gyoen park.
2. The food is equally marvelous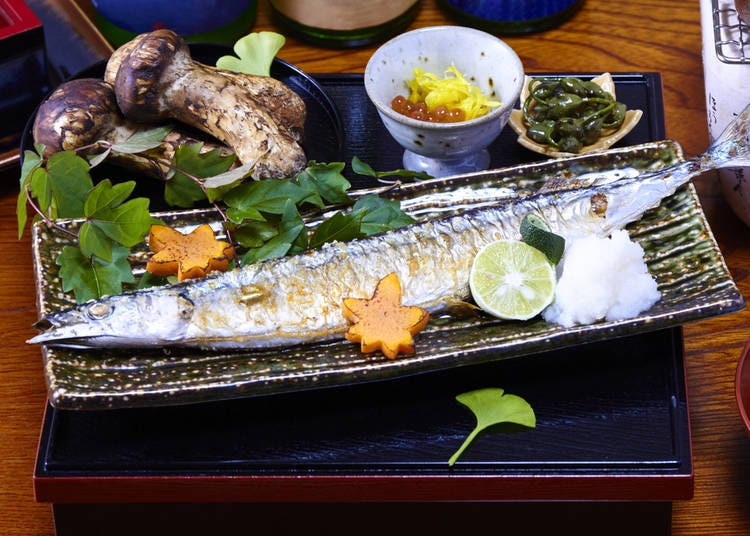 Autumn is a season of feasting; new harvests bring an array of new flavors to the markets, tables, and streets of Japan. These seasonal specialties range from the warm baked sweet potatoes that are sold on the streets to the earthy Matsutake mushrooms, a beloved aromatic fungus that at minimum sell for 20,000 yen a kilogram.

Sanma (Mackerel Pike fish) is another autumnal specialty; the literal translation of Samna is Autumn swordfish. Early September in Tokyo Autumn is welcomed with a festival of grilled Samna in Meguro. This affordable fish most is commonly eaten grilled with some grated radish and lemon.

Soon after, in October, mikan (mandarin oranges) come into season. Japan has always held high standards for the quality of its fruit, and these juicy citrus fruits are plump and ready to be eaten in the warm autumn weather. If eating a few doesn't satisfy you, a short trip to the coastal area of Shizuoka will take you to the source for a fun day of mikan picking.

Themed treats come out in all cafés and restaurants, highlighting all that is good about autumn, from sweet potato lattes to mikan desserts.
3. Autumn foliage is fantastic!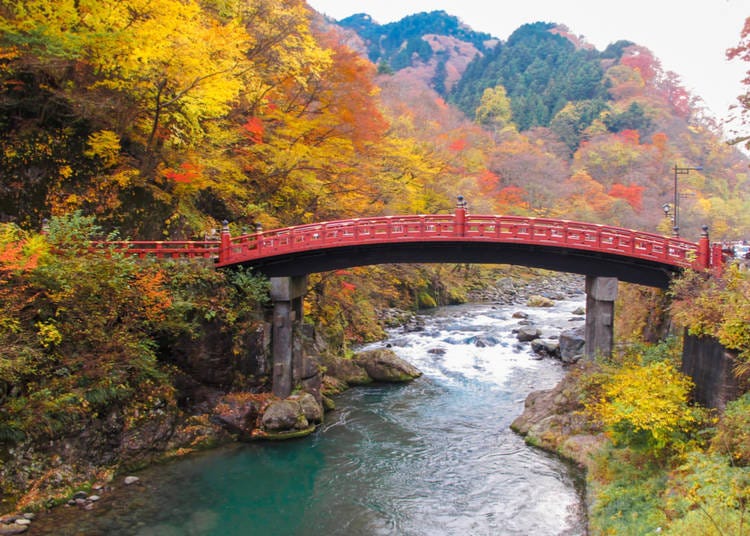 Probably the one thing most associated with this season is the changing colors of the momiji maple leaves. These small maple leaves officiate the start of autumn by slowly coloring the country shades of red, orange and yellow.

Despite Tokyo's concrete jungle feel in places, the city has more than its fair share of foliage. Here are 5 spots in Tokyo where you can see the autumn colors:
• Yoyogi park – One of the largest parks in the city located next to Meiji Jingu shrine. Its large grounds are filled with different types of trees all changing color in their own spectacular way and has become a popular picnic spot for locals and tourists alike.
• Mt.Takao – is a perfect getaway for some fresh air, and a trek up to the top will give you a magnificent overhead view of the colored canopy.
• Rikugien garden – A stunning Japanese garden maintained from the Edo period with maple trees line around the central pond, giving you one of the best views of a traditional Japanese landscape garden.
• Inokashira Park – For tourists who plan to visit the Ghibli Museum, Inokashira park is perfect to see the autumn foliage. The museum itself is located in the park, along with a zoo and a large pond you can ride boats around, giving a relaxing view of the crimson canopy from the water.
• Icho Namiki – Also called ginko avenue is in Meiji Jingu Gaien Park. Lined on both sides of the street the trees turn a brilliant shade of golden yellow in Autumn. There are public benches and cafés with terrace seating nearby that offer a wonderful view of the street.
4. Autumn's aromas are exquisite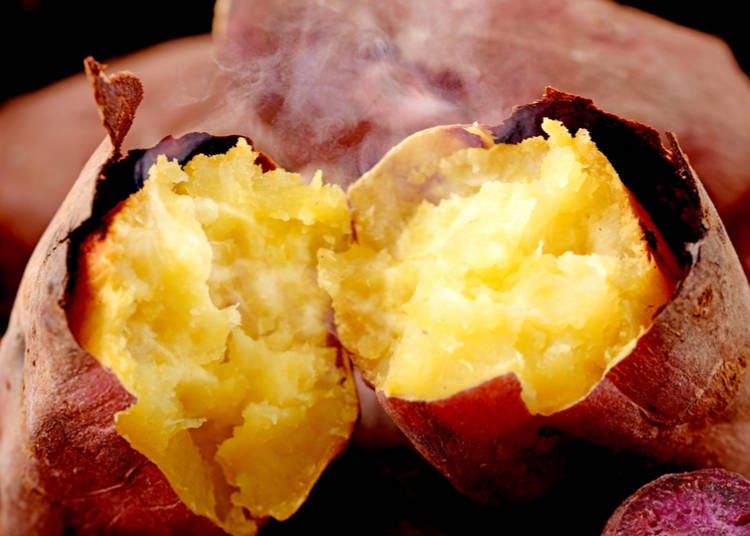 As with all seasons, autumn has its own smell and in Tokyo it's the smell of 'yaki imo' or roasted sweet potato. Sold from back of trucks parked on what seems like every street corner, its sweet scent carries in the light autumn breeze. Once you get out of the city, autumn treks always have a nice earthy smell.
5. It's the perfect season to enjoy views of Mt. Fuji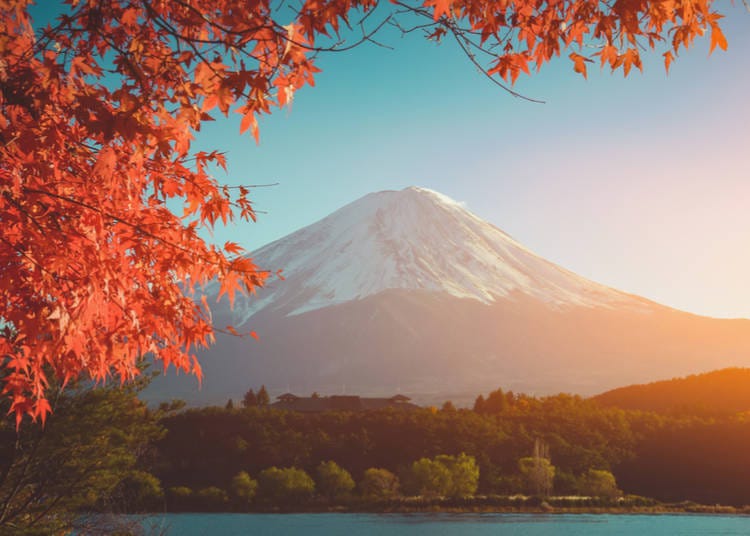 In October, the weather becomes cooler, increasing atmospheric visibility and making Mt. Fuji, Japan's tallest peak, more visible. A symbol of the country itself, the snowcapped volcano is a sight worth seeing. If you can't make a day trip out to the Lake Kawaguchiko area or Hakone to see it, there is a good chance you will be able to see the peak on an early autumn morning from a highrise in Tokyo.
6. Autumn events are so much fun!
Japan is a country of festivals, and the transition from one season to the next is always celebrated. In summer, it's a beautiful display of fireworks, spring is hanami which is cherry blossom viewing, winter has the city sparkling with illumination events, and in Autumn processions carrying mikoshi, a divine palanquin that is believed to be a vehicle of transport of a deity from one shrine to another in Shintoism.

The Shuki Taisai Grand Autumn Festival in Nikko on October 16th and 17th features a procession of 1000 samurai warriors. These men dressed as soldiers from the Edo period in Japan's history march each year to commemorate the funeral procession for the first Tokugawa Shogun Ieyasu Tokugawa. There are traditional Japanese horseback archery demonstrations on the first day, followed by a parade with a Mikoshi being carried from Futarasan-jinja to Otabisho.

From mid-November to early December, Rikugien Garden features an after-dark autumnal illumination. Lights are strategically set up to create a spectacular nighttime viewing of the foliage. The garden stays open until 9pm during this festival and has food stalls set up around the main path.

An autumn festival popular around the world and brought to Japan by the west is Halloween. It may not be traditionally Japanese, but it has recently become a big part of the culture in Tokyo. Halloween-themed treats and decoration make their first appearances in mid-September, and most weekends in October have a Halloween-themed party going on somewhere. Halloween in Tokyo centers around dressing up and walking down either the streets of Kawasaki or Shibuya on Halloween weekend, which is nothing short of a fashion show. It's an array of classic costumes, homemade mishaps, homemade artistic wonders, pop culture references, and a few that are impossible to decipher.
7. Autumn is a gorgeous season for flowers!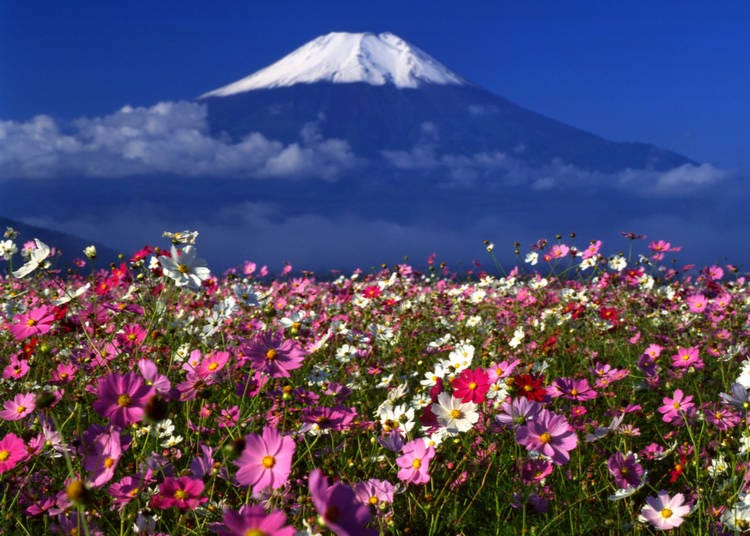 Cosmos flowers start blooming in mid-September and can be seen in Showa Kinen Park, turning the fields into a sea of white and pink up until mid-November.

Chrysanthemums bloom in November and are an integral part of Japanese culture. Used frequently in design patterns, they feature as the imperial family seal and are the national flower of Japan. As they come into bloom, Tokyo hosts various exhibitions and events centered around this flower.

Spider lilies are another autumnal wonder; sticking to the classic theme of autumn red, you can see millions of these crimson beauties in the Kinchakuda fields in Hidaka, Saitama.

Roses can also be seen around October, and one of the most fun ways to see them is to hop on to the Toden Arakawa Line, a city tram nicknamed the Sakura tram after the cherry trees and rose bushes were planted around its route.
8. Great weather makes for great times at theme parks!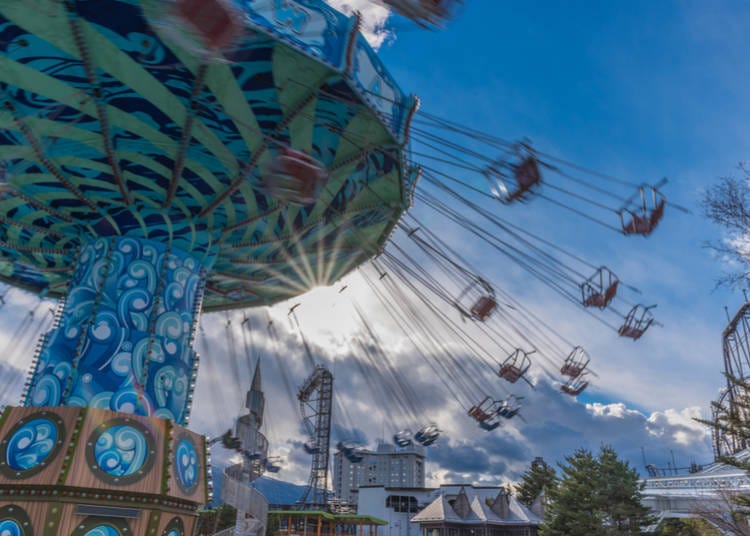 Theme parks make for a day full of excitement, adrenaline rushes, laughter but can be exhausting, especially when ques run longer than the rides themselves and summer heat saps away your energy. Autumn temperatures make perfect theme park weather, and since schools reopen around mid-September, Tokyo Dome, Fuji-Q Highland, Tokyo Disneyland, and DisneySea all become great options for day trips.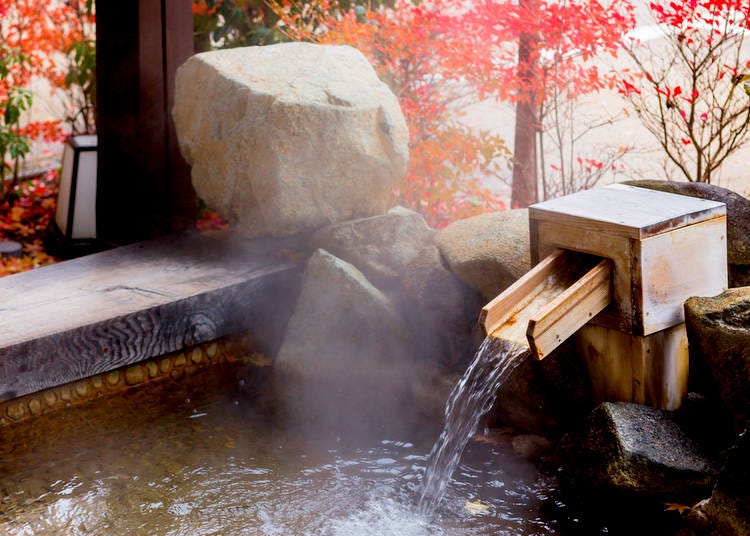 Soaking in hot springs is always a relaxing experience; the therapeutic waters wash away daily stress. The cool outdoor temperatures and scenic views of autumn are ideal conditions for a soak. Tokyo is surrounded by hot spring towns, including Hakone, Atami, and Kawaguchiko, all packed with traditional Japanese Ryokan inns that offer hot-spring baths both private and public. The combination of relaxing in the water, eating delicious autumn-themed meals and sleeping on soft fluffy futons makes a ryokan visit in autumn equivalent to a spa day.
Japanese love spending their vacation traveling around their own country, and during long public and school holidays, most attractions are filled with local crowds. Notoriously patient people, they will queue for hours to eat a meal, see a show or visit a museum. Visiting anywhere during a public holiday or summer vacation can be a nightmare navigating through crowds, booked out hotels, and unavailable tickets. However, the lack of long public holidays in the autumn months resulting in fewer crowds and making it a great time to visit.
Don't miss out - Indulge in autumn in Tokyo!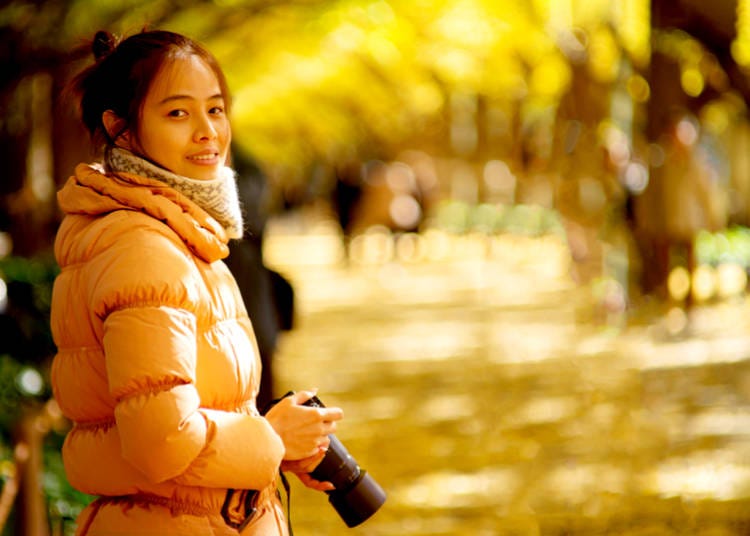 Japan's autumn foliage is a treat for all your senses. The sights, smells, delicious cuisine, and abundance of festivals. It caters to all types of travelers, from active hikers, photographers, and foodies alike, and with its great weather, it becomes one of the best times to visit Japan!
*This information is from the time of this article's publication.
*Prices and options mentioned are subject to change.
*Unless stated otherwise, all prices include tax.