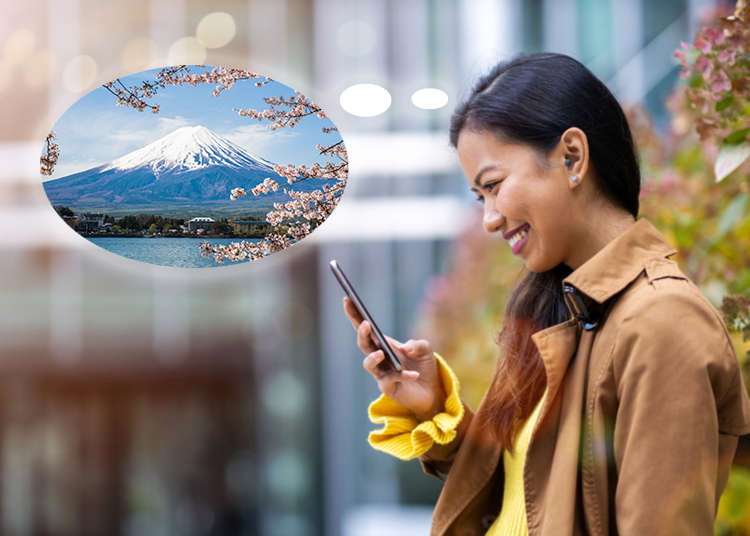 Japan is an amazing country to visit with many attractions for everyone. Whether you like long walks by beautiful landscapes, culture-rich locations, clubs, museums, unique attractions, or historical sights, Japan has something to offer.

Sometimes it's hard to decide where to go in your limited time. All of us tend to look things up on the Internet to find what might be best for us, but we rarely know if what we read and what we are going to experience is going to match. Furthermore, especially if it's the first time for you to visit Japan, wouldn't it be more comfortable and more of a sure shot to know what others who have been in your shoes recommend?

To get an insider's perspective we spoke with several attendees at this year's Philippine Festival in Tokyo to hear which places in Tokyo and around Japan are a must-see for visitors – especially those from the Philippines!
1. The Mount Fuji area (but don't forget Shibuya too!)
One of the first folks we interviewed, Cristy R., loves being in Japan and has adapted very quickly to life here. She's been here for 1 year and a half and she works in a bakery. "I recommend going to Fuji San (Mount Fuji) to climb. I like climbing."
Mount Fuji is one of the most sought after destinations for anyone visiting the Kanto area in Japan. It's an amazing experience and a very popular one at that. For this reason, and also because it's an actual climb, not just a walk in the park, it will require some preparation ahead of time. What's more, Mount Fuji climbing season is limited only to some months in summer, as in other seasons, the weather conditions at high altitudes, make the climb too dangerous, even for expert hikers.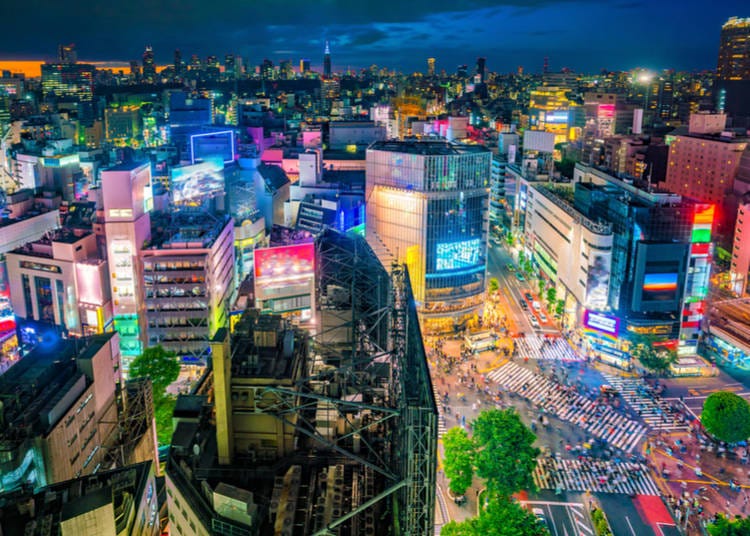 Cristy also recommended: "Around Shibuya because everything is there. Ginza Also! But it's really expensive!"

Shibuya and Ginza are two of the most famous areas of Tokyo. If you ever watched a video, documentary, or even the news about Tokyo, chances are that you caught a glimpse of Shibuya and its famous crossing, filled with people and lit up by hundreds of neon lights and storefronts. You will find there shopping, restaurants, game centers, bars, and a host of different attractions and unique stores to keep you occupied for hours and even days at the time.

If you're more of a night person, Shibuya can be especially fun in the evening, and even more so on weekends. Thousands of people every night gather in the area to hang out, go dancing in one of the many clubs, or spend a night out in bars and izakaya, and in all kinds of restaurants. You'll also see that while Tokyo is generally a very foreigner-friendly city, Shibuya is even more so, with people from all over the world, visitors and residents alike choosing this famous area as their preferred hang out spot.

Ginza is certainly an amazing choice for those among us who love shopping. All the major clothing, accessories, and car brands have stores on this long and large strip. Like Cristy mentioned, though, prices in this shopping area can be very high and you might find yourself spending a lot more than you expected if you don't pay attention. There's so much that you will want to buy and so many interesting stores back to back, that it will be very hard to budget.
2. Visiting with family? Tokyo Disneyland!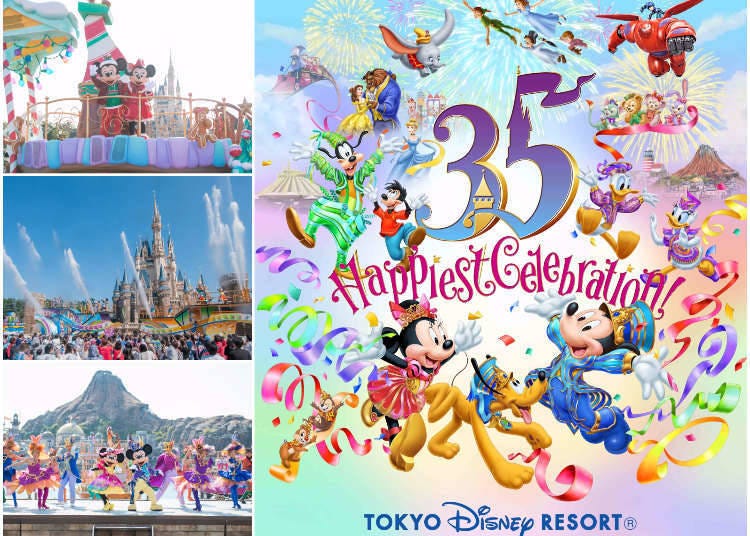 Maureen A. has been living in Edogawa, Japan for two years and has some good tips for those of you who are travelling with family and especially children. "My number one recommendation is [Tokyo] Disneyland because it's famous, right? And it's fun for the family."

Maureen is certainly right when she says that Tokyo Disneyland is famous. In fact, it's one of the most visited places in and around Tokyo. People of all ages absolutely love going there. Children, though, will feel like in a fairyland with many attractions, food, hotels, resorts, and, of course, hundreds of Disney characters and sets. Make sure to do your research early, though. This place is as popular as it is fun and sometimes, finding tickets to get in can take a long time.

Maureen also recommended visiting Universal Studios Japan (USJ) if you travel to the Kansai area (Osaka, in particular). USJ is another theme park that is sure to leave people of all ages in awe, giving you the opportunity to immerse yourself in the world of your favorite characters.

Harry Potter, Jurassic Park, Spider Man, Elmo, Jaws, Snoopy, and so many others have their home in USJ. Once again, make sure to book ahead of time to avoid surprises end (extremely) long lines.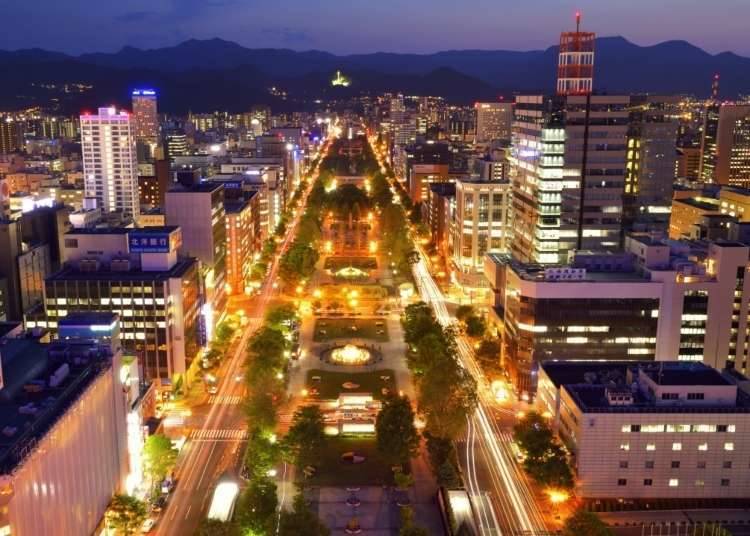 Another good recommendation coming from Maureen was Hokkaido.

If you're travelling from the Philippines to Japan for the first time, chances are you'll spend most of your time in Tokyo (and/or Kyoto), but if you're instead planning a longer trip that will allow you to visit more parts of Japan, Hokkaido should definitely be one of your destinations. Hokkaido sports a beautiful country, lots of entertainment, and ski resorts. The region is particularly famous also for its food. Should you visit there, make sure you go to its main city of Sapporo.

And if you're wondering what you could do there, take a look at the following link!
3. Seek something different – head west of Tokyo!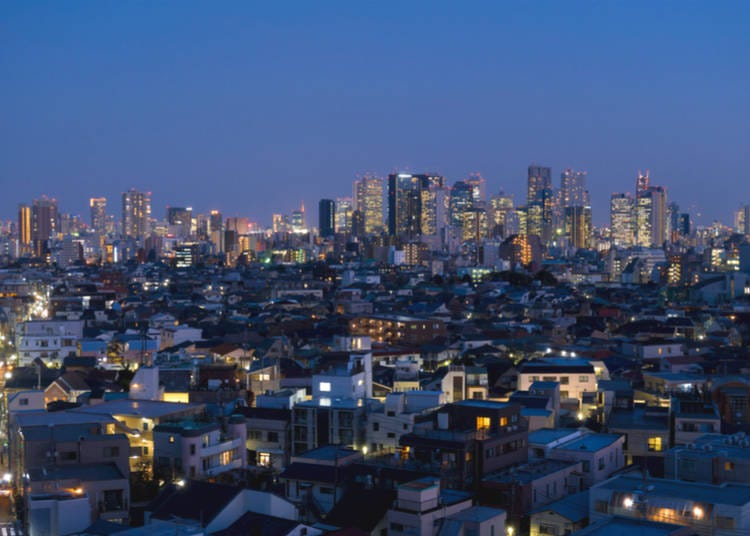 Shinjuku's skyscraper district seems radically different when viewed from the Nakano area
Iann H. has lived in Japan only for two years. During his time here, working for the Philippine Embassy, in the Labor division, he has gained an amazing insight about Japanese social life, culture, food, and of course entertainment, especially in the city of Tokyo.

When asked about places to visit for people traveling from the Philippines he said: "I guess Shibuya? Well... Mainly because it's the most famous tourist spot in Tokyo. I would also suggest maybe trying to visit the local scene, you know? I would say maybe Koenji or Nakano. Somewhere pretty local, to experience the old Japanese culture... The very traditional culture."

Shibuya is bound to be mentioned many times by whomever would recommend a spot for tourists (especially first time to Japan ones) who are travelling to Tokyo. This area, though, while wildly popular, shouldn't distract you from many other district of the massive city of Tokyo.

In particular, like Iann has mentioned, you will surely like the districts of Nakano and Koenji.

Koenji is considered by many magazines to be one of the coolest neighborhoods in Tokyo. Here you can find an amazing underground music scene, a host of hip bars and restaurants and overall a vibe that is not too common to experience in the most famous Tokyo tourist spots. If you're visiting during the month of August you can also participate to the premier Tokyo Awa Odori: a lively and fun dancing festival that you'll be happy you haven't missed.

Nakano, like Koenji is another gem hidden in the largest metropolis in the world. While very underrated and barely visited by tourists, Nakano exudes the true spirit of Tokyo and Japan.

Its convenient location really makes it one of the must-visit spots. Nakano is only one train stop away from Shinjuku, another extremely popular tourist spot in the city. Yet, while very close to this bustling and thrilling area, Nakano is a quiet and beautiful oasis with a number of family run stores where to find traditional products and amazing food at cheap prices. Shrines and temples are a common sight in the beautiful streets of the district, and you will surely stumble upon more than just a few of them.

Like Iann mentioned, these areas will give you a glimpse of the 'true' Tokyo while not forcing you to commute far from the most touristic areas of the city.
4. Head off the beaten path to Hiyoshi - or stroll around Ueno!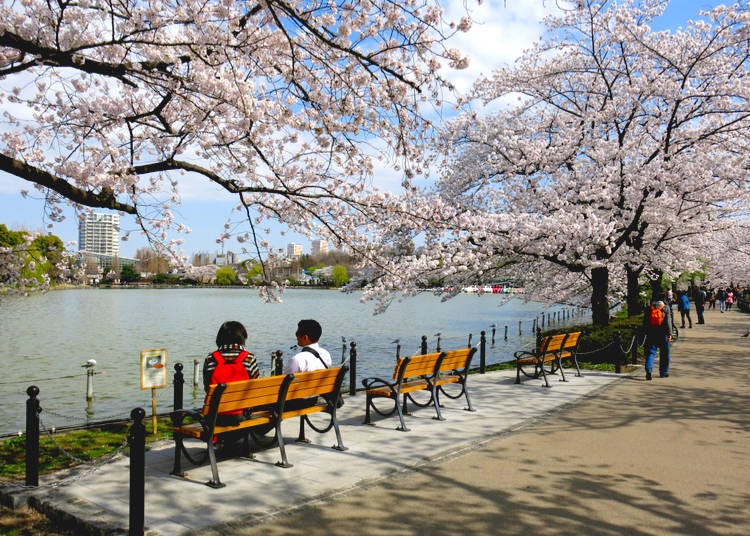 In spring, Ueno is also one of Tokyo's most famous spots for hanami - cherry blossom viewing
Gina H. works as a dancer and entertainer and has been in Japan for a very long time (24 years). She knows the city of Tokyo very well, and has experienced it through its many changes. She's definitely someone to listen to when she recommends something!

L: Where would you recommend people visiting Tokyo from the Philippines should go to have fun?

"What about Kamata? And a disco pub or a familiar restaurant!" Gina loves Yakiniku restaurants and she found many with great staff who can make the evening even more enjoyable.

"For fun and dancing, what about Hibiya? But it can be very expensive. Another good place for everyone is Ueno, not very expensive. Hiyoshi is another of my favorite spots to have fun because the people are fantastic and it's a very nice place!"

Gina definitely gave a lot of interesting ideas for those of you coming to Tokyo.

Kamata may not be one of the most famous areas in Tokyo now, but in the old days, up until WWII, this neighborhood had the same standing in the city that places like Shibuya and Shinjuku have nowadays.

At face value, the neighborhood might not appear as much, but if you scratch a little beneath the surface you'll find amazing restaurants (especially ramen), temples (such as the Ikegami Honmonji), many parlors where you can soak yourself into the so called "black water" for which the neighborhood is famous, and so much more!

Hibiya, the same area in which the Philippine Festival takes place every year, is an area next to the famous Ginza. Similarly to Ginza you will find many shopping areas, as well as bars and clubs. You can also enjoy a variety of dishes in the many restaurants, but, not unlike the neighboring area of Ginza, sometimes this district can be a little hard on the wallet.

If you prefer to manage your budget, why not follow Gina's advice and visit Ueno? This is both one of the most popular areas of Tokyo and one of the most affordable. Not only will you find a lot of entertainment, but also beautiful sights, like Ueno Park (especially when the cherry trees are in bloom), museums, the Hanazonoinari shrine, the Bentendo Temple by the Shinobazu Pond, and more. And all of this is in the midst of shopping areas and great restaurants.

Hiyoshi is another one of those areas that is not too well known to tourists, but it's a lot of fun (although it requires some exploration). But there's more to do! Mitsuike Park is another beautiful green area that becomes even more gorgeous in spring (it's known for being among the most 100 best cherry blossom viewing spots nationwide). Between a walk and some sightseeing, take a break at one of the many cafes and restaurants and enjoy Gina's favorite area to have fun!
Fun for families, couples, and solo travelers: you can find everything and anything in Japan.
When it comes to enjoying one's trip to Japan, the country and the city of Tokyo certainly live up to the expectations.

You will find whatever you are looking for, regardless of your age and interests, and if you follow these recommendations other Filipino people have for you, you certainly will know where to start. But don't be shy and explore! Ask around, get lost among the lights and the beauty of the city, make friends and enrich your experience.

Written by:
*This information is from the time of this article's publication.
*Prices and options mentioned are subject to change.
*Unless stated otherwise, all prices include tax.