There are many rumors about life in Japan and especially Tokyo. One of them is that the cost of living is ridiculously expensive. Especially the rent is said to eat up a large chunk of your monthly paycheck.

As scary as this may sound, there are plenty of ways to look for a reasonable apartment! We'll tell you all about the tips and tricks to find a cheap yet nice place to stay in Tokyo, including the most popular areas and stations to live at. From the suburbs to the city center, follow us on a rent price tour through Tokyo!
Tokyo's Nicest Neighborhoods to Live In
"What's the best neighborhood or station to live near?" is a major topic whenever people talk about apartments in Tokyo. According to a ranking from 2018, Yokohama conquered the first place, surpassing both Kichijōji, last year's number one, and Ebisu, last year's number two. Some parts of the survey methods have changed, and certain aspects are simply difficult to compare. But the Top 3 of Tokyo's most popular neighborhoods (and their stations) stays pretty much the same every year.
Tokyo's Top Neighborhoods (Stations) to Live In – 2018 Ranking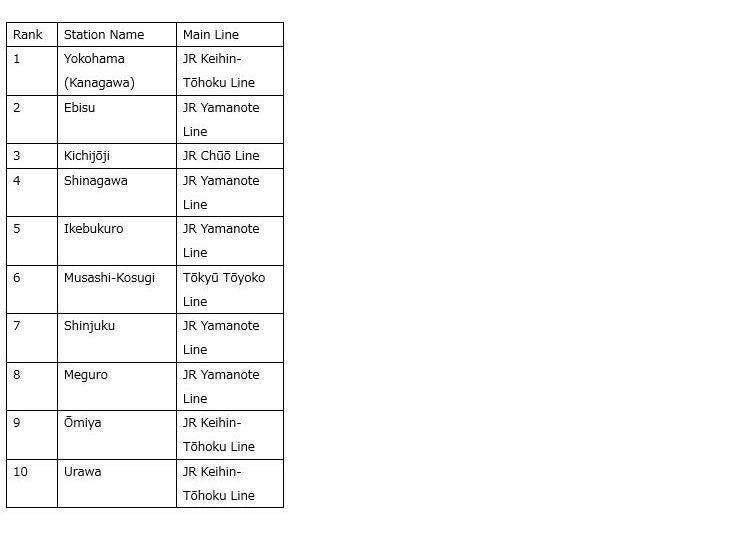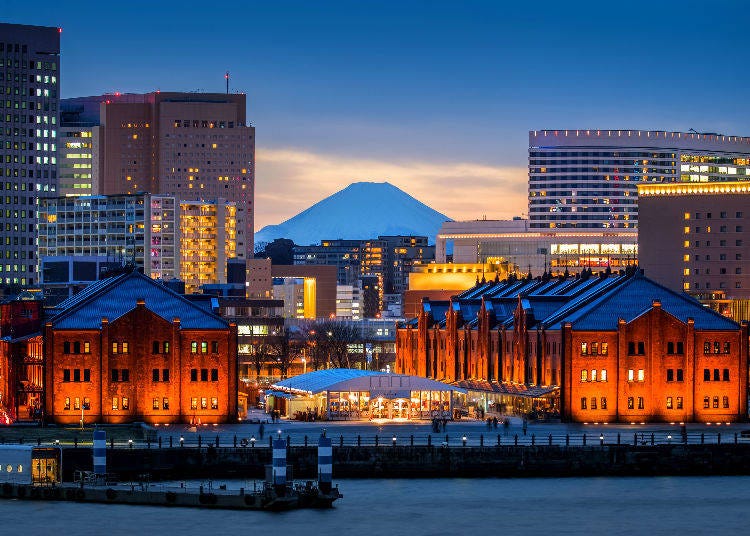 So, what got Yokohama on the first place of this ranking? Its popularity is due to its excellent access with several train lines, as well as its status as a place where you can buy pretty much anything! There are several JR lines in addition to subways and private railway companies, providing convenient access to the entire metropolitan area. Not only Kanagawa Prefecture is popular among Tokyoites, so is the neighboring Saitama Prefecture.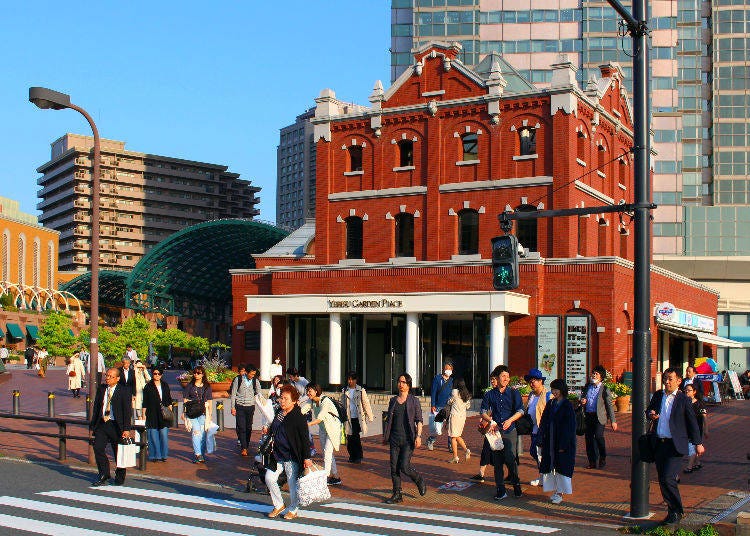 Second place takes Ebisu. The area especially draws in sophisticated fashionistas, gaining a reputation as elegant and fashionable. It's a real "playground for cosmopolitans."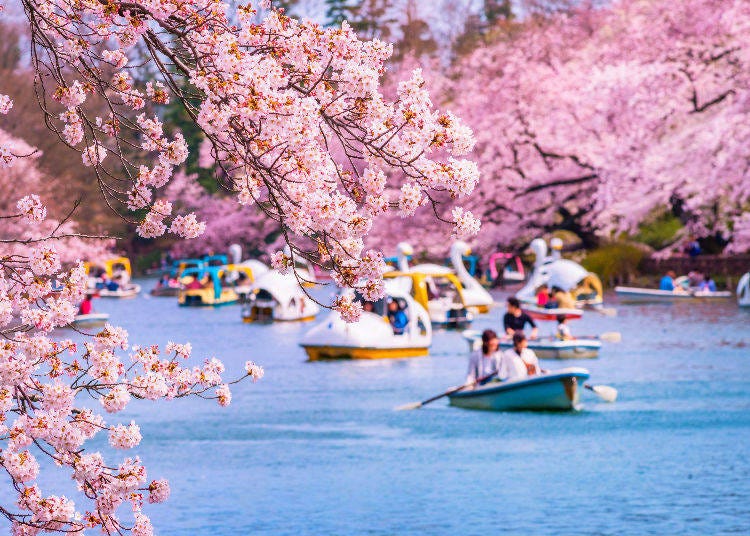 Kichijōji lands in the third place. It's a neighborhood that's always been as popular as it is great to live in. It boasts an extensive shopping district with all sorts of smaller and bigger shops, as well as a plethora of unique cafés, grocery shops, restaurants, and so on. Everyone loves Kichijōji – families, couples without children, and singles!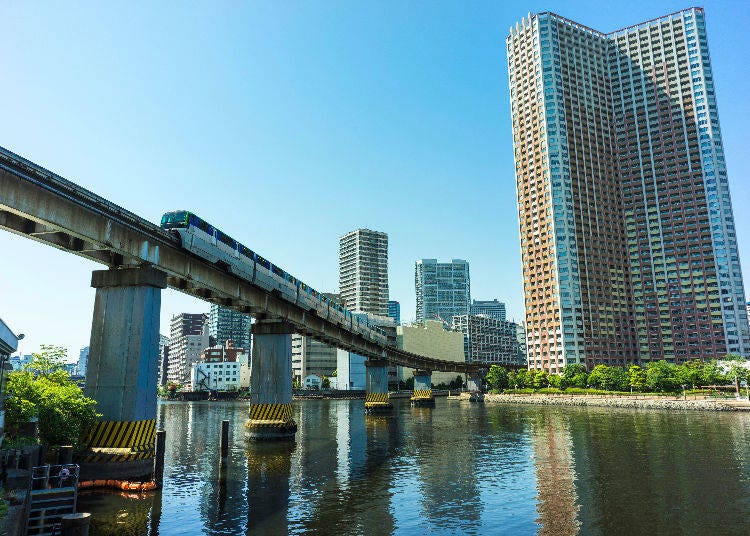 Shinagawa on fourth place managed to get into the top five for the second year in a row. Currently, it is undergoing redevelopment for the Olympic and Paralympic Games in 2020.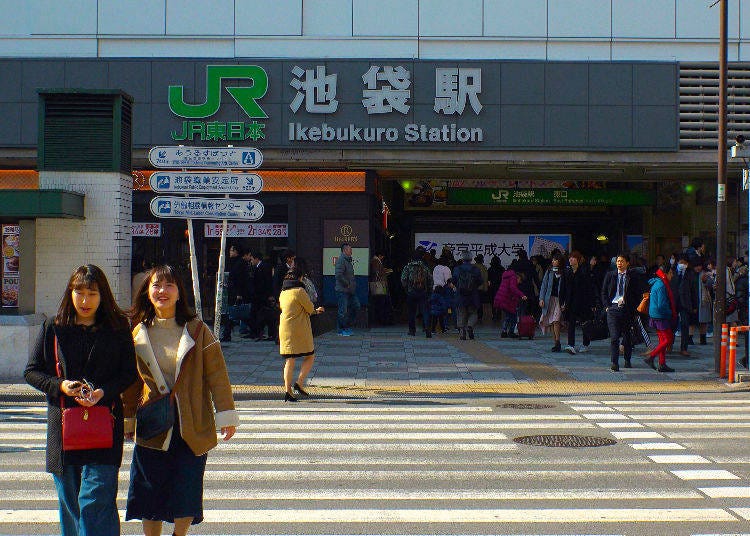 The fifth place takes Ikebukuro, an area with a big station that unites eight different lines. It's not only popular because of the convenient access, but also because it is a town full of shopping, entertainment, and gourmet opportunities. Nonetheless, the station's north side is often rumored to be a rather dangerous area, but the south side is calm, fun, and especially popular with women living by themselves.

The common theme of Tokyo's five most popular neighborhoods to live in is great access and other convenient aspects, such as shopping. Stylish spots, a calm atmosphere, or whether an area is nice for children are also important factors, but a surprising amount of people seem to choose their next apartment because they were featured on the popularity ranking!

Now, let's take a closer look at how high the rents are in and around Tokyo!
Living Alone in Tokyo Costs More Than 80,000 Yen?!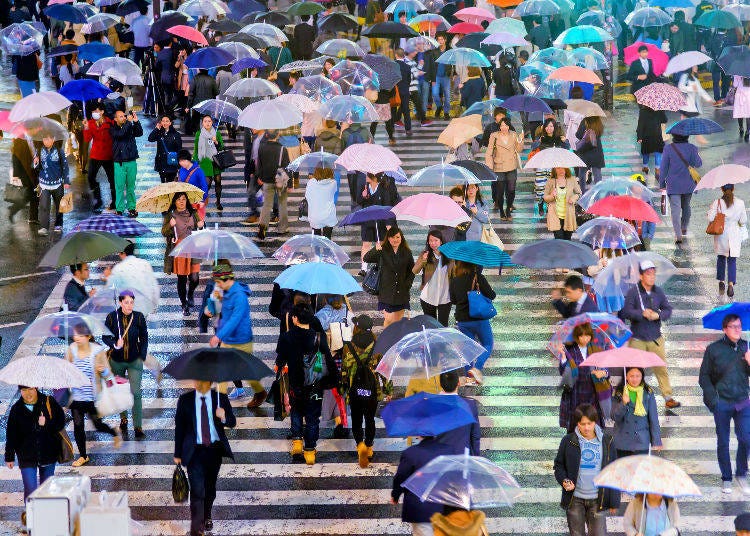 Tokyo is said to be the city with the highest rent in Japan. However, the metropolis has various different neighborhoods which all have their own characteristics. Rent tends to differ greatly, which is why it's important to know the average for each such area if you want to do apartment hunting efficiently.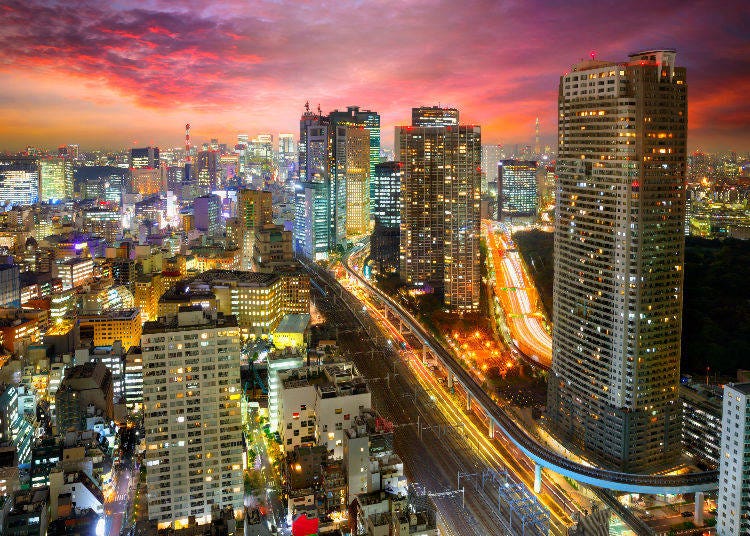 According to a publication from Mansion Market Lab (マンションくらし研究所), the rent for someone living by themselves (based on 1K/1DK 13-35㎡) in Tokyo's 23 wards is 80,000 yen (about US$730). Furthermore, the real estate company SUUMO tells us that, based on its standard rate for 1K/1DK apartments, the highest rents are between Tokyo Station and Shibuya Station. There, the average person pays 1.5 times as much as the general average, or 120,000 yen (about US$1,100). This includes Roppongi, Akasaka, Omotesando, and so on, as well as several office areas and commercial facilities.
Ebisu and Shinjuku, two of the top five of the best neighborhoods to live in, are also among the areas with the highest rents. Generally, it can be said that if a place is located inside the JR Yamanote Line, the rent is going to be high (based on 1K/1DK 13-35㎡).

For cheaper areas, simply look at the wards that are in the east, west, and north. If you're not focused on the city center, you'll find quite a nice selection of apartments for which average rent is less than the 80,000 yen stated above. Below is a list of those areas:
Northern Side of Tokyo's 23 Wards
Even inside the Yamanote Line, the rent is reasonably cheap in Tokyo's north.
・JR Saikyō Line: Itabashi Station, Jūjō Station
・Tōei Mita Line: Shin-Itabashi Station, Itabashikuyakushomae Station
・Tokyo Metro Namboku Line: Nishigahara Station, Ōji Station
・Tokyo Metro Hibiya Line: Minowa Station, Minami-Senju Station

West Side of Tokyo's 23 Wards
Tokyo's west side has nice access to both Shibuya and Shinjuku. The rent gets cheaper the further west you go and the popular Kichijōji is also in that area.
・Seibu Shinjuku Line: Araiyakushi-mae Station, Numabukuro Station
・Chūō Line: Nakano Station, Kōenji Station, Asagaya Station
・Keiō Line: Meidaimae Station, Shimo-takaido Station
・Odakyū Line: Umegaoka Station, Gōtokuji Station

East Side of Tokyo's 23 Wards
Tokyo's east doesn't only have excellent access to both Tokyo and Ueno Station, but also to Haneda and Narita Airport.
・Keisei Oshiage Line: Keisei Hikifune Station, Yahiro Station
・Chūō-Sōbu Line: Kameido Station, Hirai Station
・Toei Shinjuku Line: Nishi-ojima Station, Ojima Station
・Tokyo Metro Tōzai Line: Minami-Sunamachi Station, Nishi-Kasai Station
Tokyo's Secret Hot Spots: Little-Known but Great Stations!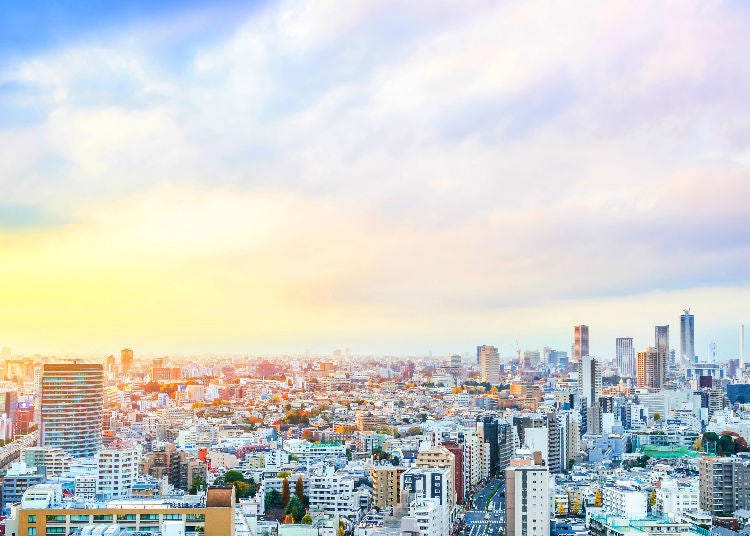 Everyone knows Tokyo's large stations, but what about smaller, secret hot spots that are just as popular? We have a ranking of those "secret stations" and Tokyo's north with its low rent is prominently represented. A lot of these stations take you to Tokyo's city center in 30 minutes to an hour, which makes for a wonderful balance between convenient access and a relaxing neighborhood to live in.
"Secret Stations" in the Kanto Area – 2018 Ranking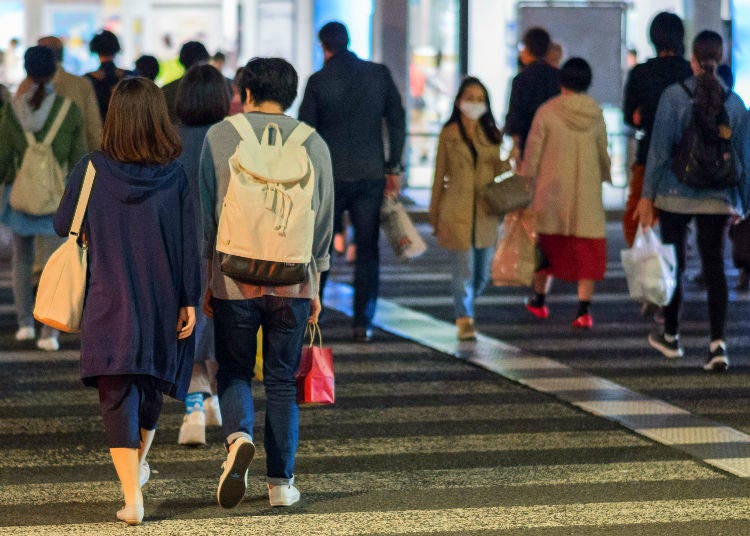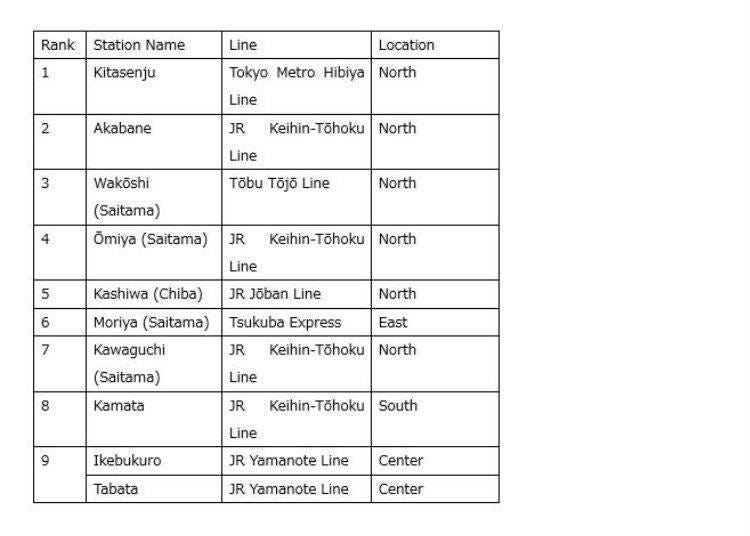 Kitasenju on the first place is a charming commuter town that unites five subway lines, thus offering excellent access to central Tokyo. A lot of families make it their home, with large fashion complexes such as Lumine and Marui right next to the station, but also atmospheric traditional shopping streets spanning the neighborhood. Rent is relatively cheap, adding to its charm.

Akabane takes second place. The station is also served by lines and getting to central Tokyo is quick and easy. Because there's a red-light district east of Akabane Station, a lot of people didn't deem the area safe. Recently, however, that image changed for the better as a result of major redevelopment of the area.

In third place is Wakōshi, a city right on the border between Tokyo's Itabashi ward and Saitama Prefecture. One of the biggest concerns about living in a suburb is the rush hour in the morning. In the case of Wakōshi, however, it is the terminal train station of both Tokyo Metro Yurakucho Line and Fukutoshin Line. That means that no matter how crowded a line may get, you're pretty much guaranteed a seat. Access to central Tokyo further improved dramatically in 2013, when the Tokyo Metro Fukutoshin Line and the Tokyu Toyoko Line started to be operated mutually.
Stylish, Safe, or Cheap? What's the Nicest Area to Live, by Category?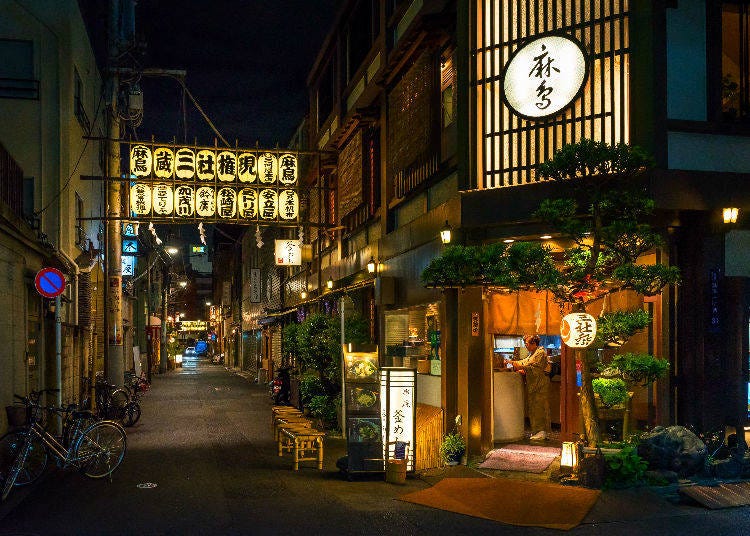 For some people, a cheap rent is the most important factor, while others are after convenient shopping opportunities or the safety of a neighborhood. Everyone has their own needs and desires when it comes to choosing the right place to live at.

Bunkyō Ward, for example, is known for its abundance of schools and outstanding safety, so it's a popular choice for families. These family-centric areas generally have reasonable rent prices and tend to have low crime rates. Bunkyō Ward also has a lot of outstanding educational and medical institutions, such as the University of Tokyo and its affiliated hospitals. Its reputation as an "academic city" further increases safety.
When it comes to this "peace of mind," the areas that rank high are all within the Yamanote Line and the rent thus higher than average.
Safe Neighborhoods Ranking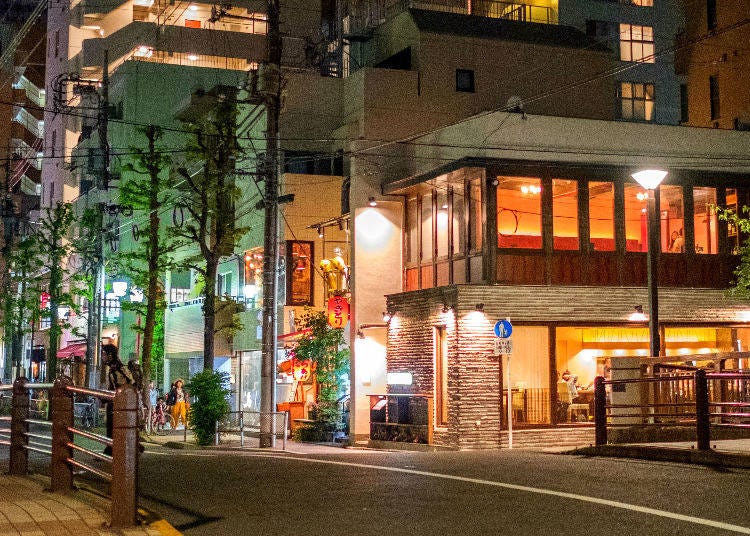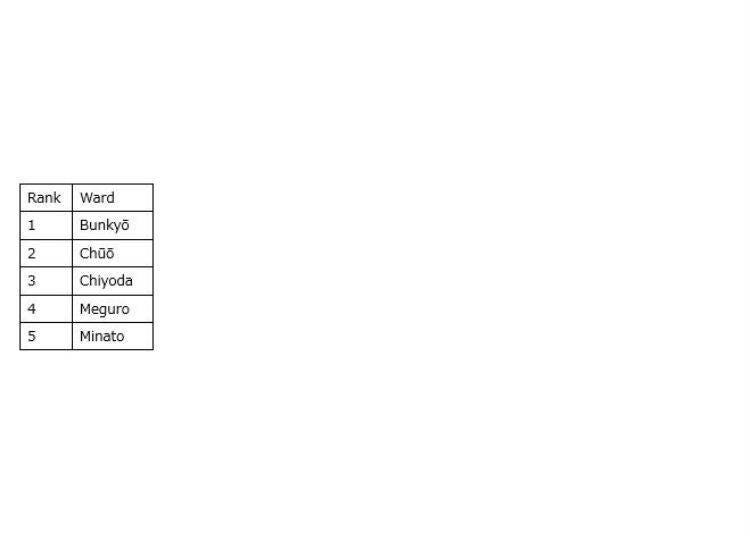 When it comes to prices, rent isn't the only thing that is important – so are the prices for commodities and necessities. Upscale supermarkets with a large selection of import products are great, but it's not where you'd want to buy your regular groceries. Neighborhoods that offer a lot of choice with large discount and retail stores or an abundance of greengrocers, for example, are best when it comes to low prices. Generally, grocery prices are low when the rent is low, and that's also where old-fashioned shopping streets are still alive and well.
According to information from the real estate agency Lifull Home's, the rent ranking for a 1K/1DK apartment in Tokyo's 23 wards is as follows: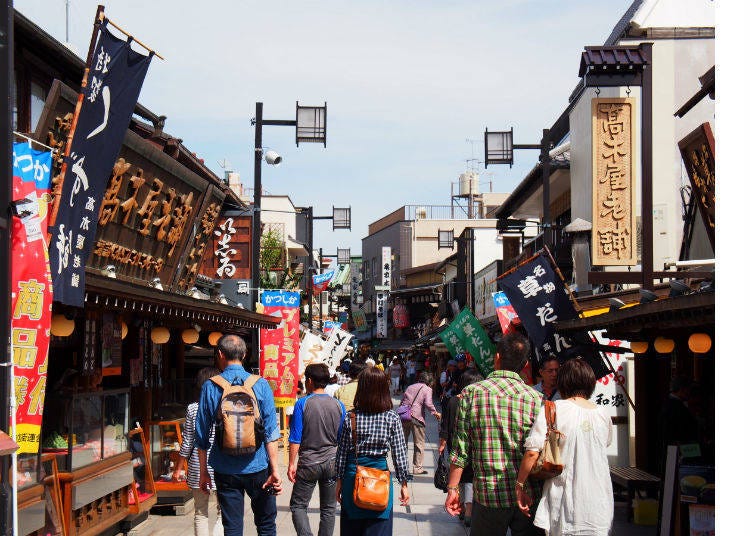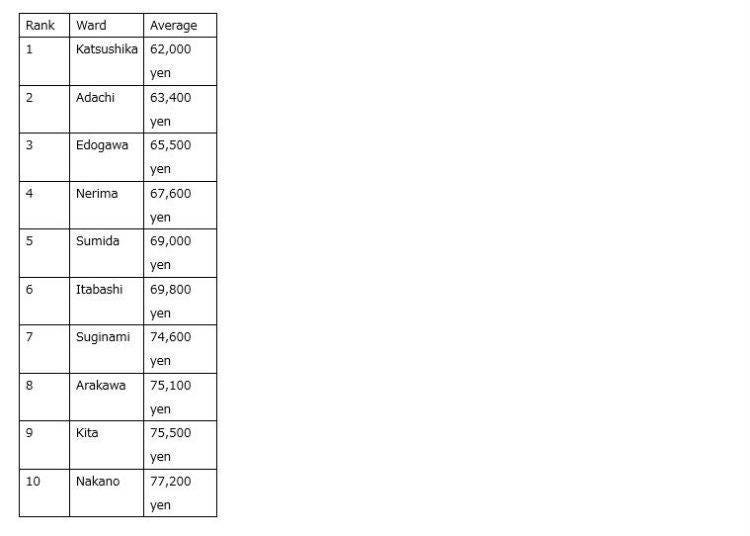 In first place, Katsushika is not only cheap when it comes to rent, but also in regard to commodities. The atmosphere of the area is one of Tokyo's old downtowns, local, charming, and warm. The Shibamata area is part of the ward, which is the setting of Otoko wa Tsurai yo ("It's tough being a man"), one of Japan's most popular movie series. Because of that, it draws in tourists from both Japan and abroad, while the rest of Katsushika is a pleasant residential area with plenty of supermarkets, drugstores, and so on.


Number two of the ranking is Adachi, a cheap area with great access to central Tokyo. This access has further improved since the redevelopment of Nishiarai Station, where Tōbu Isesaki Line/Skytree Line inter-runs with Tokyo Metro Hanzōmon Line, Hibiya Line, and the Den-en-toshi Line after Shibuya. That grants direct access to Asakusa Station, Ueno Station, Shibuya Station, Nakameguro Station, Ebisu Station, and so on. There was a time when Adachi was rumored to be not the safest neighborhood, but since then, various measures such as neighborhood patrols have done their best to create a nice and safe environment.

Edogawa is on the third place. It offers many nature spots such as Kasai Rinkai Park or Kasai Aquarium, making it a popular choice for families. It's right next to Chiba Prefecture and the JR Sobu Line, Tokyo Metro Tozai Line, Toei Shinjuku Line, and Keisei Main Line all pass through the area. Especially the Tozai Line is infamous for being ridiculously crowded during the morning rush hour, so that is something you will want to keep an eye on if you're looking for an apartment in the area.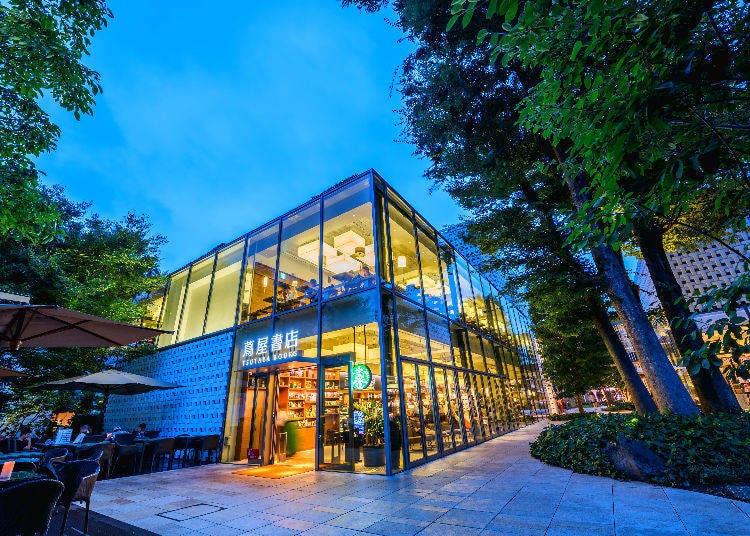 Young people especially value Shinjuku, Toshima, Shinagawa, Meguro, Chiyoda, Minato, and Ōta. Shinjuku, Shibuya, and Ikebukuro were all part of the popularity ranking of "places people want to live at" and are strongly popular despite their relatively high rent.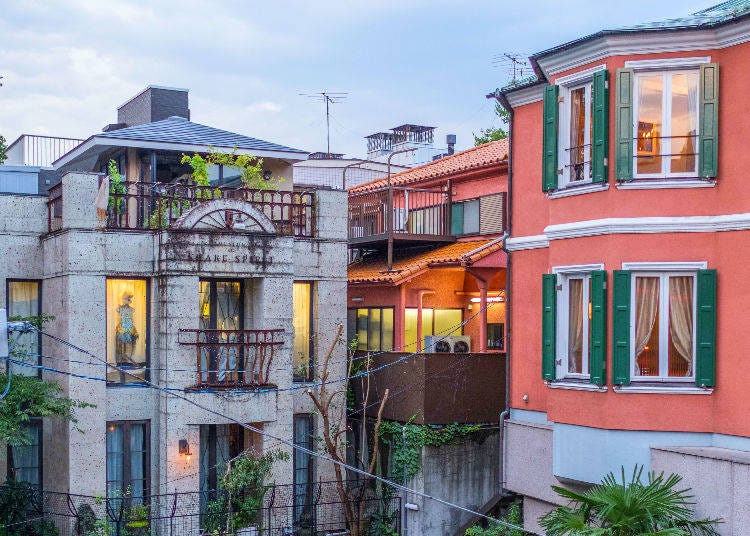 Naka-Meguro (Meguro ward), Daikanyama (Shibuya ward), Jiyūgaoka (Setagaya ward), and Shimokitazawa (Setagaya ward) are popular among women as quiet, relaxing neighborhoods with relatively low rent.

Another noteworthy area is Nakano in Shinjuku. It especially attracts manga and anime fans because of its abundance in specialty shops dealing in merchandise and more.
What are the Places with the Most Expensive Real Estate in Japan?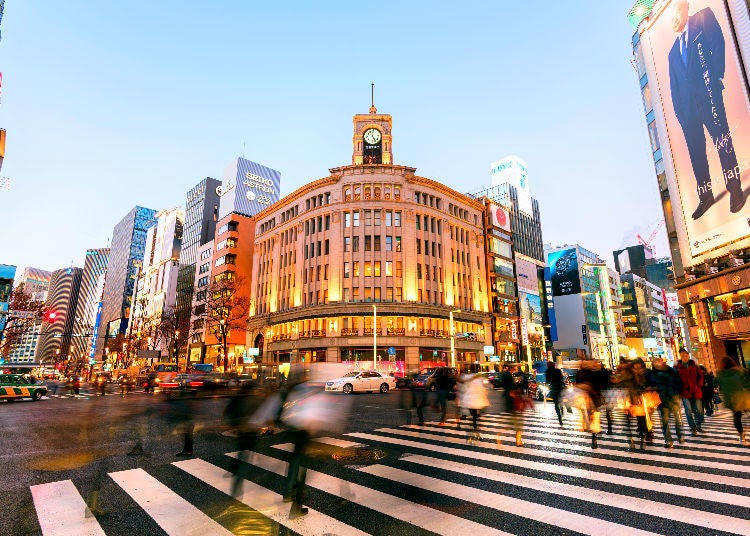 The popularity ranking is not the only yearly ranking when it comes to real estate. There is also one that looks at the highest prices for land in the entire country. Of course, Tokyo is the city that takes the crown. Only looking at the capital, however, it is Chūō Ward's Ginza that occupies the entire top 10 regarding land prices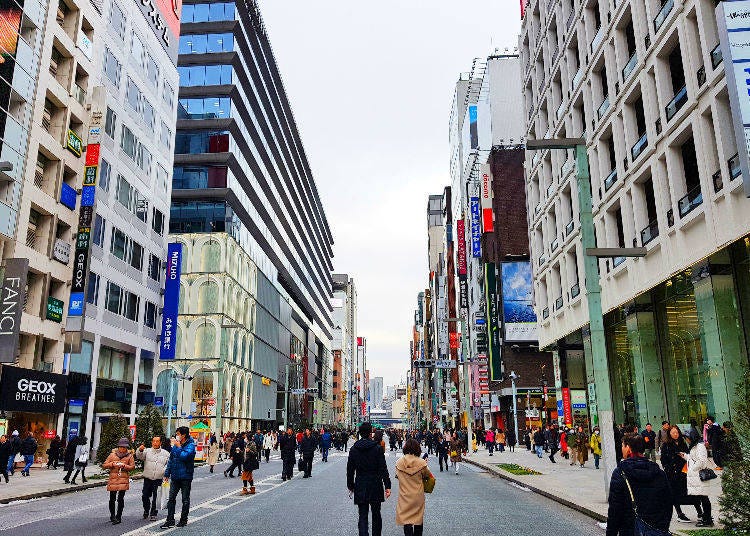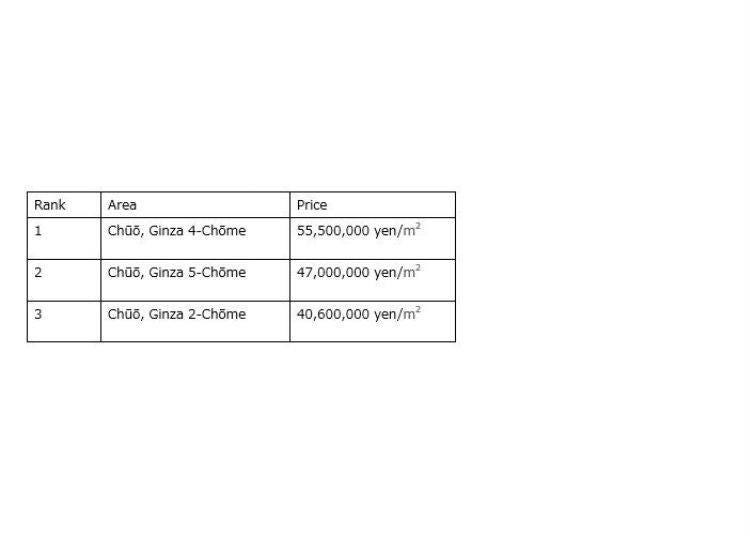 The Ginza 4-Chome Intersection boasts the highest land prices in all of Japan. It's where Chūō-dōri Street and Harumi-dōri Street meet, a major shopping area that is representative of the entire area. Both Ginza Mitsukoshi Department Store and Wako are nearby, with several luxury brand shops crowding the neighborhood.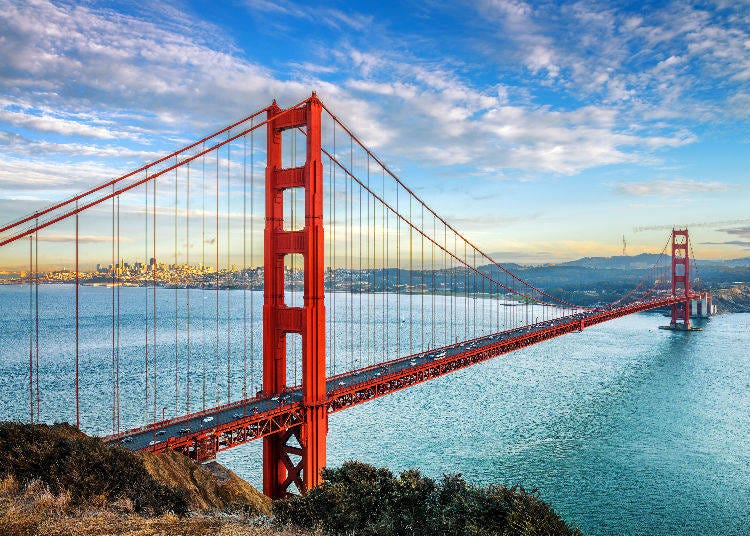 According to a ranking titled "average rent for 2DK/2LDK (35-45 m²) in cities around the world" by the website "Expatistan," Tokyo lands in the tenth place of the global rent ranking, based on the average of a 2 bedroom apartment with dining room, kitchen and living room (commonly called a 2DK/2LDK in Japan). When living in Tokyo costs money; rent is the thing that might take out a large chunk of your paycheck.
Global 2DK/2LDK Rent Average – 2017 Ranking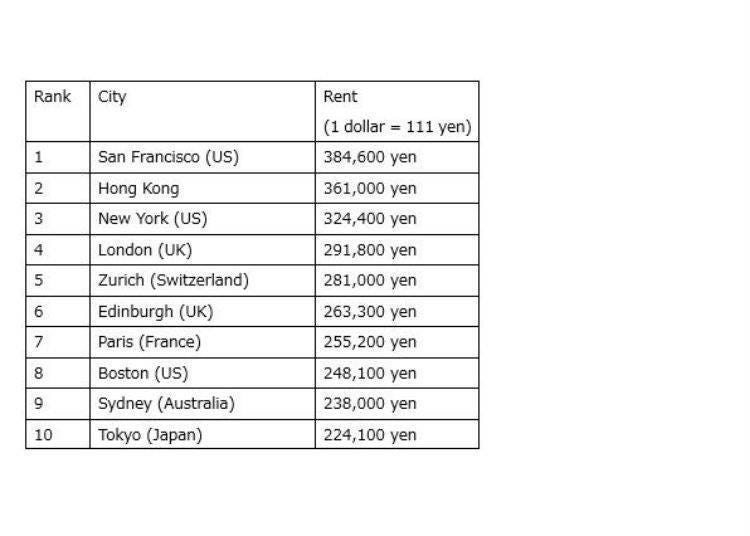 Buying a House in Kichijōji – How Much is the Price? House vs. Apartment Comparison!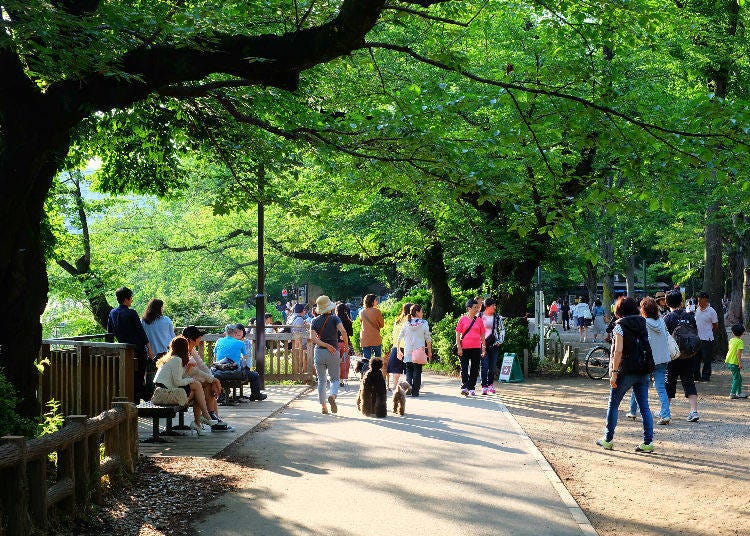 How much does it cost to buy a house in Tokyo? We looked at the popular neighborhood of Kichijōji and compared the prices of houses and apartments of roughly the same size, as well as new versus old!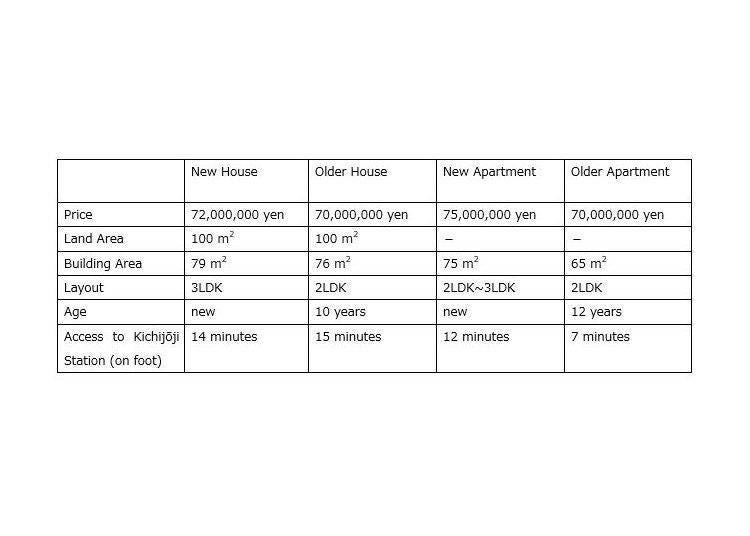 Houses and apartments turn out to not be all that different when it comes to price! Houses have certain advantages such as not having to worry about noisy neighbors or gardens and terraces, while apartments have the benefits of not having to do maintenance by yourself and high security. Even older houses and apartments aren7t much cheaper in a popular area like Kichijōji.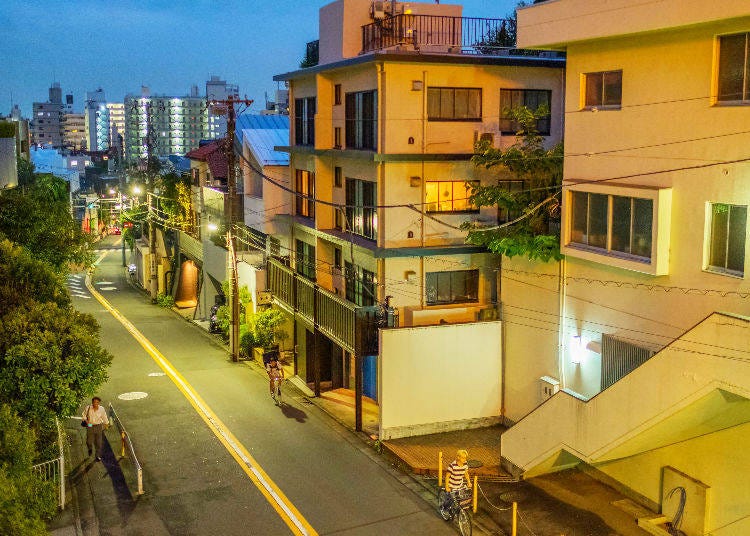 If you're planning a life in Tokyo, you actually do have a rather nice choice of different neighborhoods with affordable rents. Whether you prefer a fashionable atmosphere or a warm, calm one, whether you're looking for a modern environment or a more traditional vibe... there certainly is the right place for you, be that a share house or an apartment! Happy home hunting!
*This information is from the time of this article's publication.
*Prices and options mentioned are subject to change.
*Unless stated otherwise, all prices include tax.