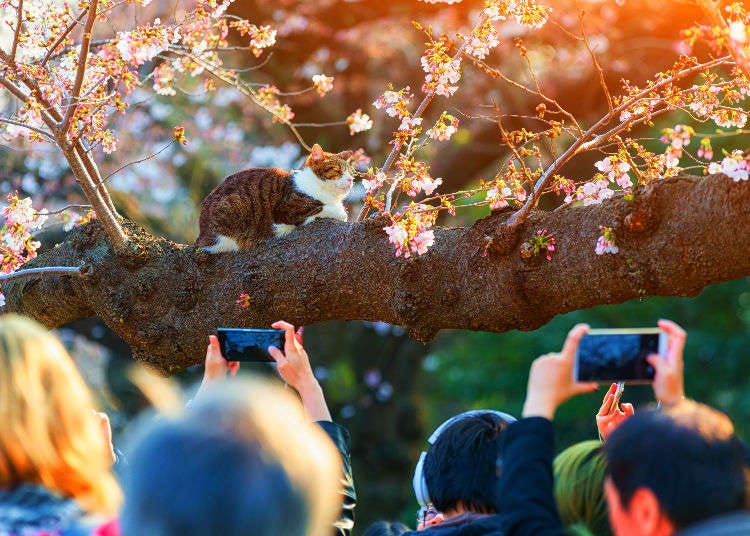 Now that cherry blossom season has finally come, everyone's already planning hanami picnics with friends and family, as well as trips away from Tokyo to snap the perfect sakura photo! As one of Live Japan's editors and photographers, I'll be sharing advice on how to get the right shot in.
1. Start with the right equipment for your sakura photo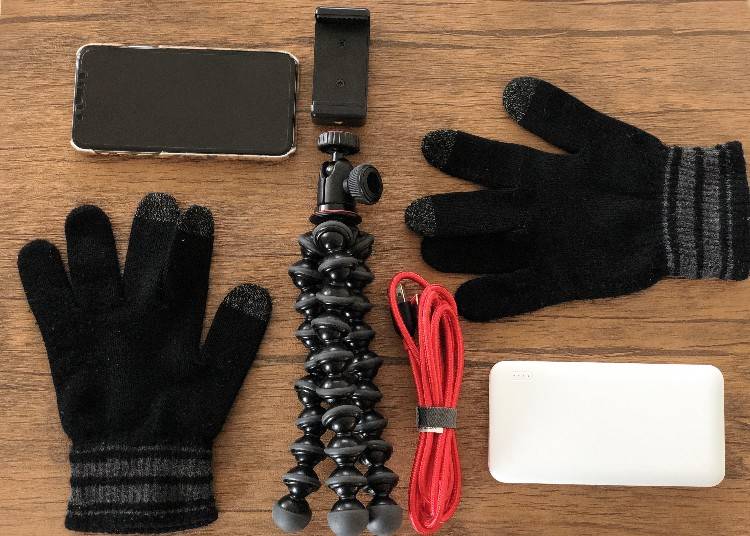 If you're planning to shoot with just your smartphone, consider downloading an app like VSCO, Slow Shutter or Camera+ which will give you more control over what you're shooting, especially factors like white balance, ISO and shutter speed.

Also don't forget your tripod for use at night (to stabilize your phone/camera at longer shutter speeds), and if you're using a digital camera, also consider bringing or buying a circular polarizing (C/PL) filter to help colors pop—and/or a neutral density (ND) filter to slow down shutter speed, which can help you magically blur (and even remove) people from your photos. Finally, don't forget your power bank!
2. Time yourself around sunrise and sunset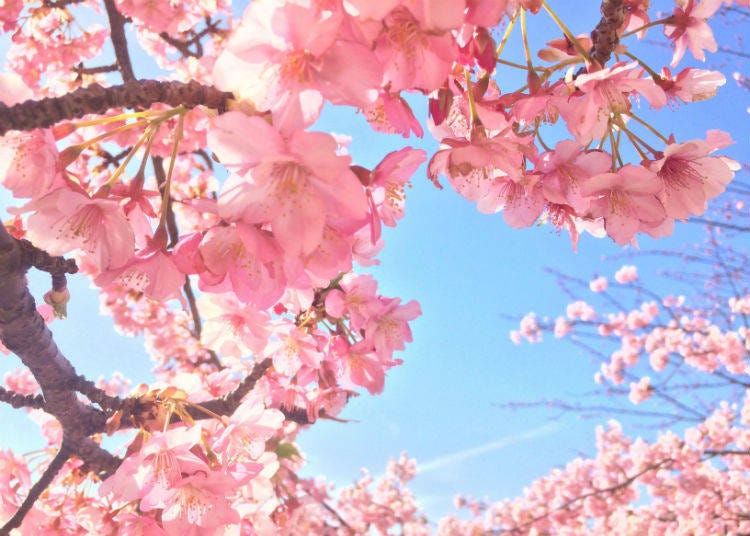 How to take a perfect cherry blossom picture? There are many sakura varieties, with flower colors ranging from white to pink and virtually every shade in between.

Since regular daylight can wash these colors out, look to early morning and late afternoon when the angle of sunlight is low, and the blossoms will really pop in your sakura photo.

You will also find a greater contrast between the blossoms and sky at these times, making for a great shot. Don't be afraid to play with manual white balance levels to dial in the kind of color you want. This can be found in your camera settings—there are modes for situations like "cloudy" and "sunny."
3. Plan around overcast weather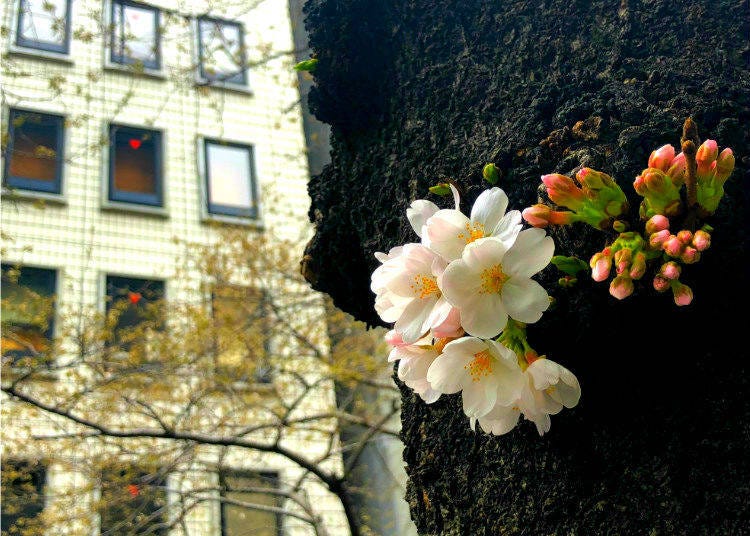 Early spring in Japan is usually accompanied by wind and clouds, making snapping pictures of the light-colored cherry blossoms against a light-colored sky quite challenging. Look for chances to contrast sakura petals against something darker in the background. Consider using a higher ISO level (or a burst mode) to help reduce motion blur on the windier days.

On these days, lower contrast can also mean it is more difficult for your camera or smartphone to focus on flowers—especially when you're looking for macro shots. A simple trick: hold your fingers near the blossoms you want to snap, and lock the focus on your fingers and adjust the exposure settings until the blossoms are at the right style you want.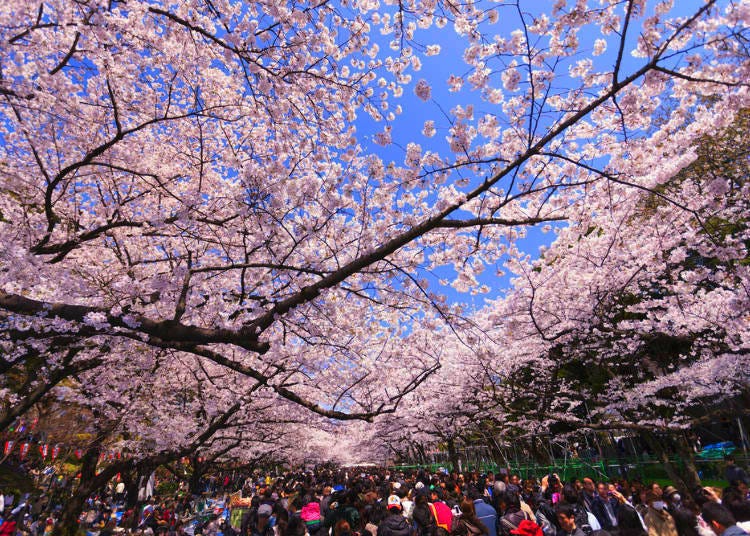 Cherry blossom season is one of the most popular times for visiting Japan, and the main sakura photo spots in Tokyo will be packed. Many visitors are surprised by the sheer number of people. Photographers can sometimes be frustrated by always having a crowd in the background. Be patient and keep moving around: you're bound to find a good angle.

One thing to keep in mind: flower viewers will often use blue plastic ground cloths, which can add a bluish hue to the light-colored blossoms. Using a white paper sheet to block this and reflect light up to blossoms can be one workaround—especially with closeups. Another is to adjust manual white balance and exposure settings.
5. Make the dull days work for you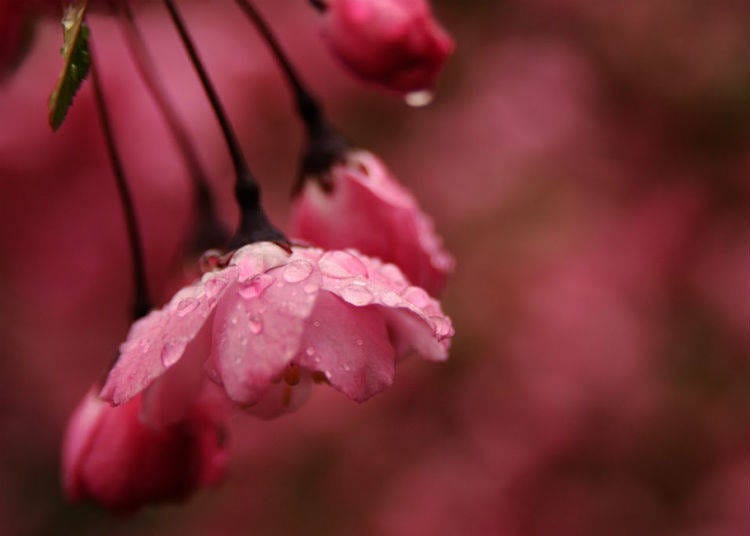 Inevitably, it'll go from clouds to rain at some point in the blossom season, but don't let this discourage you: sakura can be quite beautiful even at this time. Even if it doesn't rain during your stay, especially on a blue-skied day, you can achieve some incredible effects with a spray bottle.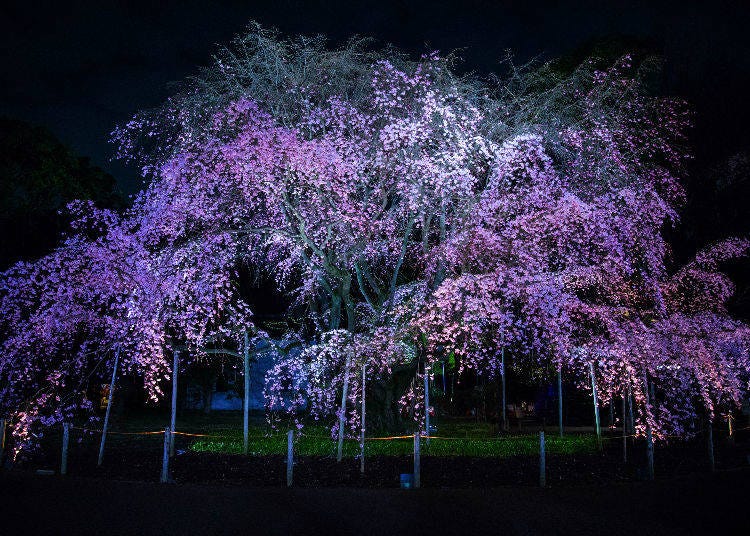 At night, blossoms become magical—especially when there's a full moon. Pinkish light from lanterns set around the blossoms can also add an unexpected hue, and trees seem to layer much more upon each other, adding incredible depth to scenes. Be prepared to use this ambient light instead of using a flash, as generally, the latter will over-saturate your sakura photo.

A tripod can be beneficial here, especially if you decide to use a slower shutter speed. If you forgot yours, you could pick one up at a shop like Bic Camera or Yodobashi Camera in Shinjuku, Shibuya, or Akihabara. Note that not all places will allow tripods for safety reasons—look out for signs indicating whether they're discouraged from use.
7. Share the season with others!
Cherry blossom season in Japan is all about getting outside and enjoying the magic with friends and family—both in-person and online as well!

If you're looking to share your sakura photo on Instagram and other social media, popular tags include #sakura, #cherryblossom, #spring, #fullbloom and #hanami. (And in Japanese, #桜, #さくら, #お花見 and #花見 are particularly popular.)

Keep in mind that while it's fun to share sakura photos using hashtags, you can also use tags to discover new gorgeous spots that aren't necessarily in the guidebook. Enjoy a happy hanami!
Get your own sakura pictures on these Japan tours!
Ready to snap sakura photos in Japan, but not sure where to go? Book one of these great tours that'll take you to incredible locations!
Written by: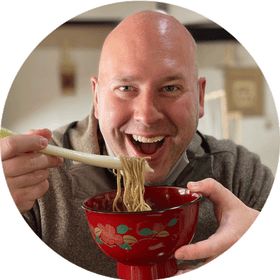 *This information is from the time of this article's publication.
*Prices and options mentioned are subject to change.
*Unless stated otherwise, all prices include tax.