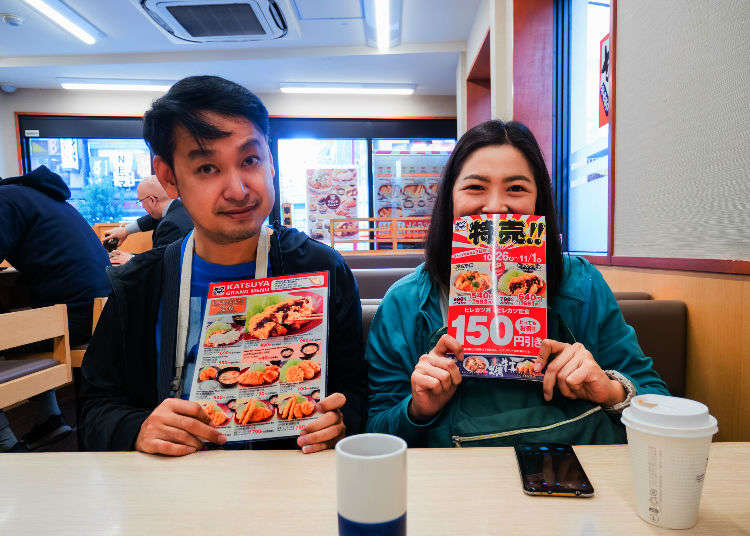 Tokyo is a foodie's paradise. You'll be able to find whatever you crave in this Asian capital. Whether it's traditional Japanese washoku you desire or premium quality sushi, you'll get your fill. But everything comes at a cost, and Tokyo's food scene is no exception to the rule. Does that mean you are just going to go broke on your trip to Tokyo? No! Try b-class cuisine for cheap, tasty, and completely Japanese dishes!
So first of all: what is B-class cuisine? B-class cuisine (B-kyuu gurume in Japanese) refers to more affordable and casual food rather than the pricier and sophisticated 'A-class' food like wagyu. B-class cuisine typically includes regional dishes like ramen, yakitori, and Japanese curry. The term was originally coined in the 1980s but didn't catch on until the 90s after the bubble economy and when the Japanese looked for cheaper, local food. It wasn't until the early 2000s when a food competition called the B-1 Grand Prix celebrated these Japanese treasures.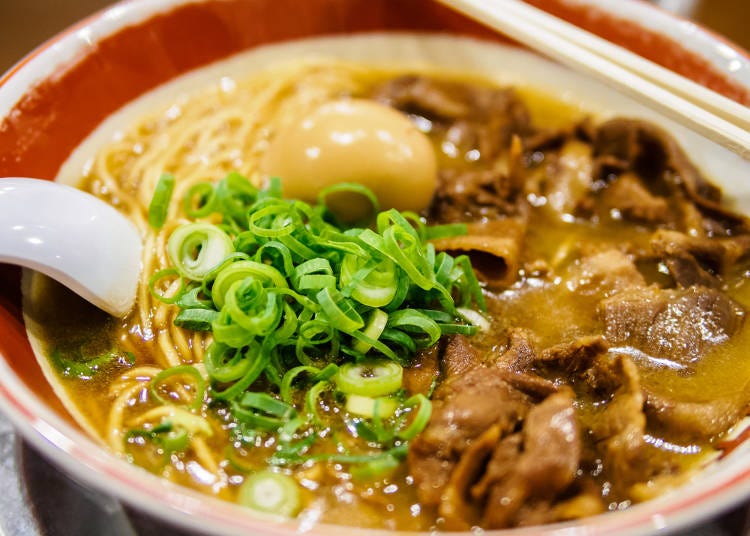 Possibly the most well-known and exported of the B-class is ramen. This college diet staple consists of Chinese-style wheat noodles in a broth that is typically fish or chicken based, topped with things like egg, chives, and char siu pork. You may be surprised, but ramen's roots go far back, some say to the Edo Era when it was made in Yokohama's Chinatown. Today, you can find it fresh on nearly every block in Japan or in instant Cup Ramens around the world. What's more, you can find fresh variations on what's in it and how it's served. Animal lovers will rejoice over the vegan ramen at T's Tan Tan, while introverts will find solace at the private booths at Ichiran.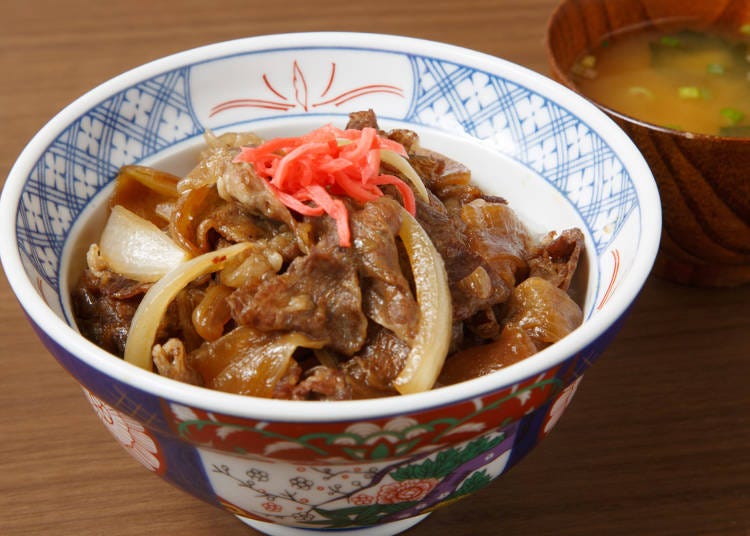 Next up is gyudon, a beef bowl traditionally made of rice topped with beef and sautéed onion. Gyudon is considered the 'fast food' of Japan, and you can find it for as low as 300 yen! Order yours oomori (大盛り) for extra rice! The three big gyudon chains are Yoshinoya, Matsuya, and Sukiya. This B-class dish is a favorite among kaishain, or Japanese salarymen, and on weekdays you'll find these restaurants packed during the lunch hour rush with Japan's diligent workforce.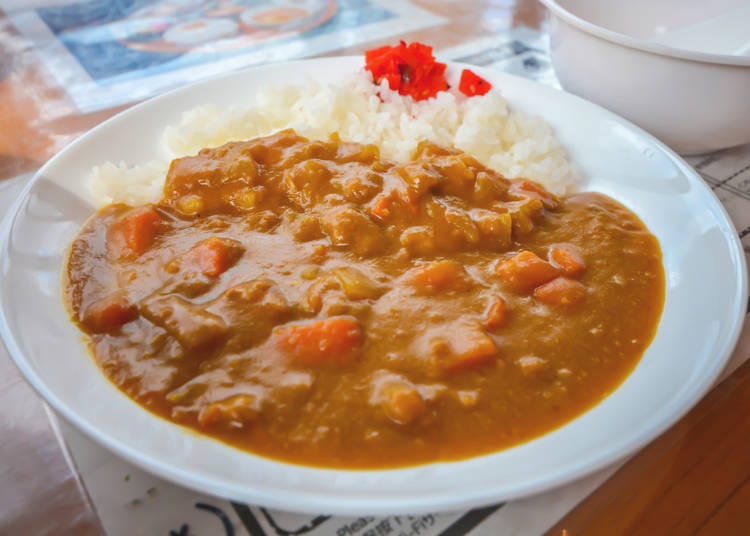 Curry rice, also called Japanese curry, is the next one on the list. Curry rice is, you guessed it, curry with rice. Curry was first introduced during the Meiji Era but wasn't widely available until around the 1960s. Japanese curry isn't like Indian or Thai curries: it tends to be thicker in consistency and sweeter in taste. Perhaps the most well-known Japanese curry restaurant is Coco Ichibanya, which has stores all over Asia and the US. And if you like fruit and are feeling a bit daring, try Kyobashi Sembikiya Omotesando for curry rice that's topped with seasonal fruit!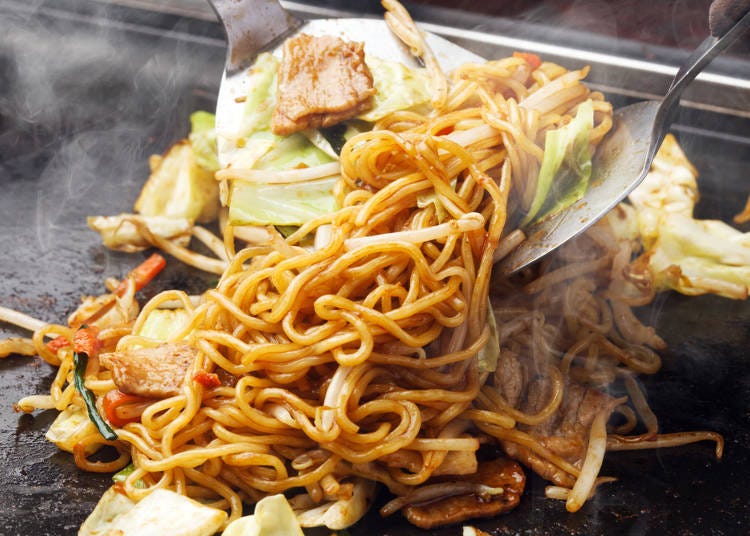 Another B-class favorite is yakisoba. Dating back to the early 1900s, yakisoba is a noodle stir-fry dish flavored with oyster sauce. A fun variation switches out the Chinese-style soba noodles for thick udon noodles in a dish called yakiudon. You can find yakisoba all over, especially during the summer when it's available at festival stalls. If your trip isn't during the summer, fear not. Try Fukuchan in Asakusa after exploring Senso-ji temple, or visit standing style Kouraku Soba Yurakucho under the Yamanote Line Railway after work!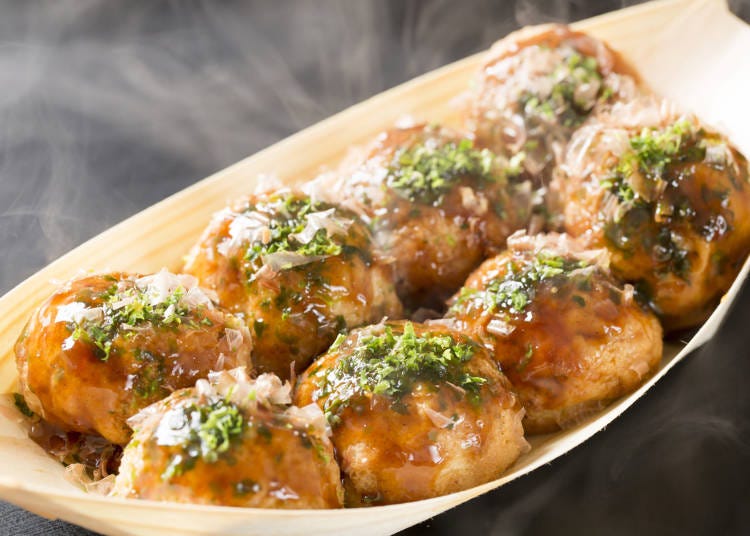 Takoyaki is a great example of a B-class dish. These small ball-shaped bites are made with octopus, crunchy tenkasu (bits of deep-fried batter), pickled ginger, and onion and covered in a wheat-flour batter before being cooked in special, round, takoyaki molds. Once cooked, they're topped with a special sweet takoyaki sauce and bonito flakes. Invented in Osaka in 1935, takoyaki is popular at parties and available at summer festivals. If you're going out with friends, head to an izakaya like Lockup or Wan for a gourmet-style game of Russian roulette—eight takoyaki pieces, one eye-wateringly spicy surprise. Which one of you will bite the ball-it?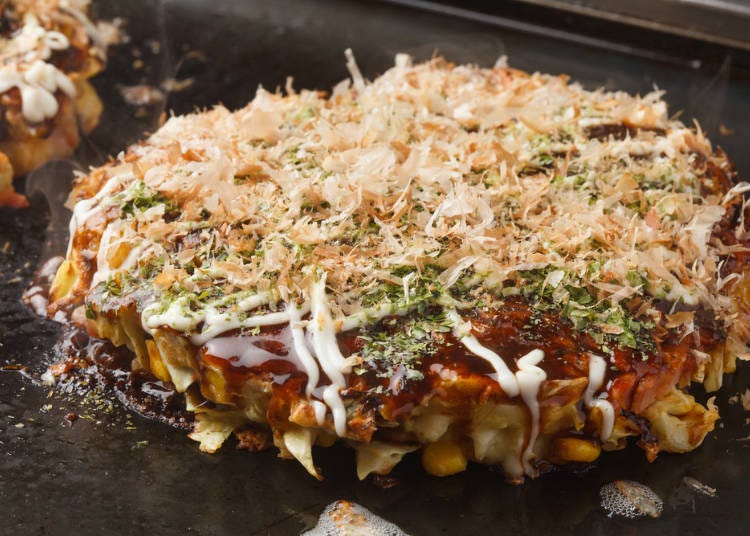 The next regional favorite is okonomiyaki. To which region it "belongs", however, sparks quite the controversy. This B-class dish is often referred to as a 'Japanese pancake' and is filled with varying ingredients but typically includes cabbage, onion, and meat. The most popular types are Osaka style, typically the standard, and Hiroshima style, which has noodles. Try Botejyu for authentic Osaka style okonomiyaki or head over to Monja Street for a variety of okonomiyaki and its sibling dish, monjayaki.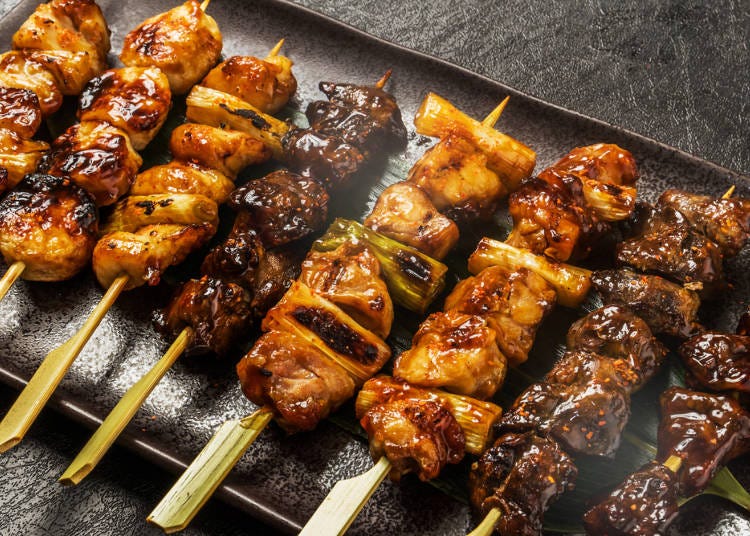 And finally we have yakitori. Yakitori is a prime example of B-class food. In fact, many B-class restaurants hang the ubiquitous red '焼き鳥' (yakitori) signs outside their doors. So what is yakitori? Simply put, it's juicy, flavorful chicken on a skewer. Yakitori is perfect for cautious and adventurous eaters; you'll find everything from chicken breast to skin to heart and other organ meats. Try Torikizoku for skewers that are only 298 yen!
From widely-known dishes to lesser-known ones and classic cuts of meat to crazy parts, B-class cuisine covers all kinds of food! Despite this, all these dishes offer the same thing: a delicious Japanese meal that's super affordable. So, next time you're in Tokyo and don't know what to eat, try one of these B-class dishes for a truly authentic meal.
Written by:
Top image credit: Phurinee Chinakathum / Shutterstock.com
*This information is from the time of this article's publication.
*Prices and options mentioned are subject to change.
*Unless stated otherwise, all prices include tax.