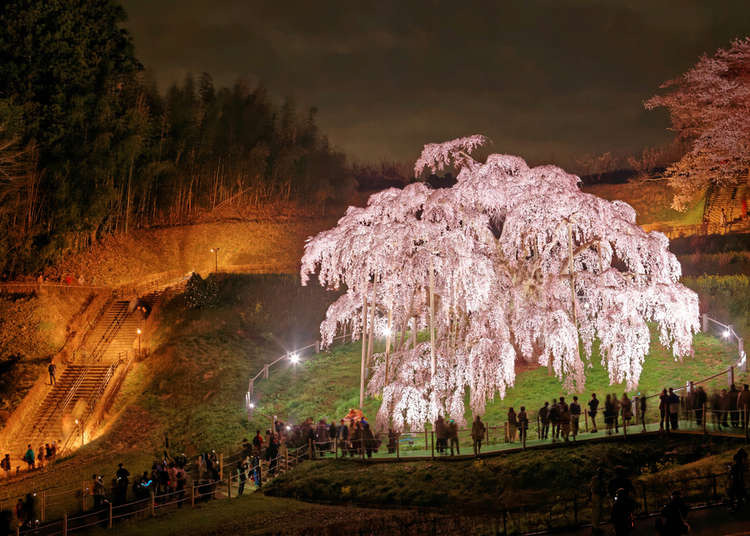 On October 12, 1922, the Japanese government declared five specific cherry trees as National Natural Monuments. Collectively, these trees are known as "Nihon Godai Zakura," the Five Great Sakura Trees of Japan.

These Japanese sakura trees have existed for centuries, each accompanied by its own unique history and significance within the culture. Let's take a look at these five fascinating cherry trees.
1. Miharu Takizakura (Miharu, Fukushima)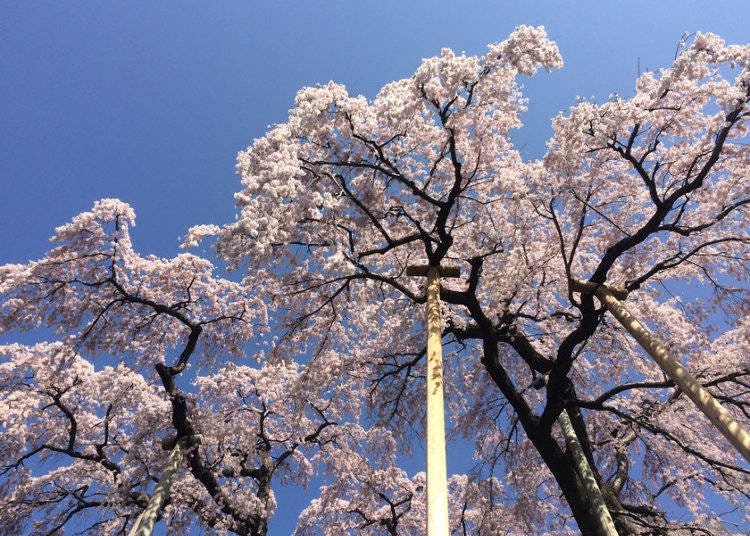 Usual Blooming Period: Mid to late April

This Weeping Cherry tree (called 'shidarezakura' in Japanese) is over 1,000 years old. It has been designated as a National Treasure and is considered by many to be the best tree in all of Japan. Each year, nearly half a million people visit this historic Japanese sakura tree.

Miharu Takizakura has withstood considerable trials throughout the duration of its long life. While there was some damage to the tree after heavy snowfall in 2005, it managed to survive the 2011 Tohoku earthquake and tsunami unharmed. Miharu Takizakura's resilience has made it a symbol of hope in Japan.
Address

Sakurakubo, Taki, Miharu-machi, Tamura-gun, Fukushima, 963-7714
View Map

Nearest Station

Miharu Station (Ban-etsuto Line)
15 minutes by bus


Phone Number

0247-62-3690
2. Ishitokaba Zakura (Kitamoto, Saitama)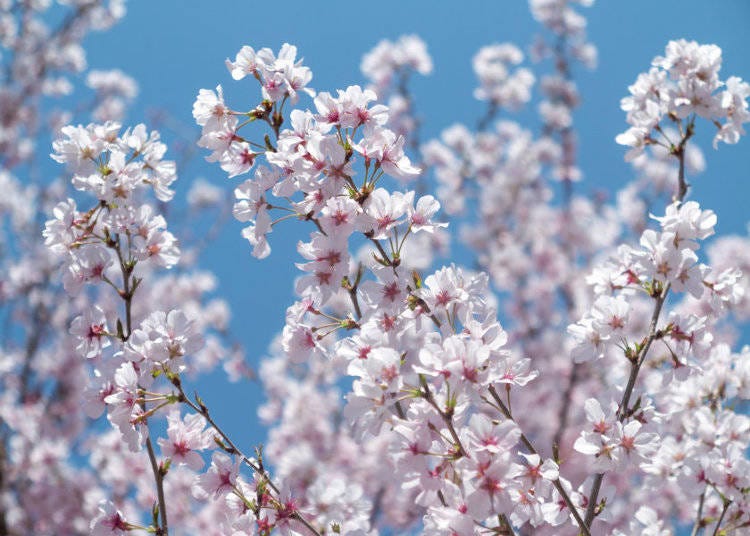 Usual Blooming Period: Middle of April

Ishitokaba Zakura has been standing tall for upwards of 800 years. In addition to its old age, Ishitokaba Zakura boasts another remarkable feature: it is believed to be the only natural Kabazakura tree in the world, a crossbreed between Edohigan and Yamazakura varieties.
石戸蒲ザクラ

Address

Kitamotoshi Ishitoshuku 3-119, Saitama (Tokoji Temple grounds)

Phone Number

048-594-5566
3. Yamataka Jindai Zakura (Hokuto, Yamanashi)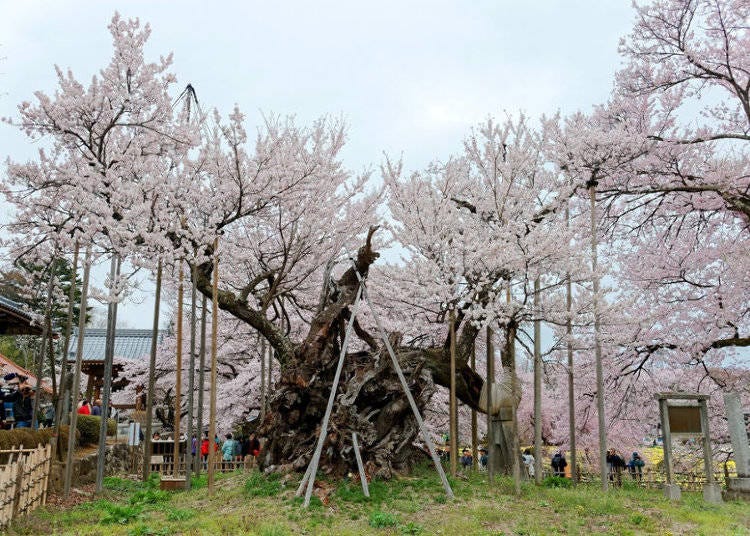 Usual Blooming Period: Early to mid-April

Believed to be somewhere in the range of 1800–2000 years old, Yamataka Jindai Zakura is one of the oldest trees in Japan. This Edohigan (double weeping rosebud cherry) tree has a root circumference of 44.3 feet (13.5 meters), and is a Natural Monument.

According to legend, prominent Buddhist monk Nichiren saw Yamataka Jindai Zakura in a weakened state, and upon praying for it, was able to restore this Japanese sakura tree back to health.
山高神代桜

Address

2763 Mukawacho Yamataka, Hokuto, Yamanashi 408-0306
4. Kariyado no Gebazakura (Fujinomiya, Shizuoka)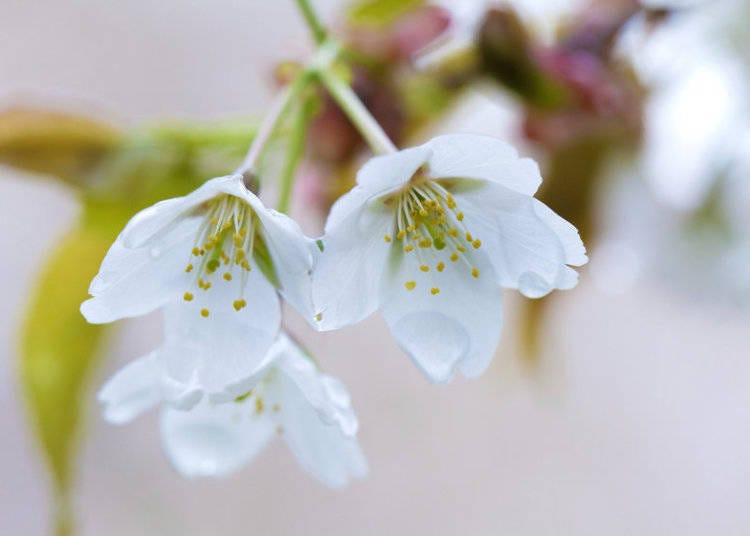 Usual Blooming Period: Middle of April

This 800-year-old Yamazakura (wild cherry) has been named as both a Natural Monument and a National Natural Treasure. At its peak, the tree reached a height of over 114 feet (35 meters) tall but has since weakened after repeated typhoons.

The Japanese sakura tree is said to have inspired the following poem by Japan's 15th Edo shogunate Tokugawa Yoshinobu:

"aware sono koma nominarazu miru hito no kokoro wo tsunagu yamazakura kana"

In English, this translates to:
"Alas, does it not only hold horses but also the beholders' hearts, this wild cherry tree."

The poem references Minamoto no Yoritomo (the first shogun of the Kamakura shogunate) visiting the cherry tree. He is said to have strapped his horse to Kariyado no Gebazakura's trunk, and just like the animal was tied to the sakura, Tokugawa Yoshinobu felt that people's hearts are tied to its magnificent beauty as well.
狩宿の下馬桜

Address

Kariyado 98-1, Fujinomiya, Shizuoka 418-0117

Phone Number

054-422-1155
5. Usuzumi-Zakura (Motosu, Gifu)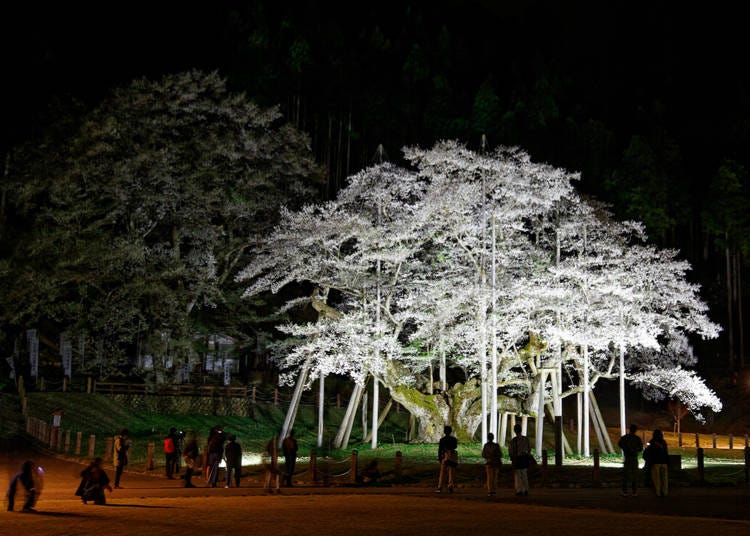 Usual Blooming Period: Early to mid-April

The characters for "usuzumi" translate to "pale ink," referring to a light grey color sometimes seen in Japanese calligraphy. Just after reaching full blossom, the flowers of Usuzumi-Zakura change to a subtle grey color, hence its name.

This Edohigan tree has over 1,500 years of history, beginning in the late 5th century, when it is rumored to have been planted by Emperor Keitai. In the 20th century, the tree began to wither. In 1949, after considering the plight of the famous tree, a Gifu dentist by the name of Toshiyuki Maeda began a month-long project of root grafting in order to save it.

The Japanese sakura tree was fully revitalized and has been able to withstand typhoons, among other trials. It is yet another cherry tree that has been designated as a National Monument of Japan, as well as being the subject of artwork, songs, and even a postage stamp.
淡墨桜

Address

Jodan-995 Neoitasho, Motosu, Gifu 501-1524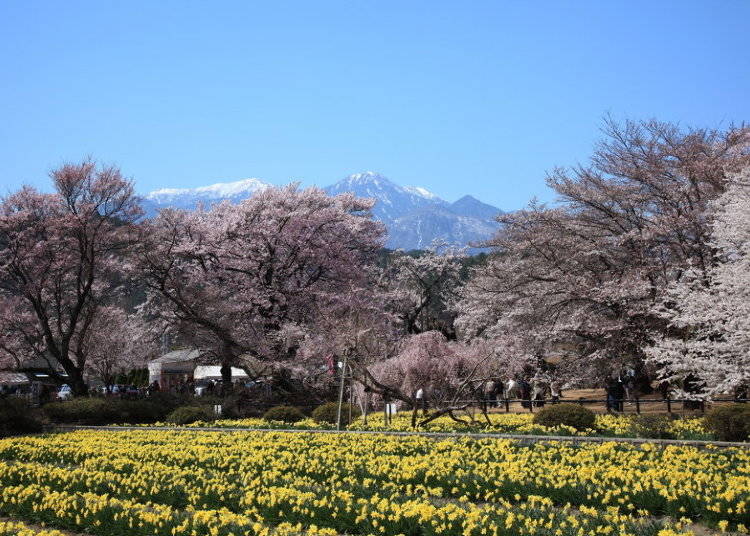 These Five Great Sakura Trees exemplify the exquisite nature of Japanese cherry blossoms, while their rich histories add an even deeper layer to their beauty.

If you are able to visit even one of these incredible Japanese sakura trees, it is highly recommended you do not pass up the chance to see a real living legend!
*This information is from the time of this article's publication.
*Prices and options mentioned are subject to change.
*Unless stated otherwise, all prices include tax.
Limited time offer: 10% discount coupons available now!