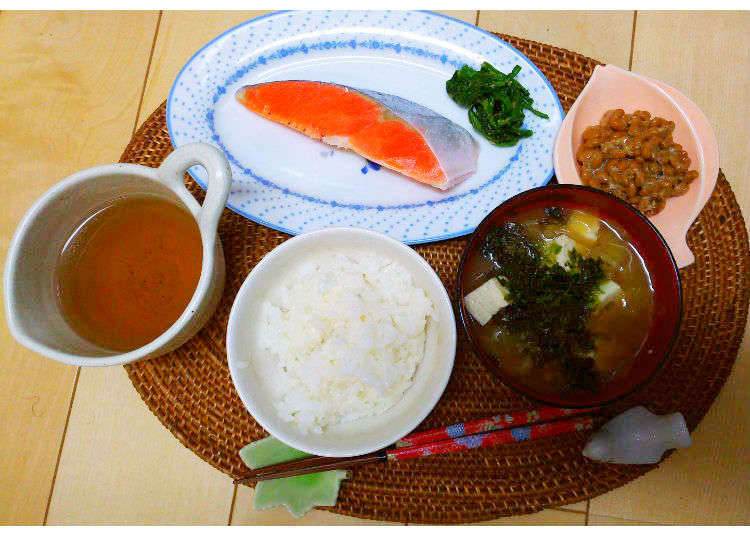 Everyone with a bit of interest in Japan has heard the rumor: Japanese breakfast is... unique. Fish and rice and soup, in the morning! For many Westerners, the thought of eating fish at 7 a.m. isn't necessarily a pleasant one. But what does a Japanese breakfast really look like? We snuck into the kitchen of one of our Japanese coworkers and peeked over her shoulder!
The Three Japanese Breakfast Basics: Rice, Soup, Grilled Fish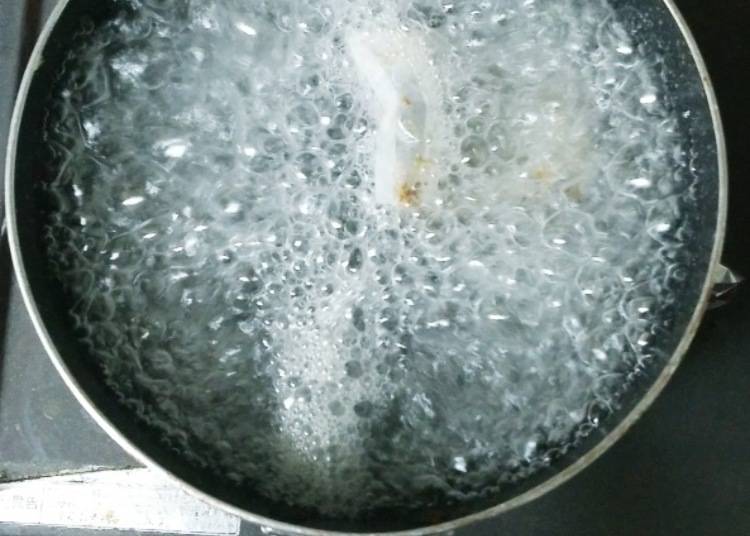 Let's call our coworker K-san. She starts her breakfast routine by preparing miso soup. The first step is to add the powdered bonito soup stock to hot water, then boiling it for 2 to 3 minutes. A pleasant soup aroma fills the entire kitchen!

"By using this powdered stock, I'm skipping important steps, actually. It's best to make the soup by boiling bonito and kelp, but I don't have the time for that..." K-san explains. Apparently, the soup gets a much richer taste if you make it by yourself.

After that, she adds ingredients such as cabbage, daikon radish, wakame seaweed, tofu, and so on, then boils everything for another 3 to 4 minutes until nice and soft. "As for ingredients, I use whatever I have in the vegetable compartment of the fridge." Basically, all vegetables go well with miso soup, and mushrooms such as shiitake, maitake, or shimeji are popular ingredients as well.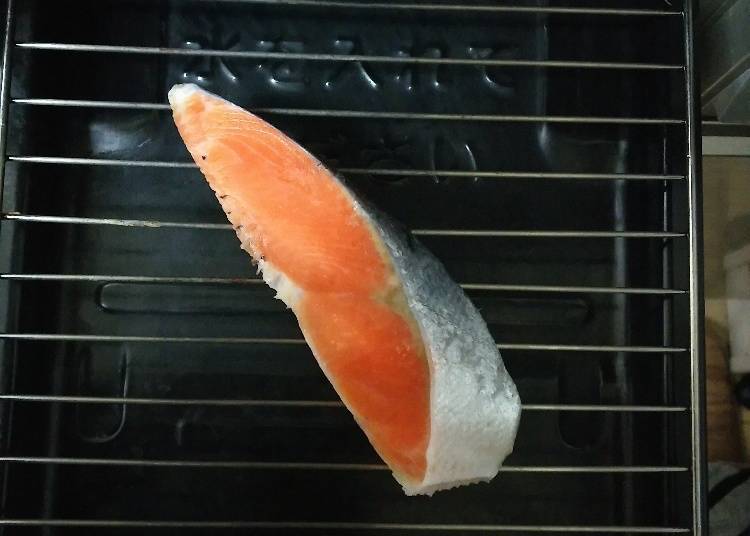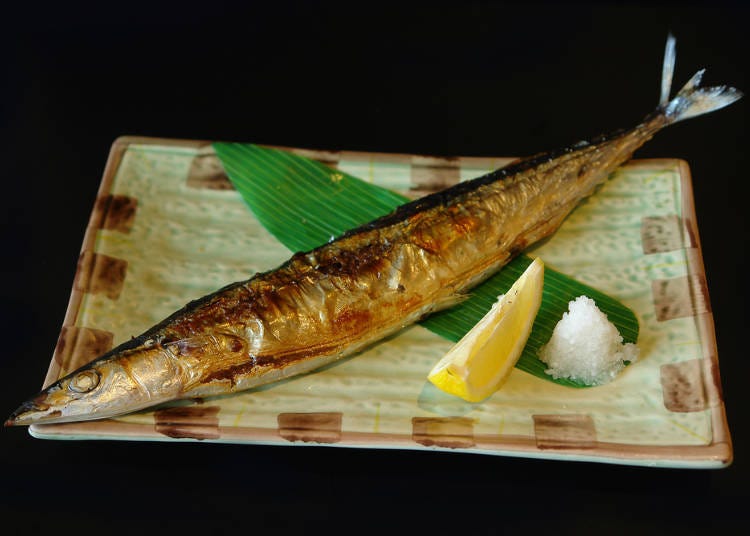 Japan is famous for its abundance of fresh, delicious seafood, so it is natural that many households enjoy fish for breakfast, usually salmon, saury, mackerel, and so on. Supermarkets generally sell two fillets for 300 to 400 yen.

In many Japanese kitchens, you'll find a special fish grill installed under the gas stove. The fillet is ready and perfect after 5 to 8 minutes. There are special tricks when it comes to grilling: "If you miss the right timing to flip the fillet, the fish's skin will get burnt or one side will be half-raw. You need to pay attention here." Once done, a lot of people enhance the grilled fish with extras such as grated radish.
Rice Cooker Convenience: Preparing the Rice the Day Before!
A lot of Japanese families wash and prepare their breakfast rice the day before, cooking it just before breakfast time. To make it extra delicious, let the rice steam for a little while!

Five kilograms of white rice cost between 1,500 yen and 3,000 yen in a Japanese supermarket. The major rice production areas include Niigata, Hokkaido, and Akita, basically the area from Hokkaido to Hokuriku. There are various brands available, for example, Akita Komachi and Uonuma Koshihikari. Which rice is used for breakfast depends entirely on the household, with brown rice, black rice, mixed grains, and pre-washed rice all being legit choices!
Extra: Natto and Fried Egg!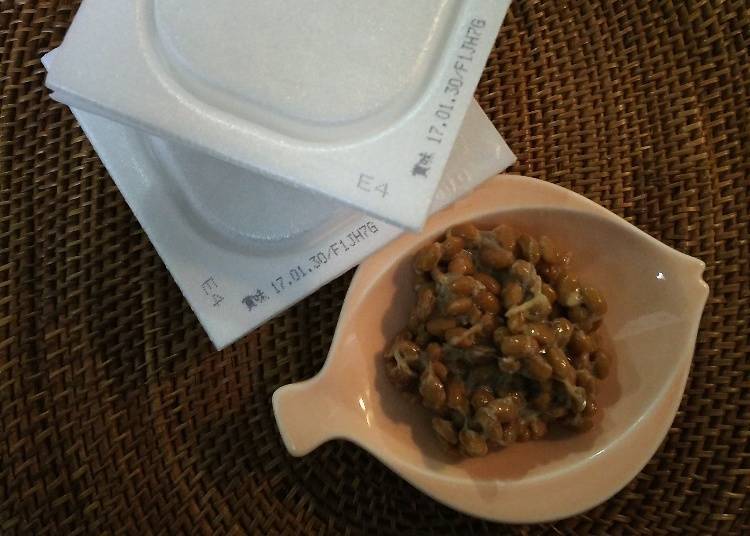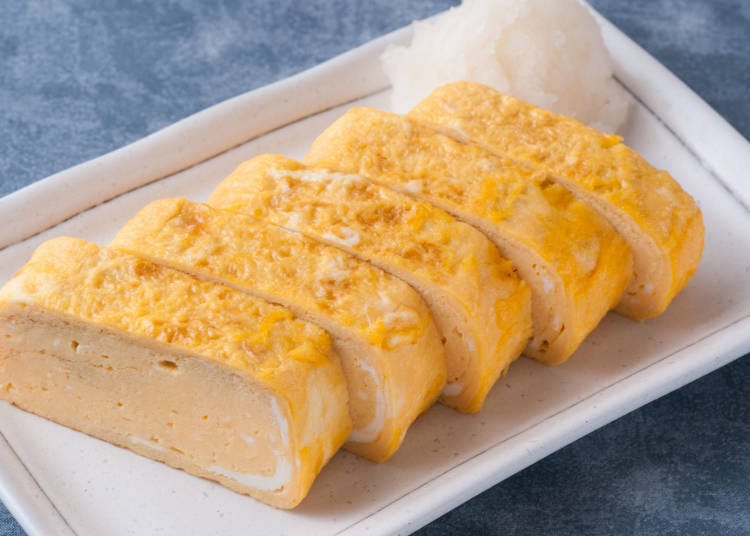 In addition to the staples of rice, soup, and fish, popular breakfast extras are natto and fried egg.

The infamous natto is either loved or hated, but every supermarket sells natto in packs of three for as little as 98 to 110 yen. Recently, several varieties have sprung up as well, including sauce-and-egg flavor, entirely without sauce, and many more.

Tamago-yaki is Japan's version of fried egg. It is made by beating the eggs well and slowly pouring them into a special pan for tamago-yaki. "This takes a while, so I only make fried eggs when I have spare time," K-san explains. The taste of tamago-yaki varies by household as well. Some people sweeten it with sugar or mirin, while others season their eggs with soy sauce or dashi soup stock.
Japanese Breakfast: Ready in 12 Minutes!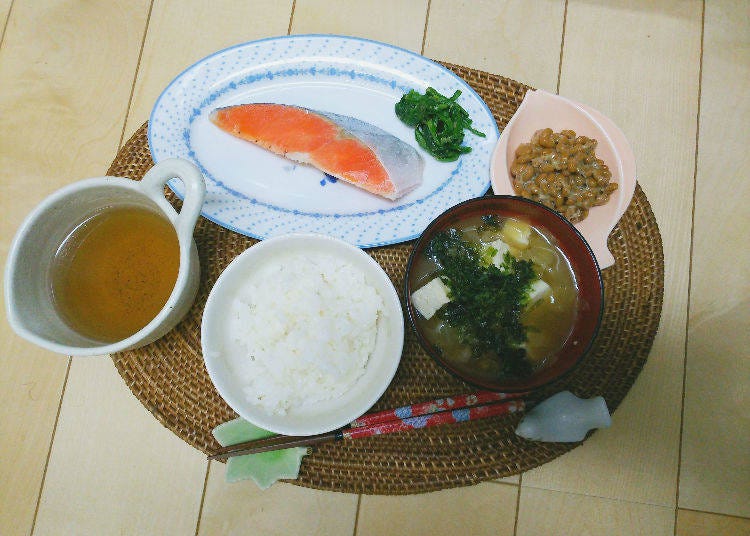 A Western breakfast isn't complete without a cup of coffee or black tea. For a Japanese breakfast, however, the preferred beverage is green tea, barley tea, or roasted tea. Simply put the miso soup and rice in two separate bowls and voilà – your Japanese breakfast is ready to be enjoyed! This time, it took 12 minutes and 20 seconds to make.
Does Japanese breakfast seem tastier now? Recently, chains like Yoshinoya and Matsuya started selling Japanese-style breakfast sets in the morning, so there's no excuse to not try an authentic morning meal while in Japan!

Next time, we'll take a closer look at the famous bento lunch boxes of Japanese office employees – stay tuned!
*This information is from the time of this article's publication.
*Prices and options mentioned are subject to change.
*Unless stated otherwise, all prices include tax.