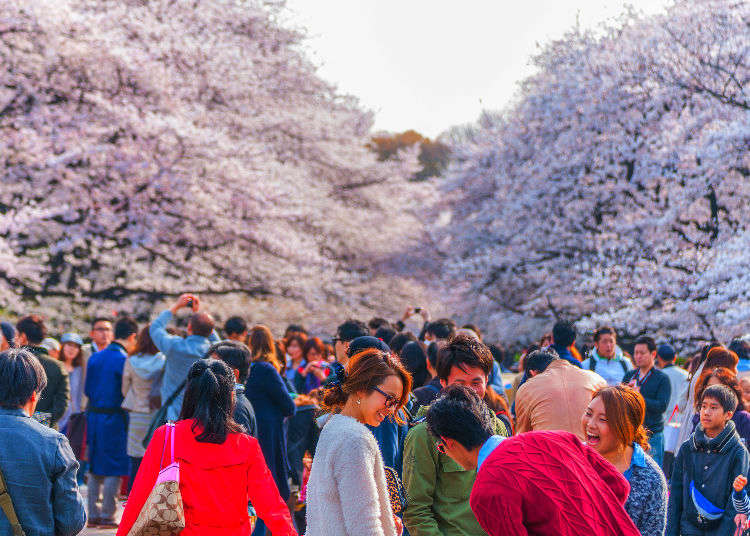 In Japan, "hanami" is more than its literal meaning of "flower watching." It's an annual celebration of not only cherry blossoms, but the beginning of spring. Each year, crowds of people gather with family, friends, and even workmates to picnic under the beautiful pink sakura (cherry blossom) trees, often with the petals gently snowing from the branches when in full bloom.
These outdoor parties are carefully planned, as the cherry blossom season doesn't last very long - once they start blooming they only last up to a few weeks. Many people rely on the blossom forecast known as the "sakura-zensen." Across Japan, sakura trees blossom at different times. Generally, the first flowers to open are in the south, where temperatures are typically warmer, while the last sakura to blossom are in the colder northern areas.

Throughout sakura season, particularly on weekends, parks and streets covered in cherry blossom trees get completely filled with people having their annual picnic. Hanami can last an entire day and even into the evening, as viewing "yozakura," or "night sakura," is very popular as well, with many places offering illuminated sakura trees.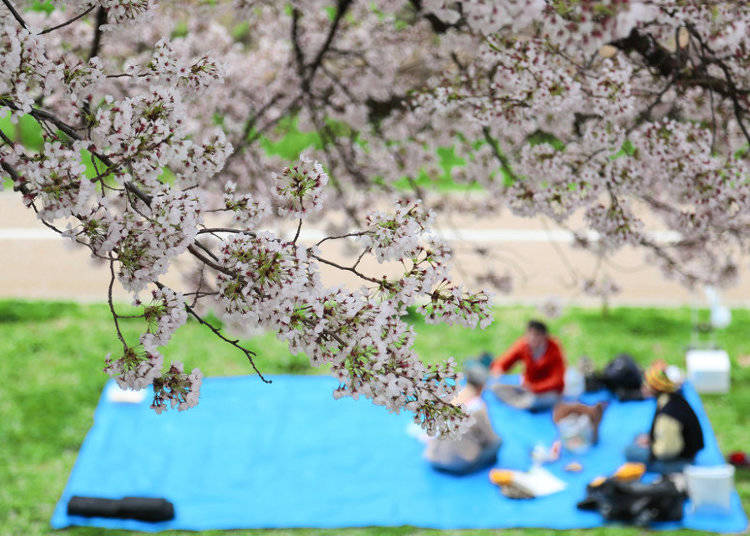 Want to participate in this exciting tradition? While hanami can consist of one person having a drink under a sakura tree, a few preparations for bigger parties can make the event much more enjoyable. Many hanami supplies can easily be found at many shops in Japan during this season.

・Tarp / picnic sheet - Different sizes are available depending on your group size.

・Food and drinks - While hanami hot spots usually have vendors selling drinks and treats, it's a good idea to bring your own food and drinks beforehand. Easy-to-eat foods, such as onigiri (rice balls) are a popular choice. Try to remember to bring at least one food or drink item to share with the group, as others will most likely be sharing with you as well.

・Disposable plates, cups, utensils - Hanami is a picnic after all, and bringing these will help share your food and drinks.

・Garbage bags - While hanami is an occasion to have fun, it's important to clean up once the party is over. Depending on the park, there may or may not be places to dispose of your trash. Just in case there is not, you will want to bring a bag so that you can take your trash with you.

・Paper towels, wipes, and toilet tissue - There is bound to be a spill sometime during the hanami, so be ready to clean things up! Also note that while most hanami locations usually have a public restroom available, there is a possibility they will not be stocked with toilet paper, so you will want to bring some tissues just in case.

・A sweater, blanket, or 'kairo' (hot pack) - With peak hanami season occurring in early spring, temperatures may not quite be warm yet. Even warm and sunny spring days can give way to chilly evenings, so it's a good idea to bring along an extra layer of clothing just in case. You can also pick up a 'kairo' at a convenience or drug store; these convenient heat packs keep you warm while you enjoy your time outdoors.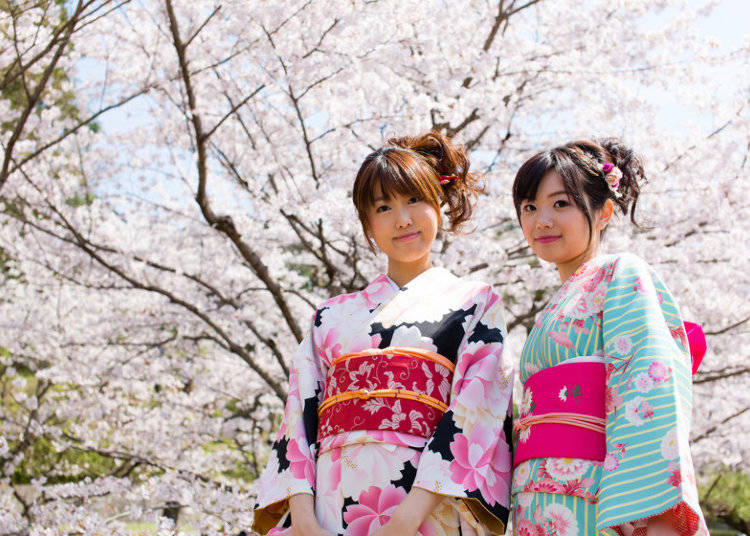 ・Confirm your hanami spot before you go. Make sure and see if the location you want attend allows hanami. Most places do, but that doesn't necessarily mean they all do.

・Choose a meeting spot beforehand. If you are planning a hanami party for a group of people, it's a good idea to plan exactly where to meet. Cherry blossom season is the busiest time of the year for parks, so it's easy to get lost in the crowd. Try to plan in advance if possible.

・Arrive early, and keep your spot occupied. Prime spots go especially quickly on warm hanami days. Also don't take up an unreasonable an amount of space.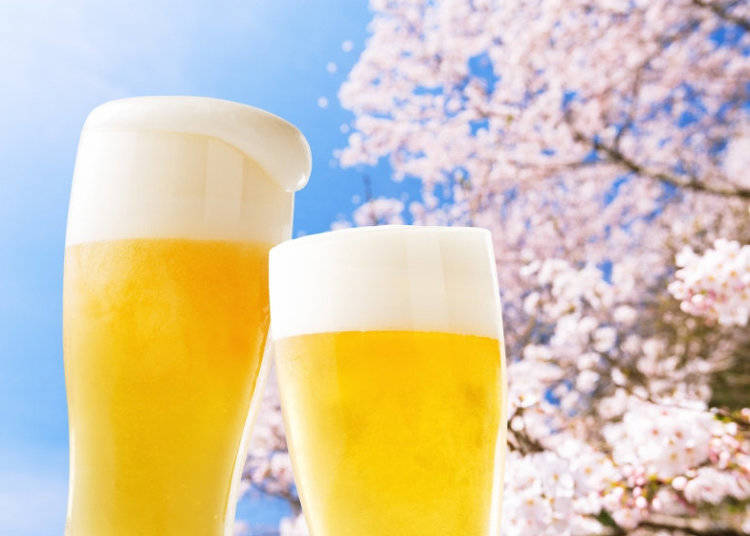 Hanami is one of the most enjoyable celebrations in Japan. However, it is important to mind your manners and not let your picnic get out of hand. Some things to keep in mind:

・Clean up after yourselves. Do not leave a mess at your hanami spot. Some parks may have trash bins, but many do not, in which case you must take your garbage home.

・Do not be too disruptive. While hanami is known for having a lively mood, don't go overboard and spoil it for the other groups around you.

・Enjoy the beauty of the cherry blossoms while maintaining a respectful manner. Keep your tarp away from the roots of the trees, and don't pick or break branches off the trees. Respect nature at all times.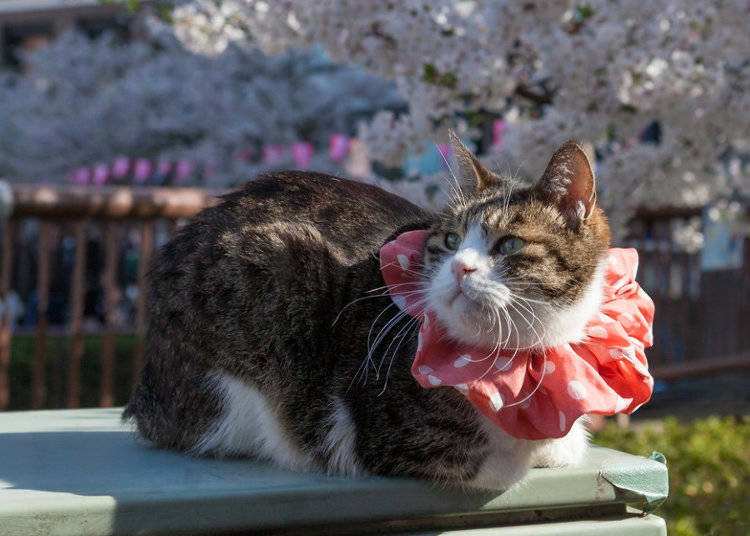 Keep these tips in mind and your hanami party should go off without a hitch! Enjoy the beauty of the cherry blossoms and the lively atmosphere of Japan's hanami season this spring.
*This information is from the time of this article's publication.