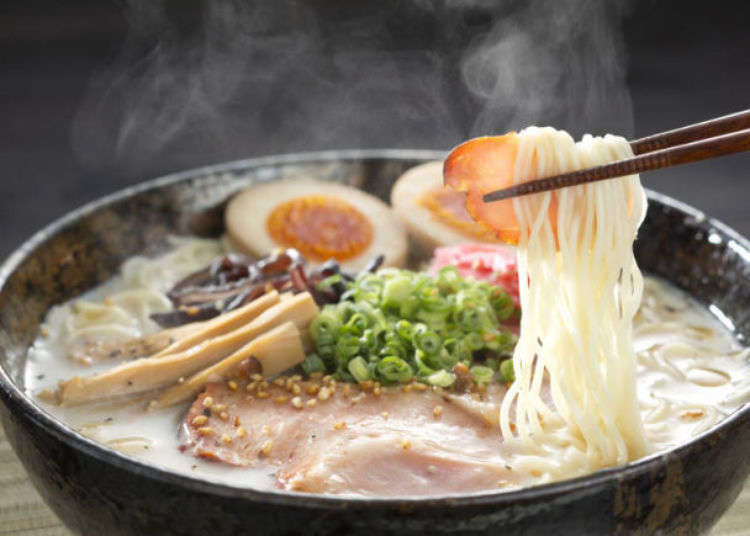 Overseas, while restaurants serving Japanese food such as sushi, sukiyaki, and tempura are engaged in a fierce competition, ramen has also taken the world's stage. Several famous ramen restaurants have expanded to America and Europe featuring long lines.

There are also a lot of foreign tourists looking for ramen. In the study conducted by Recruit Lifestyle, 600 people who have visited Japan said that they found ramen to be the most delicious food they tasted in Japan! It may be safe to say that ramen is the most ordered Japanese food by foreigners.

However, there are various types of ramen such as miso or bean paste, shōyu or soy sauce, shio or salt, and tonkotsu or pork belly. Just as Japanese people have their favorite ramen, foreigners also have their own favorites. That's why we asked 20 foreigners residing in Japan about their preferences in ramen! Let's see what kind of ramen they like.
Despite being popular among foreigners, their least favorite ramen is...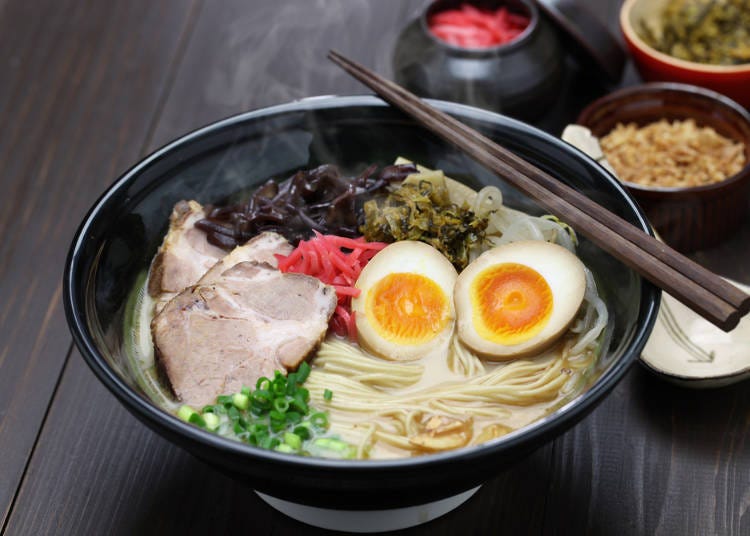 One by one, famous restaurants, such as Ichiran and Ippūdō from Fukuoka, have expanded overseas and have made news in local media. This is why in recent times, foreigners can only think about tonkotsu when asked about their preferences in ramen.

Tonkotsu ramen restaurants have also ranked second in Tokyo's best spot rankings announced by Yelp, the world's leading review site. You can also see several foreign tourists who are lining in front of tonkotsu ramen restaurants.

However, the answers we got in a survey by LIVE JAPAN pointed to tonkotsu as the least liked ramen among foreigners.

"I think the soup of tonkotsu is too strong. I like a light-tasting soup like chicken stock soup." (Germany, Female, 20s)

"I thought I was going to die eating black tonkotsu ramen. It's too strong for me. I like ramen, but I regret ordering something beyond my level." (Korea, Male, 30s)

The were people who didn't like the strong taste of tonkotsu, but there were also people who said that:

"Strong-tasting ramen like miso ramen." (Korea, Female, 20s)

"Ramen with a lot of oil." (Malaysia, Male, 20s)

For some reason, a lot of foreigners don't like rich-tasting soup adored by Japanese people.
Tonkotsu is still the most popular ramen!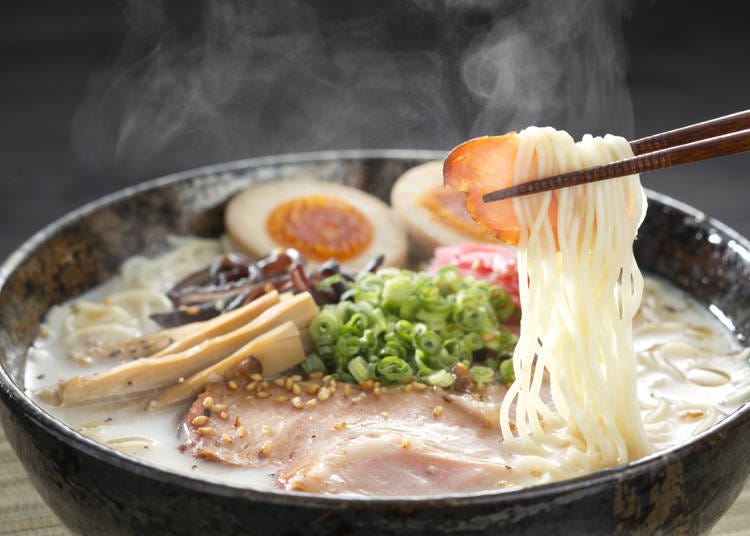 Nevertheless, most people still like tonkotsu ramen! In contrast to the people who said tonkotsu is their least favorite ramen, tonkotsu was the most common answer when the respondents were asked about their favorite ramen.

"Tonkotsu ramen is the best because I like meat!" (France, Male, 30s)

"Rich-tasting ramen like tonkotsu. I like its thick texture!" (Australia, Female, 20s)

"The ramen I ate at Ichiran was the best ramen I had." (Taiwan, Male, 20s)

There were a lot of people who liked the thick and rich-tasting tonkotsu ramen. Despite its distinct aroma that greets you upon entering the restaurant, its taste is one-of-a-kind. It seems that foreigners also think this way about tonkotsu ramen.
The second most popular ramen next to tonkotsu is...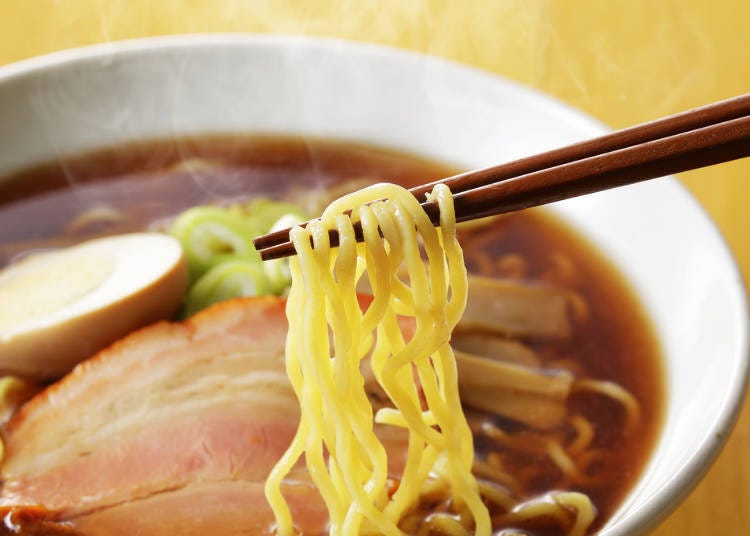 "The rich-tasting shōyu ramen. My favorite is char siu." (Chinese, Male, 20s)

"I like shōyu-based ramen. My favorite ramen restaurant serves a sour and really delicious shōyu ramen that I like." (Canada, Female, 20s)

Which is why, shōyu ramen takes the second place. Compared to other dishes, its translucent amber-colored soup has a firm taste.
Spicy ramen and miso ramen are also popular among a small group of people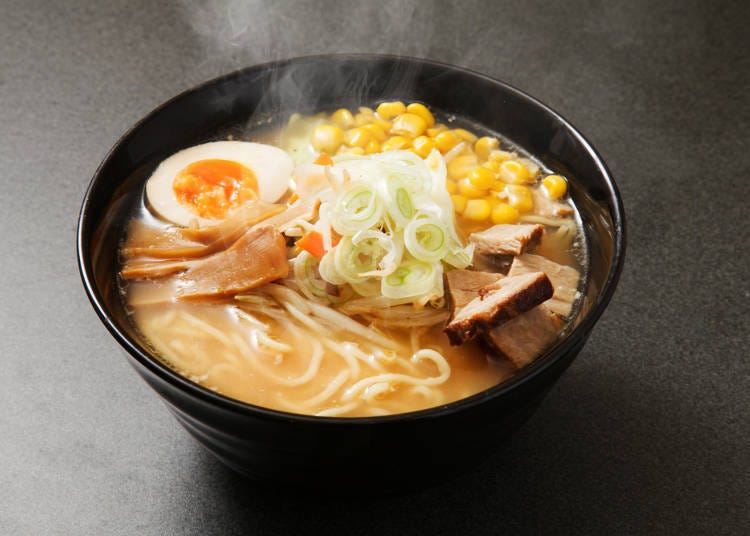 While small in number, a group of people seemed to prefer spicy ramen soups above all else!

"Spicy seafood ramen. I like it since it's similar to laksa in my home country." (Malaysia, Male, 20s)

Laksa is a spice-filled Southeast Asian noodle dish. It ranked seventh in the World's 50 Most Delicious Foods of the US-based information site CNNGo. Nevertheless, Japan's spicy ramen isn't going to lose.

"I like miso ramen. It's a flavor that you can only find in Japan." (China, Male, 20s)

Certainly, you can only find miso in Japan. Aside from the above, it also seems like tsukemen, or thick noodles dipped in a somewhat strong soup, is also popular.

"I like tsukemen and I usually go out just to eat it!" (America, Female, 20s)

"I don't eat ramen much, but I might eat tsukemen." (Canada, Female, 20s)

Sometimes, it may also be interesting to eat ramen in a different way.
There were also people who said that they don't like the smell of ramen!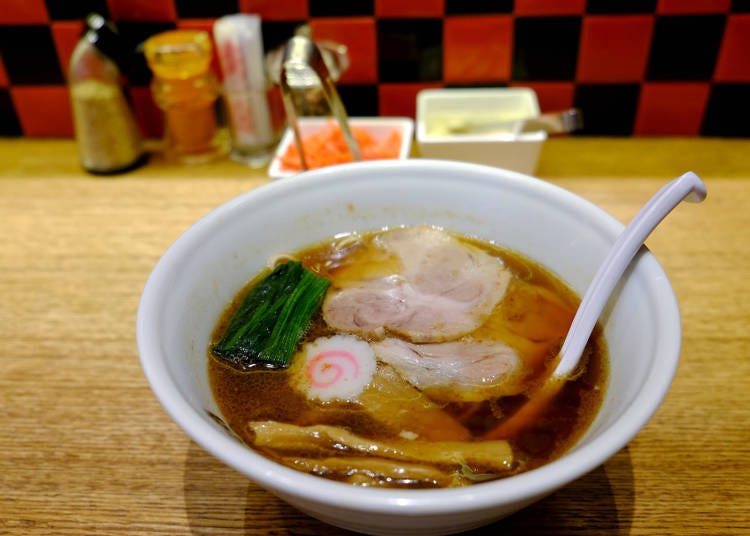 We found a small number of people who don't have a very positive opinion about ramen. It seems some of them can't handle the smell of ramen.

"I hate the fishy smell of Niboshi dashi ramen, or soup stock made with dried infant sardines. I will never eat it." (France, Male, 20s)

"Shōyu ramen has an unusual smell. I don't understand why a lot of people like it." (China, Male, 20s)

Thinking about it, ramen really does have a unique smell. Maybe we like the smell of ramen because we think it's delicious.
Some people are also picky when it comes to toppings! Even raw onions are no good?!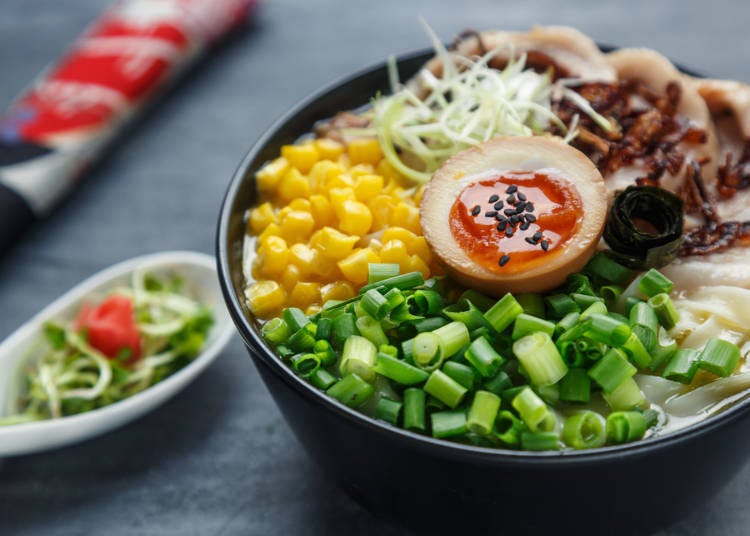 Aside from the flavor, some people are also picky when it comes to toppings.

"I was shocked about the raw onion topping! I can't eat onions." (America, Female, 30s)

There were also a small number of people who said:

"I don't really eat ramen that much, but if it has tofu, then I might eat it." (Canada, Male, 40s)

"The broth is from the fat of the meat, so it's not allowed in my religion." (Canada, Female, 20s)

"I don't have any ramen I don't like. I like every kind of ramen because they are all delicious." (America, Female, 20s)

We're so glad that someone said this!
Ramen is really popular overseas, but foreigners are still divided as to whether they like or hate it. A person's eating habits or their country's culture may affect their opinion of tonkotsu ramen in particular. Well, I'm hungry now. How about we grab a bowl of ramen?
Written by: Raimi Hayashi
Raimi is a history buff in every aspect. She worked in editorial production and is now a freelance writer. Despite studying Japanese history in graduate school, her negative disposition and trauma have prevented her from using her skills. Sometimes, she buckles up and writes history articles.
*This information is from the time of this article's publication.
*Prices and options mentioned are subject to change.
*Unless stated otherwise, all prices include tax.