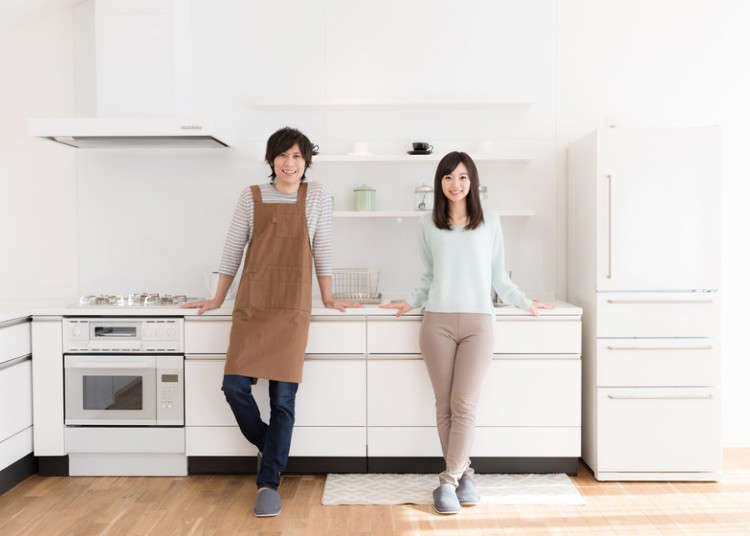 Looking for renting an apartment or a house is usually one of the first things that a foreigner moving to Japan will have to do. However, Japanese rental agreements have some unique features that might differ from those in your country.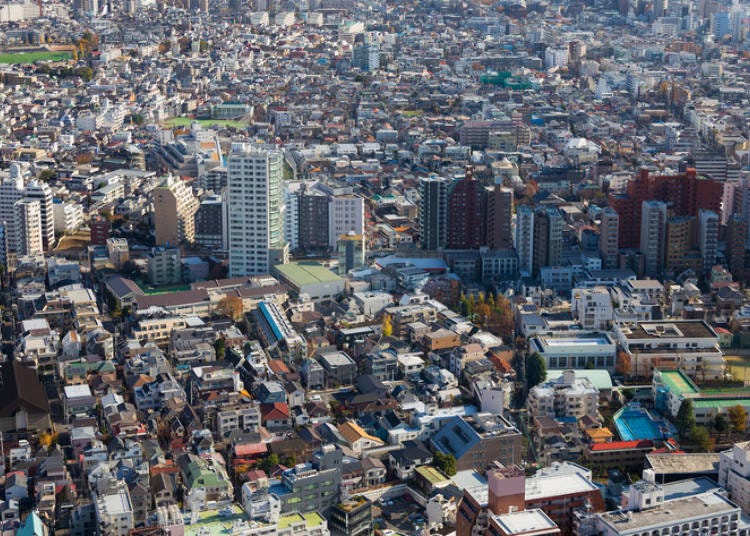 Looking for renting an apartment or a house is usually one of the first things that a foreigner moving to Japan will have to do. However, Japanese rental agreements have some unique features that might differ from those in your country.
Listing websites are a good way to start a search and get an idea of the market prices for which district you want to stay in. Most of them are listed in Japanese, but it is always a good way to get an idea of the market and know the most important real estate agencies in the area.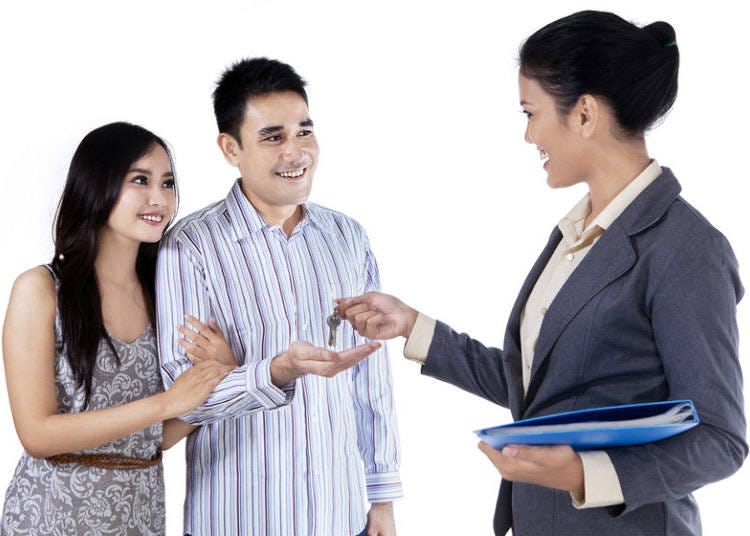 Although real estate agents are located in almost every neighborhood, it might be difficult for a foreigner to rent an apartment using their services, especially for those who are not able to communicate well in Japanese.
When you walk inside one of their agencies, you will find a list of apartments with the layout and the costs to rent them. When you are interested in one, the agent will contact the landlord to see if it is still available and if he would like to organize a visit.

The first issue that a foreigner might face is that you often need to have a Japanese Guarantor that will promise to pay the rent in case of any problem. Also, though the practice seems to be progressively disappearing, it is still common to give the landlord a "damage deposit" and "key money." The latter is a non-refundable payment, which can sometimes be up to six months rent, but most often equal to two or three months.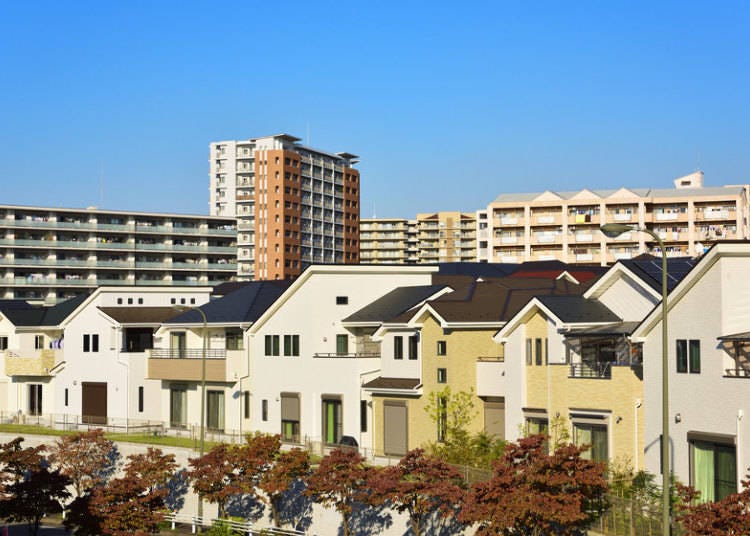 Procedure regarding leases are somewhat different from those in other countries. To avoid problems, a good knowledge of Japan's customs and information given on the contract is important.

・Rent and management fee: In most cases, the rent is paid monthly and in advance. Usually, it can be paid by bank transfer, at convenience stores, or automatically withdrawn from your bank account. Payment by credit card is usually not allowed. In addition, there is a monthly management or common service fee, which pays for the cleaning and repairs of common areas, and electric bills for the whole building.

・Key Money: Although progressively disappearing, the "key money" is a custom unique to Japan that represents, basically, a payment of gratitude to the owner that allows someone to move into the apartment. Generally worth one or two months of rent, it is not returned when moving out.

・Security Deposit: Usually equivalent to one or two months' rent, the security deposit is a one-time fee paid to the owner, that is returned when you move out of the property. If damage to the property occurs, a portion of this deposit will be taken.

・ Realtor's fee: Fee paid to the real estate agency. It cannot exceed a month rent, and in some case might be equivalent to half a month rent or not charged, as the landlord usually has to pay a part.

・ First Month's Rent: Paid at the time of the contract, it might be calculated on a daily basis depending on the date you want to move in.
General Housing Rules to Follow in Japan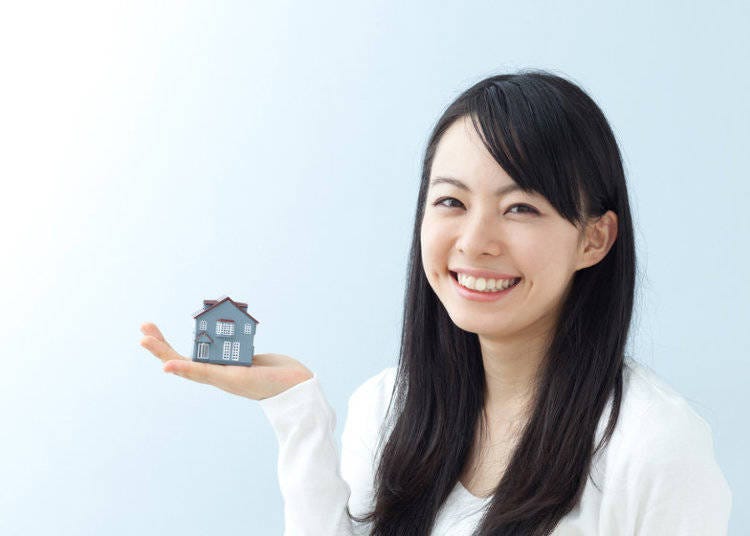 To ensure a smooth stay and avoid any issues, some rules are important to observe after moving in. Be aware that any breach can lead to the security deposit being taken even after moving out, cancellation of the contract, and/or eviction.

・Trash: Separating the trash correctly is important in Japan. Respect the different categories (burnable, non-burnable and recyclables), and adhere to the collection day and the location to set out your trash.

・Pets: Most landlords do not allow pets of any kind. If you want to keep one, it is very important to notify the real estate agency before signing a contract.

・Subletting: Considered as a serious breach of a contract, renting a property to another person is strictly forbidden and can lead to an immediate cancellation with penalties that can be collected from the security deposit.

・Number of residents: The number of people allowed to reside is usually stipulated in the contract, so two people living in the same apartment under a one-person rental is forbidden. However, if you contact your landlord soon enough, a solution might be found.

・Noise: Japan's apartments are well known for their lack of insulation between apartments. Therefore, big cities like Tokyo can be surprisingly noisy. Always keep in mind that, with most of the rental properties built out of wood or with thin walls, noise can easily be heard by your neighbors, and playing a musical instrument is forbidden most of the time.
Types of Apartments & Houses in Japan
Depending on the type of place you rent, the living quarters may be separated from the restroom and kitchen, or you might find a place that combines all these aspects into one solitary room. Let's go over the types of rental places you can expect to find in Japan:

• Share House
For foreigners who want to meet new friends, don't mind living in a small community, or simply don't plan to spend a lot of time at home, share houses might be a good option. Quite common in big cities, it's probably one of the cheapest ways to stay in Japan. The concept is simple: you rent a bedroom where you can stock a mini fridge and television, but all the living areas like the kitchen and bathrooms are shared with other people living under the same roof. In case of any disagreements, a landlord or manager is often there to help and supervise things. Because this type of stay of very popular among foreigners, some companies have specialized in it and often provide some apartments for a stay of just one month or more.

• Apartment
In Japan, most of the apartment buildings tend to be constructed using wood, light steel materials, and are around two storeys high. The noise isolation tends to be poorer, but the rent and management fees tend to be slightly lower than for mansions. Moreover, furnished apartments are still quite rare in Japan, and most of them are meant for the expat population.

• Mansion
Even though there is no official definition, the biggest difference between a Japanese mansion and apartment usually lies in the building construction. Mansion walls are supposed to be thicker, so they let less sound goes in. The construction will be reinforced concrete, giving more stability during an earthquake, and the lifespan of the building can easily reach 70 to 100 years. They are close to what is usually known as a condominium.

• House
Due to the limited space available, the market for house rental in Japan tend to be smaller in big cities like Tokyo or Osaka and, except in the suburbs area, most of them tend to be old constructions.
Japanese Housing Layout Terms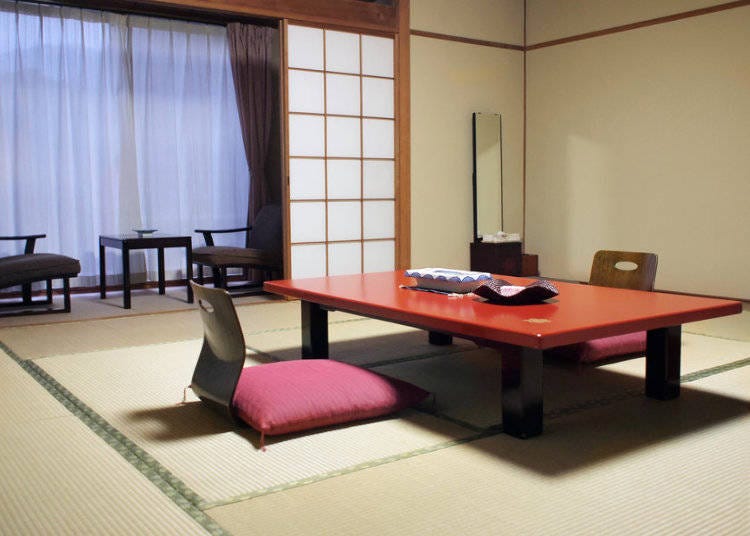 The terminology used to define the size, space and conditions of a place are quite unique in Japan, and a good knowledge of them is necessary to make the search even easier.

Room Layout and Size:
For the measurements, three units are used: the common m², the tsubo (about 3.3m²) and the jou (about 1.65m², or 0.5 tsubo). When looking at the floor plan, you might also encounter specific terms. Here is a quick chart to give you an overview of what to expect. The number in front of the acronym usually indicates the number of bedrooms.
*This information is from the time of this article's publication.
*Prices and options mentioned are subject to change.
*Unless stated otherwise, all prices include tax.