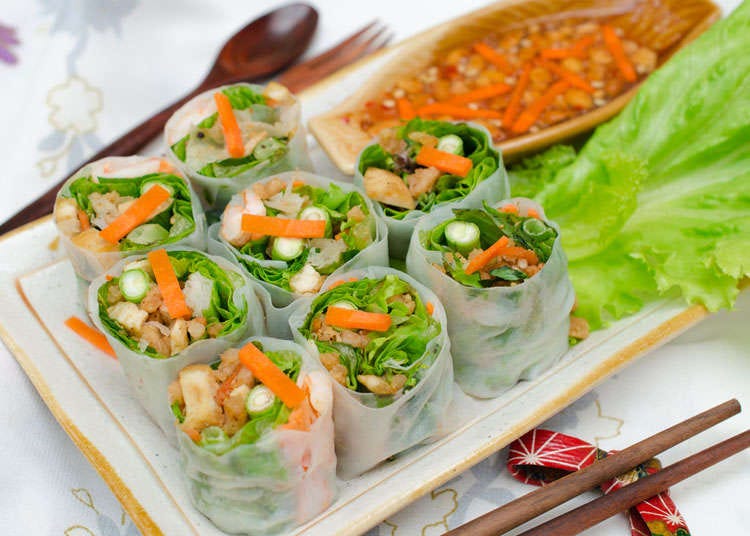 Some Vietnamese dishes are known among all Japanese people and many people have eaten them. Vietnamese cuisine uses coriander which is a herb with a unique flavor. Many Japanese people are attracted by this coriander and become Vietnamese cuisine lovers.
History of Vietnamese cuisine in Japan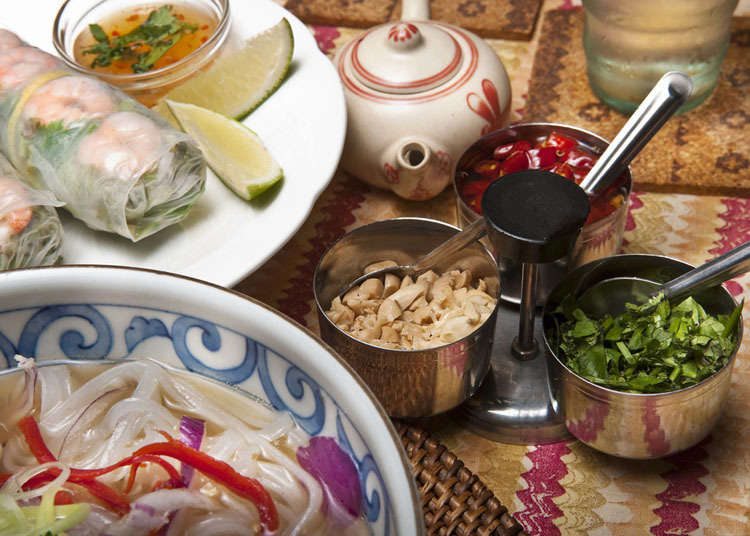 Vietnamese cuisine hit the ground running in the 1990s in Japan. The most popular dishes were pho, rice vermicelli, and Vietnamese spring rolls. These dishes are loved by the Japanese so much that they are a must-have dish anytime they visit Vietnam.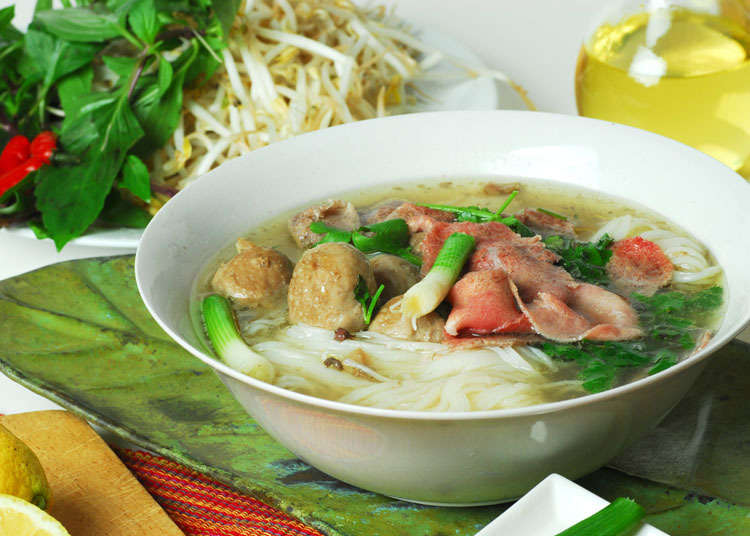 Pho is composed of flat rice noodles dipped in a light-taste soup. Miso soup and clear broth soup which are loved traditionally by Japanese people are lightly seasoned in most cases so the light-taste of pho matches with Japanese people's tastes. Many Japanese people are also fond of Chinese originated ramen and Japan's buckwheat noodles, so there are many that love pho as well.
Similar to pho, rice vermicelli is composed of noodles made from rice. Its noodles are relatively thinner than pho and it has a light texture. In Japan, vegetables and seafood are fried first and then boiled rice vermicelli is added and fried again. In Japan, lightly fried rice vermicelli is most popular. As for seasoning, soy sauce, oyster sauce and more are used.
The Vietnamese spring roll is made with ingredients such as shrimps and vegetables which are wrapped by a thin, transparent rice sheet and then dipped in sauce that contains red pepper. This Vietnamese dish has gained immense popularity since the year 2000. Today, you can find it on the menu of many family restaurants.
Where to Enjoy Vietnamese Cuisine in Japan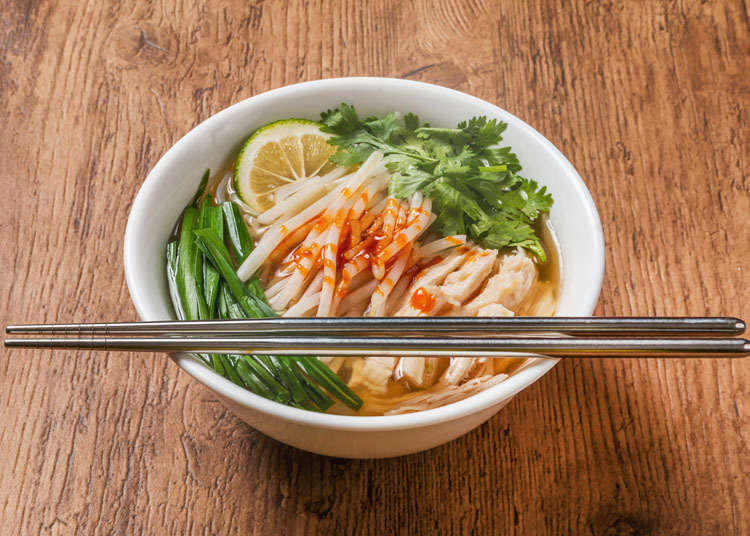 Tokyo is dotted with Vietnamese cuisine restaurants and well-established restaurants are located in Akasaka as well. Chain restaurants specializing in pho can be located in Tokyo's Marunouchi and Ginza areas. You can sometimes find rice vermicelli at convenience stores or at izakayas (bars). The ingredients of Vietnamese spring rolls, rice vermicelli, pho and the sheets of Vietnamese spring rolls can be found in many supermarkets so they are now easy to come by.
*This information is from the time of this article's publication.
*Prices and options mentioned are subject to change.
*Unless stated otherwise, all prices include tax.