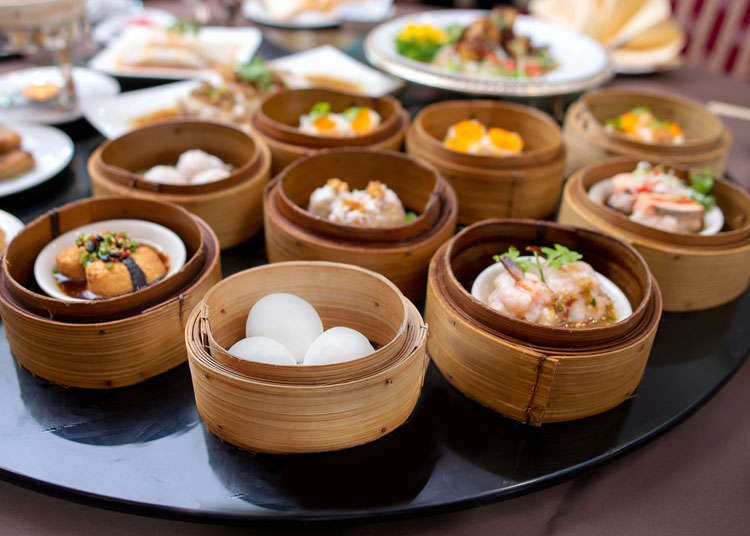 Chinese "dim sum" is said to have been introduced to Japan long ago. While taking over the dim sum menu of Chinese dishes, it melted into the unique culture such as "tea party" where many people enjoy drinking tea.
History of dim sum in Japan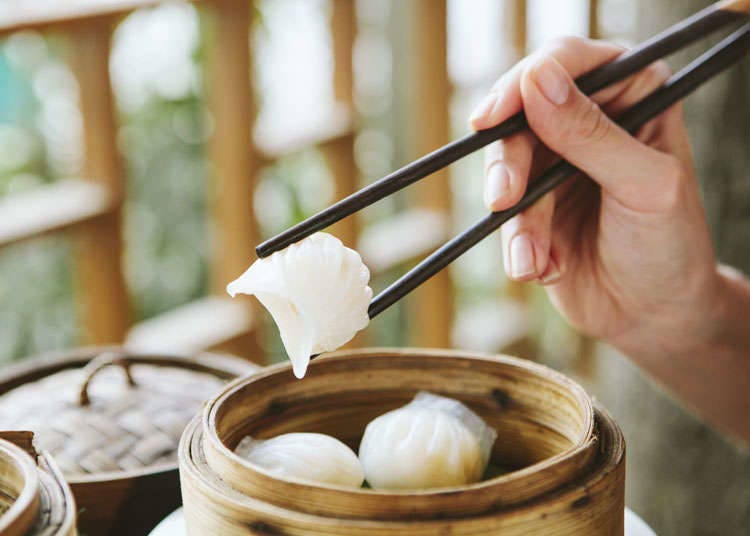 Dim sum is said to have been introduced to Japan around 1200. In those days, people often gathered and had a "tea party" for drinking tea. Dim sum became popular as food eaten during tea parties. In China snacks and light meals are called dim sum. The word "dim sum" is not familiar to the Japanese. However, some popular dishes originated from dim sum, and they are indispensable for Japanese people.
The Japanese like springy texture and sticky texture, and the texture of steamed shrimp dumpling is just like them. Also "Xiaorongbao" (photo), made by wrapping meat with thin flour dumpling skin and steaming, became popular in Japan especially after the 2000s. Its characteristic is the hot meat juice in the skin. Among sweet dim sum, sesame dumpling is widely known. It is a standard dish of Chinese restaurants.
Restaurants serving dim sum in Japan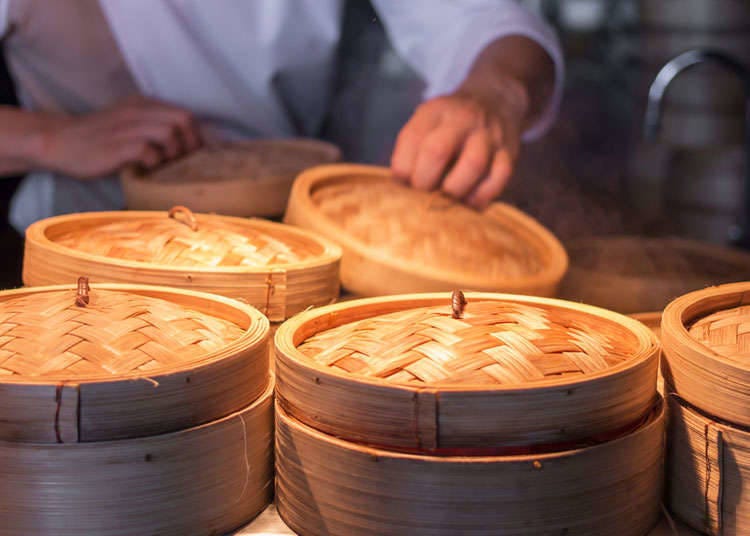 If you want to eat dim sum in Japan, go to Chinese restaurants. They have a menu with many dim sum dishes so you can enjoy a variety of them. If you go to the downtown of Tokyo such as Ginza and Shinjuku, you can find dim sum restaurants. There is a "Xiaorongbao restaurant" in Ebisu of Tokyo, where you can enjoy eating Xiaorongbao in a comfortable atmosphere similar to a cafe.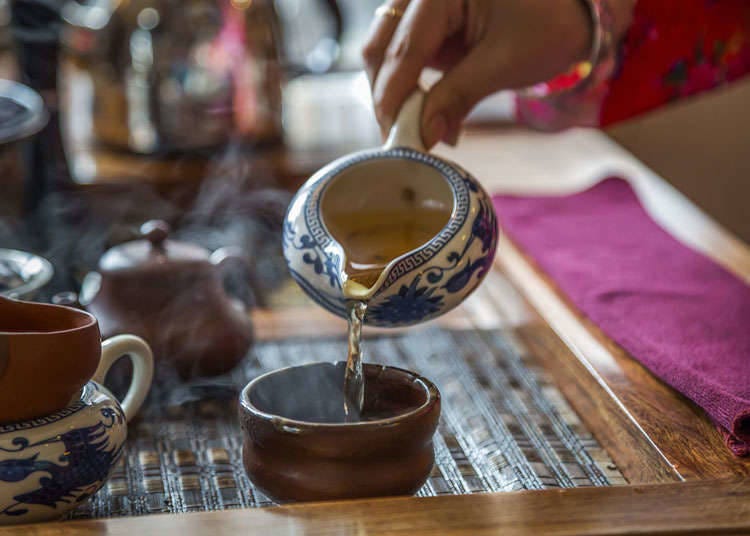 China has a culture of "yum cha," eating dim sum and drinking oolong tea and jasmine tea. There are also yum cha restaurants in Japan, especially Chinatown in Yokohama of Kanagawa Prefecture. The shops in the whole area are related to China, and there are many yum cha restaurants. You can enjoy dim sum dishes made by genuine Chinese chef, and yum cha. Some restaurants have "all you can eat" and "all you can drink" plans, allowing you to enjoy eating nearly 70 different dim sum dishes and drinking tea as much as you like for about 2 hours.
Dishes which became independent of dim sum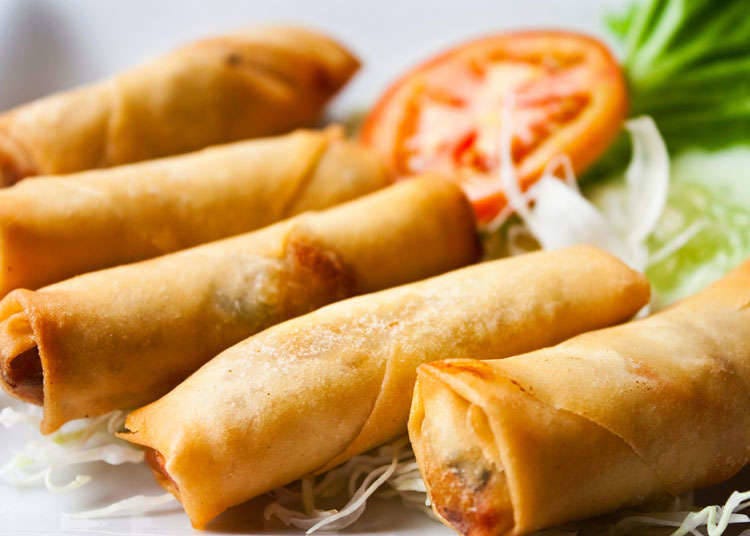 In Japan, many popular dishes became independent of dim sum. Japanese people eat Gyoza and Shao mai on a daily basis. Gyoza is made by wrapping shredded meat and vegetables with wheat skins and frying them, and Shao mai is made by wrapping meat and other ingredients with wheat skins and steaming them. Spring roll (photo) is also a standard dish appearing on Japanese dining tables. Cooked spring rolls and frozen spring rolls are sold at supermarkets, and they are ready to eat only after frying.
*This information is from the time of this article's publication.
*Prices and options mentioned are subject to change.
*Unless stated otherwise, all prices include tax.