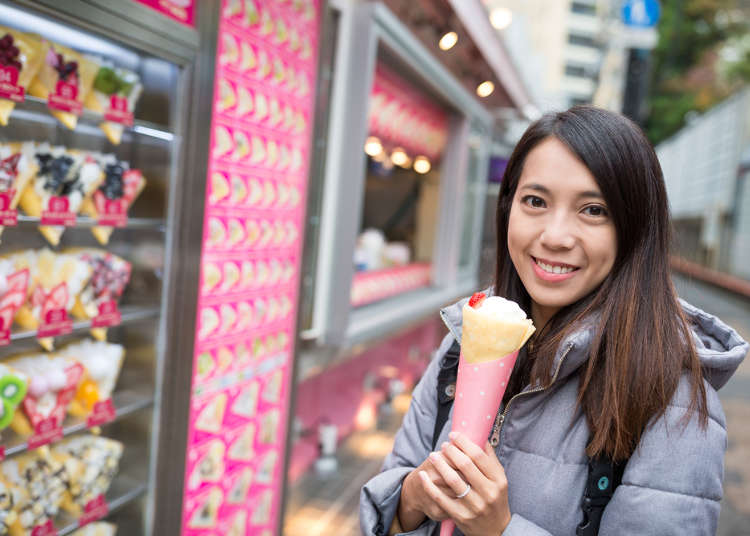 While created in France, it's no secret that crepes are popular worldwide, and Japan is certainly no exception! However, did you know that the Japanese have an unusual way of eating them? Learn more about how crepes became a sensation in Japan!
Where to Find Crepes in Japan?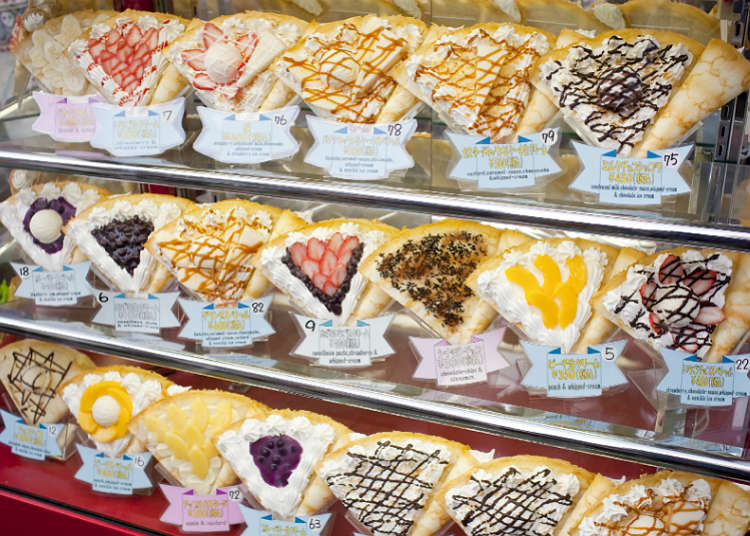 In many Japanese cities, you can buy these tasty treats from crepe shops on the street. Some shops can be found inside buildings, and others are mobile crepe shops.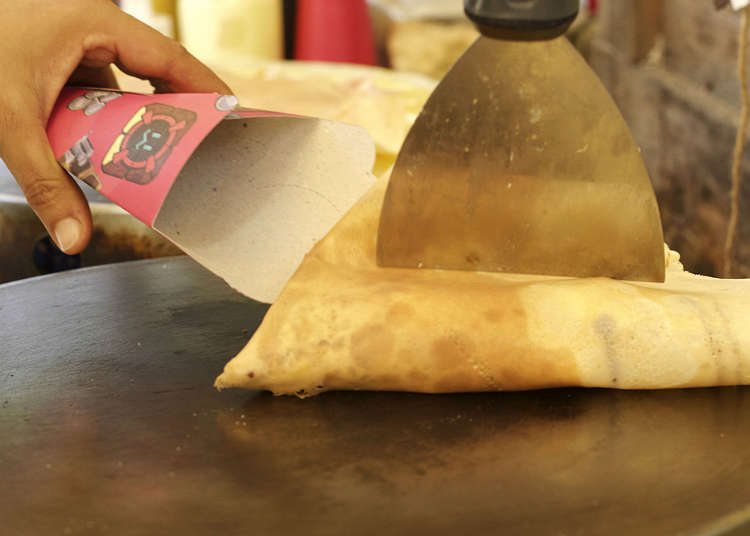 Crepes can be bought at festivals and other events such as baseball games and soccer matches. Of course, you might also find them in French restaurants. And if you are looking for crepes in Tokyo, you must visit Harajuku's Takeshita Street, which is famous for its many crepe shops as it is for its fashion! Why is this the case?
Harajuku: A Crepe Lover's Heaven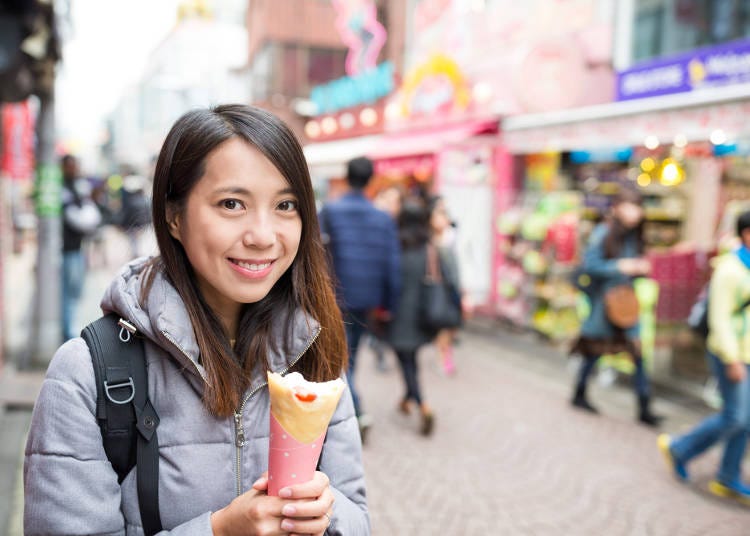 Back in 1977, Tokyo's first crepe shop was opened in Harajuku. It was here that an unconventional method of eating crepes was popularized: Rather than eating the dessert sitting down, with a fork and knife, crepes, stuffed with various delightful fillings, were wrapped up and served in a paper, allowing customers to eat on the go! This typical Harajuku-style of eating crepes became trendy throughout Japan and remains popular to this day!
As mentioned above, crepes sold on the street are wrapped in paper, making it an easy-to-eat and mess-free snack. Some stores may give you a plastic spoon as well. Often, there will not be any seating, so many people eat them while sitting on a bench in the park, or walking around on the street. However if ordered at a restaurant, you will typically eat them with a fork and knife.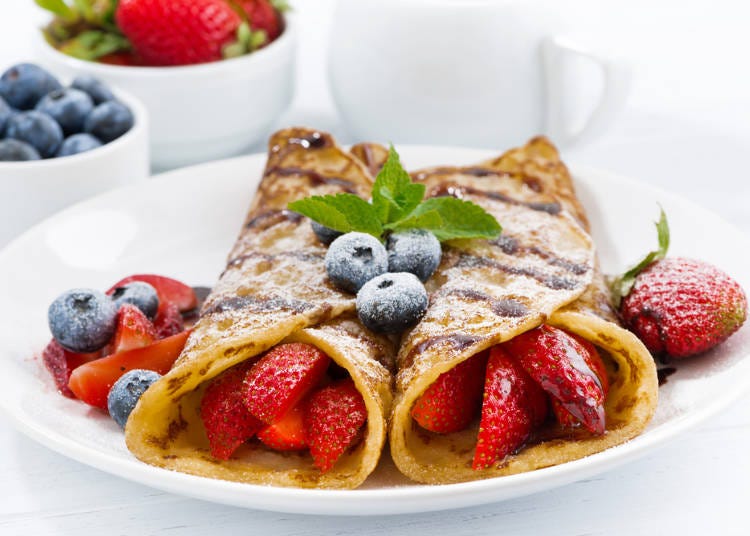 Crepes with strawberry whipped cream and banana chocolate whipped cream have consistently been the top two most popular, so most stores will have them on the menu. Other sweet delights include blueberry, matcha, custard, and cheesecake.
Crepe Toppings: Savory Crepes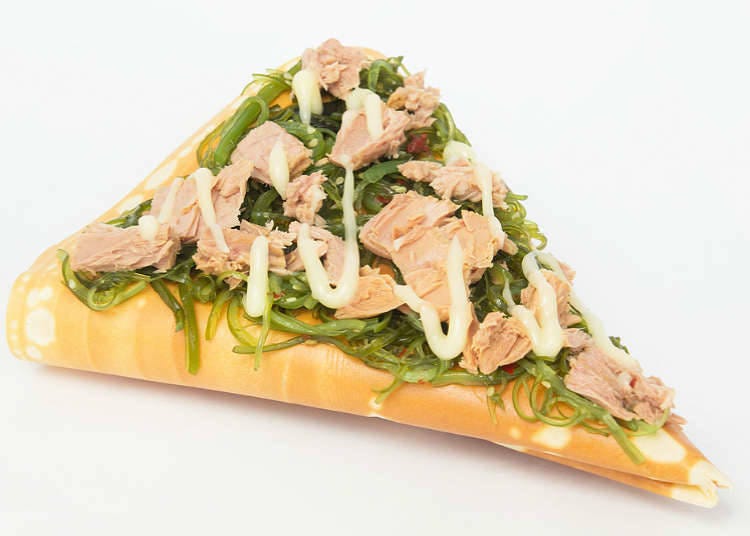 However, not all crepes are sweet; there's no shortage of savory crepes offered in Japan. Some savory crepes you may encounter include ingredients such as tuna, lettuce, mayonnaise, cheese, shrimp, or chicken, just to name a few! These are great options for a snack or a light meal.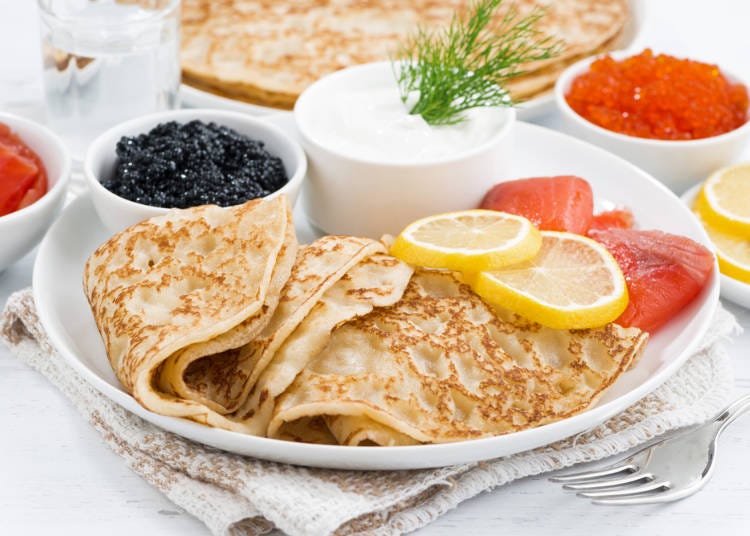 Recently, high-class crepe stores are getting popular among adults looking for a more sophisticated taste. Shops offering such crepes have featured toppings such as blue cheese, caviar, and exotic fruits, and are often paired with alcoholic beverages.
Crepes: An Unexpected Japanese Favorite!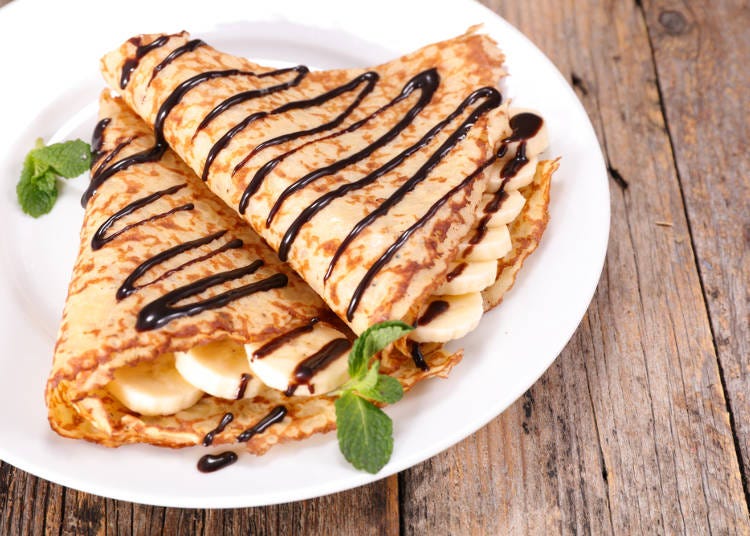 While most people wouldn't necessarily connect crepes with Japan, it's a treat that has become a must-try when visiting the country. Whether you prefer sweet or savory flavors, give Japanese crepes a taste during you visit!
*This information is from the time of this article's publication.
*Prices and options mentioned are subject to change.
*Unless stated otherwise, all prices include tax.