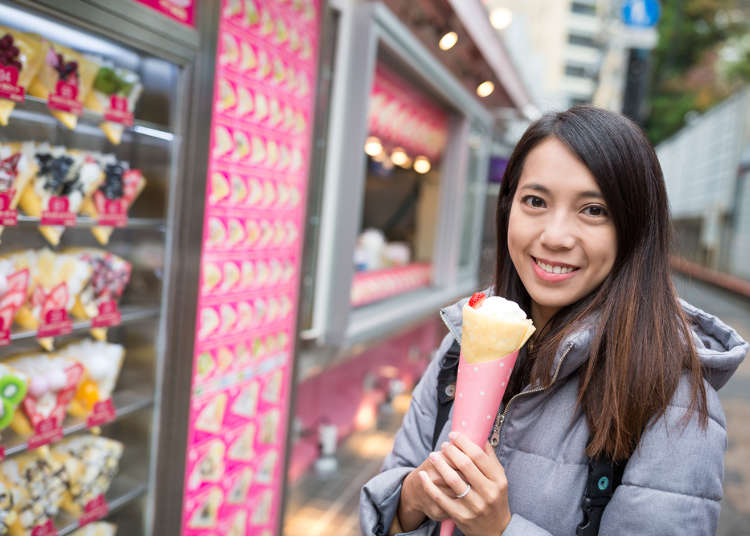 Crepes are popular among young females. The unique way of eating crepes in Japan has been established, which is to wrap some whipped cream, ice cream, chocolate and sweet fruits inside the crepe pastry. This style was created in Harajuku, Tokyo, back in 1977 and is still popular.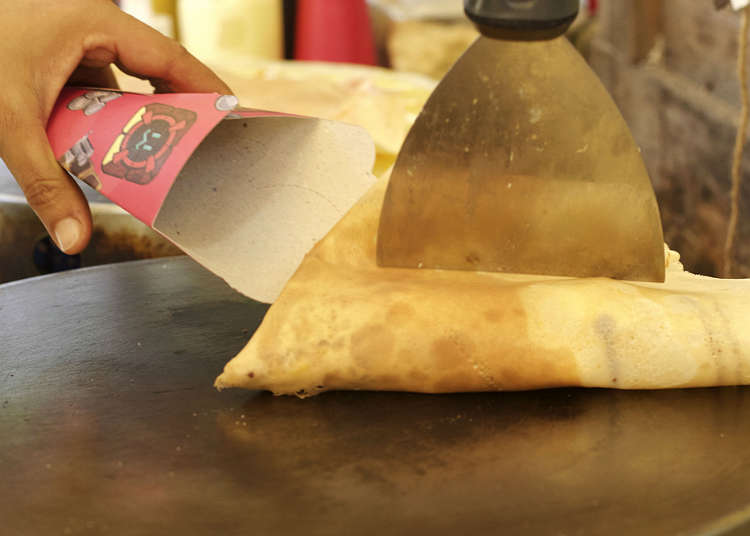 In Tokyo, for example, you can buy crepes from crepe shops on the street. Some shops are in buildings, and others are mobile crepe shops. They can be seen at festivals and events as well as at sporting events such as baseball and soccer. Also you can enjoy savory crepes which are more common in western countries at restaurants including French restaurants.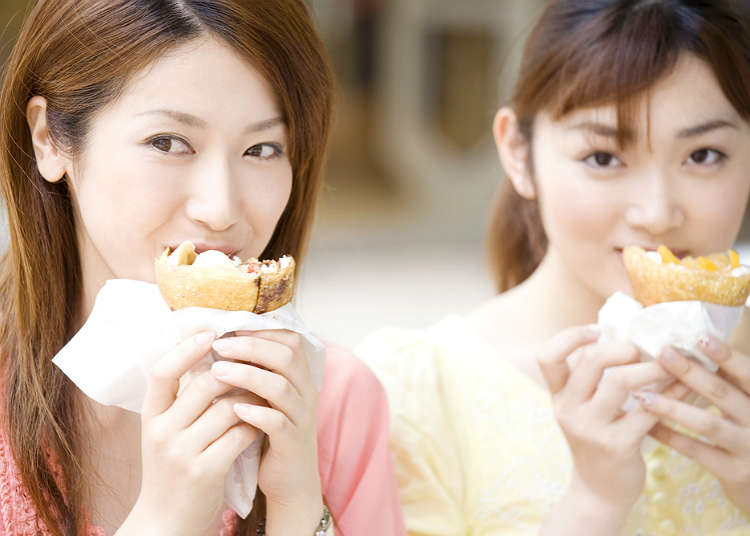 If you buy crepes from a store on a street, they will give you a paper-wrapped one, so you can just start eating it. Some stores may give you a plastic spoon as well. Most stores don't have seats inside so many people eat them while sitting on a bench in a park or walking around on the street while people use a fork and knife to have crepes served at French restaurants or other restaurants.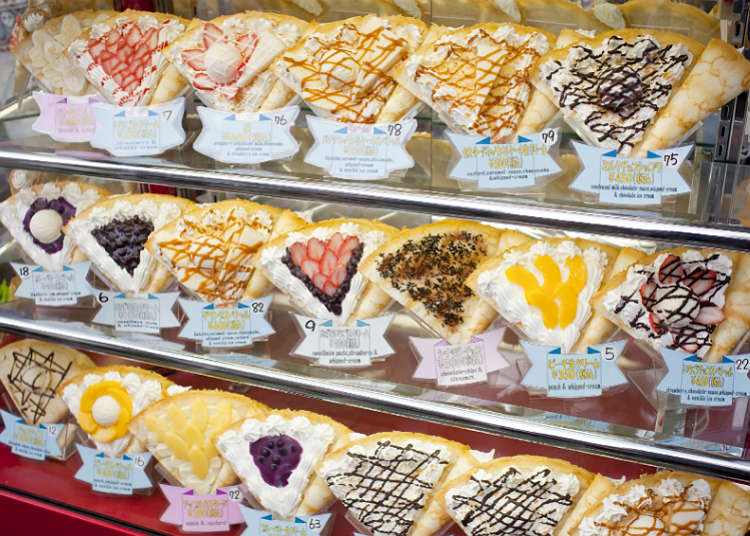 Crepes with strawberry whipped cream and banana chocolate whipped cream are the 2 most popular ones, and most stores have them on the menu. Also, savory crepes with non-sweet toppings such as tuna or chicken are suitable for snacks or light meals. Recently, high-class crepe stores are getting popular among adults, and they serve crepes with toppings including blue cheese, caviar and rare fruits along with alcohol.
*This information is from the time of this article's publication.