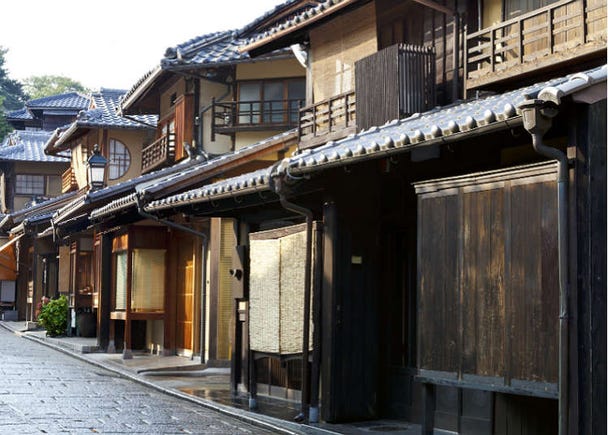 You can find historical townscape in many places in Japan. Not only former capitals, Kyoto and Nara but also other areas in Japan keep historical quarters.
About historical townscape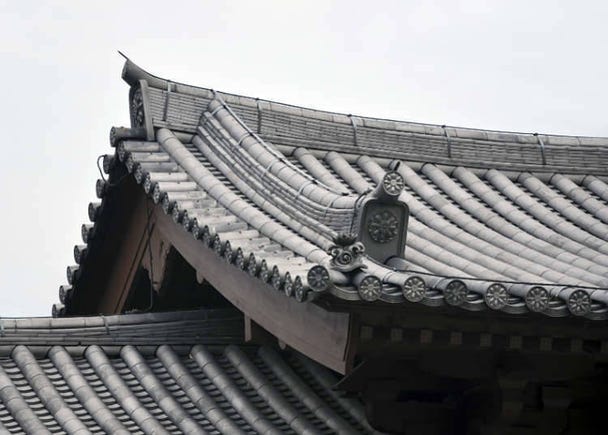 Most old Japanese houses are built with wood and kawara earthenware tails are usually laid on its roof. Wooden roof house and thatched roof farmhouse are also typical historical Japanese houses. Common people usually lived in one-story terrace house called nagaya. Some cities such as Kyoto still keep historical terrace house district.
Big cities with historic townscape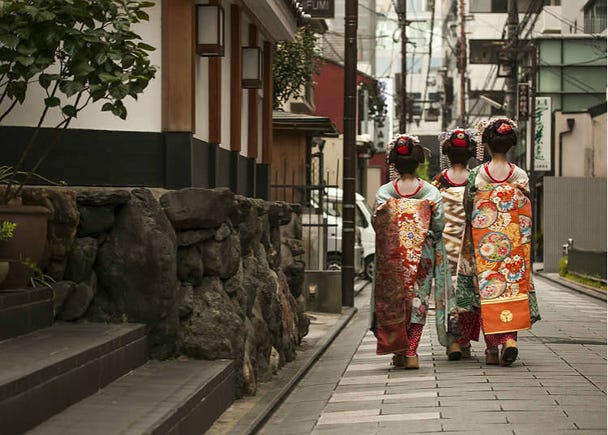 Former capital cities, Kyoto and Nara had historically many habitants and their historical quarters still remain there. Gion area in Kyoto preserves historical townscape where maiko performers who dance at a party are strolling. Higashichaya Old Town in Kanazawa city of Ishikawa where a castle-town atmosphere still remains is designated as an important preservation district of historic buildings. The area is also called little Kyoto.
Small cities where you can stroll historical quarter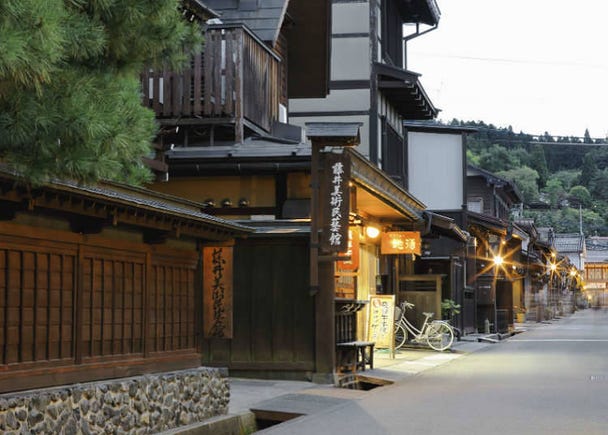 Besides big cities, many historical quarters remain in many areas in Japan. In Takayama city of Gifu, there are townhouses with lattice door along the street. There were post stations to accommodate travelers in the Edo era and an old post station with townhouses and stone pavements remains in Kiso county of Nagano. Tomonoura in Fukuyama city, Hiroshima keeps historic sites and townhouses. Lastly there is an area called little Edo with a castle-town atmosphere in Kawagoe city, Saitama.
Etiquette to walk around historical quarters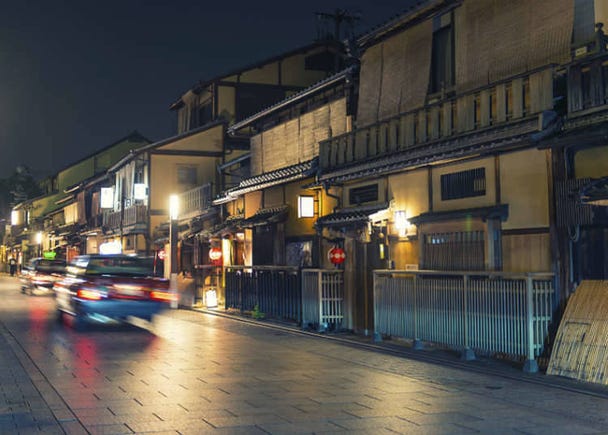 Sightseers often take photos of maikos without their permissions in Kyoto and it causes a problem. They might rush to another customers and it is better not to bother them by casually talking to them. Old buildings usually are fragile. So be careful not to touch them when you shoot photos.
How to enjoy four seasons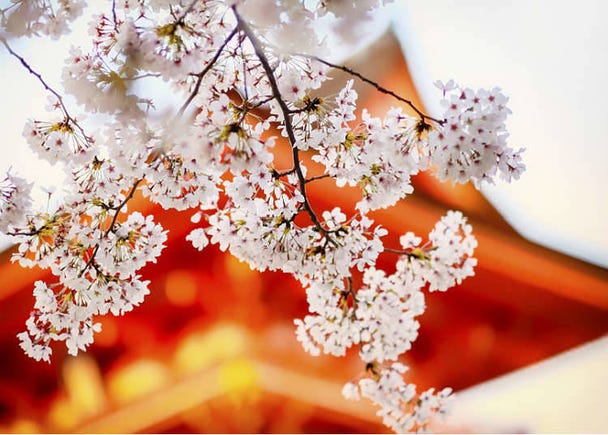 April is the peak season of cherry blossom blooming in Japan. You can enjoy historic townscape with cherry blossoms in some places. In the rainy season around June, it rains a lot and very humid. You can admire the changing colors of autumn leaves around October. It would be a great experience to see historical town covered with snow in cold areas such as Takayama city, Gifu.
Historical quarters today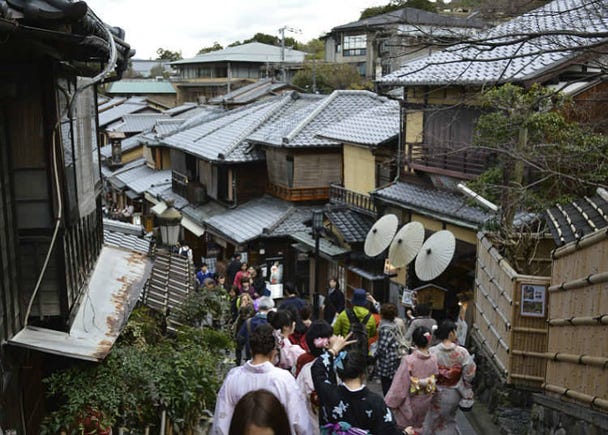 Historical quarters are protected as important preservation districts of historic buildings according to Japan's act on protection of cultural properties. Currently, there are 110 areas designated as preservation districts. In order to keep historical townscape, there are restrictions to reform or expand buildings as well as detailed regulations not to put up big signs for retail stores.
*This information is from the time of this article's publication.
*Prices and options mentioned are subject to change.
*Unless stated otherwise, all prices include tax.