It's no secret that the Japanese really love baths! Here we will introduce what makes their bathing culture unique and point out some things to keep in mind when entering a Japanese bath.
Japan's Unique Bathing Culture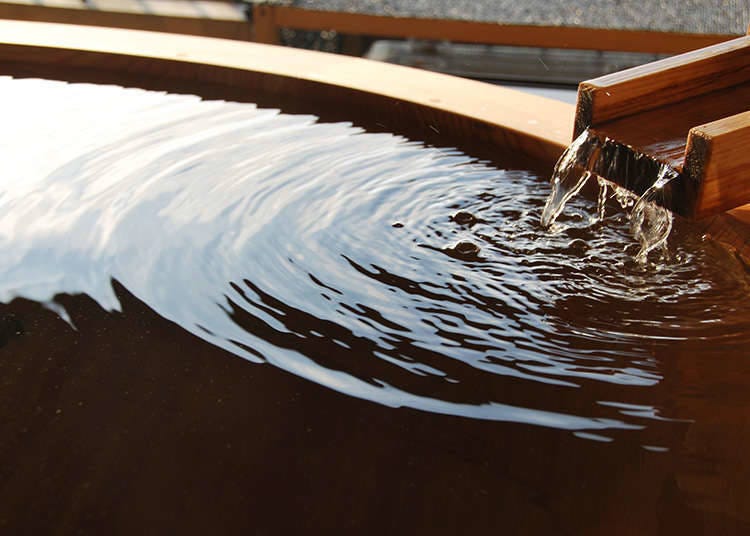 For the Japanese, there's no greater way to relax than having a soak in a hot bath. In fact, in Japan it's quite common to visit public bath houses called 'sento'. Depending on where you come from, this activity may seem unusual, but in Japan it's considered perfectly natural to be nude with a group of strangers, having a dip in a sento or onsen (hot spring).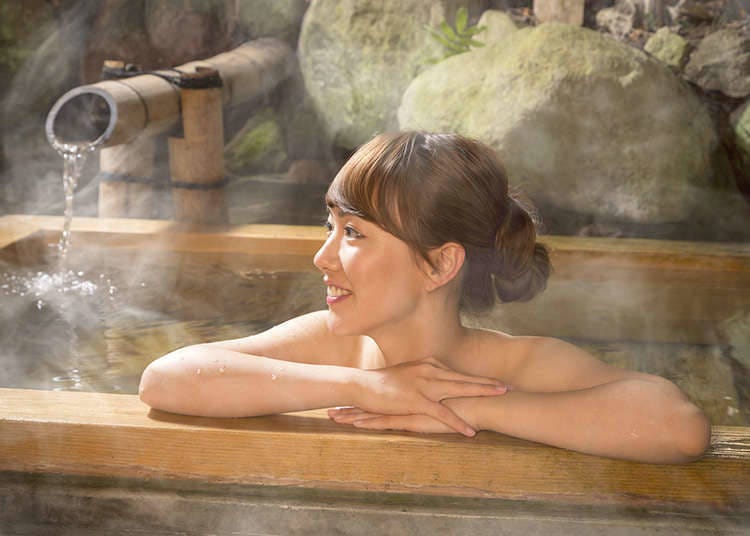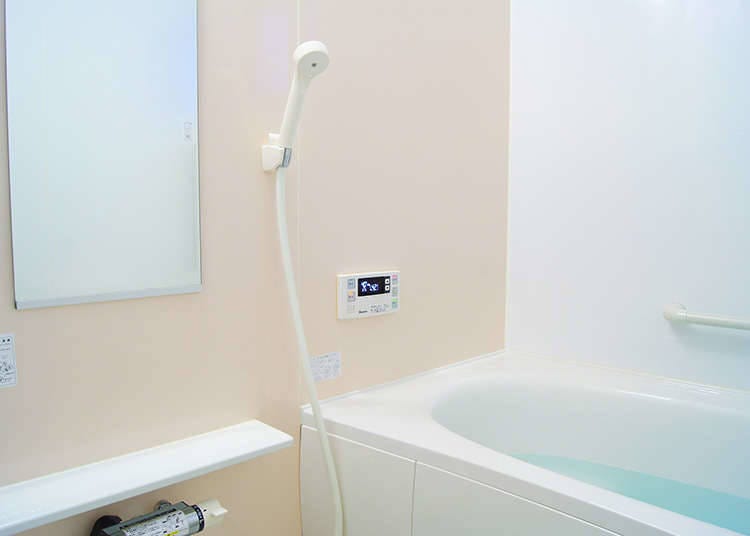 The typical bath that can be found in a Japanese household is separated from the showering area. In such places where the bathtub and showers are separated, you are meant to wash yourself at the showers. It should also be noted that ideally, a Japanese household will have the toilet in a separate room from the bathing area, so that the washing area is a place of pure cleanliness.
Typical Unit Baths in Hotel Rooms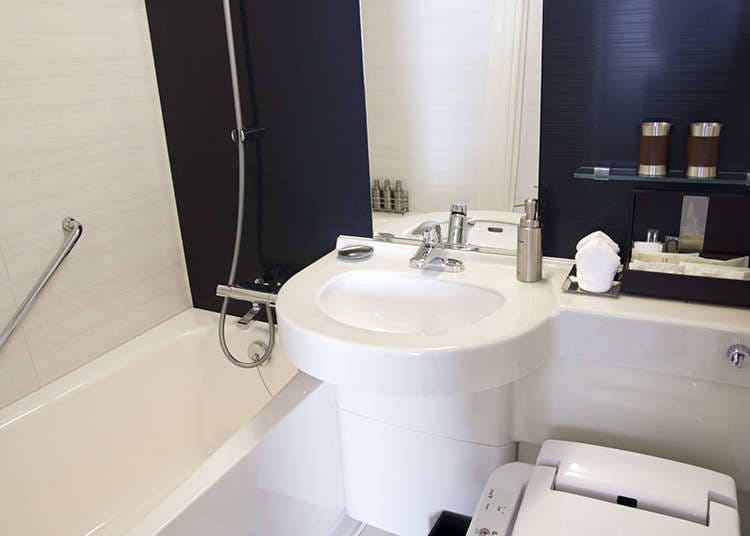 The bathrooms of Japanese business hotels generally have the toilet, sink, and bathtub all in the same place to form a unit bath. Although it is a little small, you can take your shower in the bathtub itself. In order to prevent the water from splashing out to the toilet, the bathing area comes with curtains that you can shut when showering.
Large Public Baths in Hotels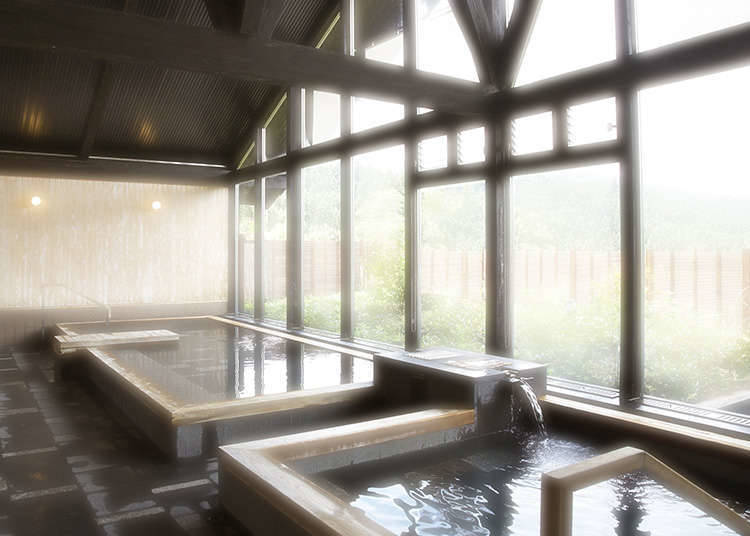 In Japan, there are also hotels that have large baths separate from the private ones in rooms. These large baths are usually separated into male and female baths.

Before entering, you first strip down in the designated changing room and place your belongings in a basket or in a locker. You may want to leave your valuables in your room or entrust them to the receptionist. Hotels with a public bath often provide a yukata in the room, and it is perfectly acceptable to go to and from the bath wearing it!
Shared Baths and Hot Springs Day Trips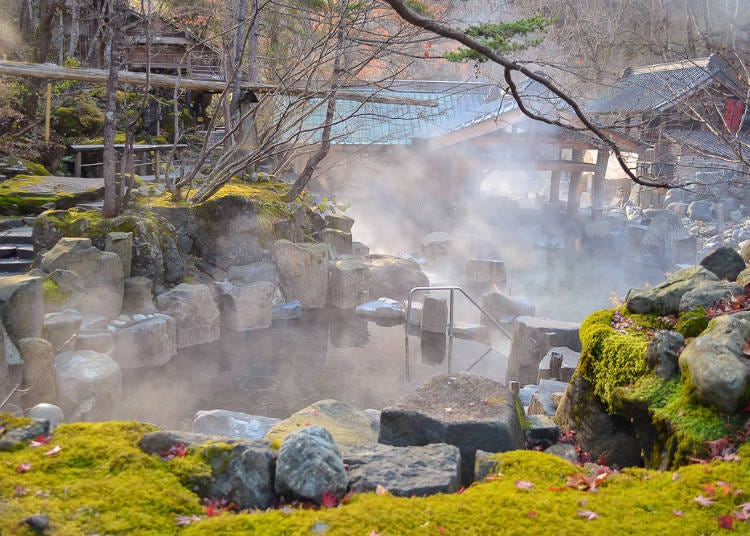 In Japan, it's also popular to take a day trip to a public bath or hot spring, where you don't have to stay a night to enjoy a nice hot bath. It's a great way to spend a day with family and friends, and can be very budget-friendly depending on the place chosen.
Other Kinds of Baths in Japan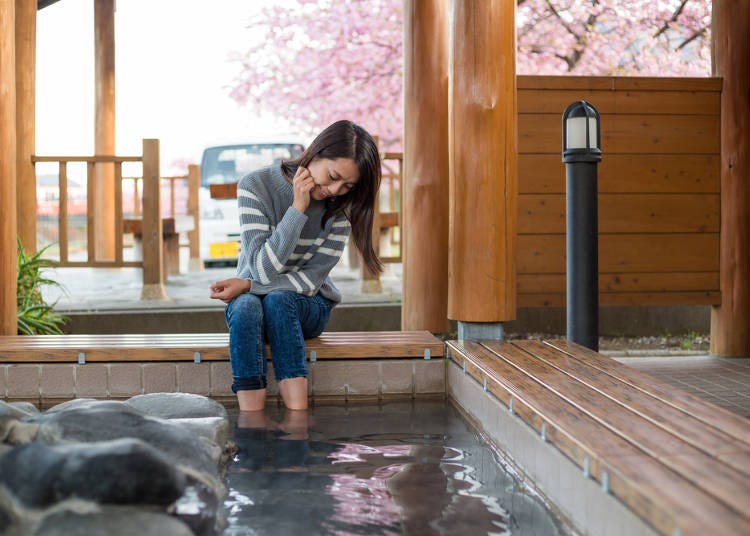 For those wishing for a mixed-sex experience, there are also onsen facilities that allow men and women to bathe together while wearing swimsuits. (There are still a few traditional baths with nude mixed bathing, however they have become scarce in modern times.) Sometimes you may come across a foot bath, which lets you have the mini-experience of an onsen, without having to fully immerse your body.
Etiquette Tips to Keep in Mind When Visiting a Public Bath!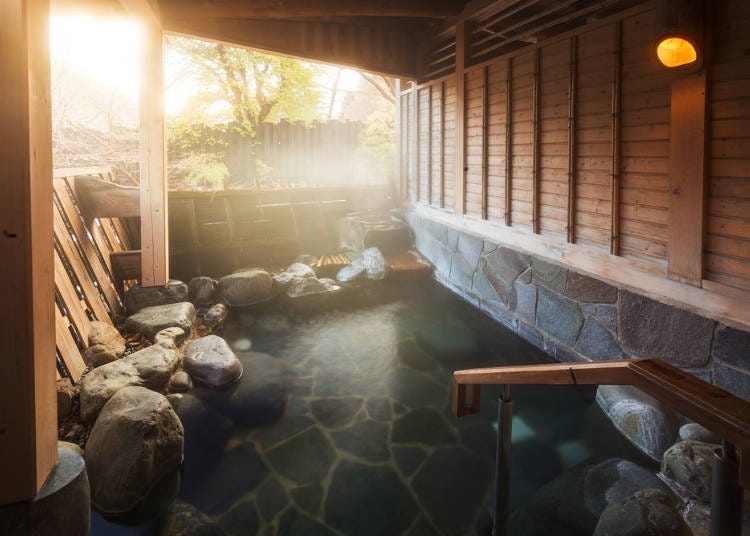 When taking a bath in a sento, onsen, or hotel, like any public area, it goes without saying that it's important to be considerate of others. When showering, try to prevent the water from splashing onto others. When entering the bath, do not soak your hair or towel in the bathwater. If you have long hair it would be a good idea to bring a hair clip or tie to keep it pulled back. No swimming or horseplay! Remember that a Japanese bath is all about relaxation, so just sit back and let yourself be enveloped by the soothing, peaceful water. Lastly, make sure to clean up the area you used before heading out.
Shared Baths in Guesthouses, Ryokan, and B&Bs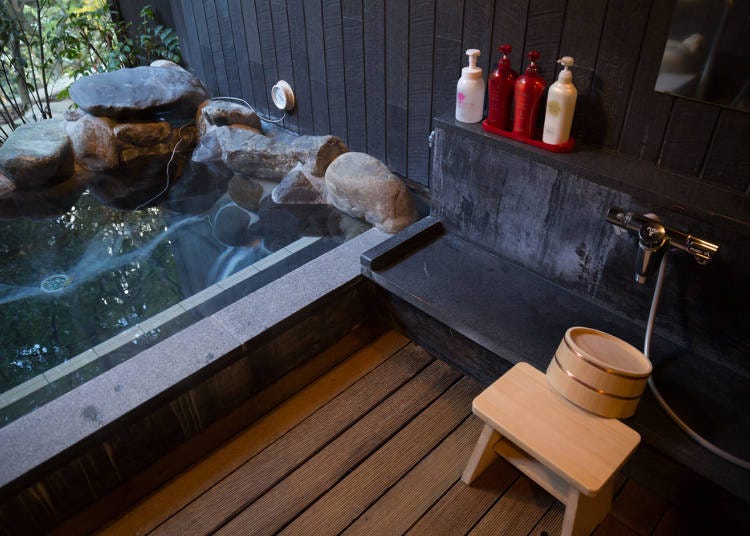 In places like guesthouses, bed and breakfasts, and small ryokan (traditional Japanese inns), there may be no private baths in rooms, offering only a public bath. Be sure to check beforehand to know which kind you will be getting.
Don't Miss Out on Japanese Bathing Culture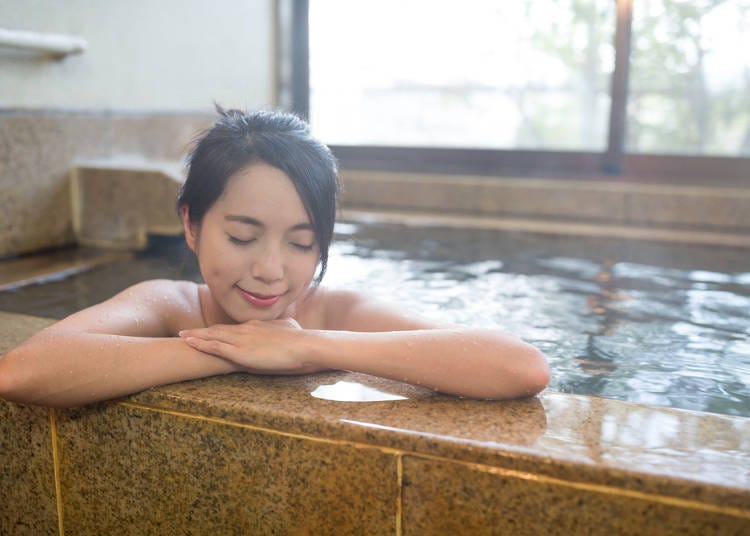 Baths are an easy and fun way to experience Japanese culture. So, try one yourself and have a relaxing time!
*This information is from the time of this article's publication.
*Prices and options mentioned are subject to change.
*Unless stated otherwise, all prices include tax.
Limited time offer: 10% discount coupons available now!