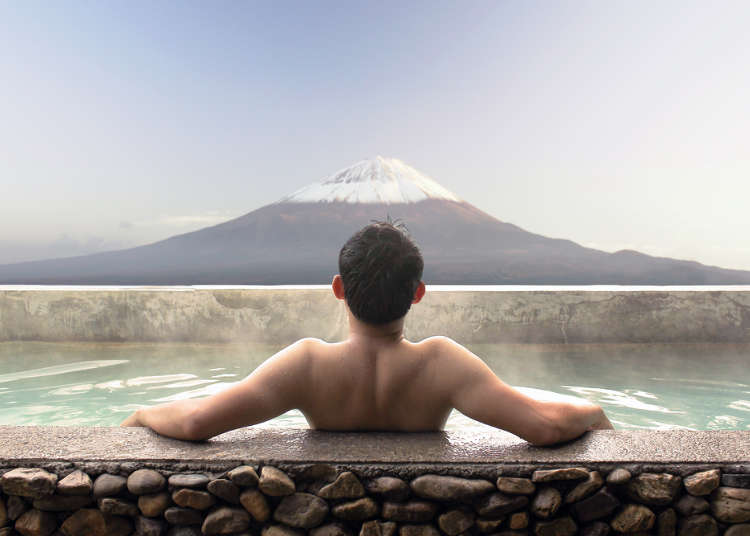 The Japanese really love baths. Here we will introduce this bath culture of theirs, and point out things to keep in mind when entering a Japanese bath.
Japan's unique bathing culture
The Japanese like putting warm water into the bathtub and soaking in it. They go to public bath-houses and then enter the baths with strangers, naked and without a swimsuit.
The typical Japanese bath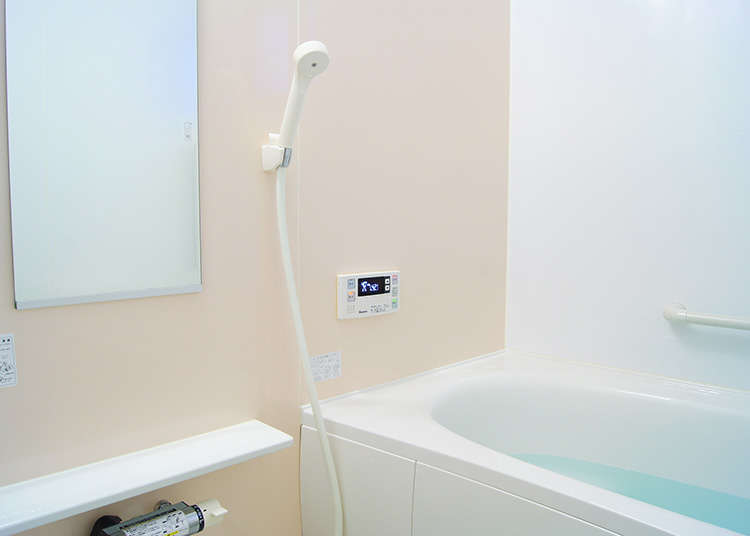 The typical bath that can be found in a Japanese household is separated from the showering area. In such places where the bathtub and showers are separated, you wash your body and head at the showers.
Typical unit baths in hotels
The bathrooms of business hotels generally have the toilet, sink, and bathtub all in the same place to form a unit bath. Although it is a little small, you can take your shower in the bathtub itself. In order to prevent the water from splashing out to the toilet, the bathing area comes with curtains that you can shut when showering.
Large baths in hotels
There are hotels that have large baths separate from the private ones in rooms. These large baths are usually separated into male and female baths. You strip in the changing rooms and place your belongings in a basket or in a locker. You may want to leave your valuables in your room or entrust them to the receptionist.
Etiquette tips to keep in mind in the large baths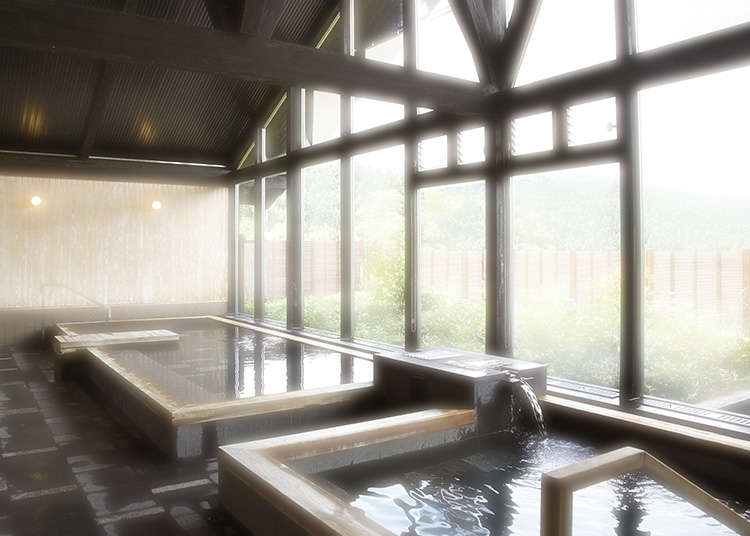 It is important to be considerate of others in the large public baths.When showering, try to prevent the water from splashing onto others. When entering the bath, do not soak your hair or towel in the bathwater. You are not allowed to swim in the baths either. Lastly, do clean up the area you used, and you may want to wash your body then too.
Shared baths in guesthouses and B&Bs
In places like guesthouses, bed and breakfasts, and small ryokans (Japanese-style hotels), there may be out-baths, where there are no private baths in rooms. They usually have small public baths, so let's be considerate of others when using them.
There are shared baths and hot springs for day trips too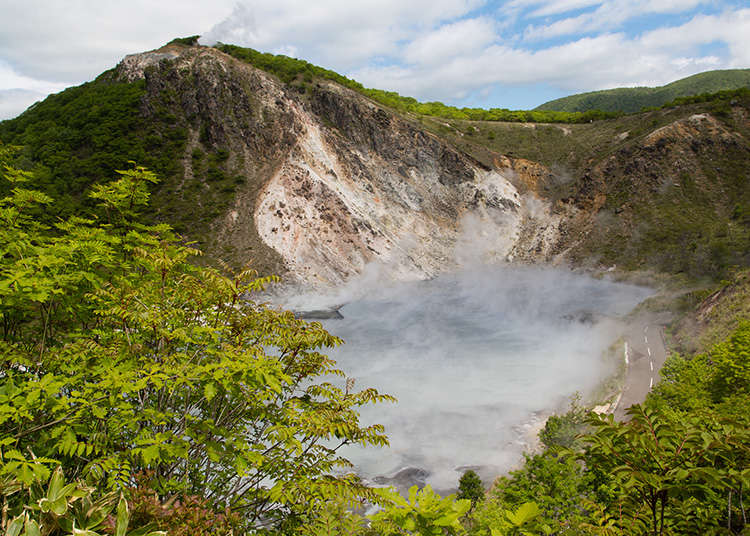 In Japan, there are bathhouses and day-trip hot springs, where you don't have to stay a night to enjoy the baths. In such cases, you will have to pay an entrance fee to the receptionist.
In conclusion
Baths are an easy way to experience Japanese culture. We hope you can abide by the rules and have a relaxing time.
*This information is from the time of this article's publication.