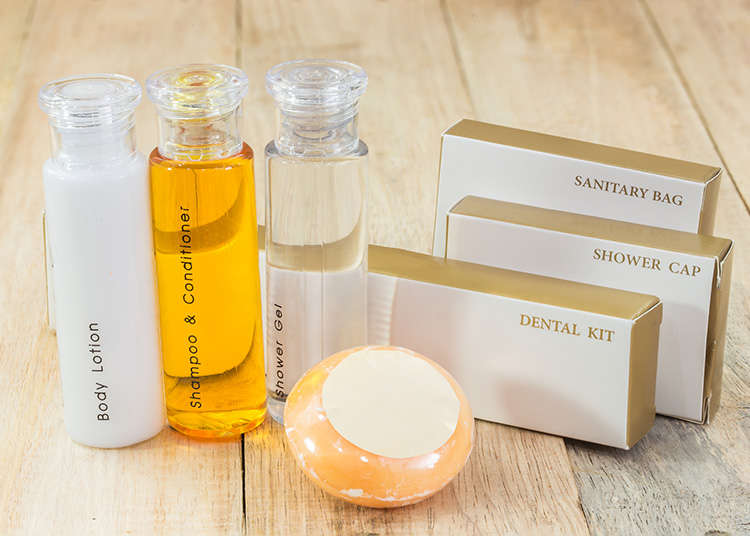 Japanese hotels have various equipment and amenities prepared in guest rooms. But how should we use them?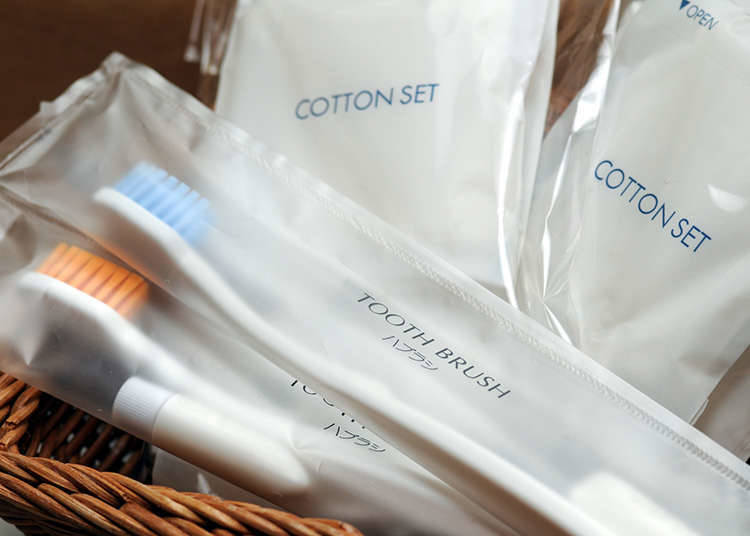 In general you will receive amenities such as a toothbrush, toothpaste, a razor, and a hairbrush, which you can use and then dispose of or bring home with you.
General hotel room equipment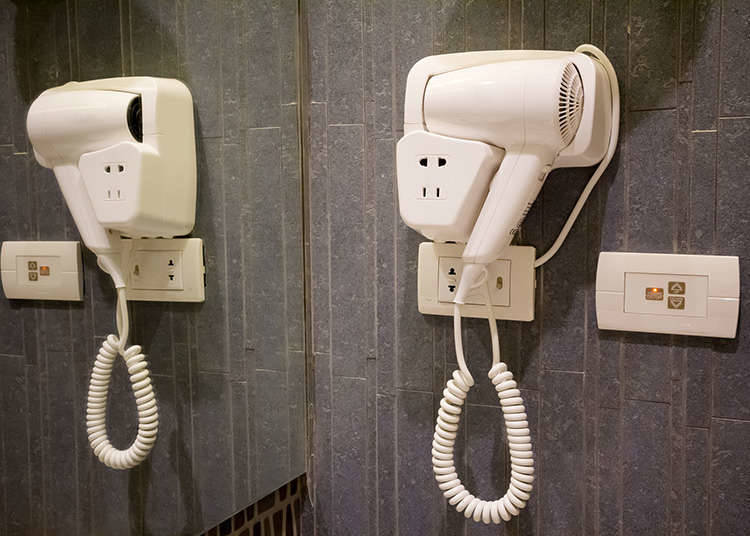 General hotel room equipment includes a LCD TV, Wi-Fi or wired LAN, a hair dryer, a teakettle or hot water dispenser, glasses and tea cups, toilet paper, tissue paper and so on. Also, some hotels have the Bible and a yukata (an informal cotton kimono) in a desk drawer of the room. You should not bring any of these items home with you.
At the reception desk, some items are provided or rentable free of charge.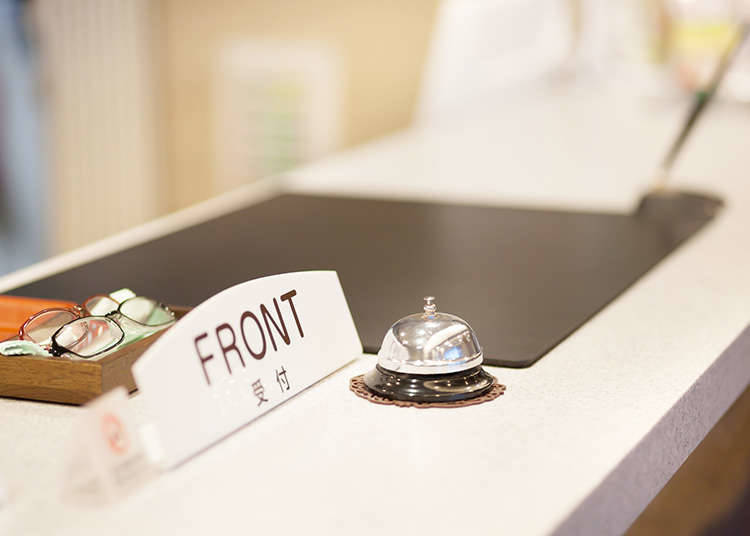 Some hotels provide amenities at the reception desk instead of leaving them in the rooms. Also, ask at the reception desk if you want anything, since some hotels will let you rent humidifiers, air purifiers, trouser pressers, LAN cables, and so on free of charge.
Hotels' chargeable and complimentary services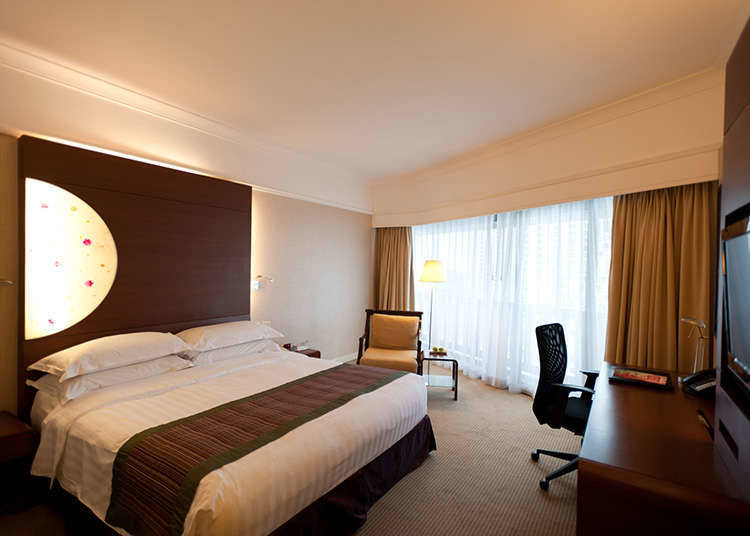 In general, chargeable services include dry cleaning, massages, renting a computer, and room service. On the other hand, some hotels have ice makers on every floor to supply you with ice, and will rent you umbrellas free of charge. Just ask at the reception desk if you want anything, since some hotels may try and respond to your needs, even if such a service would end up being something not specified in the hotel guidelines.
Free breakfast and drinks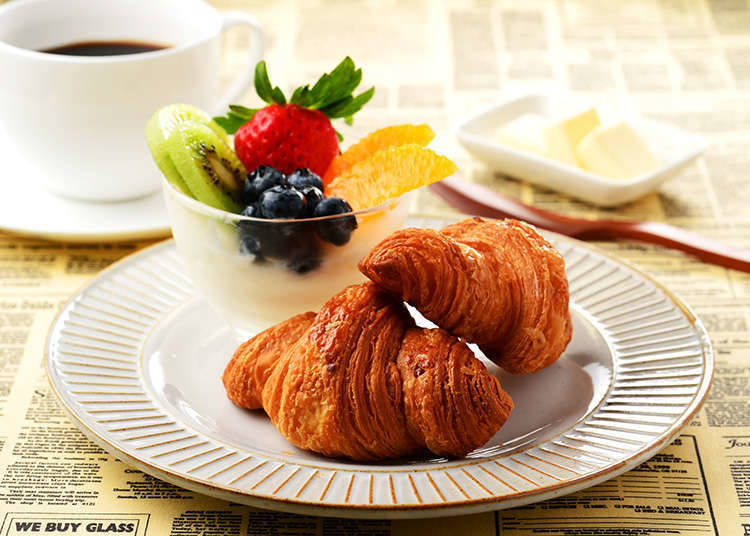 Japanese hotels offer packages that can either include or exclude breakfast. Note that you will need to reserve breakfast separately if it is not included. If you want your breakfast included, normally you can get this done during check-in or can pay at the restaurant on the day you want to eat. Some hotels provide a basic, free breakfast.
*This information is from the time of this article's publication.