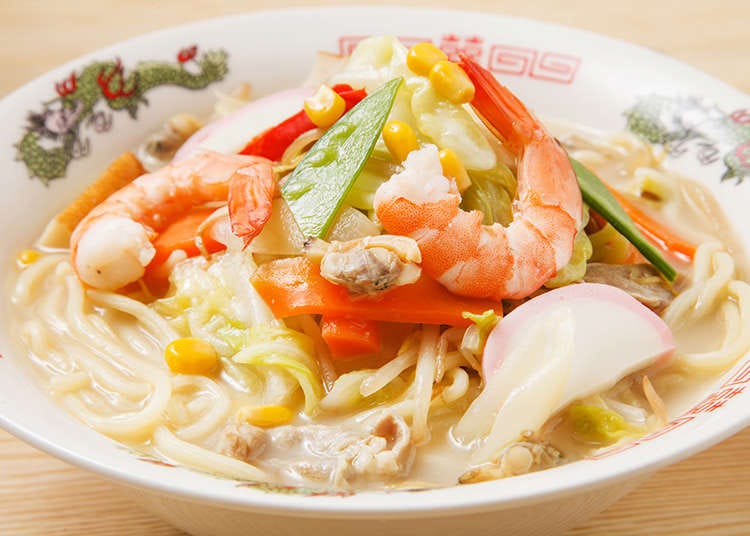 We would like to introduce Chanpon, a noodle dish which is highly nutritious with flavors of various ingredients.
Nagasaki, the birthplace of chanpon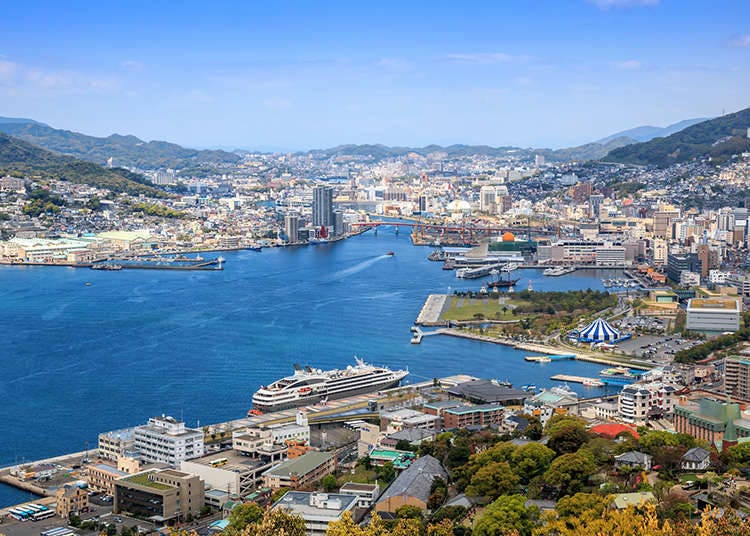 Chanpon originated in Nagasaki, which had the only port that had been open for international trading in Japan back in the Meiji period. A fusion of Japanese culture and western culture developed into a distinctive culture, which supposedly influenced the food.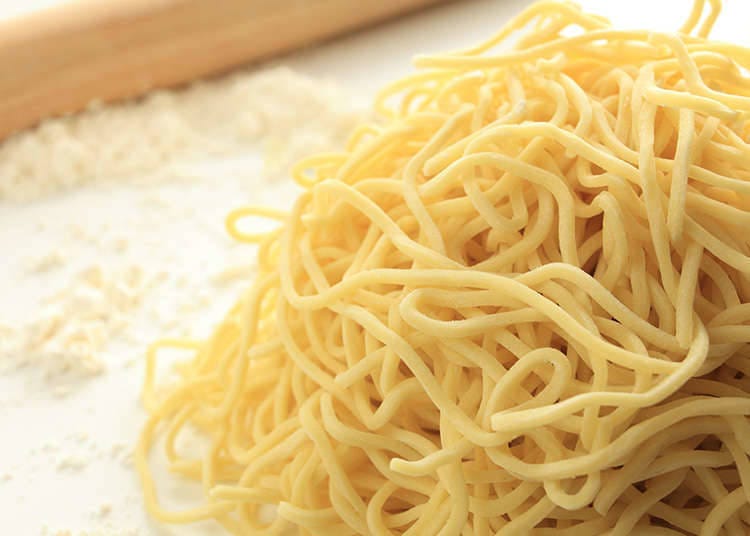 Chanpon is made of thick noodles and thick pork bone soup. In Nagasaki the noodles are made with additives called "touaku". However, you need a permission to handle it and only a few people in Nagasaki are authorized to do this. That gives the Chanpon in Nagasaki distinctive taste and makes it different from that of other prefectures.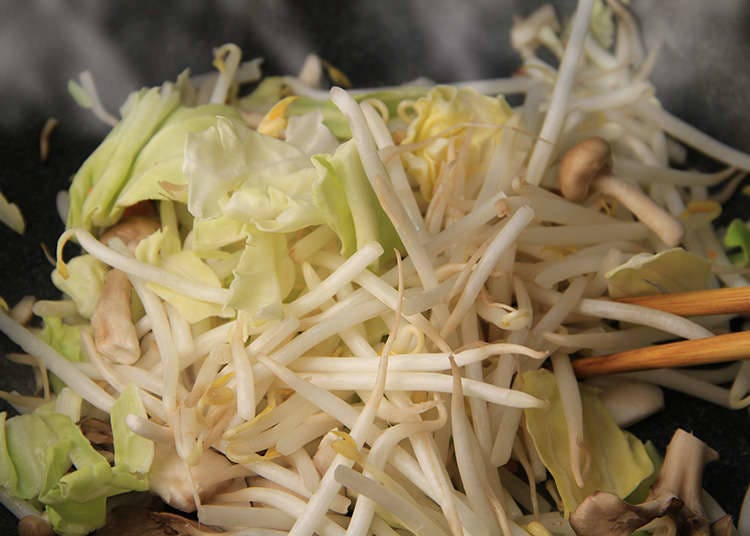 Meat, mainly pork back ribs, seafood including shellfish, shrimps and squid, vegetables including carrot, cabbage, soybean sprouts, snow peas and onion and processed white fish paste called kamaboko are fried all together and placed on top of the noodles.
Saraudon (a dish of noodles with various toppings) derived from chanpon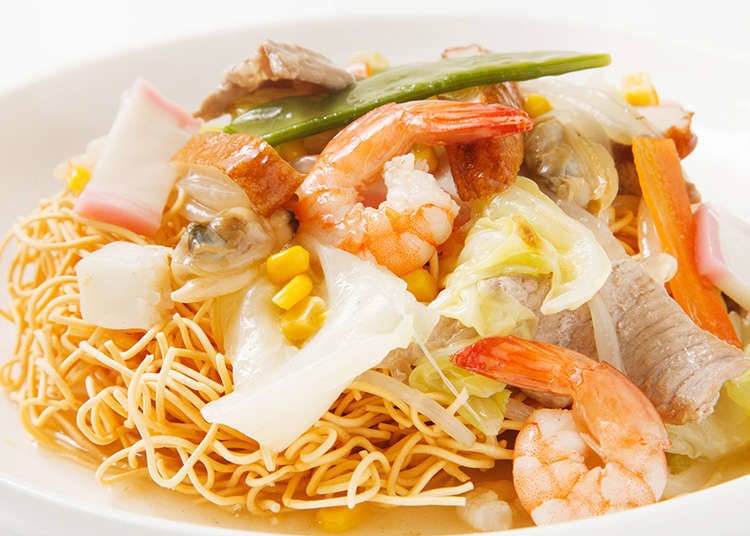 Saraudon is made of the same ingredients as Chanpon. But the noodles are deepfried and the ingredients are thickend with starch. There are two types of noodles, thin deepfried noodles and thick fried noodles.
Delicious ways to eat chanpon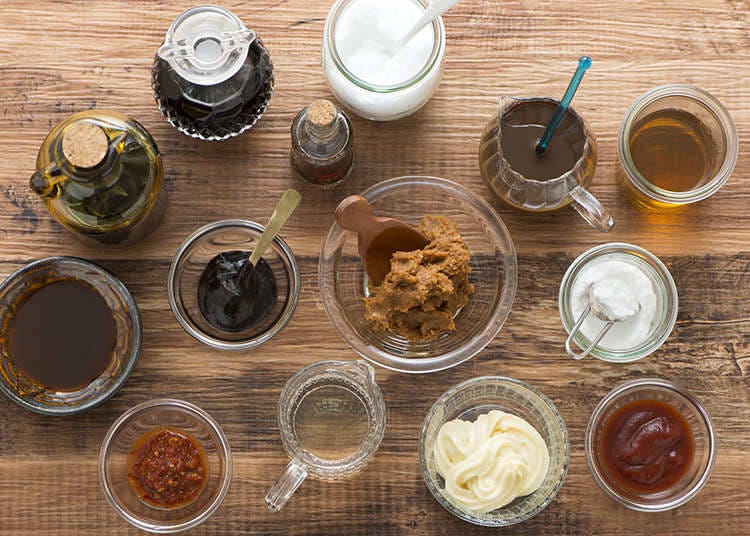 Chanpon is delicious as it is, however, if you put some seasonings, it will have a different taste. With white pepper the taste will be firmer, with chili oil it will be richer and aromatic, and with vinegar it will be lighter and have a healthier taste.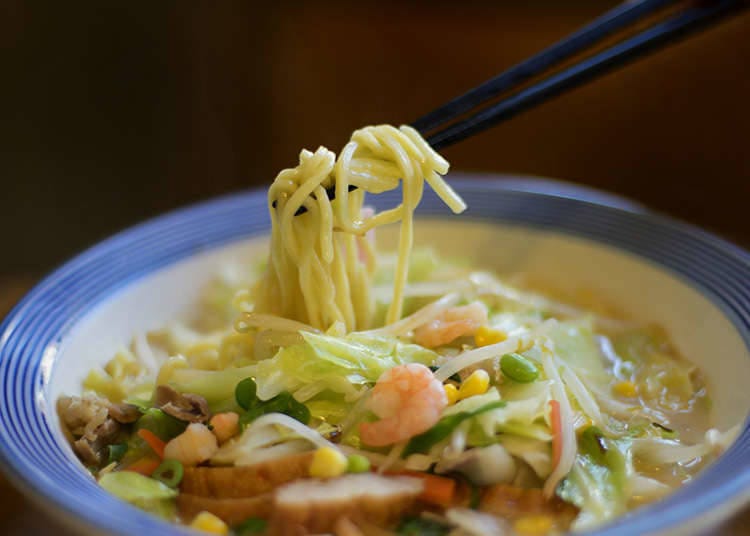 There are restaurants specializing in Chanpon throughout Japan and you can enjoy it easily at any time. Chanpon has lots of ingredients. Chanpon can provide you with enough nutritions in a dish and satisfies you.
*This information is from the time of this article's publication.
*Prices and options mentioned are subject to change.
*Unless stated otherwise, all prices include tax.