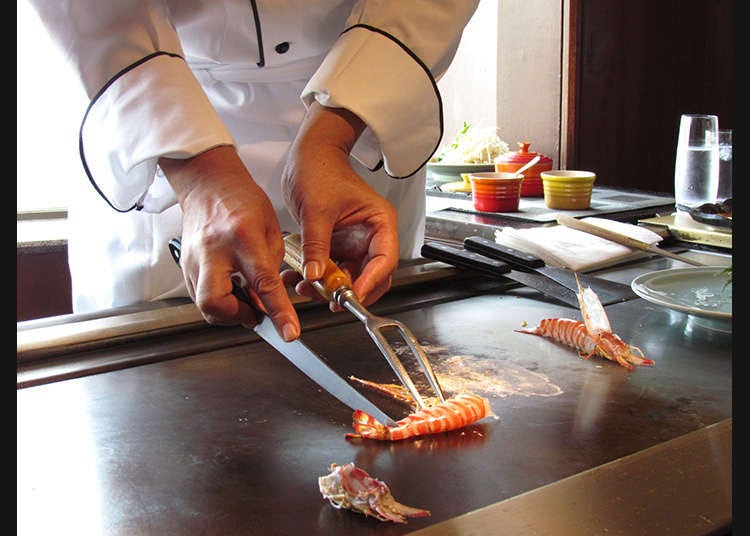 Steak in Japan refers to meat grilled on a frying pan or a wire net. Teppanyaki is meat, vegetables and seafood grilled on an iron plate, and it is becoming popular even outside Japan.
What kind of dish is steak?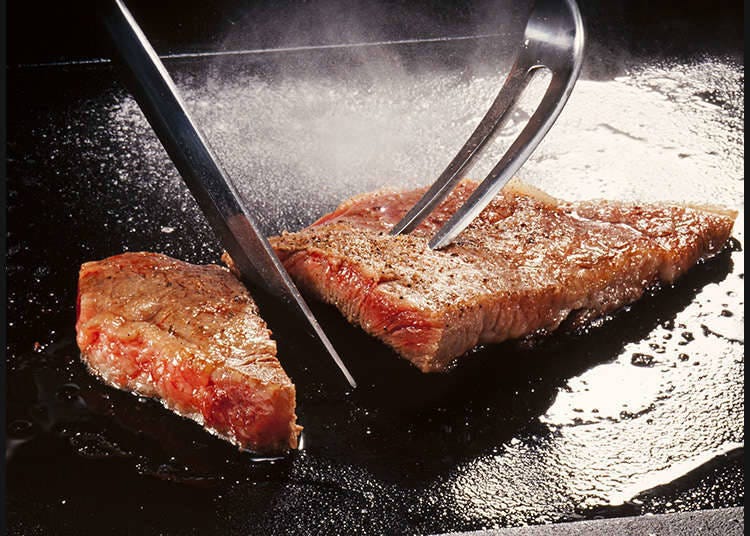 The steak that is often eaten in Japan is sliced beef on an iron plate with fried potatoes, pasta, and pieces of broccoli and carrot. Not just beef but chicken, pork and hamburger patties are also common.
Restaurants specializing in steak
Some restaurants specialize in steaks, and others are called "Kappo", where you can eat authentic Japanese cuisine and kaiseki (traditional Japanese course meals) cuisine. In such restaurants, you can enjoy luxury brand beef. Sometimes it may be quite expensive, but you can eat soft beef with a condensed taste that can only be found in Japan.
If you want to enjoy steaks in an easy way, family restaurants are recommended. Even families with small children can enjoy steaks there. In family restaurants, there are many tables and seats, and an abundant food menu with average prices of 2,000 JPY.
What kind of dish is Teppanyaki?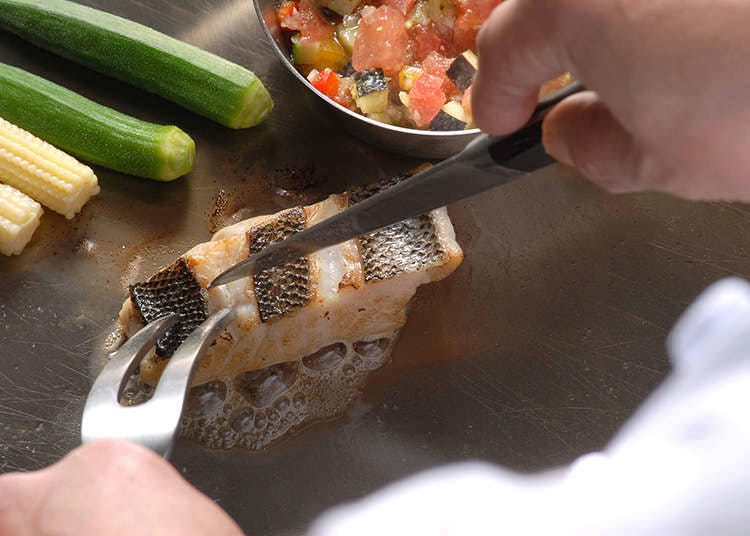 Meat, vegetables and seafood are grilled on a large iron plate and served. There are various kinds of Teppanyaki, such as steak, hamburg, yakiniku (sliced meat and vegetables), seafood grill, Okonomiyaki and Monjayaki.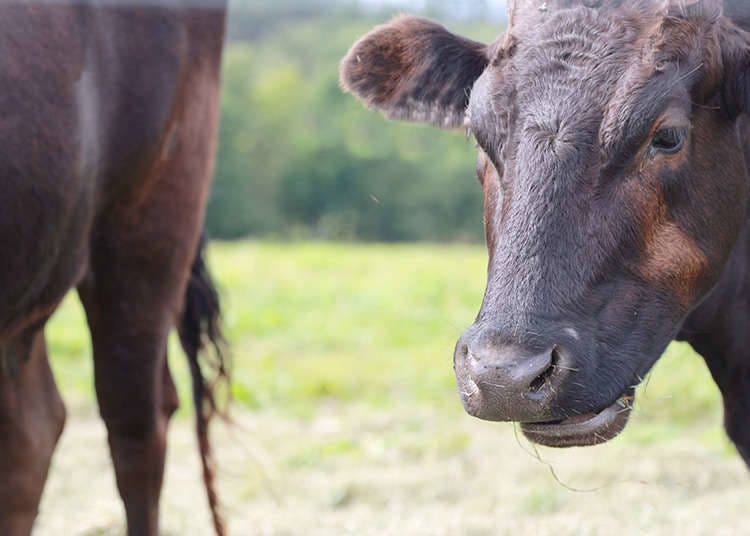 Beef is indispensable to Teppanyaki. In Japan, beef is classified into three types; Japanese beef (wagyu), domestic beef and imported beef. Japanese beef is a type bred for eating from ancient times. Among them, Japanese Black and Brown beef are famous. Domestic beef is the beef of the cattle (other than Japanese beef) raised in Japan for 3 months or more. Imported beef is from cattle raised in foreign countries.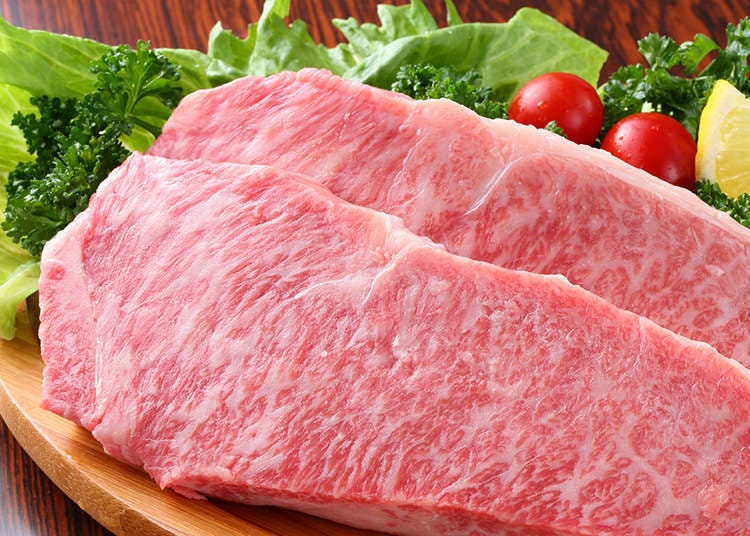 Among Japanese beefs, Japanese Black is especially liked by Japanese people. The largest number of Japanese Blacks are raised all over Japan. Its texture is fine and soft but chewy. The fat called "sashi", marbling in the meat melts down, and the flavor of the meat spreads in your mouth.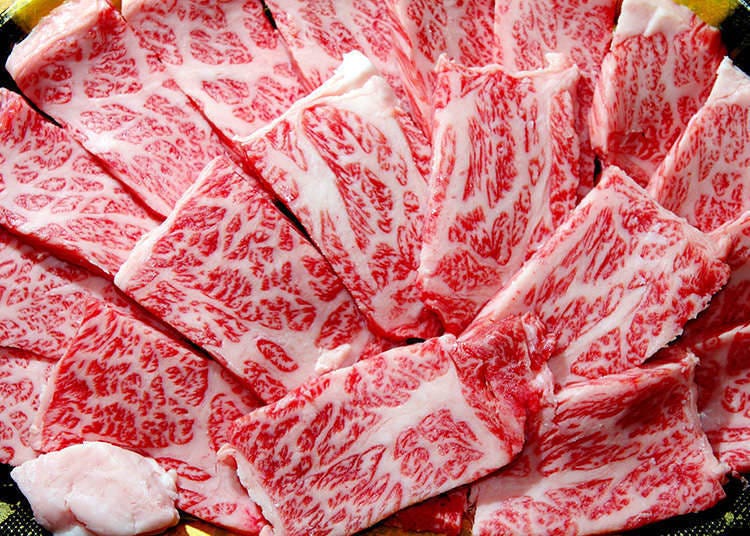 Japan's three major kinds of beef are Kobe beef, Matsusaka beef, and Omi beef or Yonezawa beef. Kobe beef is made in Hyogo Prefecture, Matsusaka beef in Mie Prefecture, Omi beef in Shiga Prefecture, and Yonezawa beef in Yamagata Prefecture. Only the beef that meets the strict standards is recognized as brand beef.
*This information is from the time of this article's publication.
*Prices and options mentioned are subject to change.
*Unless stated otherwise, all prices include tax.
Limited time offer: 10% discount coupons available now!