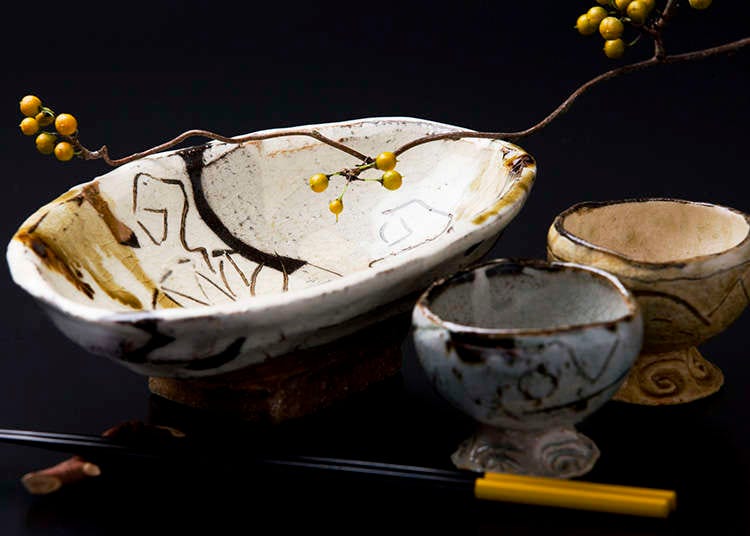 Pottery, the art of making earthenware and porcelain out of clay, is one of the oldest art forms of various cultures, all over the world – including Japan. Even today, a lot of old traditions and aesthetics are incorporated in modern designs and techniques, making Japanese pottery and ceramics a particularly well-recognized form of art.
The History of Japanese Pottery
As already mentioned, Japan has a long and rich pottery history, dating back as early as the Neolithic Age, making it one of the oldest ceramic cultures in the world. From early on, this earthenware did not only serve practical purposes but ritualistic ones as well. In the 8th century, the first glaze techniques were introduced to Japan from China's Tang Dynasty and have been incorporated and developed in the own style of Japanese craftspeople. Throughout the centuries, pottery never lost its significance and instead gained popularity with the development of the Japanese tea ceremony which had been an important cultural part ever since the 9th century but was elevated to an entirely new, sophisticated level by Sen no Rikyu in the 16th century.
The Uniqueness of Pottery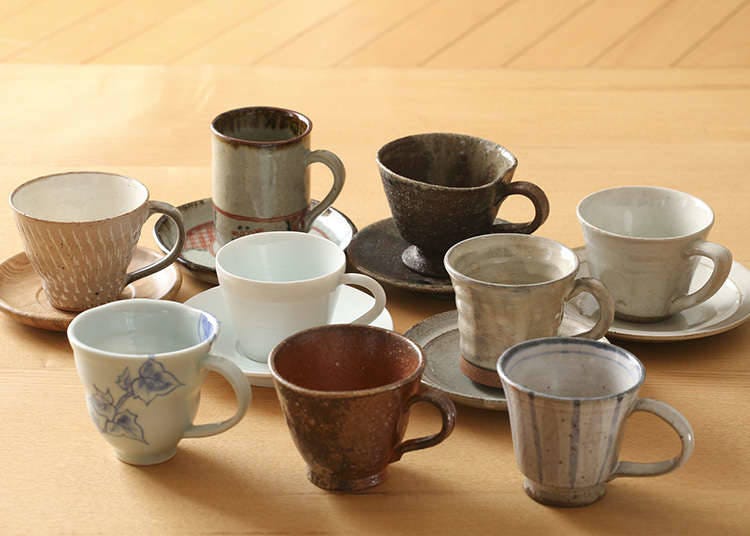 Pottery is made by firing a clay based material coated with ceramic glaze at a high temperature. The ceramic glaze is a chemical liquid which is applied on the surface to prevent the moisture from infiltrating while producing a glossy and shiny finish. A method that prevents moisture penetration by firing the work for a long period but without glazing also exists. Earthenware has a very robust and natural aesthetic, which is precisely why it is so valued for Japanese tea ceremony. It represents the philosophy of wabi-sabi which stands for beauty in evanescence and perfection in imperfection. The often uneven, spotted, and sometimes chipped surface of earthenware incorporates these very thoughts.
The History of Porcelain in Japan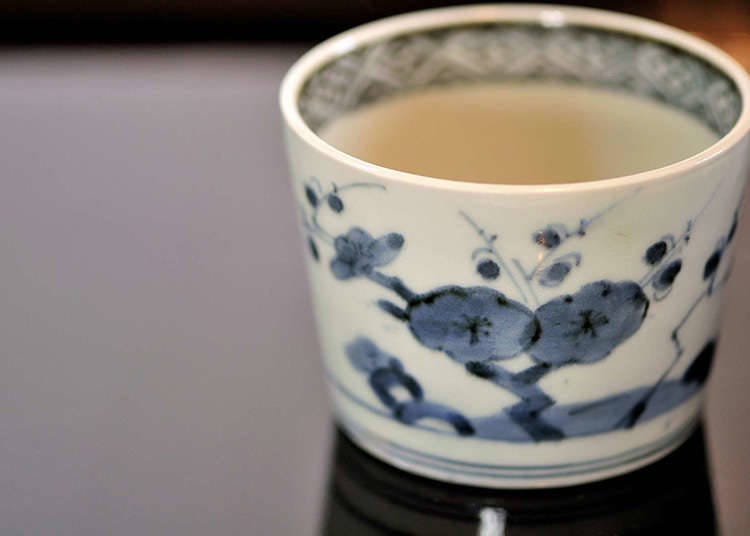 While pottery has an extraordinarily long history in Japan, refined porcelain techniques didn't arrive in Japan until the 17th century, introduced by Chinese potters. A large amount of porcelain made in Japan was exported to Europe by the Dutch, making the Japanese products rather famous in the West, with the most famous being Arita ware. Since the porcelain was exported from the port of Imari in Saga prefecture, this type of pottery is also known as Imari ware. While this high-quality porcelain was valued not only abroad but also in Japan, it barely managed to diminish the popularity of glazed earthenware.
The Uniqueness of Porcelain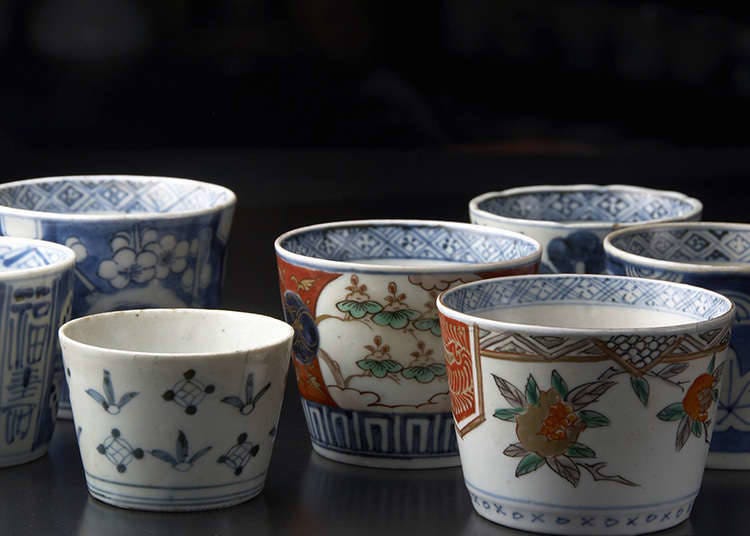 Porcelain, on the other hand, is made by heating powdered clay mineral mixed with clay at high temperatures. Since these clay minerals contain material that can also be found in raw materials of glass, porcelain turns out much harder than pottery after firing. Hence, a thin and delicate yet robust product can be made - one of the many charms of porcelain. Pictures and images drawn on the smooth, white surface also appear particularly vivid and beautiful. These designs vary from simple patterns to detailed and filigree drawings with stunningly elaborate touch.
The General Manufacturing Process of Pottery and Porcelain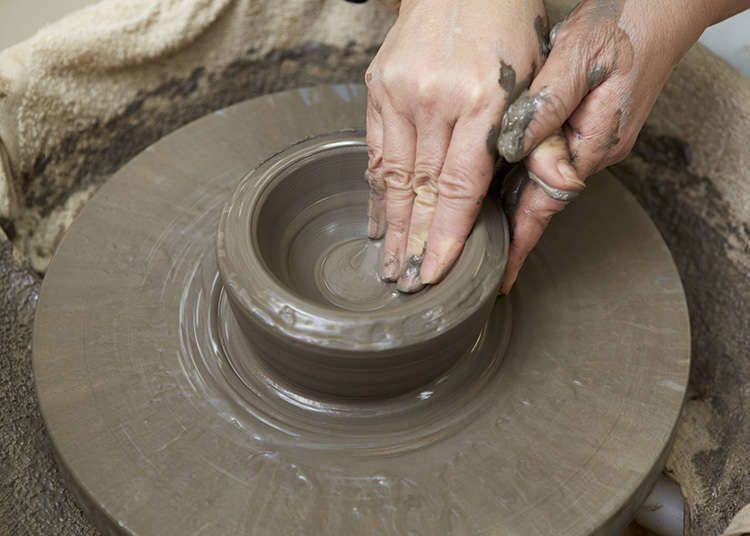 1. Shape the pottery or porcelain material by hand, a potter's wheel or a mold.
2. Dry the shaped piece.
3. Arrange the work inside a kiln and fire it at a temperature in the range of 800 to 900 degrees, a process called unglazed firing.
4. Draw a picture on the piece, which is called underglaze painting.
5. Coat it with glaze.
6. Use a fuel of firewood or gas to fire it to a temperature of 1,200 to 1,300 degrees – the so-called glost firing.
7. Touch up the pictures with a brush or print on the smooth surface of the raw clay after glost firing. This is called overglaze painting.
8. Lower-fire the piece at around 800 degrees to set the overglaze paintings to the work. 9. Enjoy your finished masterpiece.
Pottery and Porcelain from all over Japan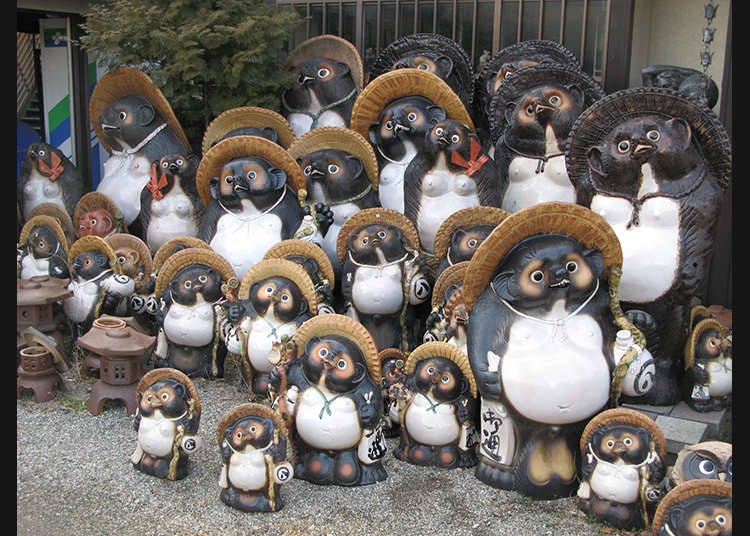 There are various famous manufacturers of pottery and porcelain all over Japan, besides the aforementioned Arita ware. Bizen ware, for example, is known for its unglazed pottery style that incorporates an iron-like shade and patterns made by the uneven heat of the flames, while Higa ware's characteristic are its orange-toned colors. Green glazing and beautiful geometrical patterns are the characteristic features of Oribe ware, and Shiragaki ware is particularly well known for producing tanuki figurines. Those are places in front of stores as a lucky charm – when passing one, it is highly likely that it is an original Shiragaki tanuki.
Purchasing Pottery and Porcelain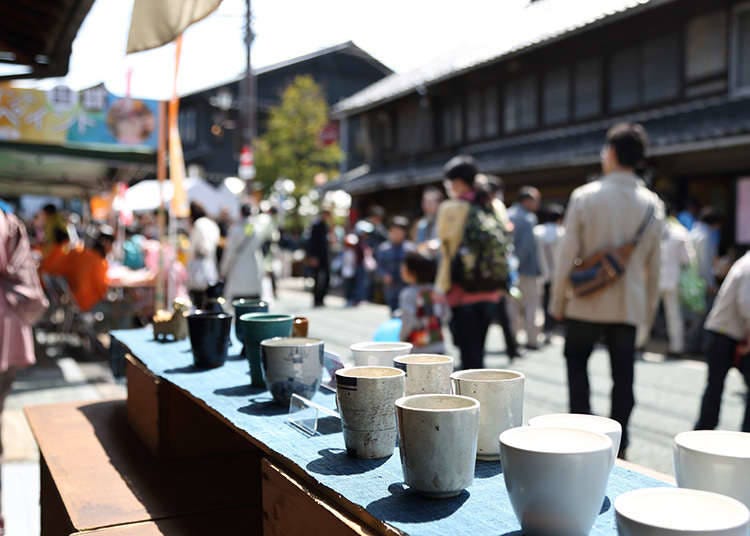 These masterful products can be purchased in every department store and larger supermarket, in various quality and price ranges. The famous production areas, such as Kasama in Ibaraki Prefecture and Mashiko in Tochigi Prefecture, both on the outskirts of Tokyo, often have specialty stores and markets that sell their famous products. Simply strolling a market like this can be an incredibly insightful experience, especially with a little bit of knowledge about the history and aesthetic of Japanese pottery.
*This information is from the time of this article's publication.
*Prices and options mentioned are subject to change.
*Unless stated otherwise, all prices include tax.