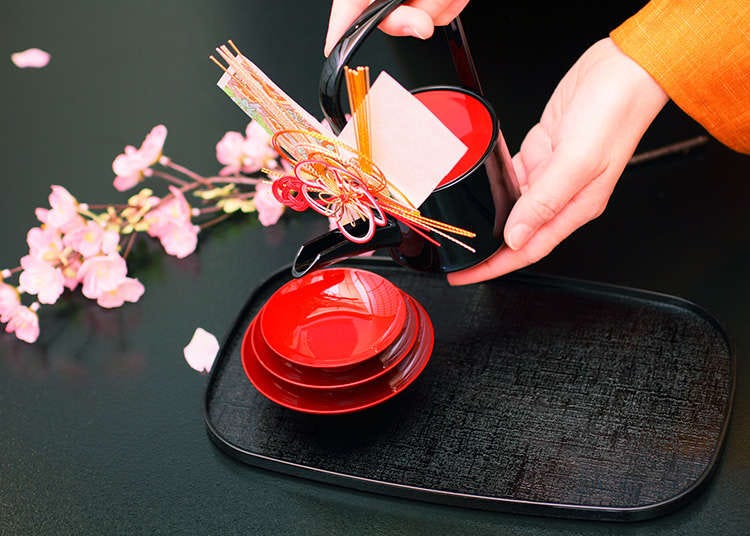 Japanese lacquerware is so famous that historically, it was simply referred to as "japan," much like the term "china" is used for Chinese ceramics. Today, the majority of people know lacquer art from beautifully decorated bowls, bento boxes, and other kind of tableware and lacquering itself is still a highly regarded art throughout all of Japan.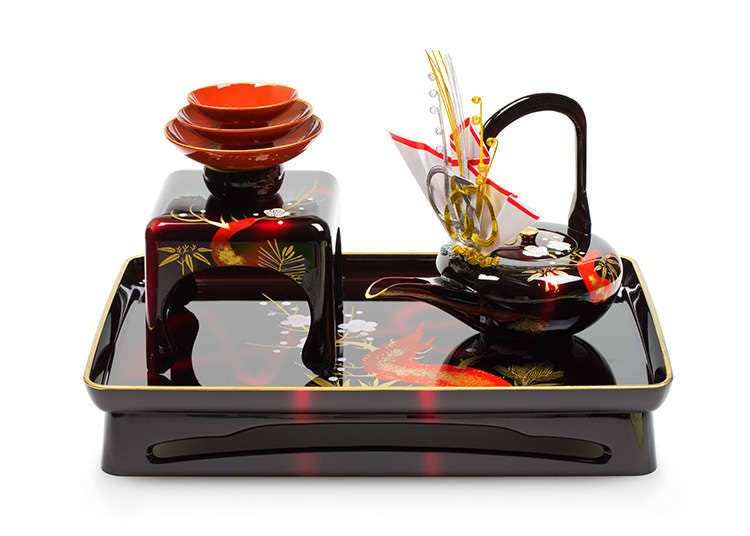 The first use of lacquer, which is won from the sap of the lacquer tree, called urushi in Japanese, dates back to around 7,000 BC as excavated finds from Hokkaido have revealed. This unique art wasn't only applied to tableware however. Throughout the ages, lacquer art has played an important role in religion, particularly in Buddhism. Statues, temples, and altars were enhanced by lacquering, not only for decoration but also to seal the wood they were made out of. During the Edo period (1603 - 1868), when the focus of art and culture shifted from the court and elite Buddhists to the Japanese common folk, lacquering also moved from gracing temples and statues to enhancing day to day goods, such as bowls, spoons, and lunch boxes, but also for furniture and interior design.
Major Lacquerware Producing Areas
In various regions of Japan, about thirty in total, lacquerware unique to that particular region is produced. These different techniques and styles all have their own name and some of them are internationally acclaimed and sought after. A famous example is Kyo-nuri, lacquerware from Kyoto, which has been one of Japan's main areas for lacquer art since the 14th century. Another well-known style is Fuki-urushi, a lacquering technique that focuses on highlighting the natural character of the wood rather than coating over it. Wajima-nuri is another famous style from Ishikawa Prefecture, while shippi-urushi refers to lacquering leather. Depending on the region, not only the technique differs but the designs as well – one could travel through Japan simply with lacquer art in mind and discover a different, unique style in every region.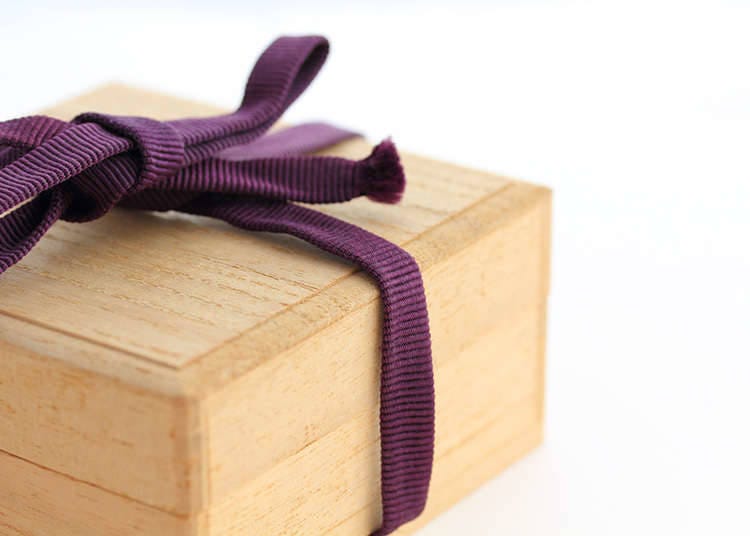 Newly bought lacquerware has a rather peculiar smell. If the smell bothers you, try to wipe the product with a soft cloth soaked in the leftover water of washed rice with a little bit of vinegar. The smell can also be removed by keeping the lacquerware in a place out of the sun with good ventilation for about one to two weeks. However, it should be noted that lacquer is sensitive to direct sunlight, high temperature, and dryness.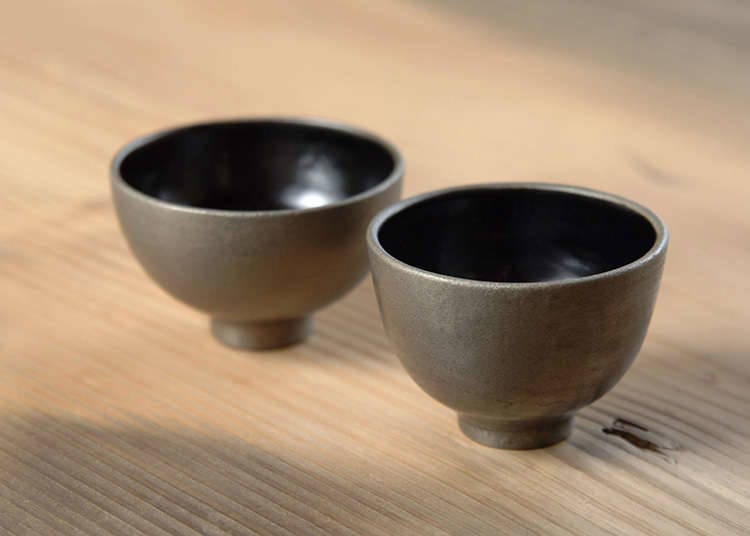 After using lacquerware, it should not be soaked in water for a long time but rather washed lightly with a soft sponge, warm water, and a small amount of dish detergent, preferably right after usage. Do not let it dry naturally; wipe it clean with a soft and dry cloth instead. In addition, do not use lacquerware with a dishwasher, dish dryer, or a microwave oven.
*This information is from the time of this article's publication.
*Prices and options mentioned are subject to change.
*Unless stated otherwise, all prices include tax.