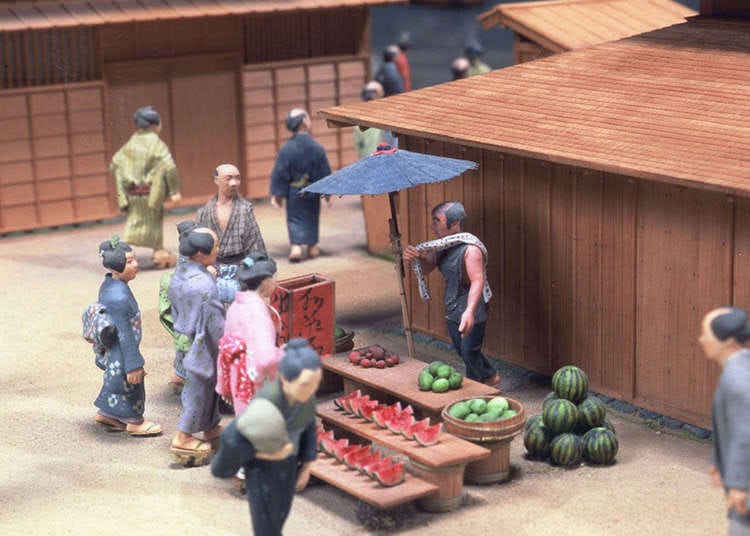 Before Tokyo became Tokyo, the bustling metropolis that we know, the city was actually called "Edo" for many centuries. Knowing and understanding the colorful and vibrant history of Edo, mainly shaped by the common folk, offers an entirely new sightseeing experience when touring the city today.
Samurai Residences of Old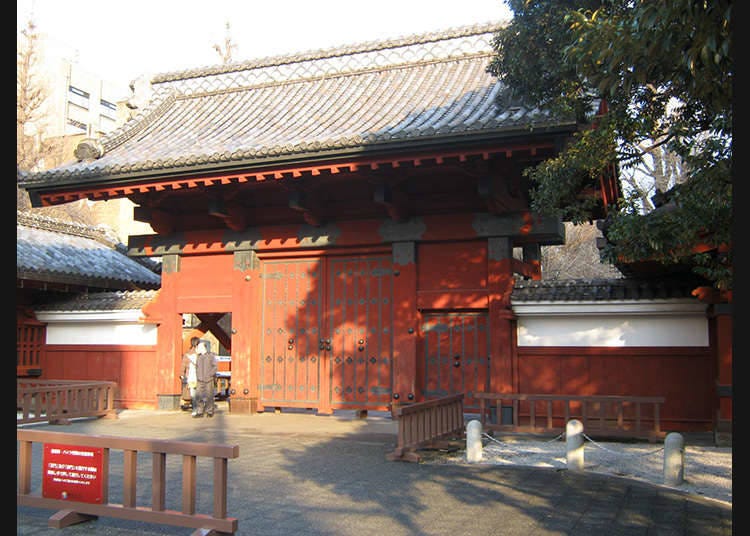 More than 150 years ago, Edo undoubtedly was the center of politics and culture of Japan, much like Tokyo is in these modern days. Today's Imperial Palace, for example, was once the site of Edo Castle where the shogun, Japan's military ruler, did not only reside, but also decide over the fate of the country. Naturally, the castle was surrounded by samurai residences as it was the noble warriors' duty to live close to their ruler. This past can still be seen today: the gate of the University of Tokyo, Japan's top educational institution, for example, is called akamon, which literally translates to "red gate." This was once the gate of a feudal lord's mansion. Historical remnants like this can be found all across Tokyo.
Culture Created by the Common People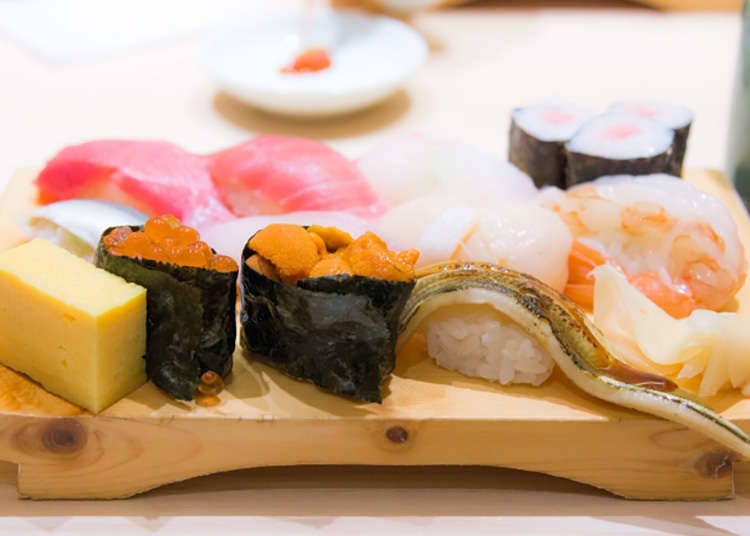 Just like a lot of other historic societies, the one class that used to rule Japan not only on a political level, but also on a cultural one was, of course, nobility. Edo's culture, however, was mainly shaped by the common townsfolk of the city. This change began in 1603, when the first shogun, Tokugawa Ieyasu, established the Edo shogunate, leading a Japan torn by civil war into a much welcomed era of peace. During these times, Japanese culture flourished as people were able to focus on themselves instead of war. Apart from many festivals, the famous Japanese arts of ukiyo-e and kabuki were developed in the Edo period which lasted until 1868. Even now-famous Japanese cuisine has its roots in Edo: sushi and tempura.
The majority of Edo's common folk lived in one-story apartment-like homes called nagaya, which literally translates to "long house" – it's basically an Edo version of a row house. As you could hear almost anything through the walls, there wasn't much privacy in a nagaya but the neighbors who shared one often were as close as family, helping each other out and supporting one another. The often named group and cooperation mentality of the modern Japanese society is sometimes said to stem from this Edo lifestyle.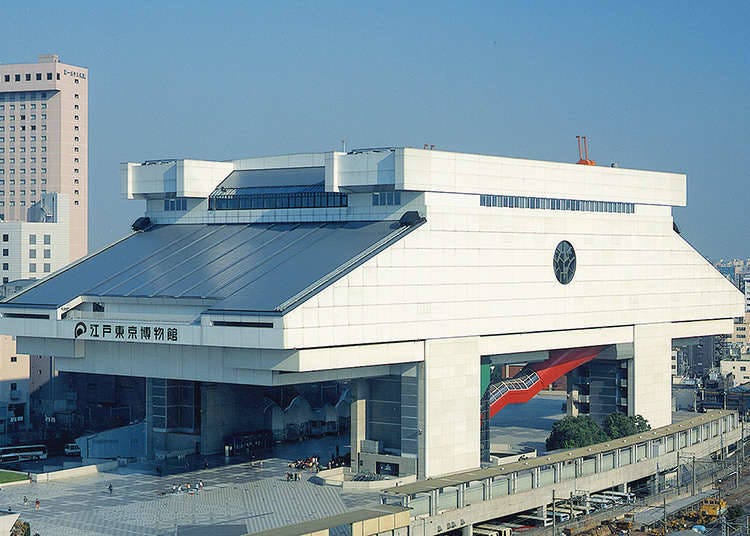 One of the best places to experience the Edo of old first-hand is the Edo-Tokyo Museum. It lies right next to the famous sumo arena called Ryogoku Kokugikan, where three of the six Grand Sumo Tournaments are held each year. The museum features maquettes of old Edo and Tokyo, showcasing cityscapes on a miniature level. These exhibits illustrate how crowded Edo's old center of Nihonbashi was while a life-sized model of a nagaya gives an authentic impression what daily private life looked like, including the close relationships that the tenants of a nagaya had with one another. History, usually hard to imagine, turns into a first-hand experience here.
Address

1-4-1, Yokoami, Sumida-ku, Tokyo, 130-0015
View Map

Nearest Station

Ryogoku Station (Toei Oedo Line / JR Sobu Line)
1 minute on foot


Phone Number

03-3626-9974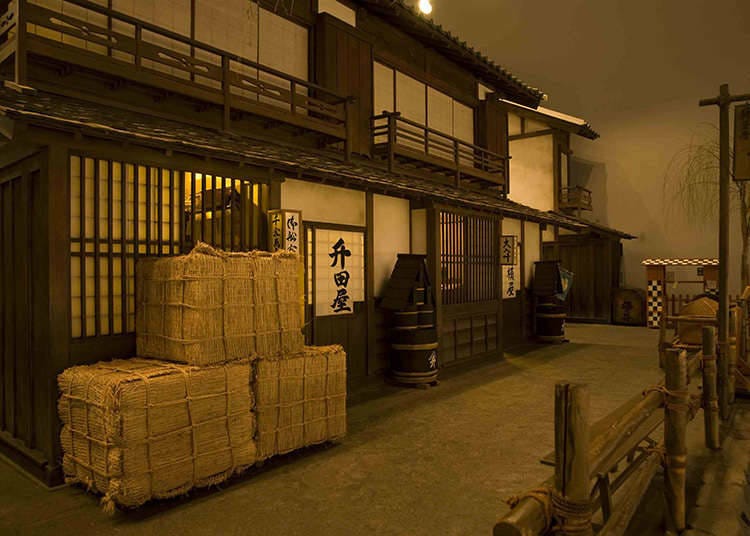 The townsfolk of Edo used to wake up in the morning by hearing the rooster's cock-crow, while during the day, the streets were filled with the sounds of traveling vendors touting their wares and goods. Early evening was probably the calmest time of day when people watched the sun go down in the red sky. The Fukagawa Edo Museum, close to the beautiful Kiyosumi Garden, offers the unique experience of being able to fully submerge in Old Edo. From nagaya to greengrocer's shops, from wooden turrets that served as watchtowers to Edo's firefighters to people's furniture and daily necessities inside their homes, the historical townscape is faithfully reproduced. To make the illusion perfect, special sound effects and lighting convey the authentic life in Edo. This is the closest to time-travel as anyone can get!
Address

1-3-28, Shirakawa, Koutou-ku, Tokyo, 135-0021
View Map

Nearest Station

Kiyosumi-Shirakawa Station (Tokyo Metro Hanzomon Line / Toei Oedo Line)
3 minutes on foot


Phone Number

03-3630-8625
*This information is from the time of this article's publication.
*Prices and options mentioned are subject to change.
*Unless stated otherwise, all prices include tax.