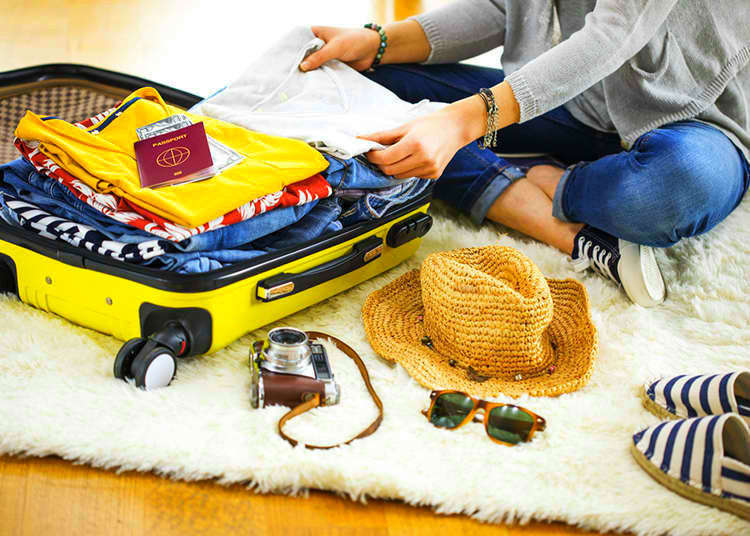 In Japan, there are many convenience stores that operate 24 hours and is said to be a country easy to travel around. Nevertheless, there are some items that are difficult to get in Japan or you are likely to be bothered if you don't have them with you.
In Japan, there are some stores that do not accept credit cards and there are many places that only accept cash. On arriving at the airport, exchange the necessary amount Japanese yen you will need for your travel expenses. Also, just in case you get short on cash at hand, it is convenient to have a Visa or Mastercard debit card. Though some fees will be charged, you can withdraw Japanese yen at post offices or convenience stores.
Japanese shrines have a custom that you wash and purify your hands at chozusha (water basin) before worshipping. Paper towels are not provided there, so it's better to bring a handkerchief with you.
Japanese hotels and guest houses have relatively thin walls and those who are sensitive to sound may be annoyed by noises from neighboring rooms. So it is better to bring earplugs to get good sleep. Although earplugs are available in Japan, since they may be small for you or their soundproofing effect may be insufficient, it is important to choose a pair that fits you before you travel.
Japan has a surprisingly small number of Wi-Fi spots and you may have problems connecting to the Internet. Although you can rent a mobile phone after you come to Japan, you need to be careful as it is expensive. Consequently, it is recommended that you bring a mobile Wi-Fi router which can be used in Japan. If you rent it for travel, you can access the Internet with a smartphone, tablet or PC and you can use navigation or translation apps conveniently throughout your trip.
Shoes that are easy to get on and off
You are in principle strictly prohibited from entering Japanese houses with your shoes on. Also, you have to be careful because there are many izakaya (Japanese-style bar) among other restaurants, where you cannot enter the izakaya without getting off your shoes. To save time and trouble in such cases, it's a good idea to wear shoes that are easy to get on and off. Among others, sneakers which are less tiring for your feet and legs are recommended. Also, you should not forget to wear clean socks. This is because socks that are dirty or have holes in them are surprisingly eye-catching when you take your shoes off.
Not only in Japan but when travelling abroad in general, the most bothering issue must be the difficulty of communication. There may be cases these days where you can communicate by using a translation app of a smartphone. But you may have trouble when you ask someone to show you the way or you cannnot use the smartphone. So, it is recommended to bring paper and pens with you. If you have paper and pens, you can ask someone to draw a map or communicate even without a smartphone by writing things down.
*This information is from the time of this article's publication.