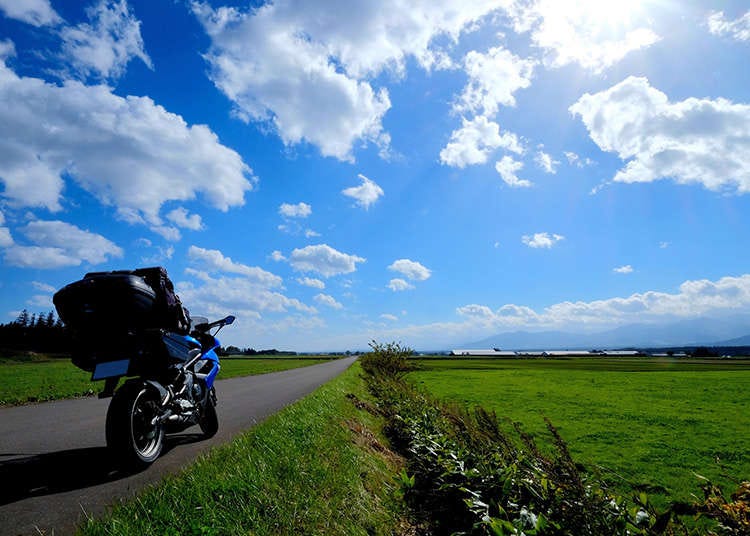 What are the traffic rules for motorcycle riding in Japan? Do you need a driver's license? Here are the most important things to know before you get on the road.
When someone who does not have a driver's license issued in Japan wants to drive a motorcycle in Japan, they must hold either one of the following licenses:
- An international driver's license issued in accordance with the International Driving Permit (established in Geneva, 1949)
- A license for driving automobiles and motorcycles issued in their country's consulate or embassy office in Japan or by the JAF (Japan Automobile Federation), including a Japanese translation.
The period the person can drive in Japan is one year from their date of arrival or until the expiration date of the applicable license.
Motorcycles are smaller than cars and often overlooked. Therefore, wearing a helmet shouldn't only go without saying to protect yourself but it is also required by law. The helmet should be one that has passed SG standard (such a helmet has a PS [C] mark, JIS mark, or SG mark). Make sure to firmly tighten the chin-strap of your helmet not only for your own safety - should you get in an accident, wearing the helmet loosely might get you in trouble with insurance.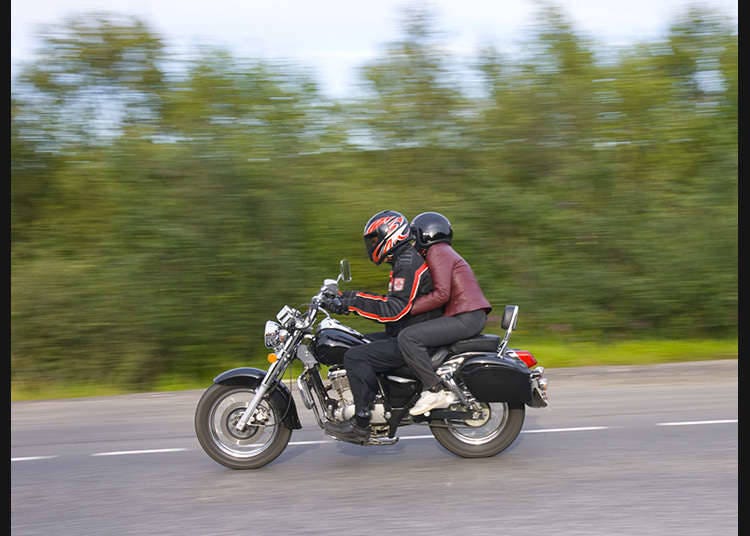 According to Japanese law, not more than two people are allowed on one motorcycle and even then, certain regulations and restrictions apply. First, you need a certain number of years of experience riding a motorcycle (at least 1 year for ordinary roads and 3 years for highways). Then, there are rules regarding the motorcycle itself. The machine should be perfectly maintained with necessary parts and have more than or equal to 50cc or 126cc of displacement volume for average roads and highways, respectively. In addition, on highways, the driver must be 20 or older and must have rode a bike within the last three years. There are also certain roads and areas where tandem riding is entirely forbidden.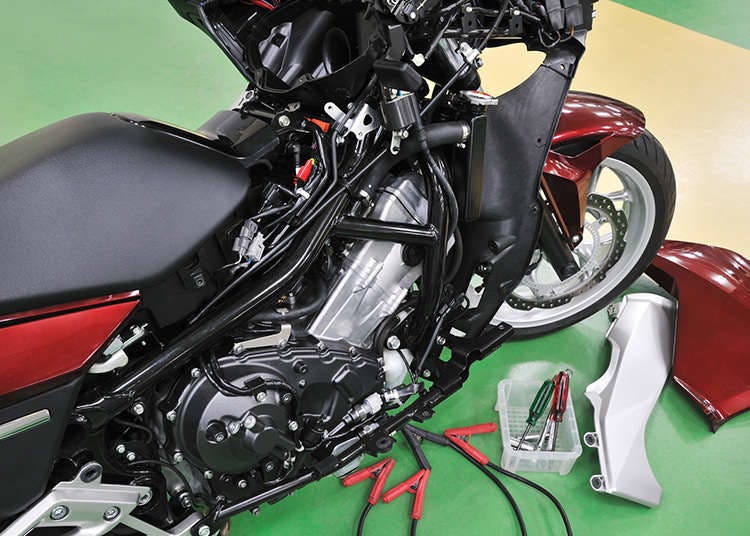 Remodeling, which involves changing the muffler to make a louder sound, removing the speed limiter, or bending or covering the number plate so that it cannot be seen is illegal.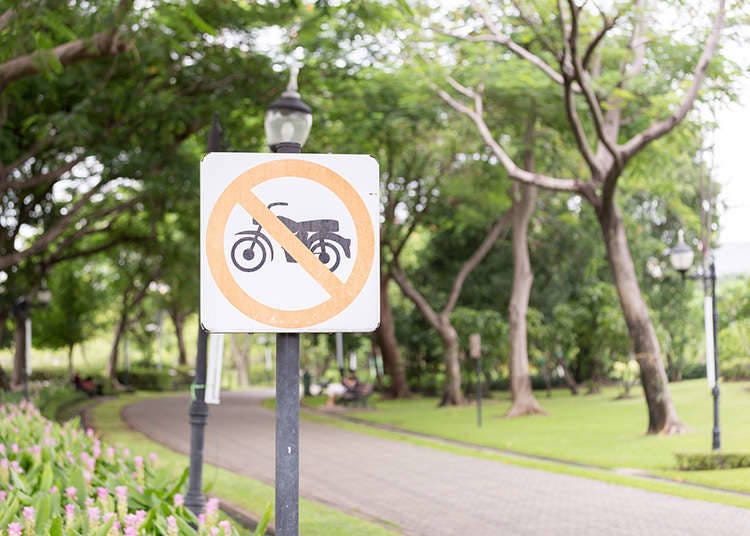 Listening to music with earphones while driving is not counted as a violation of the traffic law but you may be fined by local regulations which differ by region. Using a smartphone or cell phone while driving is illegal with no exceptions. The penalty fee is 5,000 yen for bikes 50cc and under, and 6,000 yen for larger ones. You will also be given one violation point.
*This information is from the time of this article's publication.
*Prices and options mentioned are subject to change.
*Unless stated otherwise, all prices include tax.
Limited time offer: 10% discount coupons available now!