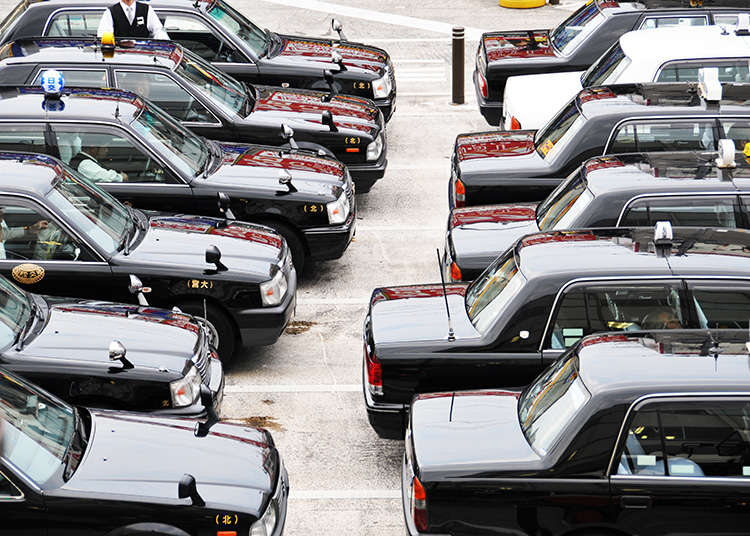 Traveling by train or bus is reasonable and quick but the transportation maps of cities are complex, and in regional cities the trains and buses may not come very often. Taxis are a convenient alternative since they can take you right to your destination.
How to Find an Empty Taxi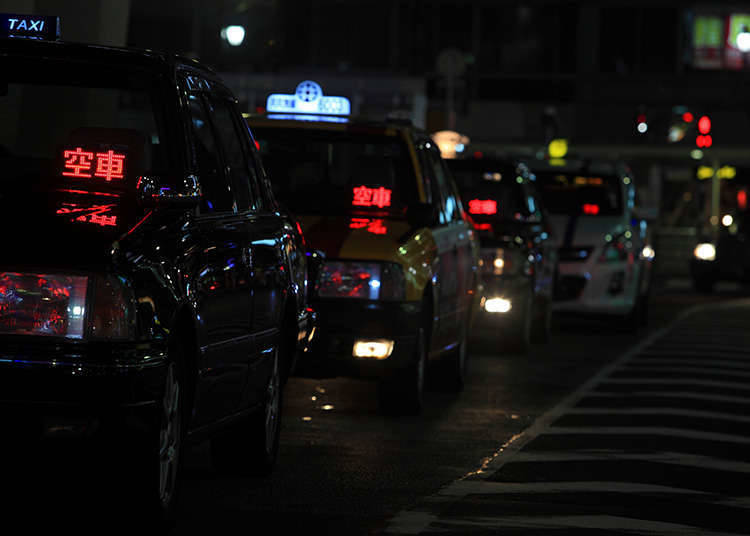 Even if you hail an occupied taxi on the street, it naturally won't stop for you. During the daytime empty taxis are marked by a red sign at the windshield on the passenger side. At night, there is also an indicating lamp on top of the taxi's roof. You should raise your hand early so that the driver will notice you.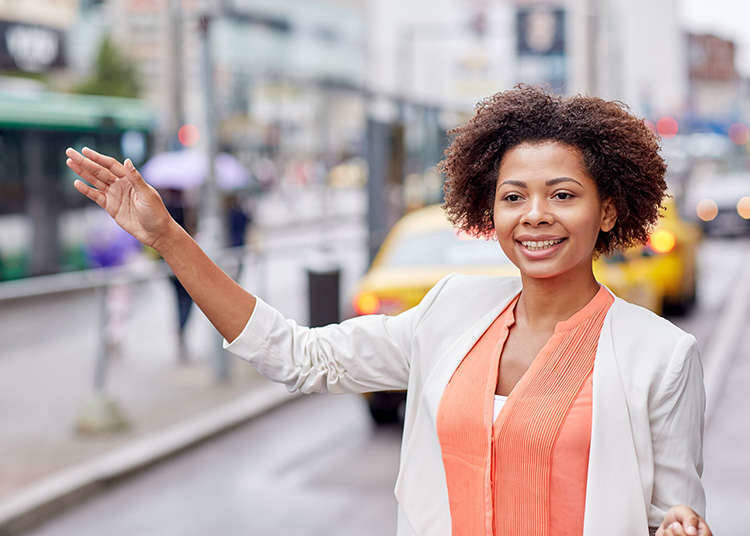 There are generally two ways to get a taxi. One is taking a taxi at a taxi stand, and the other is hailing a taxi on the road. You can find taxi stands at the rotary in front of stations, near the entrances of department stores, at shopping malls, and so on.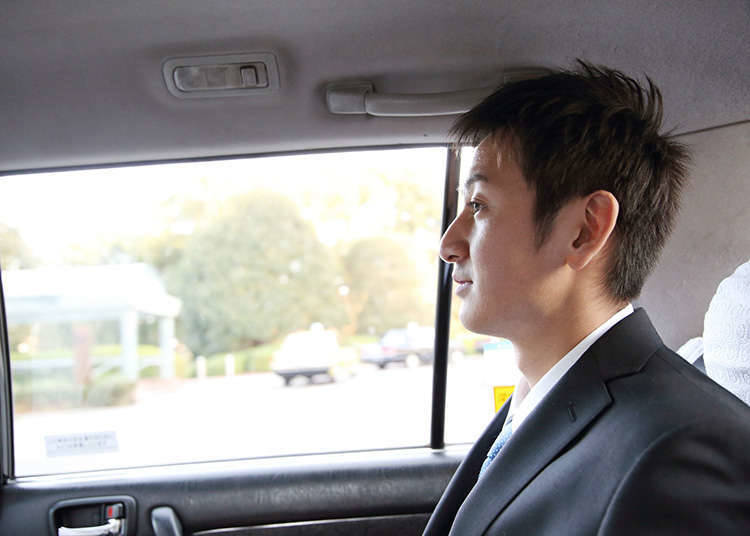 Most Japanese taxis open the rear door automatically. When you signal to the driver that you want to get on, the driver will open the rear door automatically. Be careful not to bump into the opening door! If you want to ride in the front, then you will need to open the door by yourself. If you have heavy luggage, ask the driver to load it into the trunk. A normal sized taxi can be occupied by four people in total, with one person in the front seat and three people in the back seat.
How to Tell the Driver Your Destination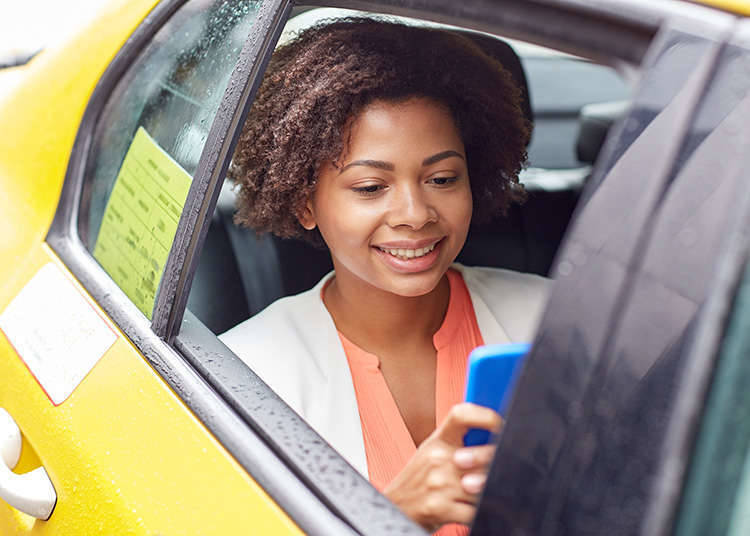 Once you get into the taxi, tell the driver your destination. Most Japanese drivers can't speak English. In order to avoid any trouble, it is best to carry a guide book or a piece of paper with your destination in alphabet characters on it. Some drivers might ask you, "Which way would you like to take?" If you don't have anything specific in mind, then just say, "Omakase shimasu" (meaning "I will leave it to you").
What you Need to be Aware of Inside a Taxi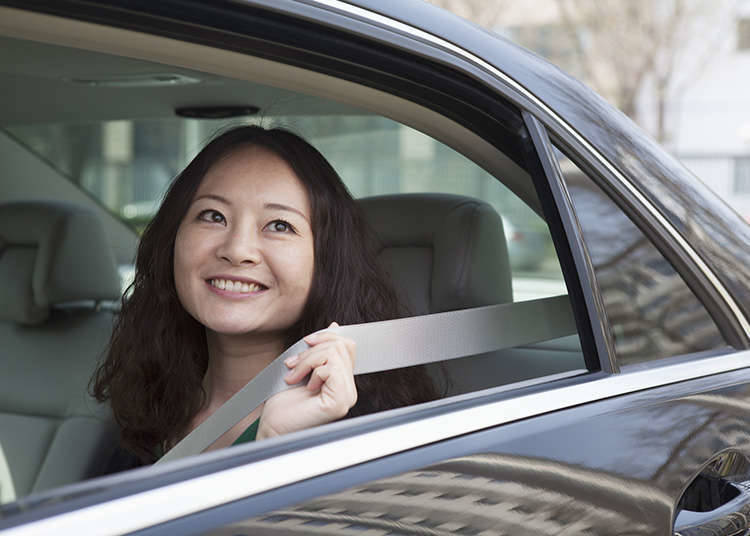 At present, most Japanese taxis are non-smoking, so refrain from smoking inside a taxi. Next, eating and drinking: refrain from eating or drinking in order not to bother other passengers. It's always best to ask the driver first to avoid trouble. Be careful not to spill anything if you are carrying drinks.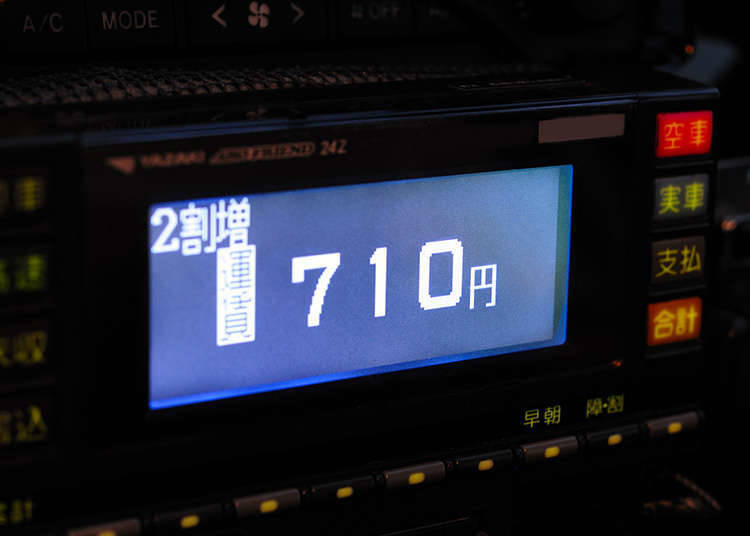 When you arrive at your destination, you need to pay the taxi fare. The fare is displayed on the taximeter next to the driver's seat. Note that late night fees apply during night time in most cases. Also, most taxis accept credit card payment but some do not, so if you want to pay by credit card, reconfirm with the driver when you get into the taxi. You don't need to pay a tip since tipping is not part of Japanese culture.
Price Cut in Tokyo's Taxis: the Base Fare Drops to 410 yen!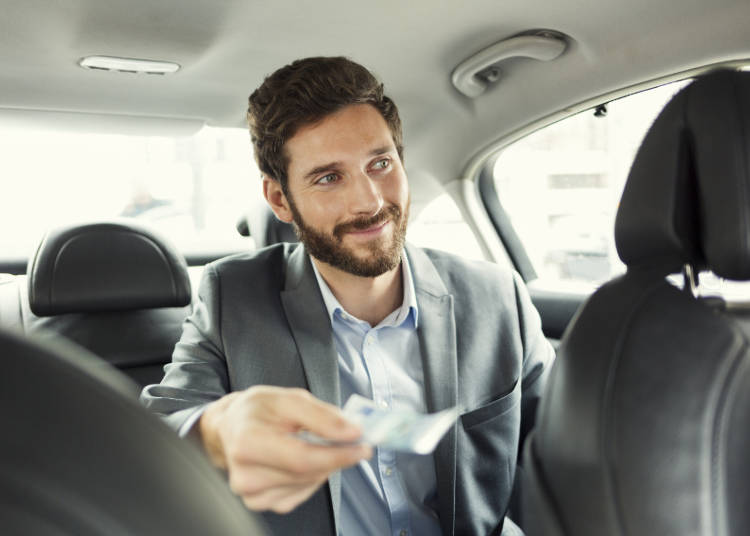 From January 30, 2017, the base fare of all taxis operating in the 23 Tokyo Metropolitan Wards, as well as in Mitaka and Musashino City, will drop to 410 yen! This cheaper taxi fare isn't only a delight for locals but also for tourists, as there's hardly a more convenient and reliable way to get from one place to another, especially in a city as massive as Tokyo. This 410 yen fare, applying to the first 2 kilometers of the taxi ride, is a big reduction from the previous 730 yen upper limit and 700 yen lower limit. Making up for this enormous price cut are the fares for over about 6.5 kilometers, as those have been raised.

As from January 30, 2017, the base fare is at most 410 yen and at least 380 yen for the first 1.052 kilometers. Following that, 80 yen are added to every 237 meters at the minimum and 256 meters at the most. As far as the time distance combined use fare system goes (10km/hour or less), 80 yen every 90 seconds is the upper limit, while 80 yen every 95 seconds is the lower limit.
*This information is from the time of this article's publication.