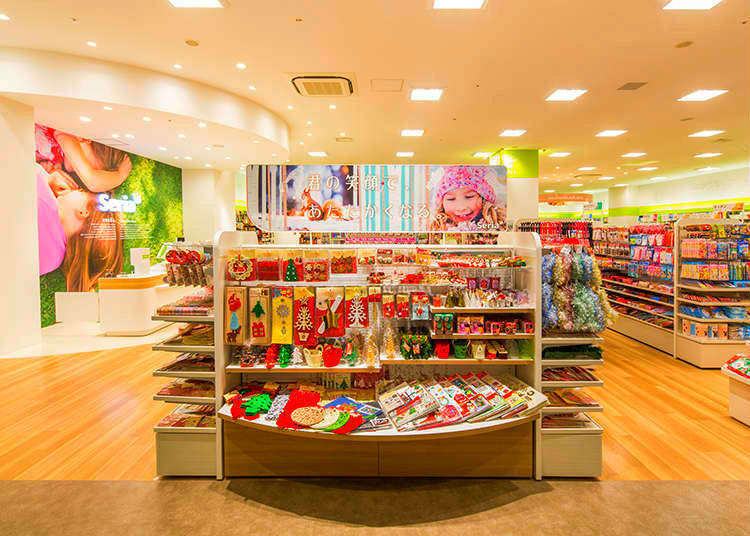 Walk into any of the 5,000+ Japanese 100-yen shops and you will walk out with your arms full (and your wallet, too)!

Daily necessities, designer stationery, and delectable consumables can be purchased for only 100 yen, making them the perfect souvenirs for the budget-conscious tourist as well as a go-to store that is almost as convenient as a Japanese conbini (convenience store).

Take a closer look at three popular 100-yen shops in Japan as we highlight a few of the limitless items that are sure to end up in your suitcase.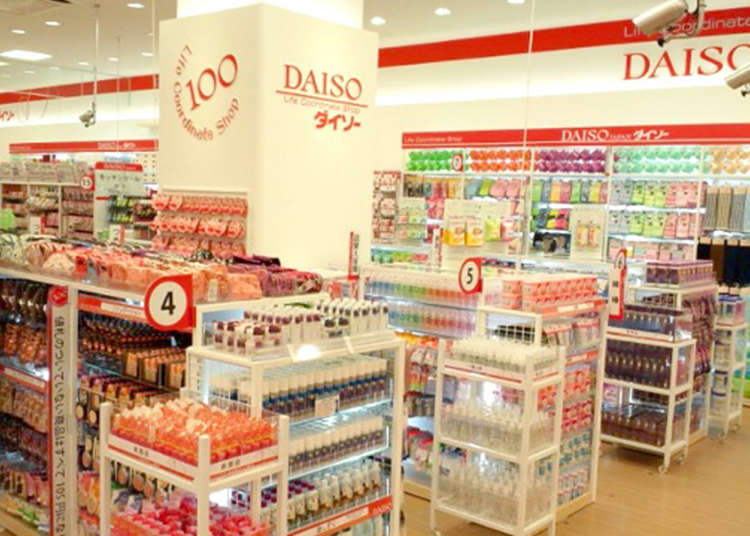 Daiso is the largest of the 100 Yen shops chain in Japan, with 2,900 stores in Japan and 1,400 locations overseas (as of March 2015). It's not an exaggeration to say that everything you need to survive is available here, including daily necessities, stationery, clothes, and food and drinks.

If you're looking for a wide variety of goods at one time, Daiso is the answer. While there are far too many products stocked on Daiso's shelves to give a comprehensive description, here are a few to whet your appetite.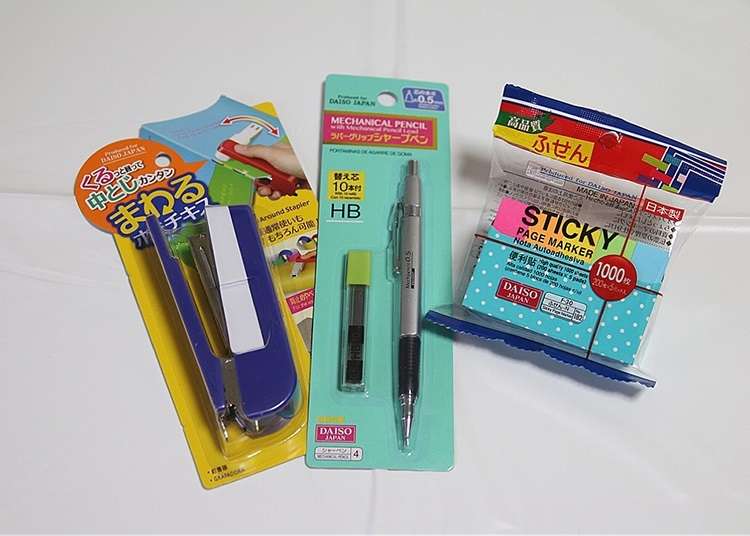 Japanese stationery is known for its high-quality even at the affordable price of 100 yen. Popular stationery from Daiso includes mechanical pencils with easy grip rubber, correction tape (white out) allowing you to write on it without waiting for it to dry, and colorful sticky notes.

The "turning stapler" is an exceptional item because it's engineered to turn 90, 180, and 270 degrees. This allows you to staple from various angles, which can be very useful in different situations.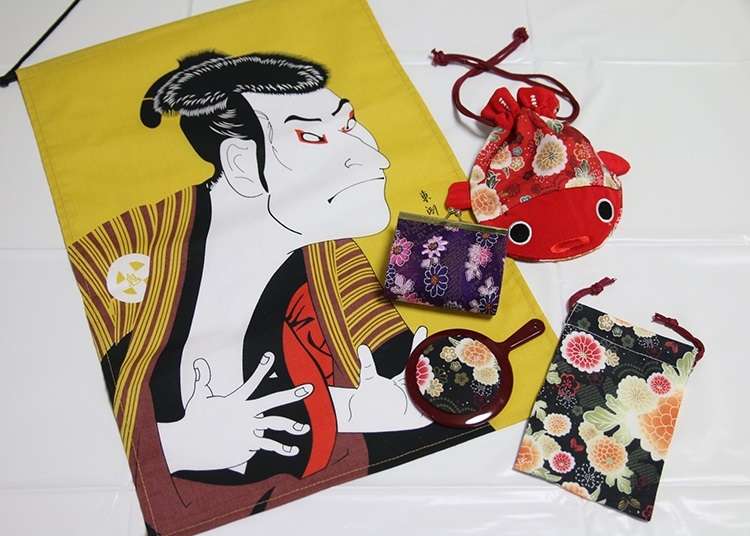 Daiso is great if you've got a large list of last-minute gifts to buy before heading back to your home country. This is because many of the items available offer Japanese-theme designs and are made with quality materials often manufactured in Japan. Whether you're looking to give your girlfriend a cute coin purse or a fashionable compact mirror, handing out designer chopsticks to all of your friends, or looking for some home décor to commemorate your trip to Japan, Daiso will become your best friend!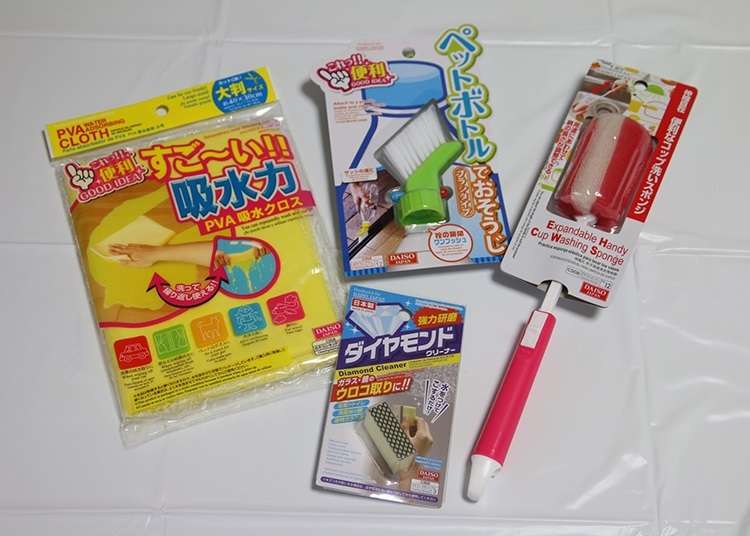 Every country and culture offers unique cleaning products, but there is just something about Japan's cleaning tech that outshines the competition. Some of the great tools you can find at Daiso include a brush you can attach to a PET bottle, window wipes, bottle sponges, and more.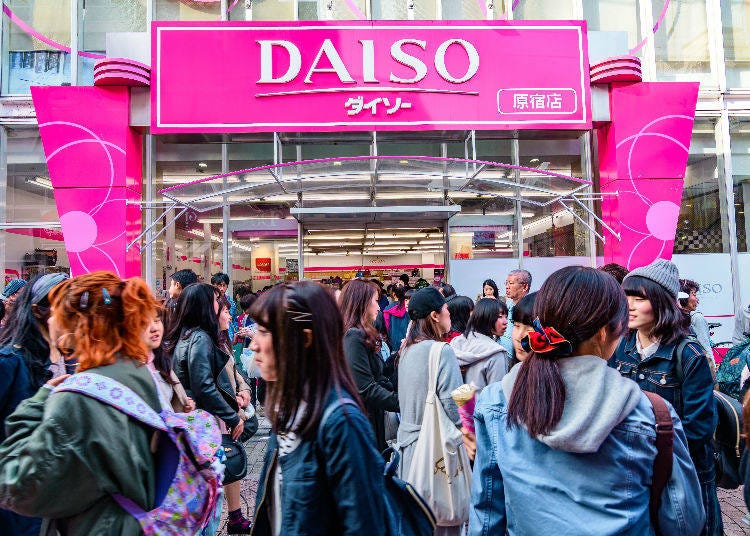 ダイソー ビズ新宿野村ビル店

Address

1 Chome-26-2 Nishishinjuku, Shinjuku-ku, Tōkyō-to 160-0023

Nearest Station

Shinjuku Station


Phone Number

03-5909-5635

Website: daiso-sangyo.co.jp
ザ・ダイソー ABAB上野店

Address

4 Chome-8-4 Ueno, Taitō-ku, Tōkyō-to 110-0005

Nearest Station

Ueno Station


Phone Number

03-5807-6216

Website: daiso-sangyo.co.jp
Located in AbAb
ザ・ダイソー 浅草ROX店

Address

1 Chome-25-15 Asakusa, Taitō-ku, Tōkyō-to 111-0032

Nearest Station

Asakusa Station


Phone Number

03-5827-1905

Website: daiso-sangyo.co.jp
Located in Asakusa ROX
With 930 shops in Japan (as of January 2016), Can Do handles an abundance of commodities and consumables and have made a name for themselves with their brand name products!

Can Do stores are known among locals for being incredibly easy to navigate, while tourists are often surprised that goods are only 100 yen; in particular, their "Do!STARS" products are highly praised.

Can Do is also known for its stylish atmosphere, designed to make shopping an enjoyable experience, and every week new items are displayed to keep customers entertained. Here are just some of the thoughtful products you can expect to find when you step into a Can Do 100 Yen Shop!
Stylish and Practical Peelers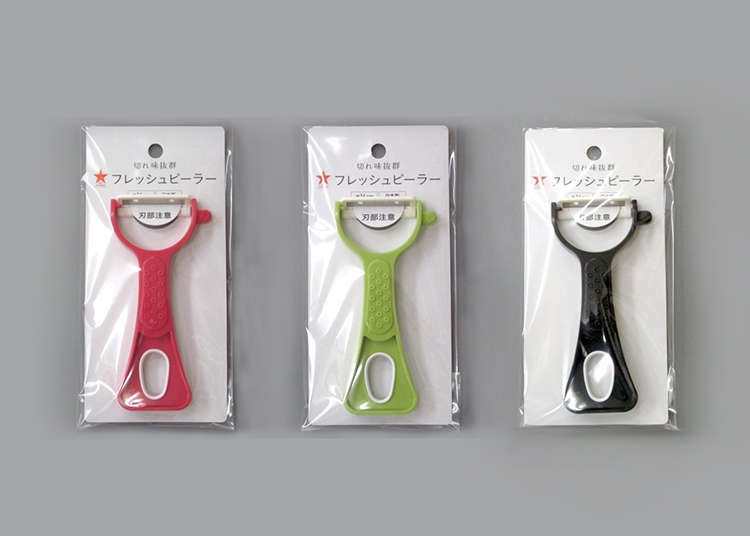 A popular item from the "Do! STARS" line is the ST peeler, which is a vegetable peeler featuring a sharp stainless steel blade. It's made in Japan and easy to hold, with cute pop art colors. Combining quality, ergonomics and design, it's hard to believe you can buy one for only 100 yen.
Soft Microfiber Face Towels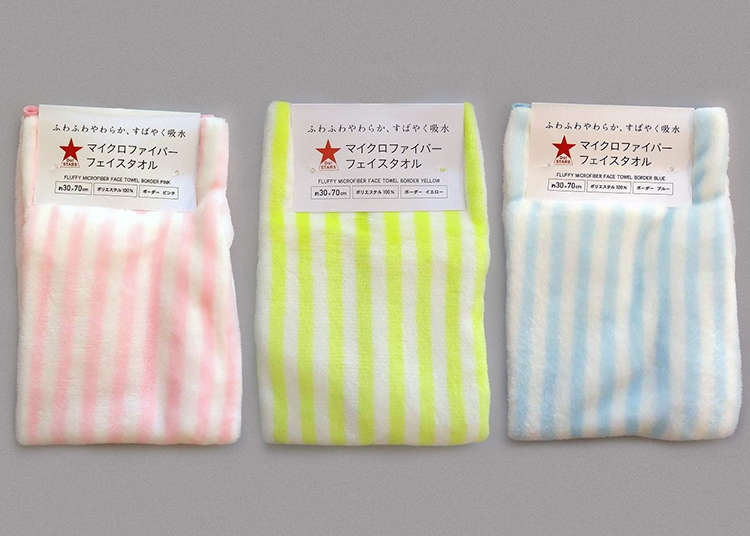 One Japanese habit worth adopting is to take a hand towel with you wherever you go. The "Microfiber face towel" from Can Do is fluffy and gentle on the skin, and can hold a lot of water if needed. It's high-quality for being only 100 yen. The towel size is about 30 × 70 centimeters and comes in several pastel-color designs.
Another Great Japanese Cleaning Product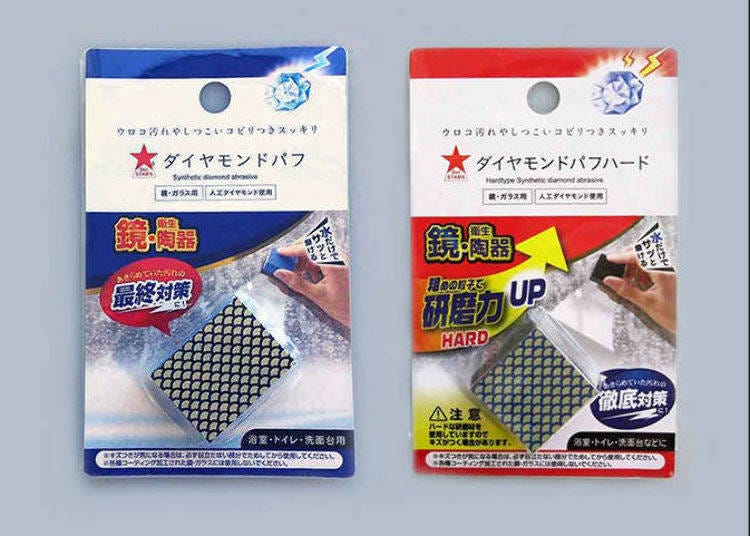 The "Diamond puff" is an ideal cleaning tool for any home. It has an artificial diamond abrasive for scraping off the crazy grime and buildup on your bathroom mirror while only using water, meaning you don't have to use additional soaps or harsh chemical sprays to keep your mirror clean. It also works great for the soap scum in the shower and bathtub as well as cleaning your bathroom toilet and washbasin.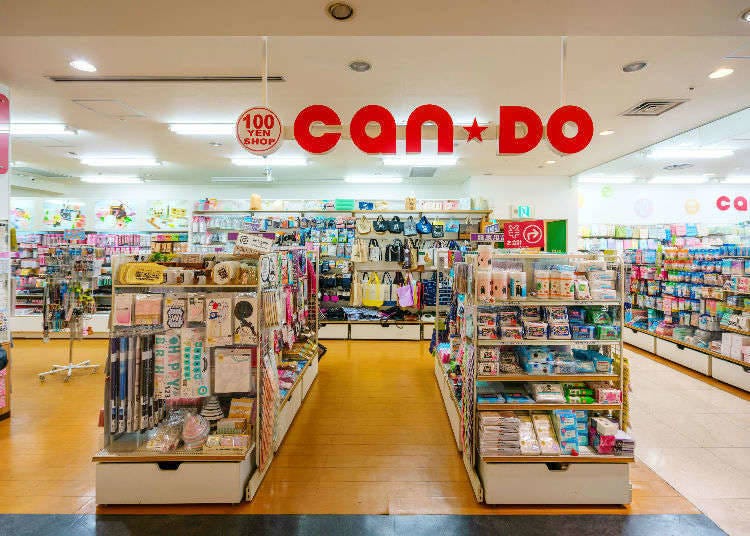 キャンドゥ 高田馬場店

Address

〒169-8677 東京都新宿区高田馬場1−35−3

Nearest Station

Takadanobaba


Phone Number

03-3207-4551

Website: cando-web.co.jp
キャンドゥ 神保町店

Address

2 Chome-14 Kanda Jinbōchō, Chiyoda-ku, Tōkyō-to 101-0051

Nearest Station

Jimbocho Station


Phone Number

03-3239-3391

Website: cando-web.co.jp
Can Do Shibuya Inokashira Dori

キャンドゥ 渋谷井ノ頭通り店

Address

〒150-0042 Tōkyō-to, Shibuya-ku, Udagawachō, 36−6 World Udagawa Building

Nearest Station

Shibuya Station


Phone Number

03-3461-2122

Website: cando-web.co.jp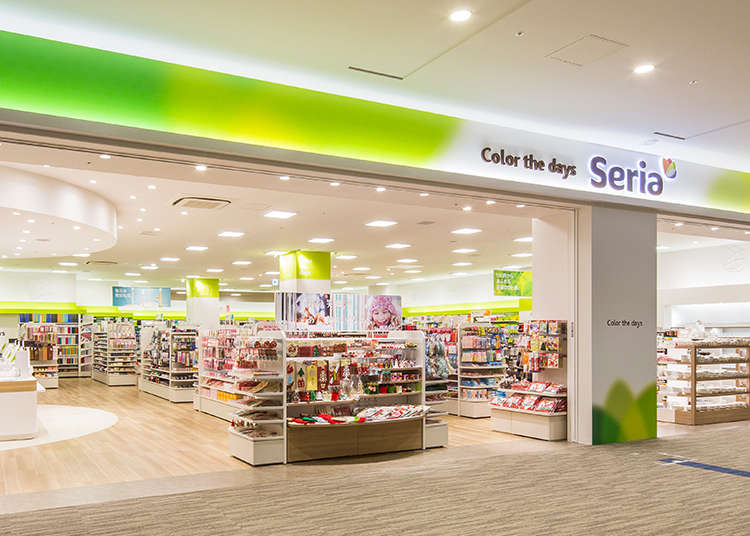 Seria has a strong reputation among Japan's 100 yen shops because of their lineup of stylish and cute products. With the concept of "Color the days," they offer a variety of goods targeting more upscale tastes. The shops feature an abundance of handicraft goods, gift wrapping, kitchenware for baking sweets, and designer tableware.
Seria's Seasonal Event Corner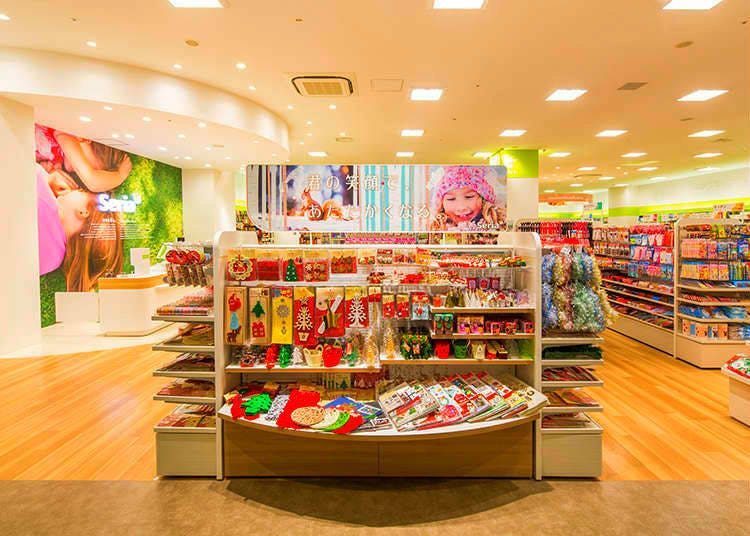 Every Seria features a special display near the entrance for seasonal goods such as Halloween, Christmas and Valentine's Day, as well as traditional Japanese holidays. When you go to Seria, be sure to check this display first as you might find an interesting item that's too good to pass up.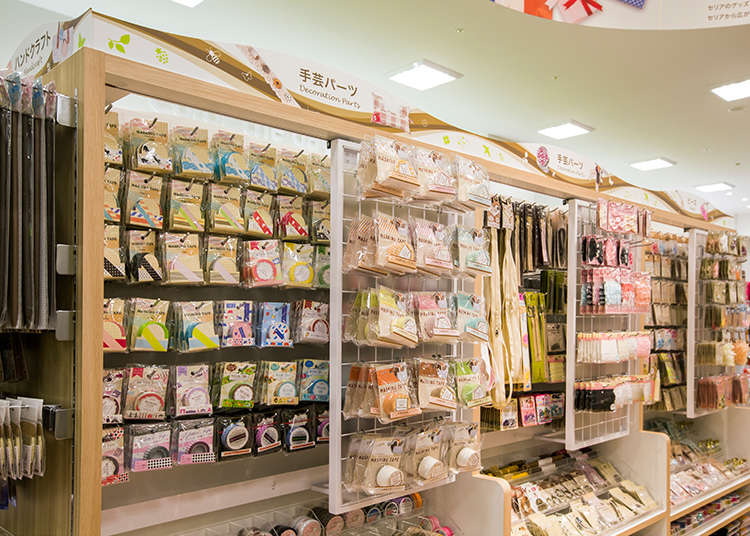 Seria's DIY sundries become popular topics on social networks like Instagram, probably because these items are super cute. Paint wooden frames or cases, or decorate them with lace frills to match the style of your room while staying under budget!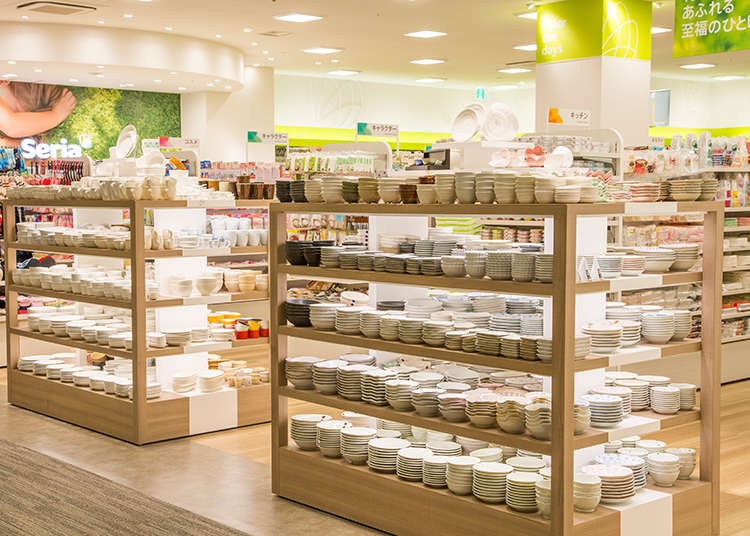 Much of the tableware available in Seria's tableware display is so tastefully designed that it's hard to imagine that each piece is only 100 yen. The dishes, cups, and utensils look so nice that they can be used for both daily use and home parties. So "style up" and have fun selecting pieces that match your preferences!
Seria Asakusa Ekimise Shop

セリア 浅草エキミセ店

Address

〒111-0033 Tōkyō-to, Taitō-ku, Hanakawado, 1 Chome−4−1, 浅草EKIMISE

Nearest Station

Asakusa


Phone Number

03-5830-7760

Website: seria-group.com
Seria Daikanyama 17Dixsept

セリア 代官山アドレス・ディセ店

Address

〒150-0034 Tōkyō-to, Shibuya-ku, Daikanyamachō, 17−6, 17Dixsept

Nearest Station

Daikanyama Station


Phone Number

03-6416-1403

Website: seria-group.com
Seria Ikebukuro Marui Shop

セリア 池袋マルイ店

Address

〒171-0021 Tōkyō-to, Toshima-ku, Nishiikebukuro, 3 Chome−28−13, Ikebukuro Marui

Nearest Station

Ikebukuro Station


Phone Number

03-5944-8889

Website: seria-group.com
Make These 100-Yen Shops Part of Your Japan Bucket List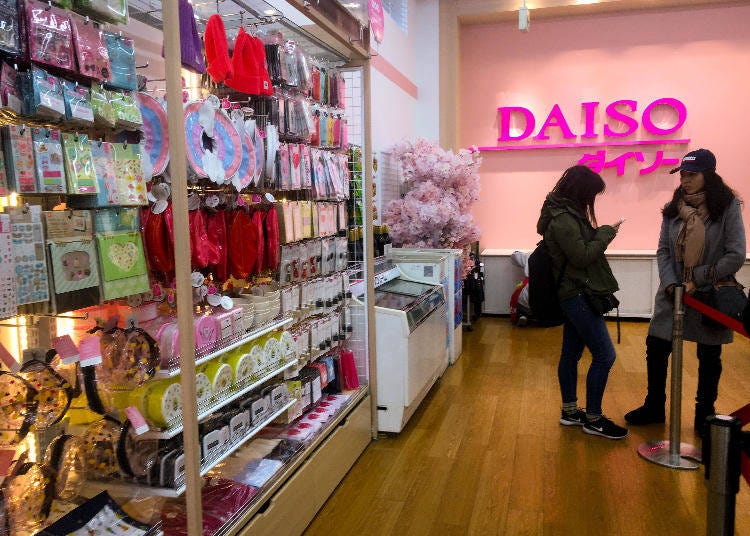 Japan's 100 Yen shops offer such a variety of practical and stylish goods that you could easily fill up a suitcase of 100-yen souvenirs. The three stores featured here offer similar products, but each has a distinct style so it's worth checking all of them if you're looking for something in particular.
*This information is from the time of this article's publication.
*Prices and options mentioned are subject to change.
*Unless stated otherwise, all prices include tax.
Limited time offer: 10% discount coupons available now!