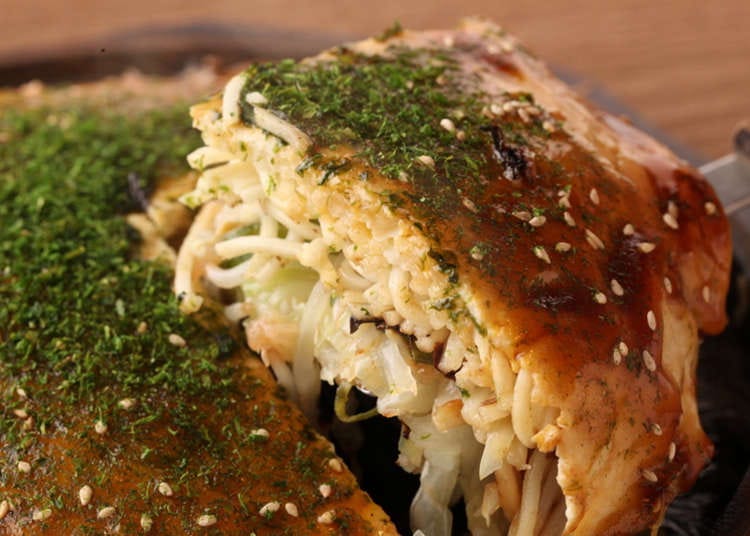 There are two major versions of okonomiyaki: Kansai-style and Hiroshima-style. Kansai-style okonomiyaki is made by mixing all the ingredients and cooking them together, while Hiroshima-style okonomiyaki is made by dissolving flour in water and cooking it on a hot plate - then arranging the ingredients on top of the circular shaped batter.

This time, we will introduce 5 specialty shops that offer "Hiroshima-style" okonomiyaki in Tokyo!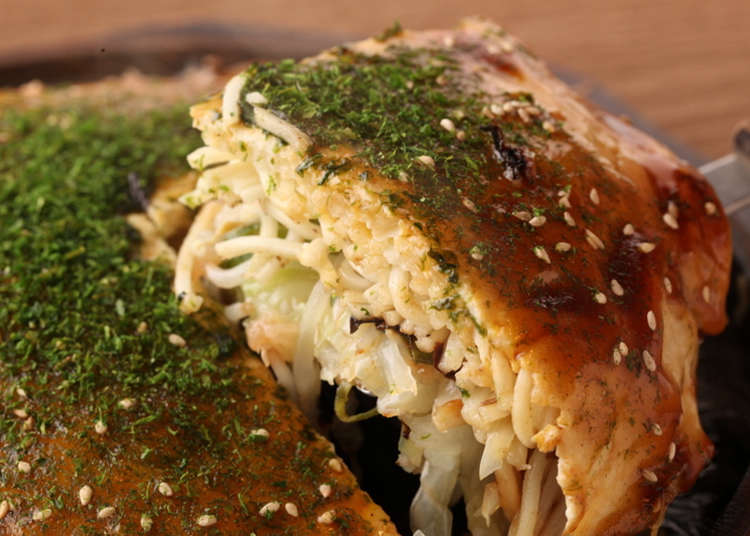 You can taste their sincerity in trying to keep the taste as similar to the real okonomiyaki in Hiroshima, by using the freshest ingredients directly delivered from Hiroshima.

This shop is famous among the fans of the baseball team based in Hiroshima -- the Hiroshima Carp -- and there are valuable goods and pictures of the famous players who used played in the team, and that gives the shop an atmosphere just like a museum.

Fans gather on days of matches. The shop has been loved for 20 years and is large enough to accommodate a huge banquet with up to 120 seats. Check out the Hiroshima vegetable teppanyaki (pan-fried) as well as Hiroshima-style okonomiyaki.
Big Pig神田カープ本店

Address

Chiyoda-ku, Tokyo Uchikanda 3-4-6 Fuji Elevator Building B1,101-0047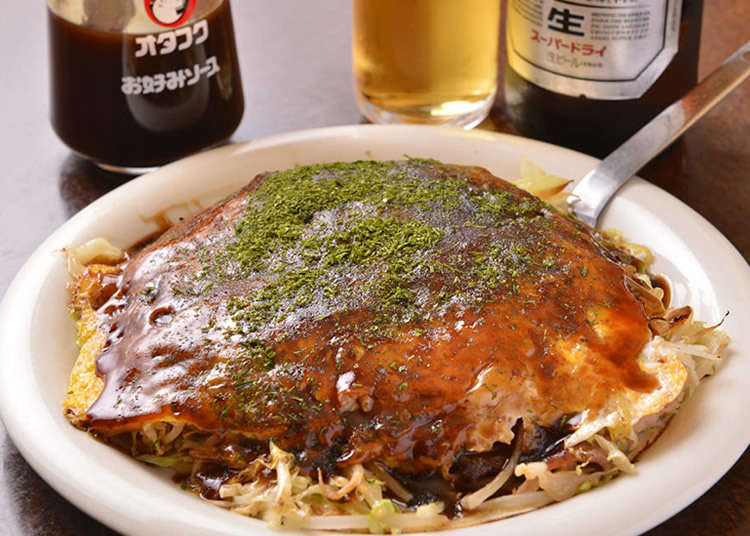 The most popular item on the menu is the Hiroshima-style okonomiyaki which the owner cooks with tenderness. They are also particular about the ingredients for teppanyaki.

The Hiroshima area is famous for oysters. Oyster teppanyaki is rather juicy and many customers keep coming back for this specialty. You can also get varieties of Hiroshima-made sake (Japanese rice wine) that are otherwise hard to find in Tokyo, so you enjoy them to your heart's content together along with the okonomiyaki.
檸檬屋

Address

Tokyo , Minato-ku, Shimbashi 3-2-2,105-0004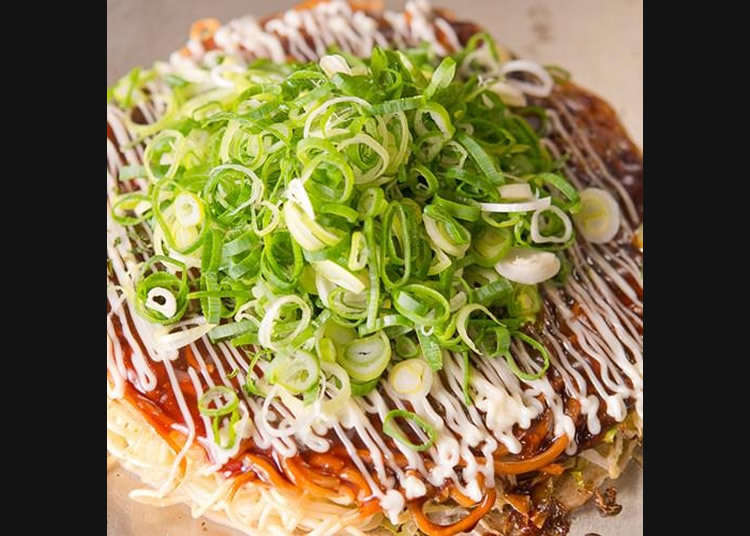 Fuchuyaki is a must-try item which uses powdered fragrant fish meal as an hidden ingredient in the minced beef; it brings out a pleasant aftertaste. This is spread under the crispy soba (buckwheat noodles). It is recommended to additionally add fresh green onion as a topping, which marries well with the flavor. The slightly spicy sauce balances well, so don't miss this one, either. The staff from Hiroshima cook okonomiyaki, so even customers from Hiroshima are satisfied with the flavor.
Teppan Hiroshima Fuchuyaki Pukuichi

鉄板・広島府中焼き 福一 -ぷくいち-

Address

Setagaya-ku, Tokyo Sangenjaya 2-11-14 Tsuchiya Building 1F,154-0024
4. Monjya Okonomiyaki Hachijyu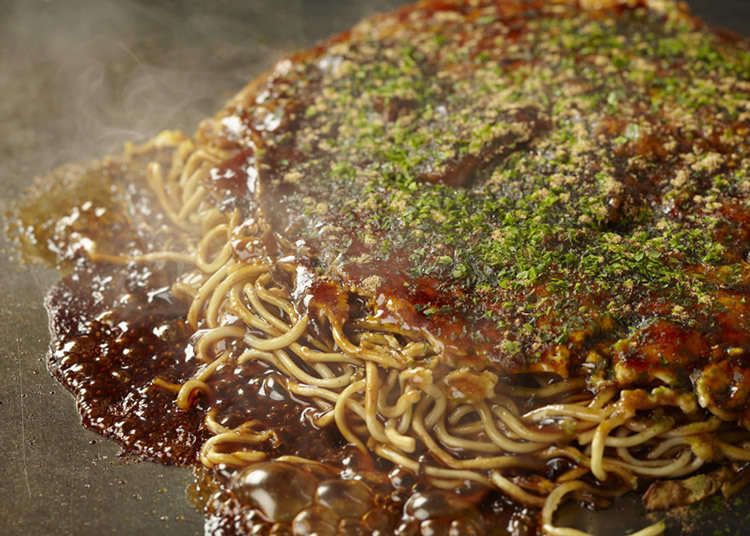 A 13-year old shop in Naka-Meguro that serves 3 types of okonomiyaki: Hiroshima-style, Kansai-style, and Tsukishima-style. It seems like it would be fun to go with several friends and order them all to have a tasting competition.

The signature dish called onomichiyaki is an established taste as it inherited the flavor from the famous okonomiyaki shop "Noguchi". Also there are many side dishes, so it may be hard to choose what to have. The "Camembert Double Cheese Monjya" is one of the dishes you would want to try out.
Monjya Okonomiyaki Hachijyu

もんじゃ お好み焼き 八じゅう

Address

Meguro-ku, Tokyo Kamimeguro 2-16-14 Chateau Ne Okumura 1F,153-0051
5. ChinChikuRin Shimbashi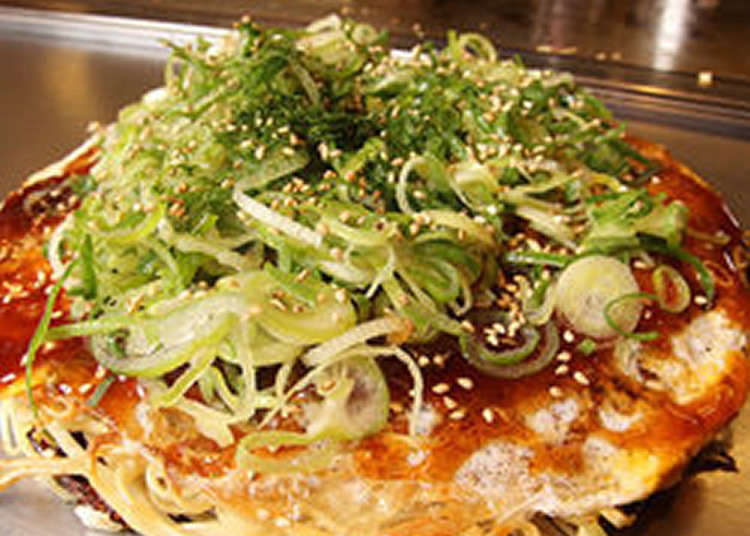 Everything including the ingredients, the cooking methods, the atmosphere, and the service at this shop is very 'Hiroshima,' presenting an authentic dining experience that can otherwise be hard to come by. While they serve up several varieties of okonomiyaki, there are plenty of oyster dishes, for which Hiroshima is famous. They also offer up several kinds of course meals with which you can get an excellent representative sample of the gastronomic treasures Hiroshima has to offer!
ちんちくりん 新橋本店

Address

Minato-ku, Tokyo Shinbashi 3-21-11 Shinhana building 3F,105-0004
*This information is from the time of this article's publication.
*Prices and options mentioned are subject to change.
*Unless stated otherwise, all prices include tax.