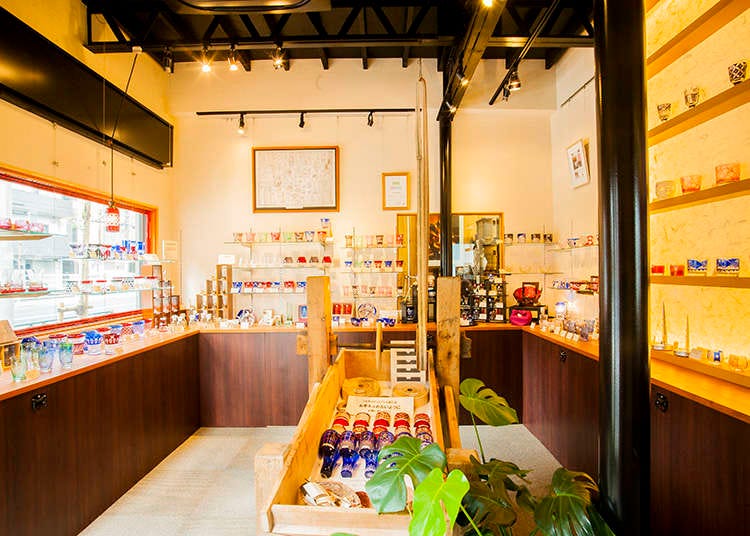 Tokyo was once called Edo, and it is where various types of culture flourished, including academics, arts, and entertainment. Here we introduce museums in the Tokyo metropolitan district with free admission, where you can experience Japan's tradition and history.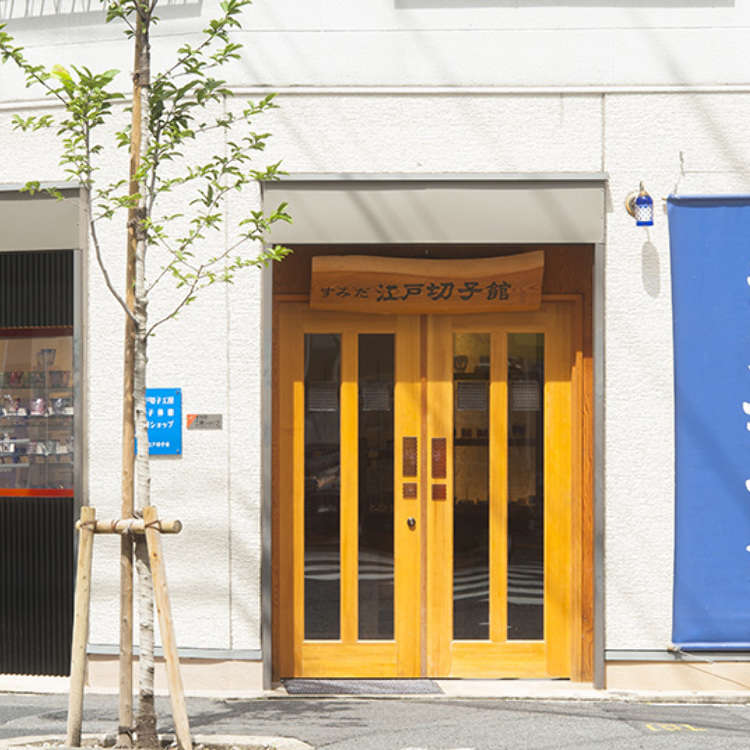 With just a five minute walk from the JR Kinshicho Station, you will find Sumida Edo Kiriko-kan on Kuramaebashi-dori, where you can view Tokyo Skytree(R). Edo Kiriko is a traditional form of glasswork, which was created during the Edo period when glass workers started to add cutting patterns to glass goods brought into Japan from overseas. First, bowls are made from transparent glass colored indigo blue or crimson, and kiriko (facet) patterns are cut into glasses. Designs that capture the beauty of nature from the Edo period, and geometric patterns using lines and curves are seen on glass tableware, lighting, and stained glass, and are loved by many. Here at Sumida Edo Kiriko-kan, you can enjoy exhibits on the history of kiriko and artifacts by kiriko master artisans. Also, you can try glass cutting with your favorite patterns on your choice of glassware. Experience a traditional technique and create your one-of-a-kind kiriko glass.
Address

2-10-9, Taihei, Sumida-ku, Tokyo, 130-0012
View Map

Nearest Station

Kinshicho Station (JR Sobu Main Line / JR Sobu Main Line (Rapid) / Tokyo Metro Hanzomon Line / JR Sobu Line)
6 minutes on foot


Phone Number

03-3623-4148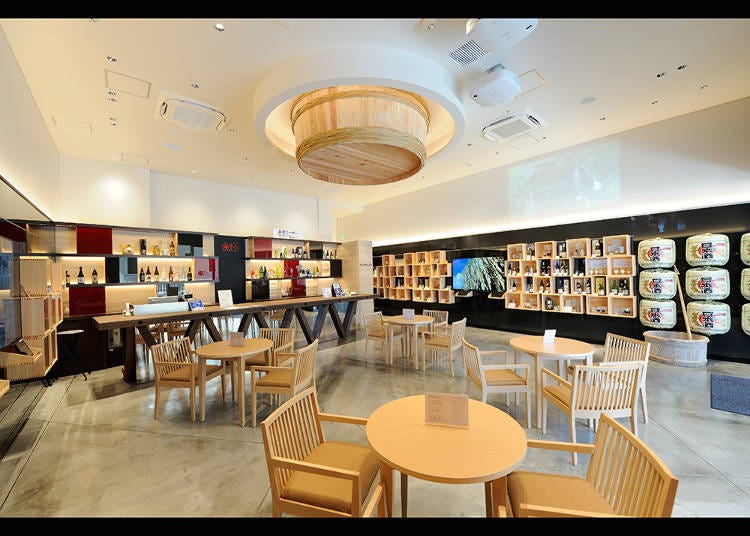 Japanese sake is gaining popularity as Japanese cuisine is capturing the hearts of people all over the world. There are more than 10,000 brands of Japanese sake made across Japan, created with some of the fruits of the country's labor: rice, water and koji-kin (rice malt). If you are interested in Japanese sake, you definitely should visit Sake Plaza operated by the Japan Sake and Shochu Makers Association. From comprehensively portraying the many cultural elements of Japanese sake with a large variety of material and data, Sake Plaza offers a unique "see, touch, and experience" approach to discover the vast world of Japanese sake, including authentic shochu and awamori.
To further enhance this discovery tour, tablets operating in Japanese, English, Chinese, and Korean also offer further insight on the topic of Japanese sake, free to use for every visitor. As for the "experiencing" part of Sake Plaza, tastings for 100 yen per person are held, showcasing different sake, shochu, and awamori from all over Japan.
Address

Japanese brewing Toranomon building 1F, 1-6-15, Nishishinbashi, Minato-ku, Tokyo, 105-0003
View Map

Nearest Station

Toranomon Station (Tokyo Metro Ginza Line)
3 minutes on foot


Phone Number

03-3519-2091
Edo Shitamachi Traditional Crafts Museum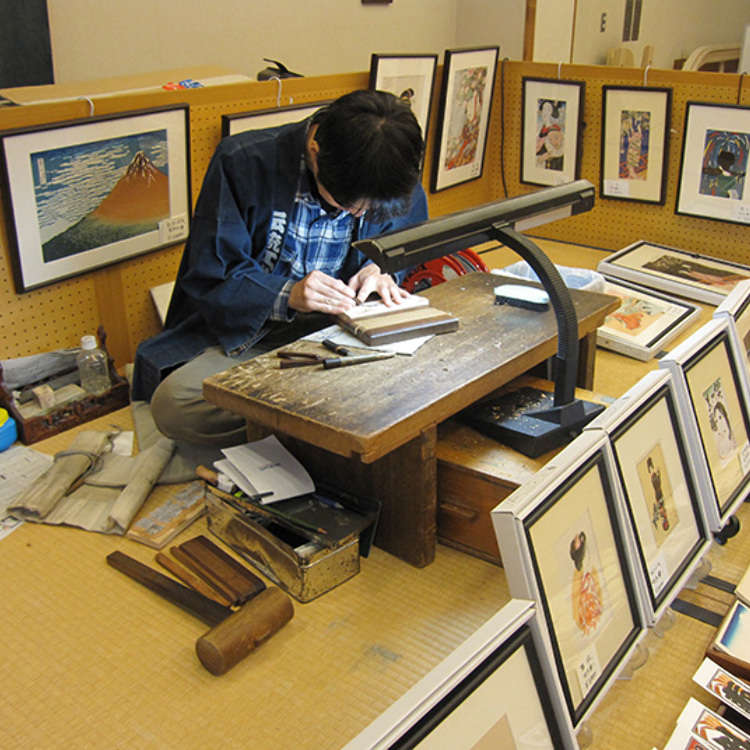 Edo flourished as a hub of business and culture, and it was the land where the townspeople's culture also blossomed. Many temples and shrines from the Edo period remain, especially around Asakusa in the Taito-ku area, and many craftsmen are still around to preserve and pass down traditional arts and crafts to people. Edo Shitamachi Traditional Crafts Museum ((Edo Shitamachi Dento Kogei-kan), located near Senso-ji temple, is where a wide variety of traditional arts and crafts are on display, and it offers live demonstrations and hand-made classes to familiarize visitors with these arts. Including work in the styles of Edo-sudare (Edo-style screens), kiri-tansu (traditional mobile storage cabinetry), and Edo-sashimono (traditional wooden furniture), there are around 350 objects made from around 45 styles on display. During weekends, craftsmen demonstrate how to make artifacts, so visitors get to see traditional techniques performed before their very eyes. Inside the display house, you will find a souvenir section that is the perfect place for you to buy some Japanese souvenirs.
Edo Taito Traditional Crafts Center

江戸たいとう伝統工芸館

Address

2-22-13 Asakusa, Taito-ku, Tokyo, 111-0032


Nearest Station

Asakusa Station (Tokyo Metro Ginza Line / Toei Asakusa Line / Tobu Isesaki Line (Tobu Sky Tree Line) / Tsukuba Express)
5 minutes on foot


Phone Number

03-3842-1990
The Museum of Yebisu Beer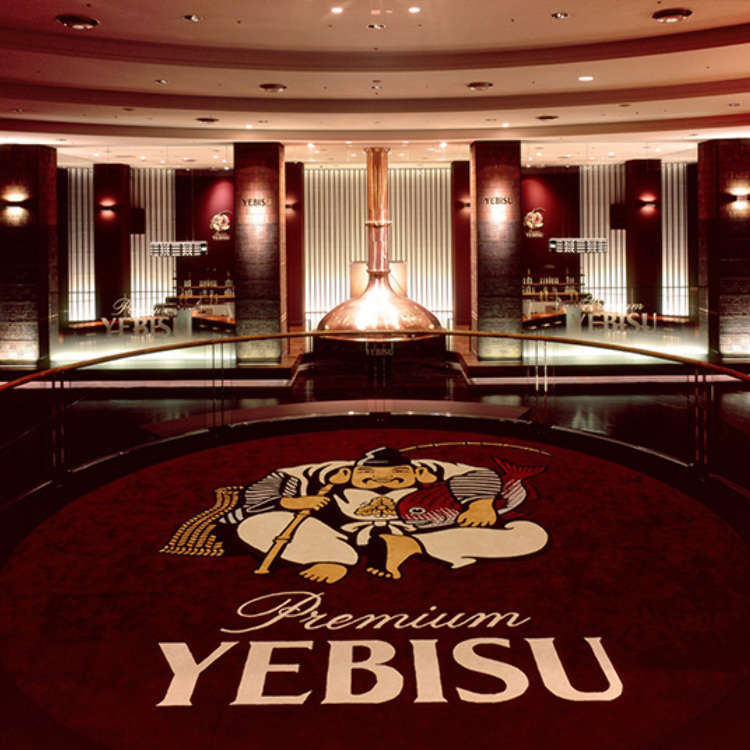 At the Museum of Yebisu Beer in Ebisu, Shibuya-ku, visitors can learn the history of Yebisu Beer and how to enjoy Yebisu Beer. You may enter for free, but we recommend that you take their 40-minute paid tour. It is a popular tour during which the staff tells you the history and side stories about Yebisu Beer, from its inception to the modern day. At the end of the tour, you can taste two types of Yebisu Beer. Additionally, you can relax and enjoy different types of Yebisu Beer with some light meals and snacks that go well with Yebisu Beer at the tasting salon. At the museum shop, there are many original items which are available only at this shop. If you are not sure what to get as souvenirs, you may find something here at the Museum of Yebisu Beer.
Address

Yebisu Garden Place, 4-20-1, Ebisu, Shibuya-ku, Tokyo, 150-8522
View Map

Nearest Station

Ebisu Station (JR Shonan Shinjuku Line / JR Yamanote Line / JR Saikyo Line / Tokyo Metro Hibiya Line)
5 minutes on foot


Phone Number

03-5423-7255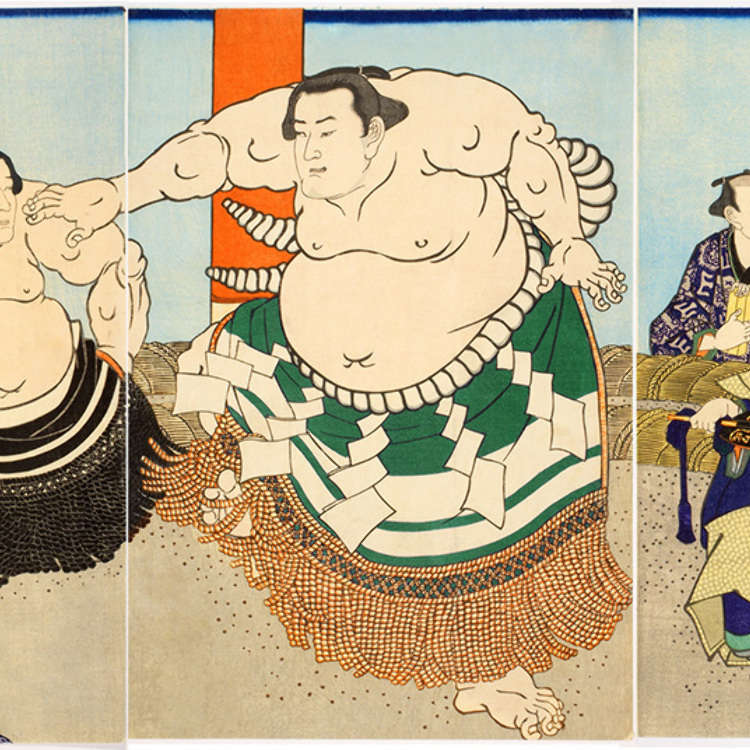 The Sumo Museum (free admission) is on the first floor of the sumo mecca, Ryogoku Kokugikan, which is a one-minute walk from the JR Ryogoku Station. Inside the museum, valuable, artistic collectibles such as nishiki-e (colored woodblock prints) created in the Edo period, sumo banzuke (official listings of rank), and kesho-mawashi (silk belts with embroidered aprons) worn by the yokozuna (the highest ranked sumo wrestlers) through history, are on display. The Ryogoku Kokugikan is not only a popular tourist spot as a historical facility, but also houses sumo and other sporting events, as well as live concerts. Even if you cannot see a sumo match during your visit, you can experience this Japanese sport by visiting the museum, or through participating in available events. Also, you will find many chanko (a Japanese stew dish traditionally served to wrestlers) restaurants owned by former sumo wrestlers around the Ryogoku Station. Eating chanko-nabe with a lot of seafood, meat, and vegetables is one of the experiences you can enjoy when you visit the Ryogoku area.
Address

1-3-28, Yokoami, Sumida-ku, Tokyo, 130-0015
View Map

Nearest Station

Ryogoku Station (Toei Oedo Line / JR Sobu Line)
1 minute on foot


Phone Number

03-3622-0366
*This information is from the time of this article's publication.
*Prices and options mentioned are subject to change.
*Unless stated otherwise, all prices include tax.