Business hours for facilities may be affected by COVID-19. Shop websites may not be updated with the latest information, so please use caution when visiting.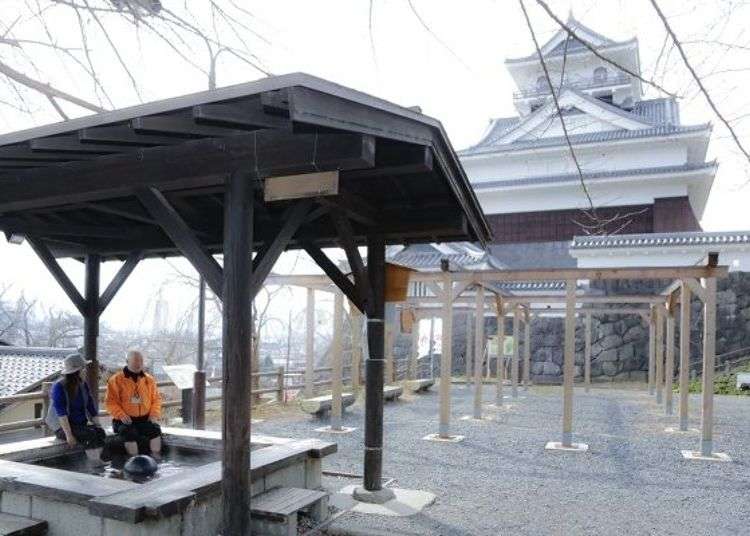 Pinggiran kota Yamagata
Onsen & Sento
Kaminoyama Onsen was discovered about 560 years ago in the southern part of Yamagata. It is well-known as a castle town at the foot of Kaminoyama Castle and as a prosperous inn town on the Ushu Highway during Edo times. Here there are many samurai residences and old houses that are reminiscent of those days as well as many other interesting sights. Taking a stroll through this old castle town, sampling its famous konjac cuisine, and perhaps a luxurious soak in a hot spring at night are treats that will await you in this city unique even in Japan for the three roles it played as a castle town, ryokan inn town, and hot spring town; the perfect place for a leisurely day trip and sightseeing.
Pinggiran kota Akita
Kebun
Autumn in Tohoku starts in late September, when fall foliage season starts. From the red-and-yellow dyed mountaintops to the incredible autumn scenery passing by as you drive around, there are many ways to enjoy the sights of these beautifully changing leaves. Here, we will introduce ten best places to visit in Tohoku for autumn foliage, as well as the best time to see the leaves changing.
Aomori / Hirosaki / Hachinohe
Fukushima / Koriyama / Iwaki
Morioka / Hiraizumi / Hachimantai
Niigata / Sado
Pinggiran kota Akita
Pinggiran kota Yamagata