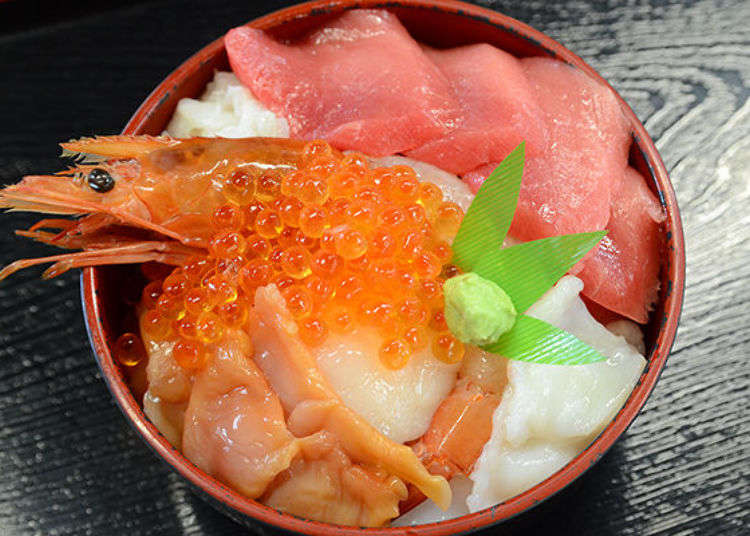 Pinggiran kota Miyagi selain itu
Sashimi
Shiogama Port in Shiogama City, Miyagi Prefecture once prospered as a base for northern ocean fisheries and still boasts being one of the areas in the nation having the largest hauls of fresh tuna. The Shiogama Marine Products Wholesale Market is the center for its distribution. The Mai Kaisen-don [My Seafood Bowl] and Jiyu Shoro [Grill It Yourself] dishes made with seafood products purchased at the market are very popular! We also tasted the Sanriku Shiogama Higashimono brand bigeye tuna which is distributed only for a limited time from mid-September to December.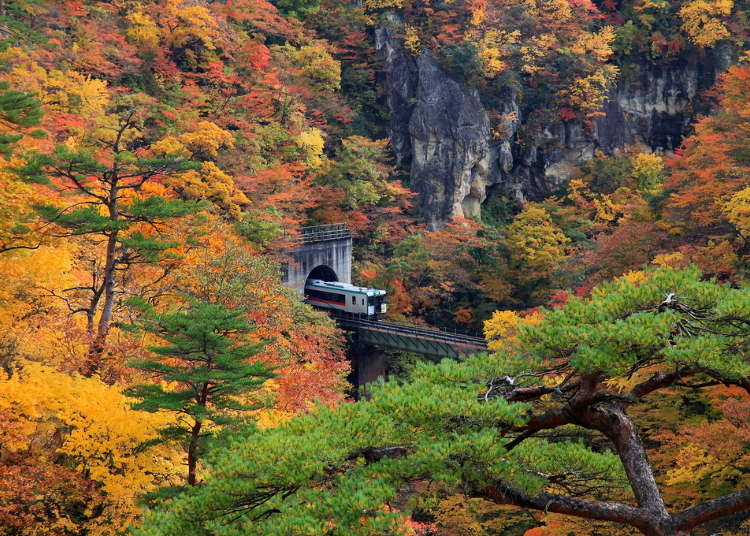 Pinggiran kota Akita
Kebun
Late September marks the beginning of foliage season for the Tohoku Region. From the red-and-yellow dyed mountaintop view from the Ropeway, to the dynamic scenery passing by as you drive in your car, there are many ways to enjoy the sights of these beautifully changing leaves. Some popular autumn viewing spots of the Tohoku Region are mountain and valley areas such as Mt. Kurikoma and Dakigaeri Gorge, with landscapes that change with the elevation. In fact, some landscapes show differences of an entire month between the foot and summit. Today, we would like to introduce 10 of the top autumn foliage viewing spots of the Tohoku Region, as well as the best times to see them.
Aomori / Hirosaki / Hachinohe
Fukushima / Koriyama / Iwaki
Morioka / Hiraizumi / Hachimantai
Niigata / Sado
Pinggiran kota Akita
Pinggiran kota Yamagata
Get recommendations, exclusive deals and more from select spots & restaurants!
What's new