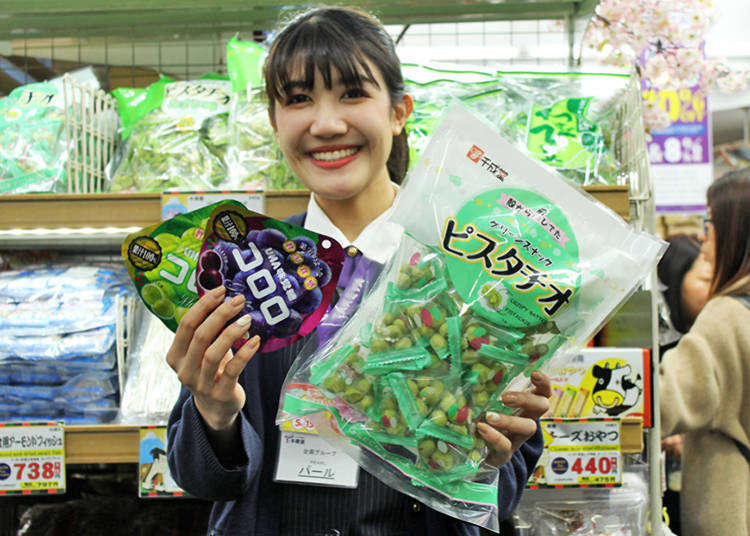 Ueno Takeya is the beloved comprehensive discount store that has been in this area for 70 years. Walk around JR Okachimachi Station in Tokyo and you'll notice a group of purple buildings - known locally as 'Takeya Town.'

Today, in fact, Takeya Town has become extremely popular with visitors from overseas, especially those from China and Thailand. Here we'll introduce what the buzz is about and share an insider look at Takeya Tokyo!
Ueno Takeya: Popular locally and abroad!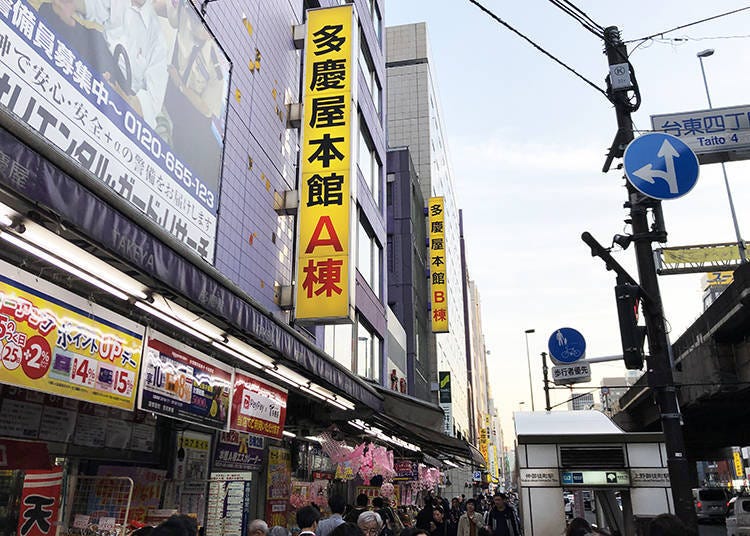 These days foreign tourists make up about 20% of Takeya's customers
Mr. Seiji from Takeya's Planning Department was excited to tell us about the store's recent fame abroad: "Most of our foreign visitors are tourists from China and Thailand. There has been a particularly sharp increase in the number of visitors from Thailand lately as a result of Takeya appearing in news articles as well as in SNS. We are also seeing quite a few visitors coming from Taiwan and Korea, too."

So, what is it that makes Ueno's Takeya such a popular tourist spot in Tokyo? Let's find out!
Ueno's Takeya: A shopping paradise with serious deals!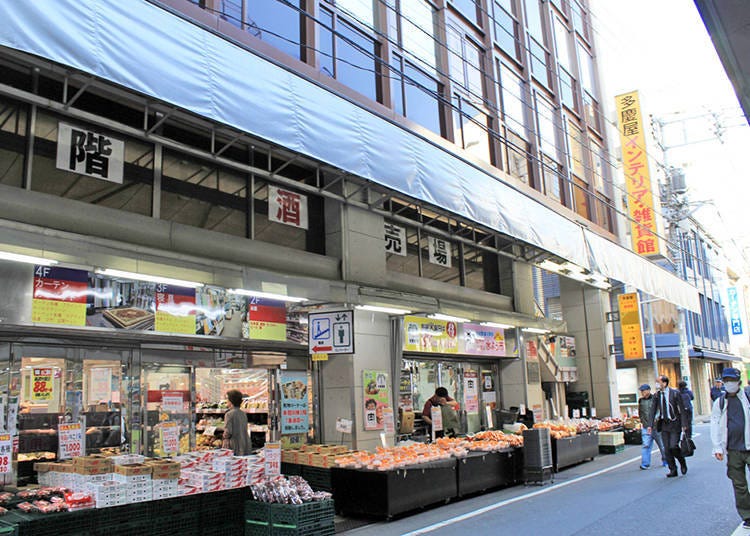 The sales areas of Ueno Takeya are spread throughout its seven buildings. They offer a wide range of products from baby goods to religious items. The facility is so huge, we thought we'd put together a quick guide to each building for you:

● Main Building A (food, medicine, health food, watches, household appliances)
● Main Building B (food, men's fashion, women's cosmetics)
● Ladies Building (medicine, health food, women's cosmetics, ladies' fashion, jewelry)
● Furniture Building (furniture, pet goods, bicycles, Buddhist alters)
● Furniture Annex (daily necessities, ready-to-assemble furniture)
● Interior and Sundries Building (fruit and vegetables, meat, bedding, curtains, carpets)
● Building No. 8 (stationery, men's cosmetics)

It truly is a shopping wonderland! Tourists who visit all say that it's impossible to see everything in a single day. The Main Buildings A and B are especially worth seeing. The two buildings are connected, but even so, it's quite the maze!

The fact that many languages are supported, primarily Chinese, Thai, Korean, and English, has also helped increase Takeya's popularity. In fact, floors that have the most tourists have full-time foreign staff and staff fluent in foreign languages, plus store announcements are made in several languages. POP displays [handwritten promotions] for Chinese and Thai particularly stand out.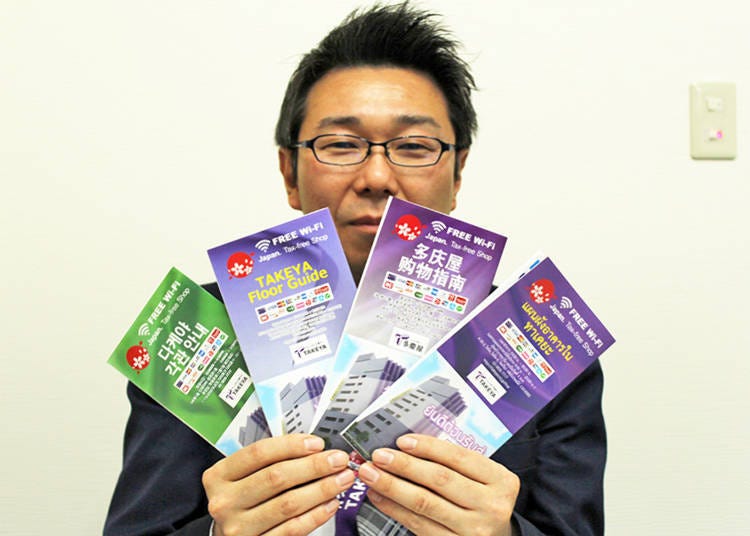 According to Mr. Iwabuchi, in addition to Japanese the floor guides are also in Chinese, Thai, Korean, and English. We were surprised to learn that services in each language have been going strong for more than ten years!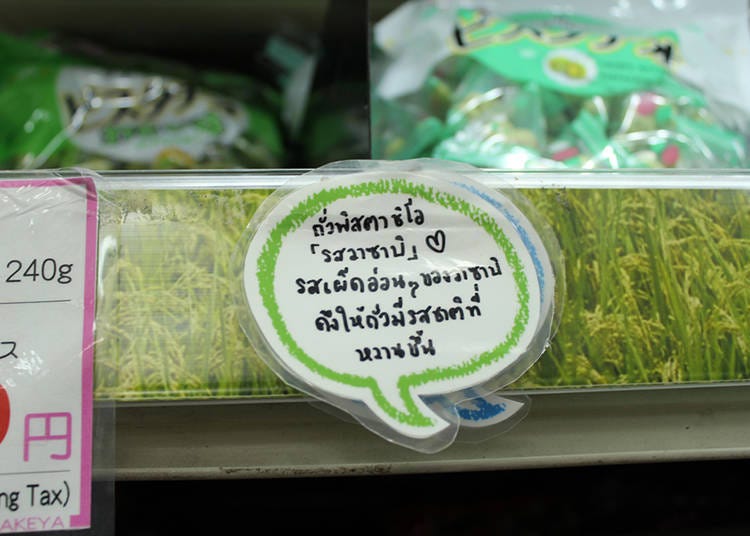 There are POP advertisements on the display shelves for Chinese and more recently Thais because of the sharp increase in Thai tourists.
The food section on the first floor of Main Building A is the most popular of all the sections in Ueno Takeya with foreign tourists. There are rows of sweets, delicacies, dry fruits, nuts and other products and the scene is lively with overseas customers with overflowing shopping carts. Everyone looks like they are having a grand time.

We asked to have a look at what people were shopping for in the store. Let's take a look at their souvenir shopping hauls!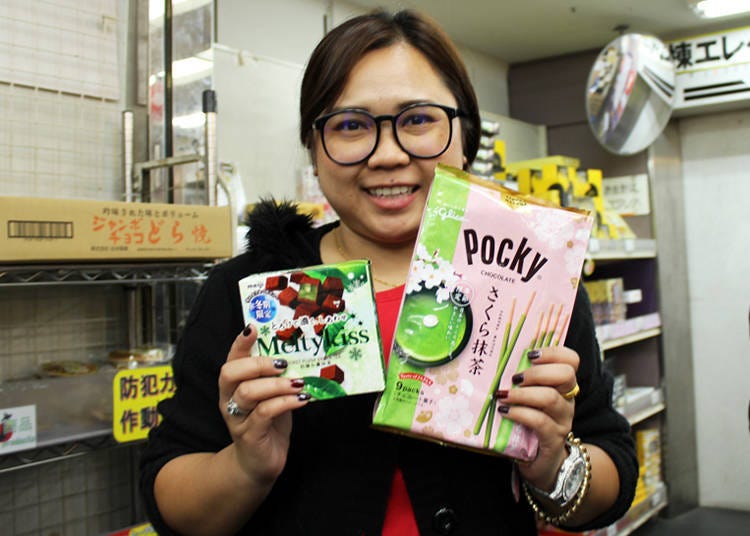 This visitor from Thailand had a number of Japanese sweets in cute packages and said the matcha flavored ones were particularly popular and made great souvenir gifts.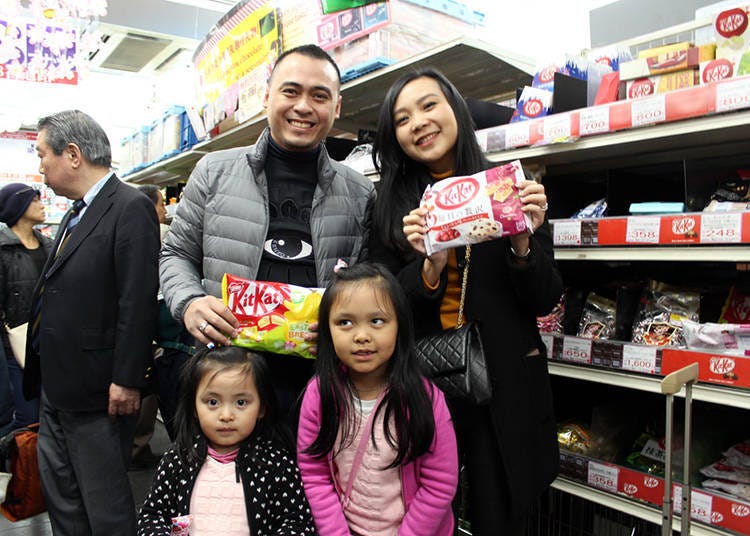 Another group was a family from Indonesia and their favorite was KitKat. They especially liked the ones that were only available in Japan which they could not get back in Indonesia.
These visitors from Thailand said this was their fifth trip to Japan. On a previous visit they ate ochazuke [Japanese tea poured over cooked rice] for the first time and thought it delicious so this time they decided to buy it straight away.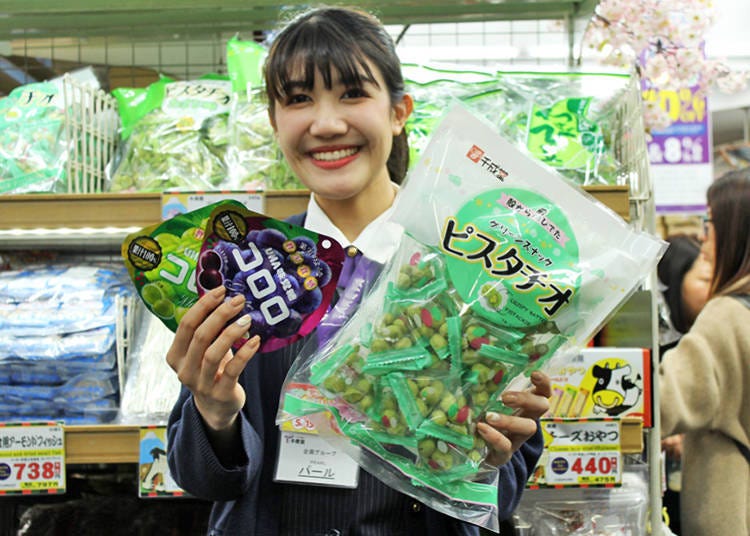 "We sell a lot of gummy and pistachios on this floor. Everyone fills their carts with them," said Pearl, a Thai staff member.

Next we visited the second floor, where there are cosmetics, of the Main Building B. The floor was full of tourists. "This is it! This is what I came for," said a Thai woman as she selected an Anessa "Perfect UV Skin Care Gel". Anessa products really fly off the shelves.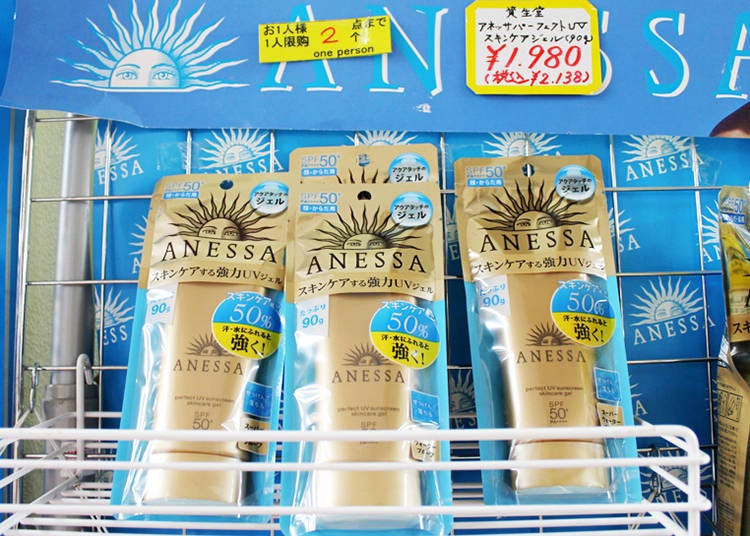 "Thailand is very hot, so for that reason everyone likes the gel type because it feels luxurious. The brightening type is also very popular," explained Ms. Weng, a Chinese staff member.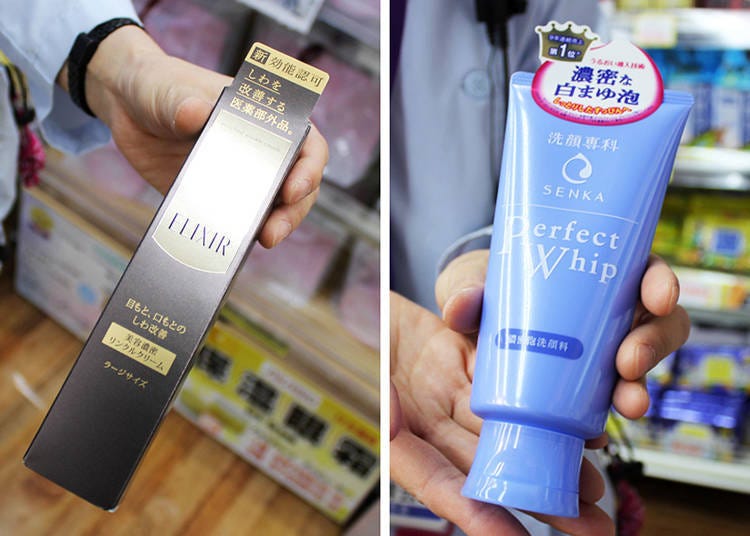 "Shiseido products are also popular. Senka Perfect Whip, Elixir Superieur Enriched Wrinkle Cream also sell well," continued Ms. Weng.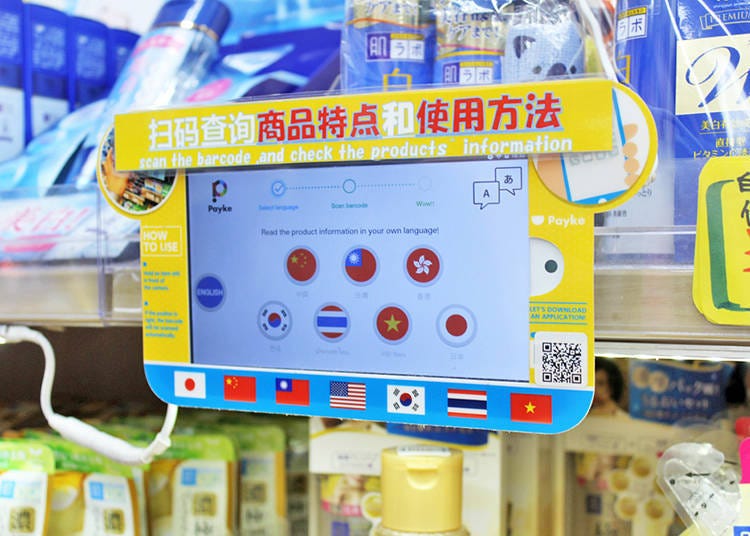 Many foreign shoppers use the Payke application on this floor. On the screen they select the language in which they want information displayed, scan the barcode on the product and information about it is displayed in that language

After food and cosmetics, other products popular with foreign tourists are imported brands, luxury wristwatches, tableware and cookware, and consumer electronics. Here are the floors where they can be found.

● Imported brands (Main Building B 3rd floor)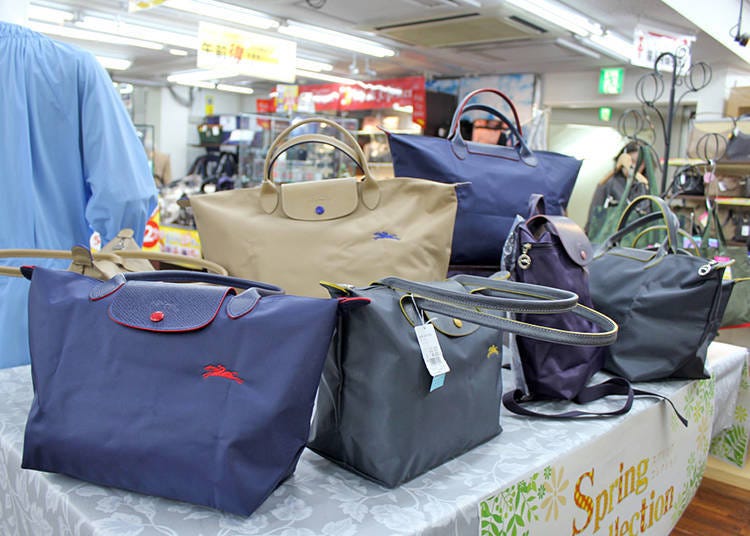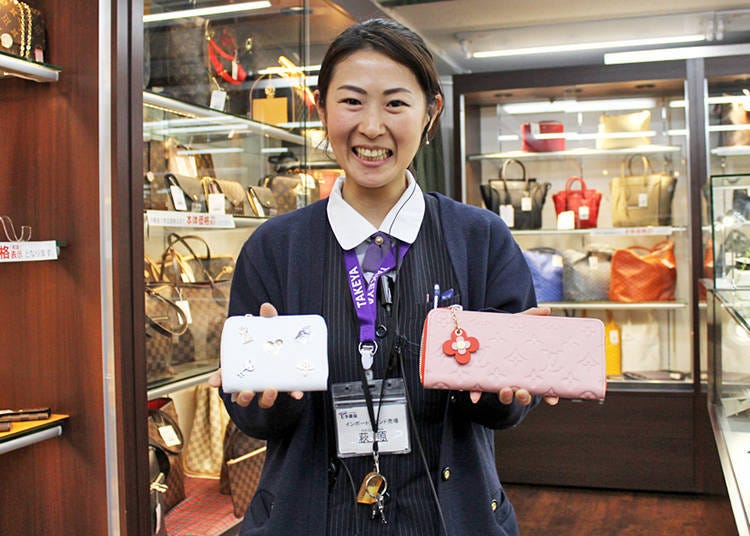 "Roberta Pieri bags from Italy are popular with Thais. Chinese mostly look at expensive Louis Vuitton and Chanel products," Ms. Hagiwara, a Japanese staff member explained.

●Watches (Main Building A 3rd & 4th floors)
Luxury wristwatches that cost as much as an automobile. Rolex watches are very popular with Chinese customers.

●Tableware and kitchenware (Main Building A 5th floor)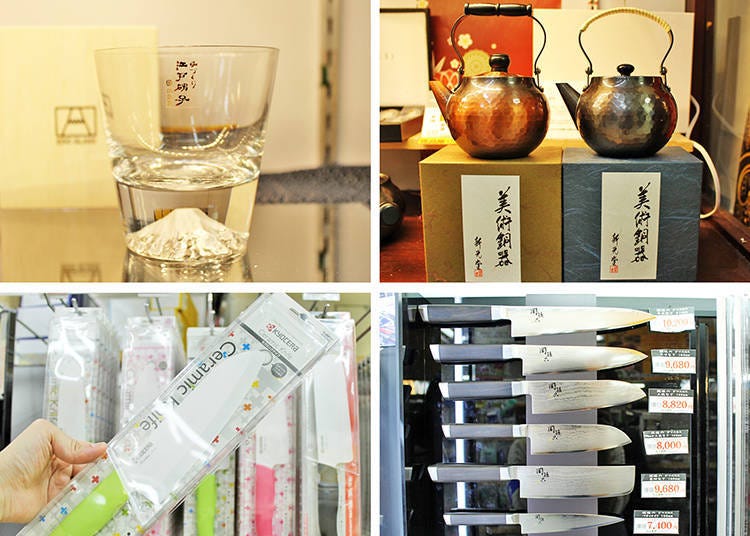 Fujiyama Glass (upper left) is the most popular. These mini-teapots (upper right) are also cute. Ceramic and steel knives (lower left and right) also sell well.

● Household appliances (Main Building A 7th floor)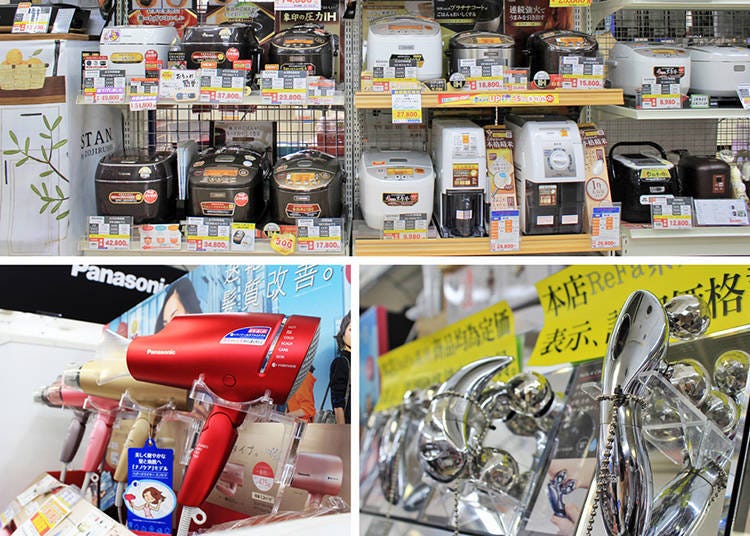 Products that meet the voltage requirements of different countries. Rice cookers (top), hair dryers (lower left), and the beauty roller ReFa series are hot sellers.
Prices are super low! Bargains Hall of Fame
As might be expected of a comprehensive discount shop, not only is there a wide selection of products, but they are also offered at huge discounts. Customers from overseas are especially keen about finding the lowest discounts possible.

There is free Wi-Fi in the store and it is possible to use overseas smartphone payment applications such as Alipay and WeChatPay.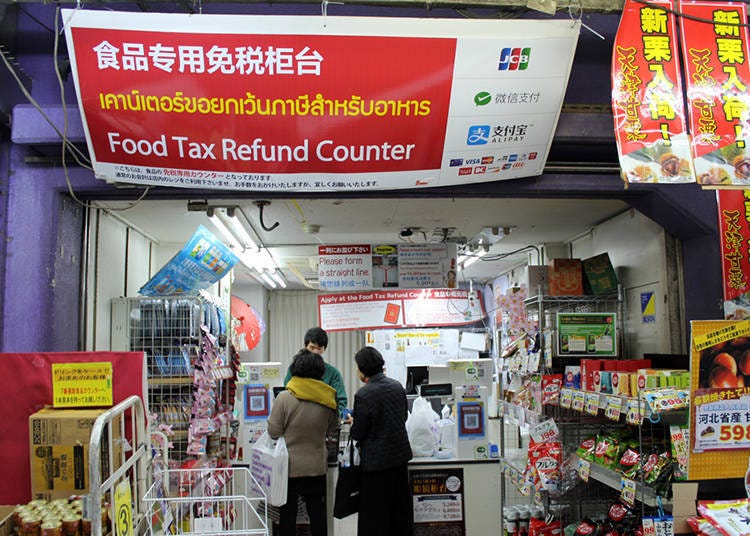 There are also duty-free counters throughout the store where the 8% tax is not applied. And if customers use JCB credit cards that were issued abroad, they receive a further 10% discount. Such discounts make Japanese customers envious.

Low prices, a wide selection of products, and multi-lingual support are the three reasons for the huge popularity of Ueno's Takeya Town. You can easily spend a whole day here searching for valuable items.

Written by: Ayaha Yaguchi
Address

4-33-2, Taitou, Taitou-ku, Tokyo, 110-0016
View Map

Nearest Station

Naka-Okachimachi Station (Tokyo Metro Hibiya Line)
1 minute on foot


Phone Number

03-3835-7777
*This information is from the time of this article's publication.
*Prices and options mentioned are subject to change.
*Unless stated otherwise, all prices include tax.