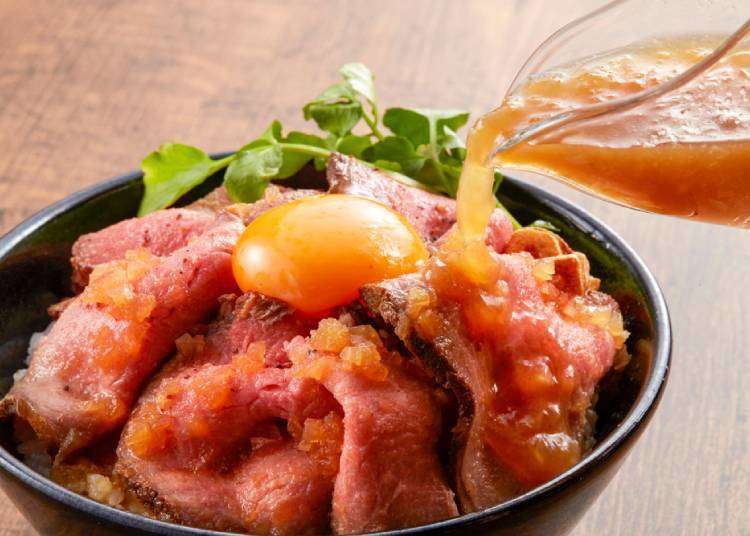 While many visitors to Japan would first want to savor the various types of fresh sushi available, there are so many other foods to try. "Donburi" - bowls of rice topped with meat, fish, or other ingredients - are viewed by many Japanese to be a kind of soul food.

Beef bowls (gyudon), chicken bowls (oyakodon), and seafood bowls (kaisendon) are quite popular in Japan! Many people view them as quick, tasty, complete meals containing everything you'd need for the day ahead, packed with protein, carbs and the essentials.

But how do donburi they stack up in the eyes of foreigners? We ran a simple survey on students from abroad who've been in Japan for under a year to find out their favorite donburi. Let's dig in!
Gyudon (beef bowl): Legendary donburi variety that's popular with foreigners!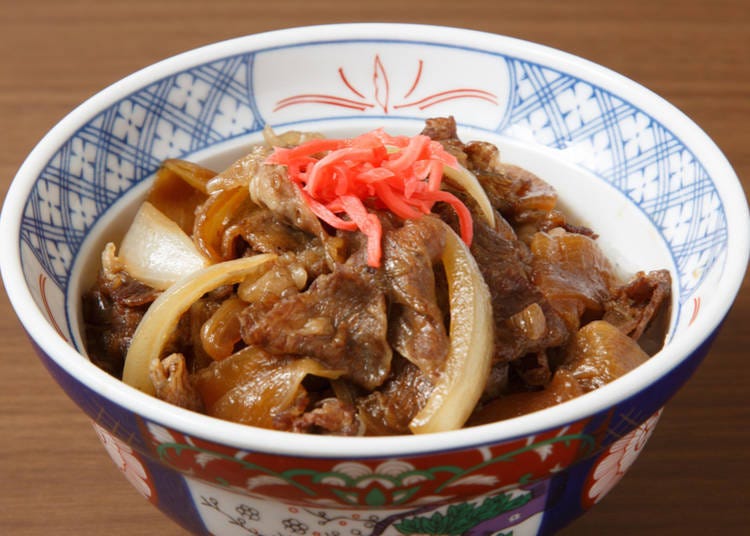 Gyudon, a favorite for many Japanese both at home and at restaurants, is also very popular among foreigners. Yoshinoya, Matsuya, and Sukiya are among some of the major companies that are popular for this kind of Japanese soul food.

Since the number of people abroad who're familiar with gyudon is still relatively small, we wanted to hear what foreigners thought of beef bowls!

"I really like beef. That's one reason why I like gyudon. I've eaten it before at a Japanese place when I was in the US, but I wanted to give it a go in Japan! It seems more delicious to eat in Japan!" (US / 20s / male)

"Generally I don't eat donburi so much, but I often eat gyudon." (Papua New Guinea / 30s / male)

The secret of popularity of Gyudong is thick beef enthusiast! I could see that there are many people (especially men) who eat gyudong only because they like beef rather than chicken or pork. As the gyudong bowl is getting better and the taste is better than the price, there was. In addition, it is easy to cook at home, and it seems that many people who eat and cook directly make Gyudong seem to be one of the familiar Japanese cuisine to foreigners.
Oyakodon (chicken and egg bowl): "There is no more delicious a donburi!"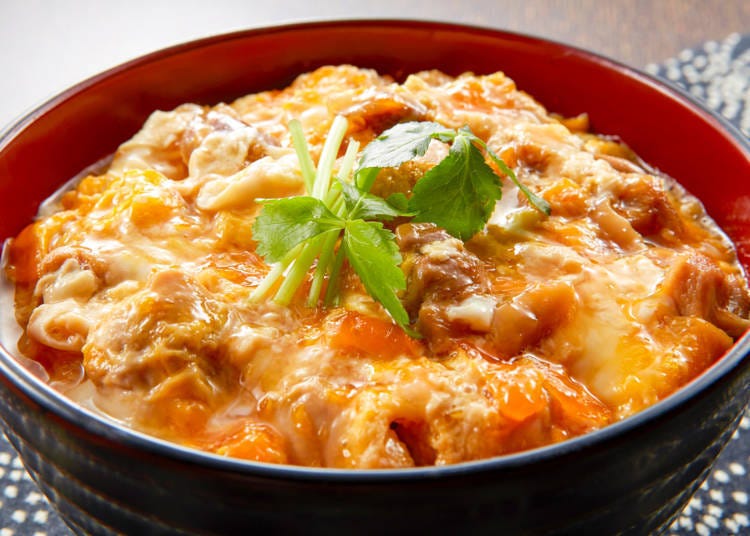 Oyakodon - which literally means "parent-and-child bowl" - is another popular variety of donburi in where chunks of chicken, egg, sliced onion (or scallions) are simmered together and then placed over a heaping bowl of rice. Sometimes a savory sauce is then drizzled on top.

The ingredients are simple, but the exquisite melding of the different sauce flavors, plus chicken, rice, and egg really makes the palate happy. It may be a dish that is loved not only by Japanese but also by people around the world.

"Egg, sauce, rice...it's such a great combination. This is the perfect donburi." (Netherlands / 40s / male)

"I love eggs and chicken! This is such a delicious way of enjoying them all together. I don't think I'd ever get tired of eating it." (Kazakhstan / teens / female)
Kaisendon: A favorite of many Japanese people!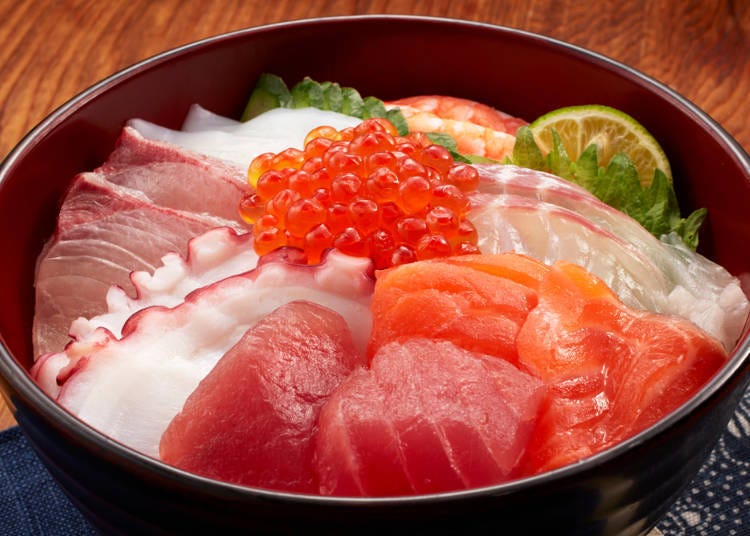 Kaisendon (seafood bowl) is loved by many Japanese and something of another way of eating 'sushi.' So much so that many Japanese will travel to major seafood markets simply to eat a fresh bowl!

While fish is a popular dish with Japanese, we wondered whether people from abroad would enjoy the dish with the same zeal. Sushi is a world-class food and the number of people enjoying sashimi in other countries is on the rise, but does kaisendon have the same appeal?

"I used to hate fish actually. But sashimi is pretty tasty, isn't it? I never thought I'd eat kaisendon but it's pretty good." (US / 20s / male)

"I don't enjoy sashimi, but somehow this was different and delicious." (Korea / 20s / Female)

In our sample group, there were many foreigners who said they did not particularly like sashimi. Among those who said they liked it, many picked out kaisendon as their favorite donburi. But whereas individual types of sushi and sashimi can be chosen at a sushi bar, kaisendon tend not to be as customizable since they often include several varieties of fish.

Another interesting trend was that the popularity of squid and shrimp bowls was not particularly high among our group. It seems that certain kinds of fish appeal to certain palates, while others kind of push the comfort zone. Across the board, though, respondents mentioned that even if they had not been particularly adventurous with seafood in their home country, it was better to try it out in Japan where they felt the seafood was fresh and safe to eat.
Butadon (pork bowl): Sweet and savory heaven!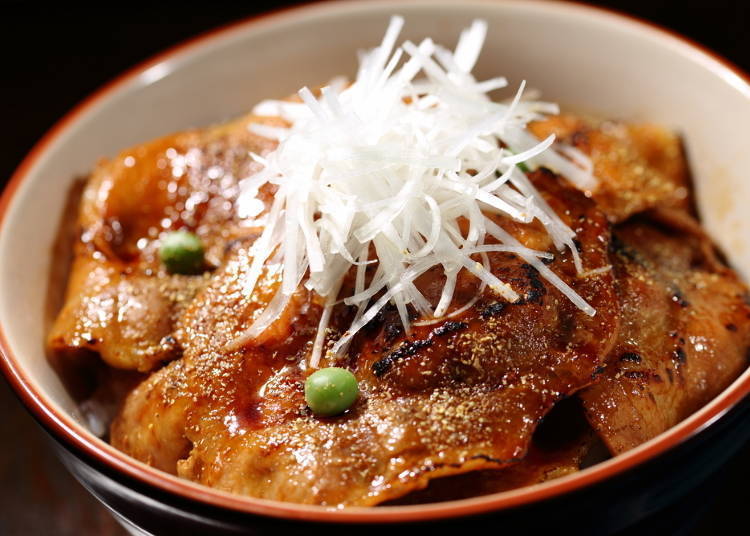 Butadon are rice bowls topped with shaved pork and plenty of sweet sauce. More than 70 percent of foreigners who responded to the survey answered that they had eaten it, but why - and what did they think of it?

"The pork matches the sweet sauce perfectly. It's so delicious. I'll often have a butadon just for a quick meal." (France / teen / woman)

"I'm not a huge fan of pork. But it tastes nice when some sweet sauce is sprinkled on top, covering up the taste." (Kazakhstan / teen / woman)

Most of our foreign panel who said they like pork find the combination of pork and the sweet sauce to be pleasant. Among those who said they did not like pork in the first place seemed to enjoy the sauce quite much.

In addition, some of the respondents noted that while they had been to Japanese restaurants in the past, they were unfamiliar with gyudon and other donburi, but were happy to have had the chance to enjoy them while in Japan!
Chukadon (Chinese bowl): Another must-try!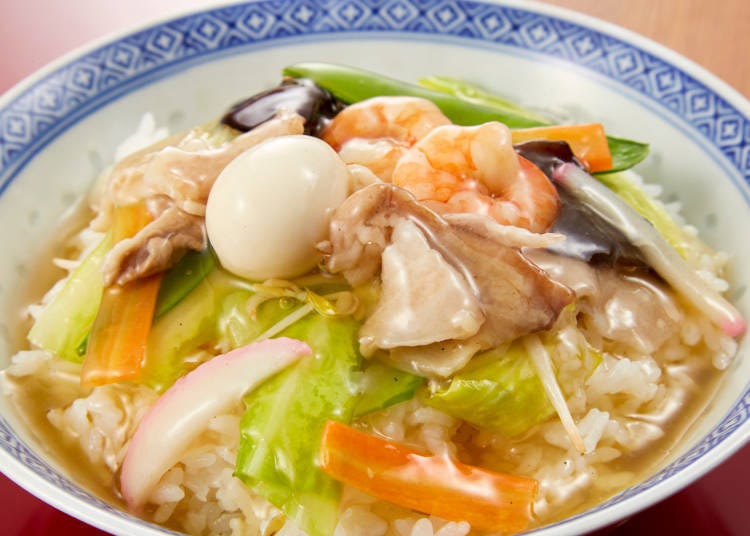 This variety of donburi is kind of unique in many ways - and tasty! It's a variety of vegetables that are sauteed in with a sweet Chinese-style sauce and then served over piping hot rice. But how did others feel?

"I really like Chinese food! It seems to have a lot of flavors and it's quite delicious." (France / teen / female)

"I enjoy Chinese food. I often ate in my home country. Chukadon was delicious too." (Korea / 20s / Female)

Perhaps one reason chukadon was a popular choice among foreigners is that Chinese food is a familiar flavor abroad, and people can imagine more clearly what the taste might be.
Extra: "Donburi meals" around the world!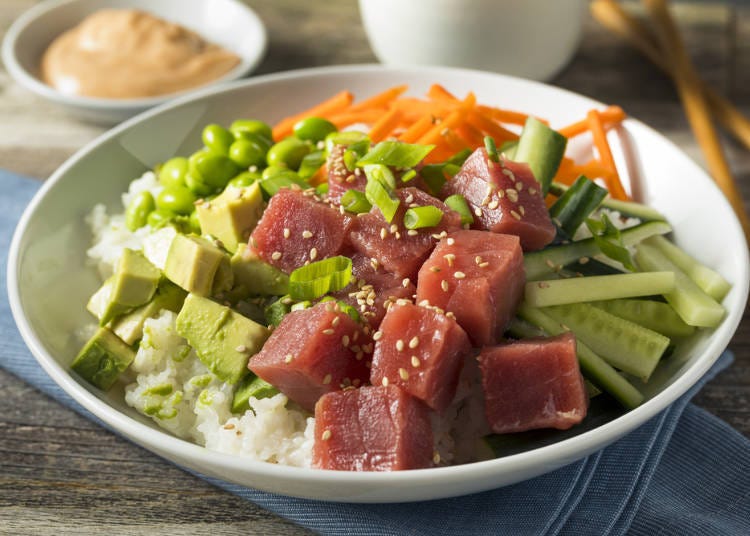 When we conducted this survey on Japanese donburi to foreigners living in Japan, many of the respondents also shared that donburi - in one form or another - are often found in their culture.

"In the United States, poke-don, which started in Hawaii, has gradually become more popular. Recently, the number of shops has increased." (USA / 20s / male)

"If you ask about Korean donburi, bibimbap is major for sure. It's also very popular in Japan. I think Japanese donburi is delicious, but I wonder how many healthy varieties there area. Bibimbap has plenty of vegetables and is a pretty solid meal by itself." (Korea / 20s / female)

In the United States, "poke don," which is loaded with different vegetables, and chunks of tuna, salmon or other fish marinated in salt and soy sauce, then served over rice. The dish has become popular in the United States over the past few years, with more and more shops offering poke-don on their menus.
Donburi: The perfect meal, packed with wholesome ingredients!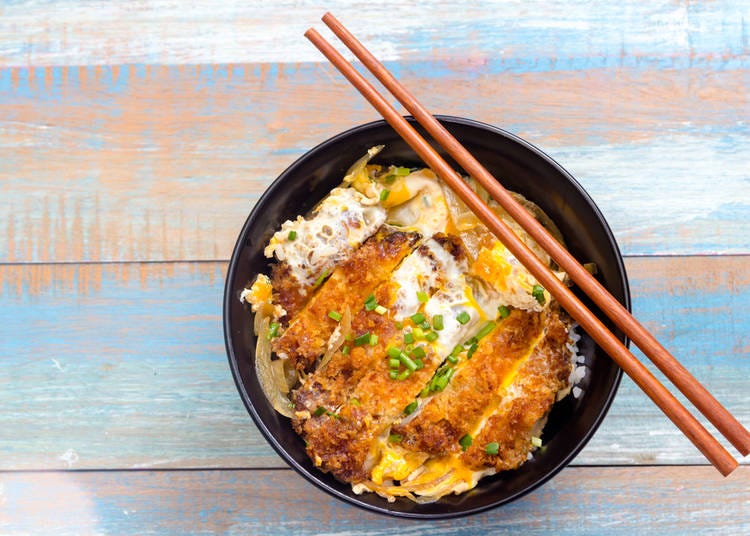 Katsudon!
Looking at survey results, respondents decided in large that that the ingredients plus the sauce were the biggest factors in liking or disliking the donburi itself. In general, people liked the unique taste of Japanese cuisine, but most people noted there is something of a hurdle to trying something that has unfamiliar ingredients.

In addition, many respondents had also mentioned trying 'tendon' (tempura rice bowl) or 'katsudon' (pork cutlets served over rice) - and a variety of other tasty dishes.

When you visit Japan, be sure to give tasty donburi dishes a go! They are a fantastic way of experiencing a different type of Japanese cuisine. And if you concentrate on the taste of the donburi itself, not the ingredients in the donburi, you may find yourself falling for the unexpected flavor-filled dish!
*This information is from the time of this article's publication.
*Prices and options mentioned are subject to change.
*Unless stated otherwise, all prices include tax.
Search for International flights