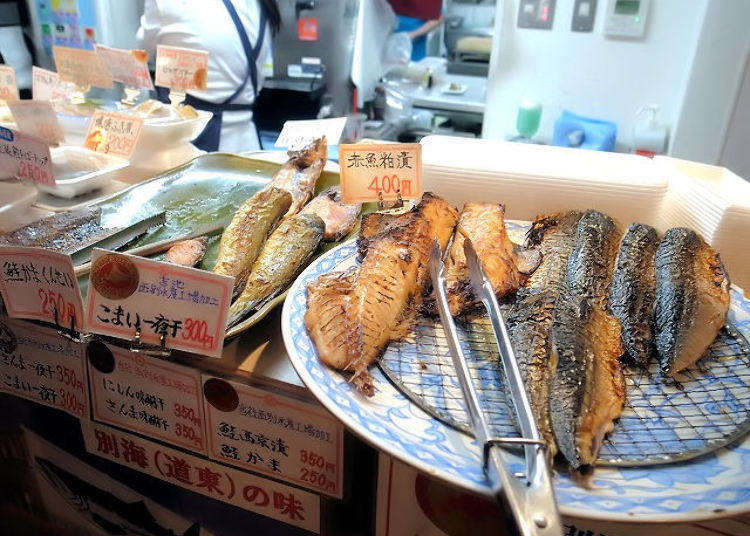 Get the inside scoop on the main branch of Aji no Fue, courtesy of celebrated food blogger Nidaime Koume! He knows where to find the best drinks in Tokyo - and he's here to give us a low down on the menu, and what to expect at Aji no Fue.
A unique, budget-friendly bar right near Ueno!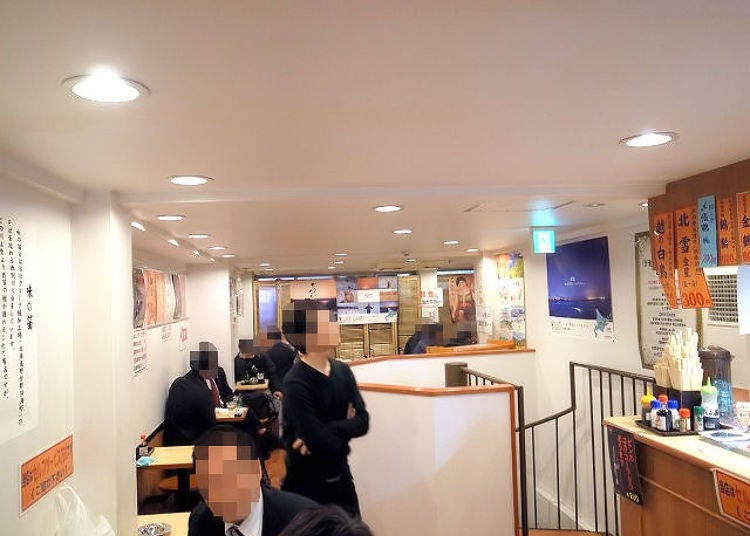 Conveniently located just 1 minute from the north exit of Okachimachi Station on the JR Keihin Touhoku Line is Aji no Fue Honten. If you've ever been in the area near Okachimachi Station, perhaps you've seen the snazzy Yoshiike Group building that houses Uniqlo and GU. Well, Aji no Fue is operated by the same company—a seafood retailer in business since 1920!

For those of you ready to welcome Happy Hour, you can get a head start at Aji no Fue—they're open from 3 p.m.!
A no-frills, self-service, cash up front system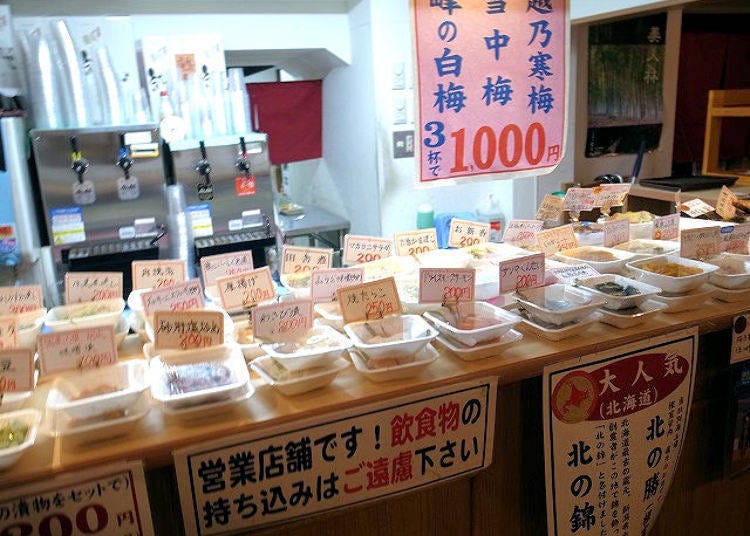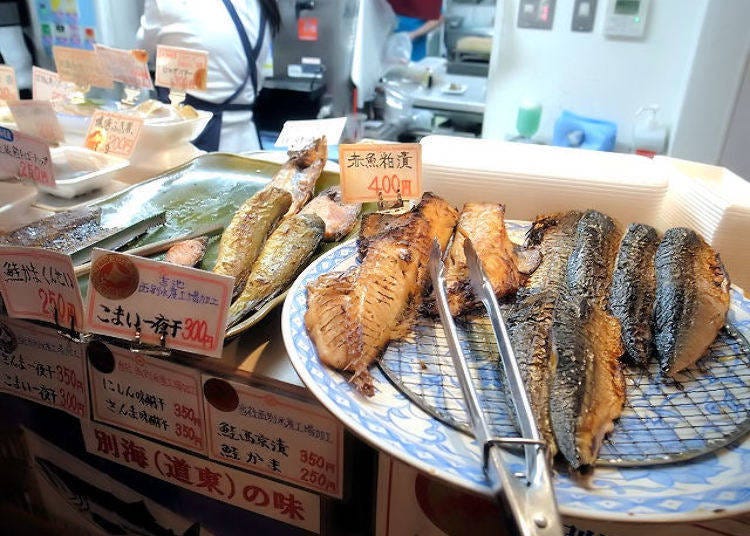 The first floor of Aji no Fue is standing room only, a practice in Japan known as tachinomi (literally, "standing and drinking"). Counter seating and tables are available on the second floor. All food, like sashimi and other side dishes, are placed on a counter where you pay up front. Likewise, you pay for your drink when you make an order. You can get your grilled fish and yakitori (skewered and grilled chicken) served hot here, and you'll often hear staff calling out to customers based on their order: "Your grilled fish is ready...!" After you pick up your order, just sit and relax and enjoy the atmosphere (and your drinks).
All drinks at Aji no Fue start at 200 yen! Draft beer only costs 250 yen!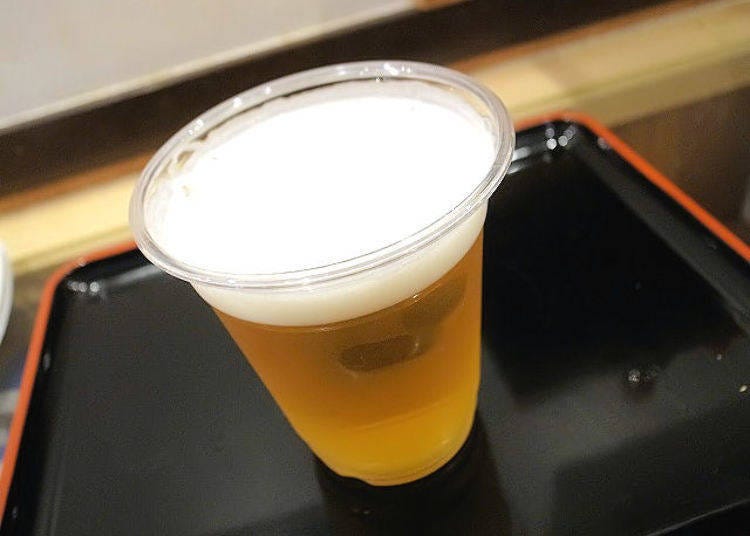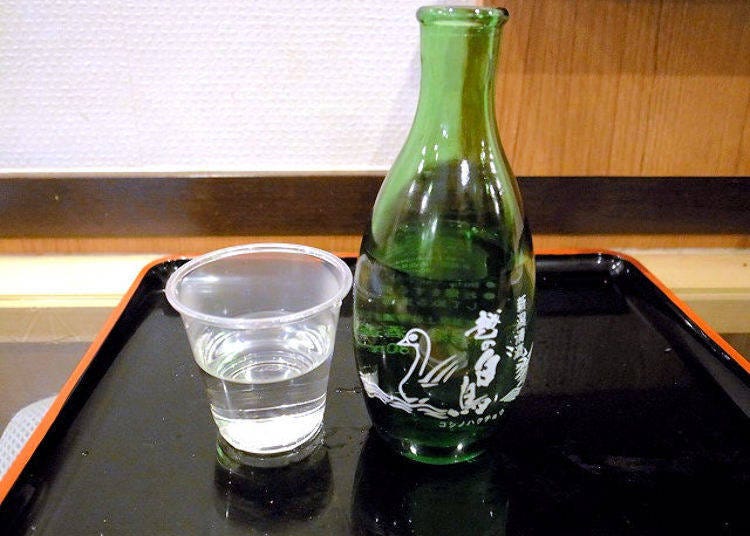 You can't help but be drawn to the inexpensive drink menu. Starting at 200 yen are chuuhai and sour drinks, highball style drinks made with shochu and soda water. What's more, all prices include sales tax! Drinks here are served in plastic cups, not glasses. However, on the day that our reporter visited, his sake was served in a glass bottle.
When it comes to fresh seafood, the Yoshiike Group has got you covered!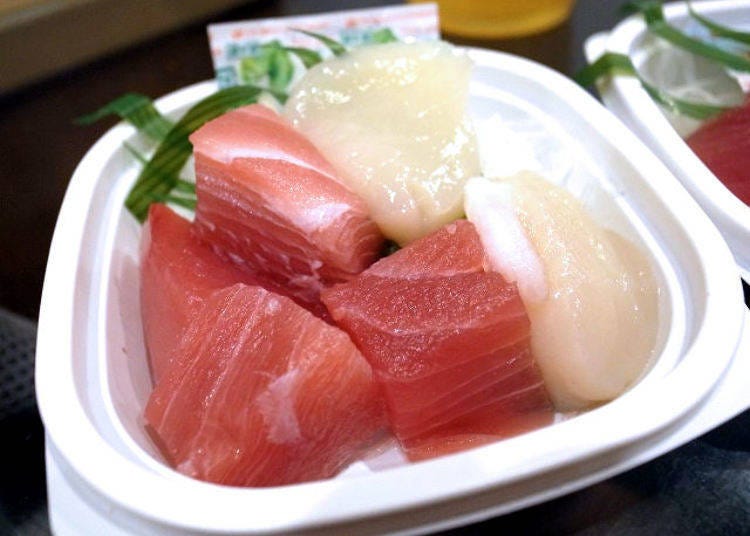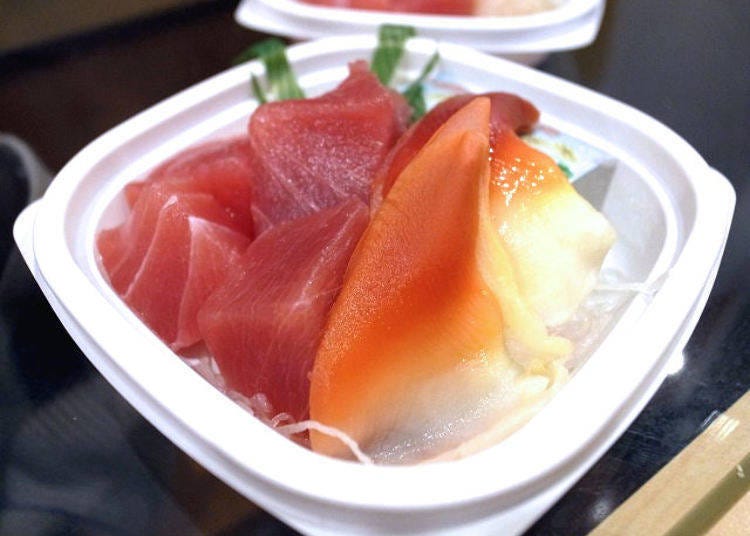 For most Tokyoites, the first thing that comes to mind when they hear "Okachimachi" and "Yoshiike" is no doubt sashimi, thinly sliced raw fish. And because Ajji no Fue is owned and operated by Okachimachi very own Yoshiike Group, you can expect the best sashimi and grilled fish. One crowd-pleasing dish is the 2 piece mixed tuna platter for 350 yen. It features a fatty cut of tuna and another type of fish. You can also order single platter sashimi, too.
Don't forget the grilled chicken!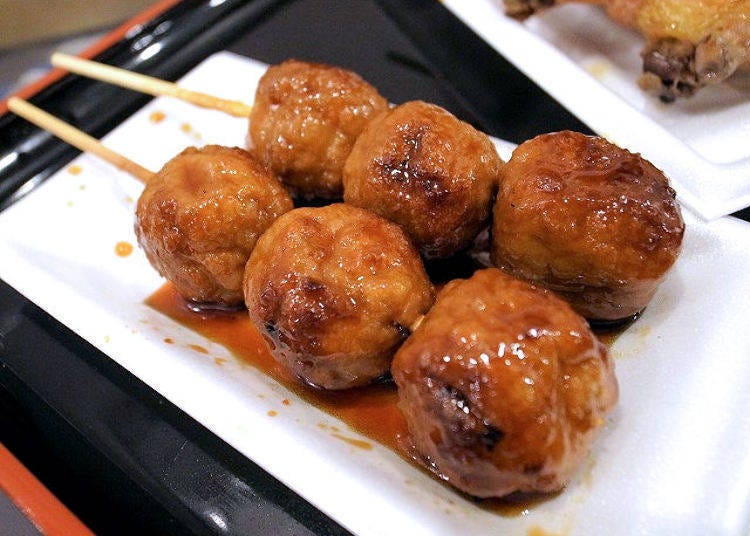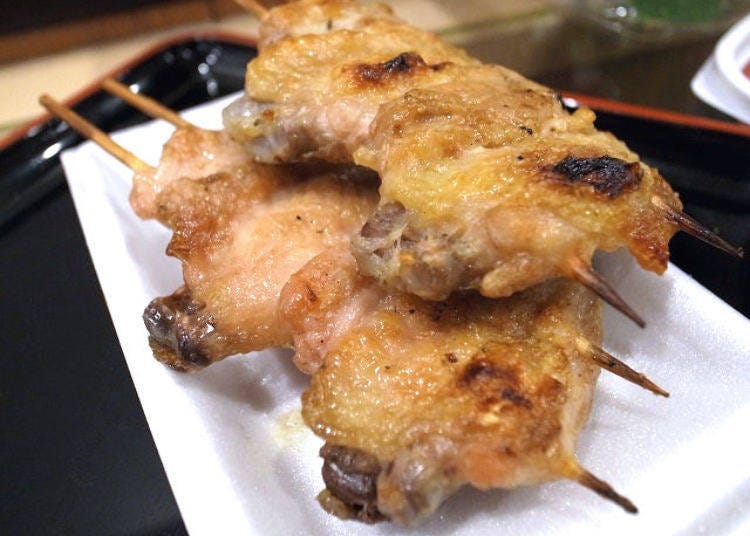 The yakitori, skewered and grilled chicken, is just as good as the sashimi here. Our guide recommends the ground chicken meatballs (top photo: 130 yen) and the chicken wings (bottom photo: 200 yen). Ask to get yours reheated when you order, to recreate that fresh off the grill experience.
There's more to Aji no Fue than sashimi and yakitori!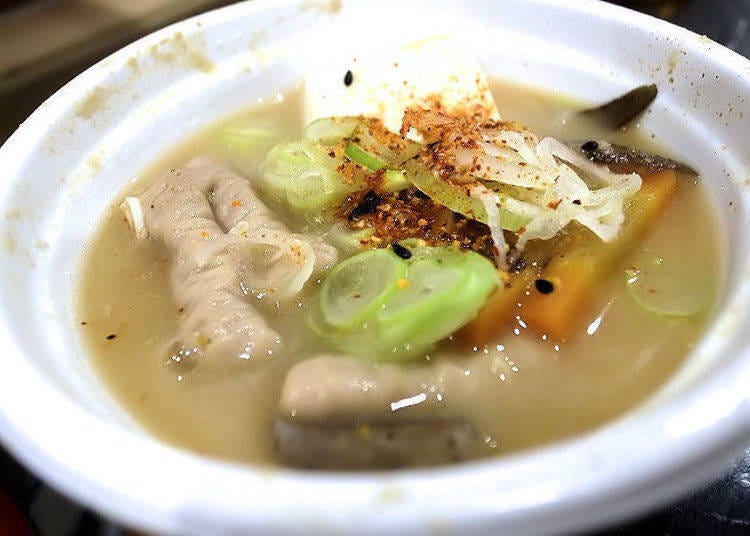 We don't have enough space to list all the recommended dishes at Aini no Fue, but let's take a quick look at 2 dishes. First up is a stew, or niikomi (top photo: 300 yen), a staple of izakaya menus across Japan. The miso-based stew here is filled to the brim with offal, tofu, carrots, and burdock.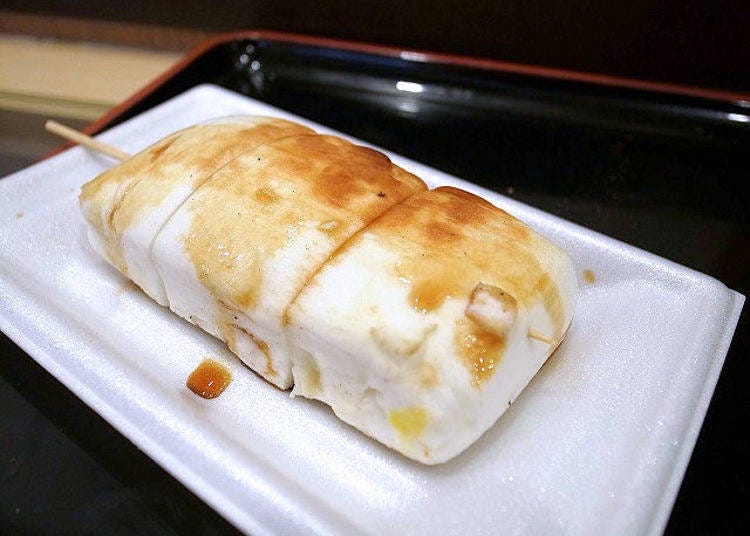 Hanpen (lower photo: 100 yen), are skewered and grilled fish cakes that are simply irresistible! But be warned-- add a bit of soy sauce and you'll have no choice but to order another round of drinks!

Overall, the fare served at Aji no Fue come served in disposable containers but when you consider the value of the tasty dishes here, you certainly get your money's worth. Aji no Fue can be enjoyed alone or with the company of others. There's also a branch in Kanda if you're interested. The information provided in this article is accurate as of February 28, 2018.
味の笛 本店

Address

1F, 2F 5-27-5 Ueno, Taito-ku, Tokyo Prefecture, 110-0005

Nearest Station

1 minute walk from the North exit of Okachimachi Station on the JR Keihin Tohoku Line

Text: Nidaime Kōme
*This article has been reproduced from mecicolle

*This information is from the time of this article's publication.
*Prices and options mentioned are subject to change.
*Unless stated otherwise, all prices include tax.