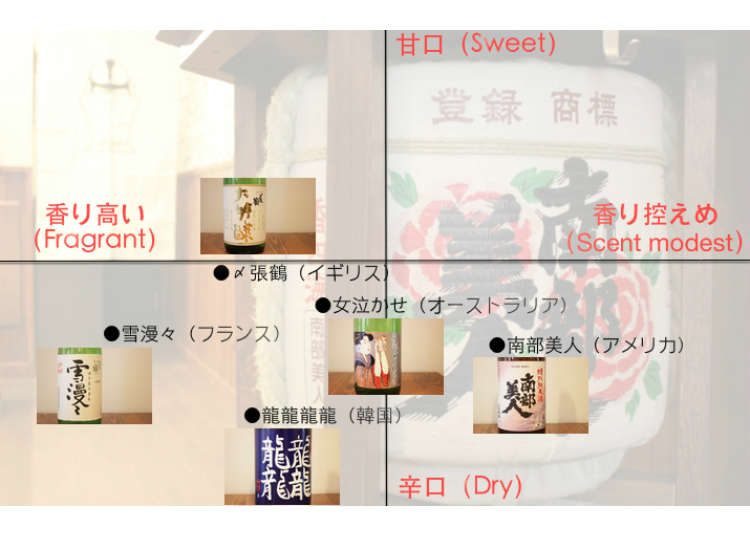 Today, we'll be taking a closer look at nihonshu, the drink that you will likely know as Japanese sake. In recent years, Japanese sake has gained quite a reputation on an international level and caused a downright movement, bringing forth sake enthusiasts all over the world. This makes me wonder about one thing, though...
"Do people from different countries prefer different kind of Japanese sake?"
Take South Korea as an example. The most popular drink in South Korea is soju, and it is generally said that Koreans like their drinks strong. France, on the other hand, is famous for wine and here in Japan we often say that French people seem to drink wine like we Japanese drink tea – from morning to evening.

Seeing these different "national drinks," if you want to call them that, I got more and more curious about what kind of Japanese sake would fit the tastes of international fans. To find out more about the unique tastes of people from different countries, I went to talk to Masahiro Kinoshita, the chef and owner of Nihonshu Bar Fukusuke.
Nihonshu Bar Fukusuke, a Favorite Spot of Many Expats in Japan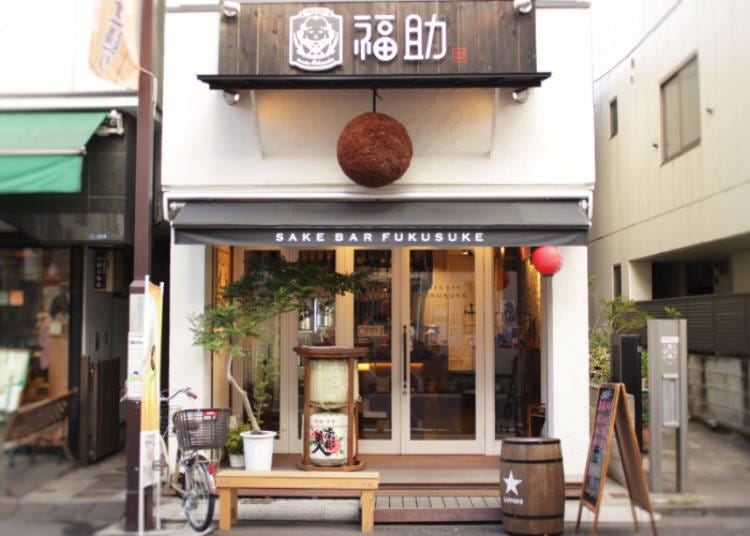 The famous Nihonshu Bar Fukusuke is located in the scenic neighborhood of Yanaka and is a standing bar that is particularly loved by international expats living in Tokyo. Especially during the cherry blossom season, around half of the bar's customers are from abroad.

Because of this global, colorful clientele, chef and owner Masahiro Kinoshita needs to be able to recommend the right sake to the right guest, culture and nationality considered! Look forward to a one-of-a-kind sake adventure and step through the stylish doors of Nihonshu Bar Fukusuke.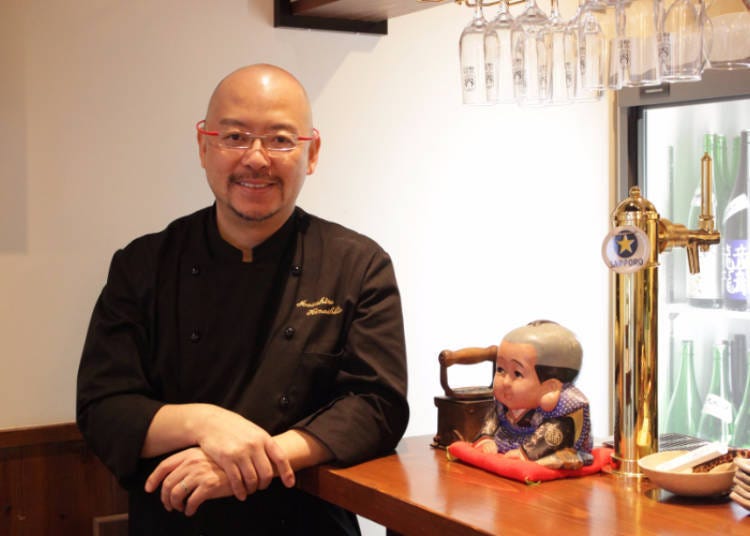 ▲Masahiro Kinoshita, the owner and chef of Nihonshu Bar Fukusuke
This dapper gentleman is Mr. Kinoshita. He has lived abroad for a long time and opened his bar after returning to Japan. Now, he's running Fukusuke together with his wife.

This time, Mr. Kinoshita showcases his personal sake recommendations based on his own experiences and the national drink of these five countries: The United States, the United Kingdom, Australia, France, and Korea. Actually, the majority of Fukusuke's international guests seem to be from the States. The English menu also seems to hint at the fact that the bar greets a lot of visitors from English-speaking countries in general.
Five Distinctive Sake Specialties for Five Distinctive Nationalities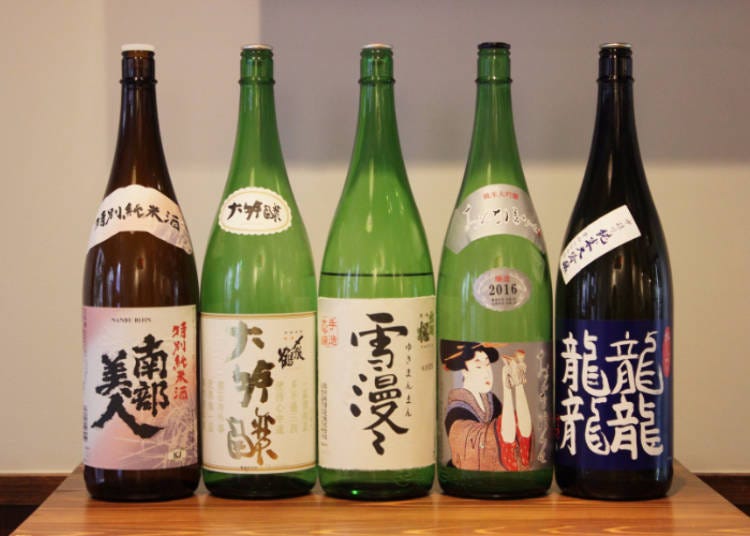 Let's take a look at Mr. Kinoshita's sake choice for his international guests. The labels alone look very interesting, making me even more curious about what kind of Japanese sake taste awaits inside! His recommendations from left to right: the United States, the United Kingdom, Australia, France, and Korea.

Here are more details on the sake brand names and their production location:

・United States: Nanbu Bijin Tokubetsu Junmai (Iwate Prefecture)
・United Kingdom: Shimeharitsuru Daiginjo (Niigata Prefecture)
・Australia: Onna Nakase Junmai Daiginjo (Shizuoka Prefecture)
・France: Yukimanman Daiginjo (Yamagata Prefecture)
・Korea: Tetsu Junmai Daiginjo (Yamagata Prefecture)

Having introduced the sake master's recommendations for each country, it's time to take a closer look at the individual sake products.
United States - Nanbu Bijin Tokubetsu Junmai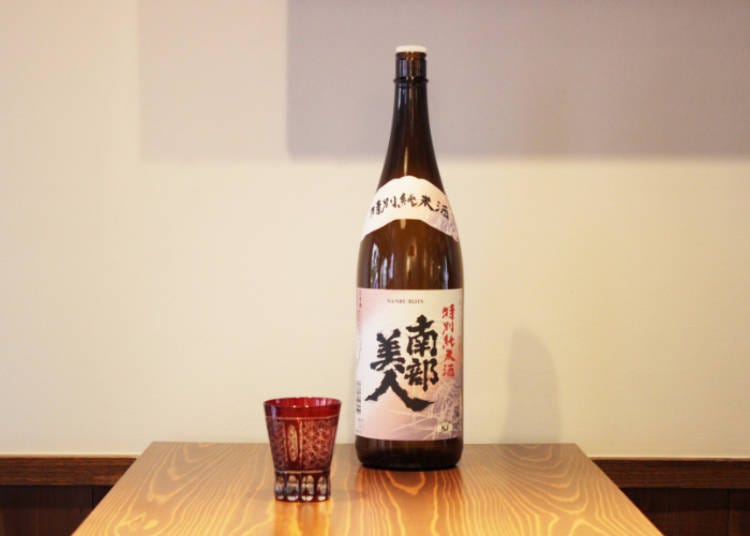 The first sake specialty is Tokubetsu Junmai (special "junmai," i.e. sake without added sugar or alcohol) by Nanbu Bijin, recommended to guests from the United States of America. The brewery's name can quite literally be translated to "Southern Beauty" and you can find it in the beautiful city of Ninohe in Iwate Prefecture. Nanbu Bijin's sake are a perfect match for light vegetable and fish dishes and are known for their clear, fruity taste. Because it doesn't muddle the taste of food, it is highly recommended to be enjoyed with a nice meal.

Why is Tokubetsu Junmai by Nanbu Bijin especially recommended for people from the States? It's because it is easy to drink. The United States has a history of preferring light, pale beer with a low alcohol content. The best example for this is Budweiser, a beer that fought its way to be one of the States' most representative brands with its sweetish, light taste.

While the craft beer movement of recent years turns away from the classic Budweiser-type when it comes to beer, the American preference for sweet and light still seems strong when it comes to other drinks. As such, Nanbu Bijin and its famous clear- and fruitiness is just the right Japanese sake choice!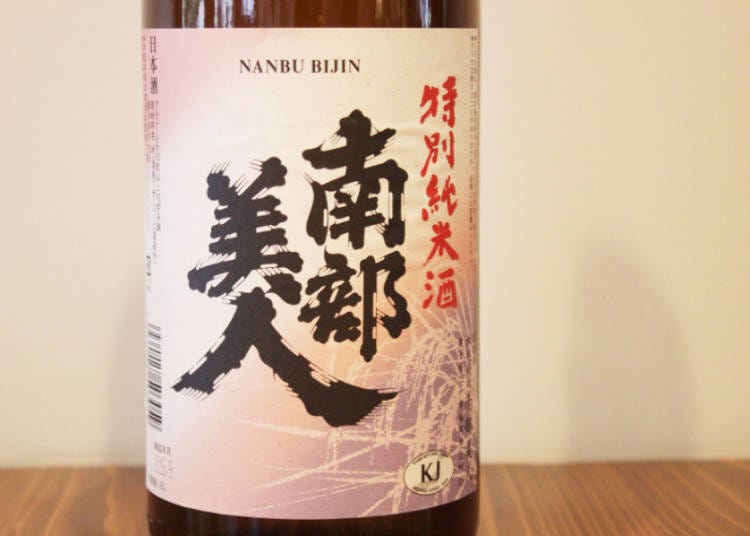 Nanbu Bijin isn't just available in Japan, it is also shipped overseas to places such as Hong Kong, the United Kingdom, Dubai, and the States. Kosuke Kuji, the young manager in the fifth generation, visits various countries himself to sell his brewery's sake products.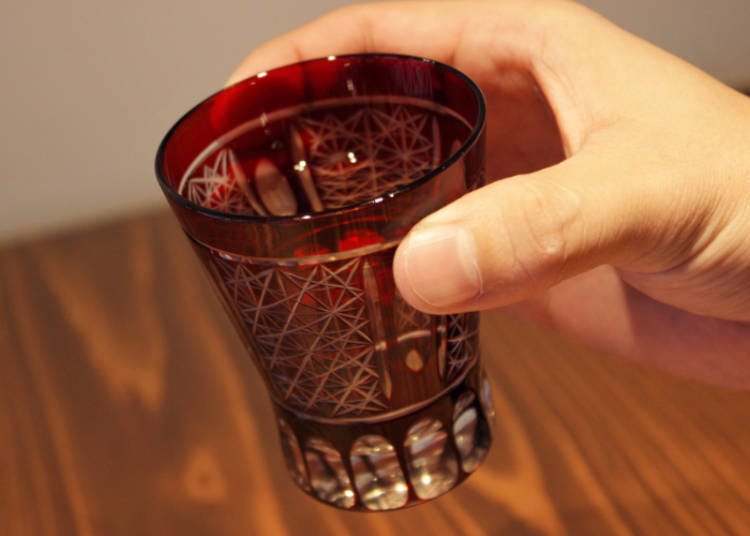 Today's drink comes in a beautiful red sake cup and costs 600 yen per serving. "The presentation of the sake does play an important role, but even more so, the cup is responsible for transmitting the taste and aroma," explains Mr. Kinoshita. For this reason, Nihonshu Bar Fukusuke always serves its spirits in the perfect cup.
United Kingdom: Shimeharitsuru Daiginjo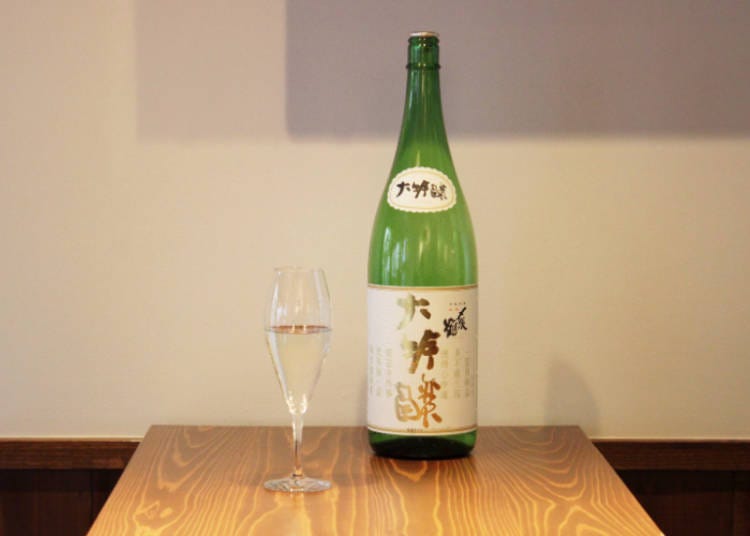 Next up is the recommendation for guests from the United Kingdom: Daiginjo Gold Label, referring to sake brewed from rice grains milled to 50% weight or less, by a brewery from Niigata's city of Murakami called Shimeharitsuru. The "tanrei karakuchi" flavor is a specialty of Niigata Prefecture and describes a light, crisp, and dry style that was immensely popular all over Japan for a while. This flavor is also very present in this recommended daiginjo sake.

The United Kingdom is not only famous for its pub culture, but also for one drink in particular: whisky. In accordance with this signature drink that is known for being strong but gentle in taste, Mr. Kinoshita believes that people from the United Kingdom will be happy with a Japanese sake that is equally dry and crisp.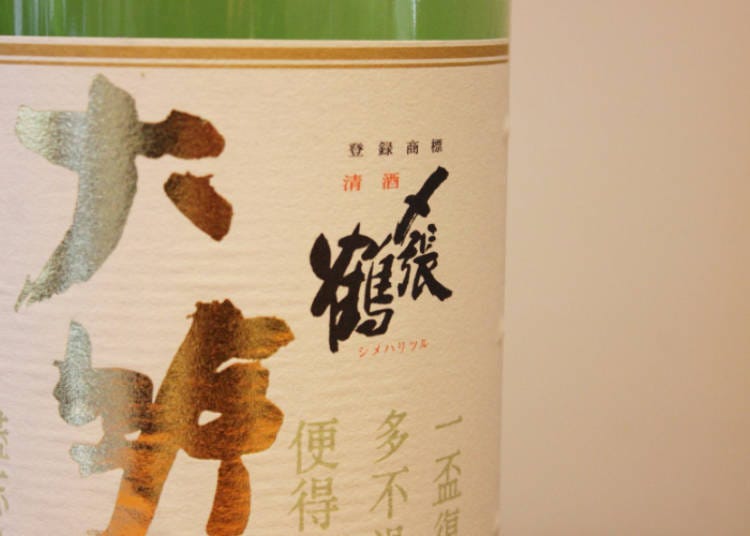 "Shimeharitsuru's daiginjo sake tastes comparatively strong and has a flavor that goes excellent with meat dishes. On the other hand, people who usually prefer their drinks on the sweet side will have trouble with this one because of how dry it is."

Depending on the time of day, the occasion, and what kind of food you enjoy with your drink, the taste and feeling of a sake changes as well – it's almost like some sort of magic.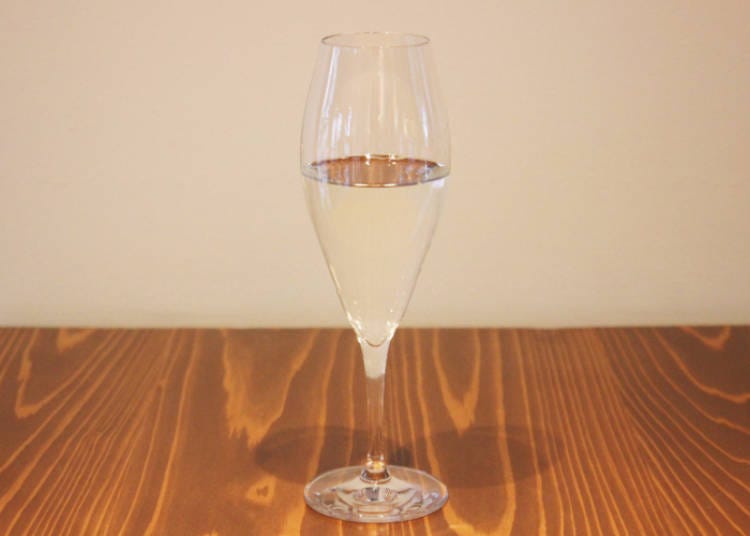 I was served the Shimeharitsuru Daiginjo Gold Label in a narrow glass with a small opening. This shape brings out the full aroma of the sake, allowing me to fully indulge in the experience. One cup of Shimeharitsuru's daiginjo can be enjoyed for 1,200 yen at Nihonshu Bar Fukusuke.
Australia: Onna Nakase Junmai Daiginjo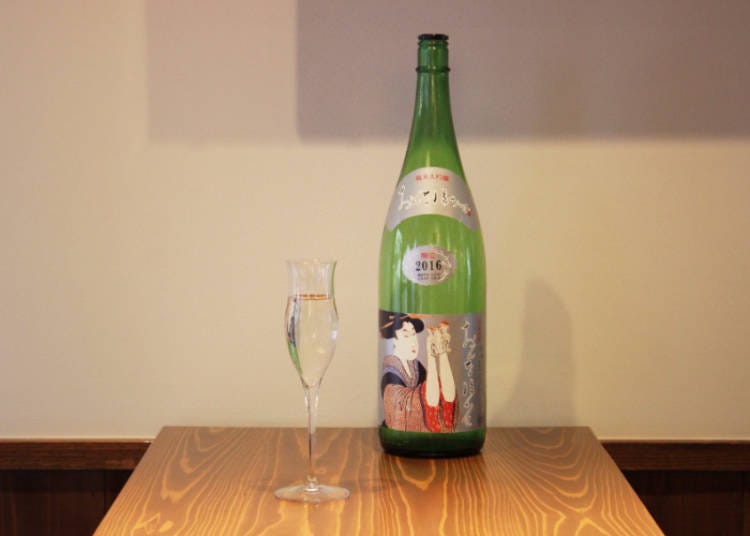 The next sake recommendation is for guests and sake fans from Australia. This junmai daiginjo, meaning that no extra sugar or alcohol is added to the sake, comes with a curious name: Onna Nakase, literally meaning "making women cry." This doesn't refer to the painful kind of crying, however, but rather to tears of joy. Instead, this spirit is so soft and easy to drink, it'll make women cry. Onna Nakase is a famous product of Omuraya Brewery in Shizuoka Prefecture and sake connoisseurs will surely be familiar with it already.

Mr. Kinoshita recommends the Onna Nakase Junmai Daiginjo based on his experiences with Australian guests of Nihonshu Bar Fukusuke. He noticed that the folks from down under often order beer and sake together, with beer being the main drink and the Japanese sake something like a chaser. Based on this observation, he chose Onna Nakase Junmai Daiginjo because it is mild and easy to drink.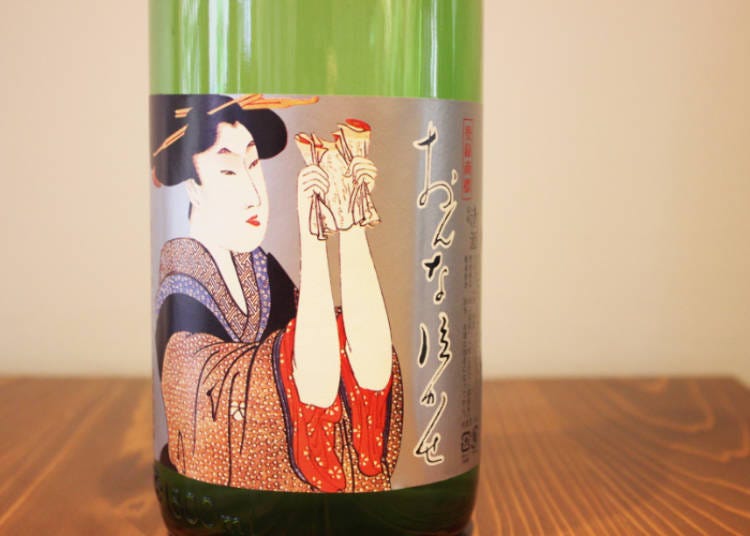 This Japanese sake is somewhat of a rare one, as it is produced only between September and October each year. Curiously enough, Onna Nakase is hardly seen in Shizuoka itself, as almost all of it is shipped out of the prefecture. It is a wonderful choice for sake beginners, as well as those who usually don't drink much or don't like alcoholic drinks in general.
I got to enjoy the soft Onna Nakase in a champagne glass. And indeed, this drink really seems to be a favorite among the bar's female customers, although no one actually starts to cry, apparently. As Nihonshu Bar Fukusuke is committed, to serving sake at their respective perfect temperature, look forward to enjoying Onna Nakase slightly chilled! One cup is available for 700 yen.
France: Daiginjo by Yukimanman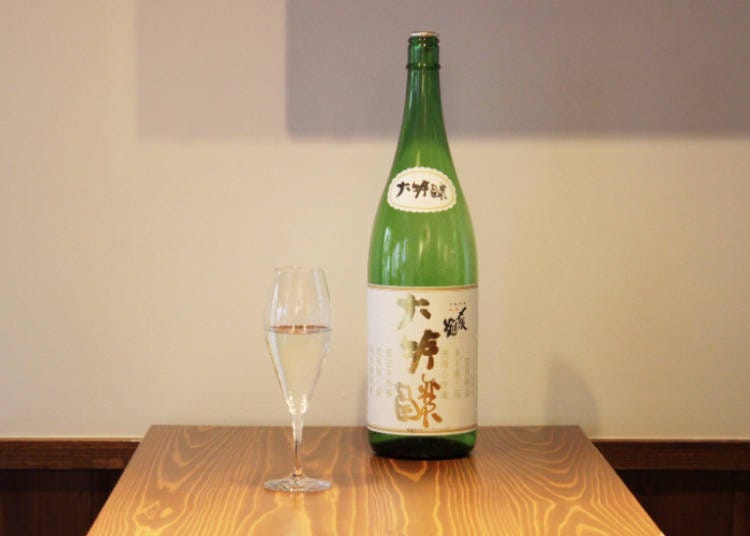 When talking about France, one of the first things that comes to mind is wine, of course. France is the country of Burgundy and Bordeaux, the world's most famous wine areas. To French people, wine seems to be what tea is for Japanese, a drink that is rich in aroma and a very refined taste. A sake that is equally refined should be perfect for the French palate.

As such, Mr. Kinoshita recommends Daiginjo Yukimanman by Dewazakura Brewery in Yamagata Prefecture. This sake's most prominent feature is its aging process. After the sake is readily brewed, it is left to age for two years. By being bottled fresh and aging in the bottle, the Japanese sake will surprise you with a wonderfully fruity and full-bodied taste and aroma.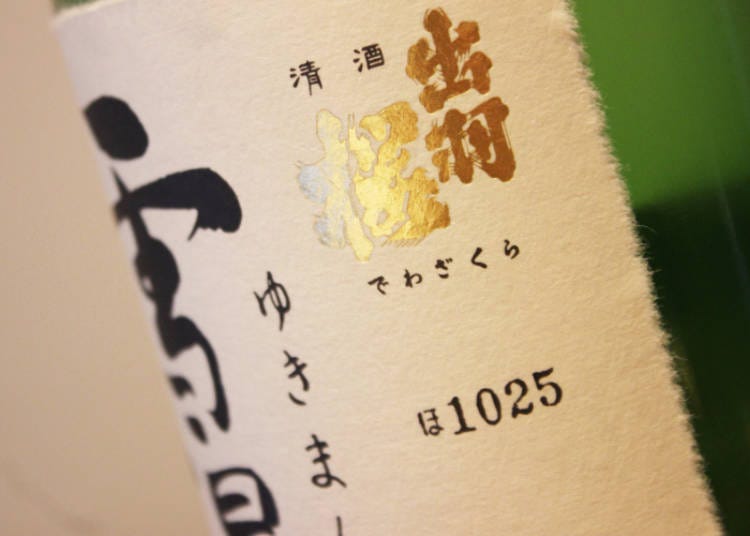 To prove Yukimanman's authenticity, a serial number is printed on the bottle's label. The brand is indeed so famous, it has even appeared in the long-running, popular gourmet manga called Oishinbo.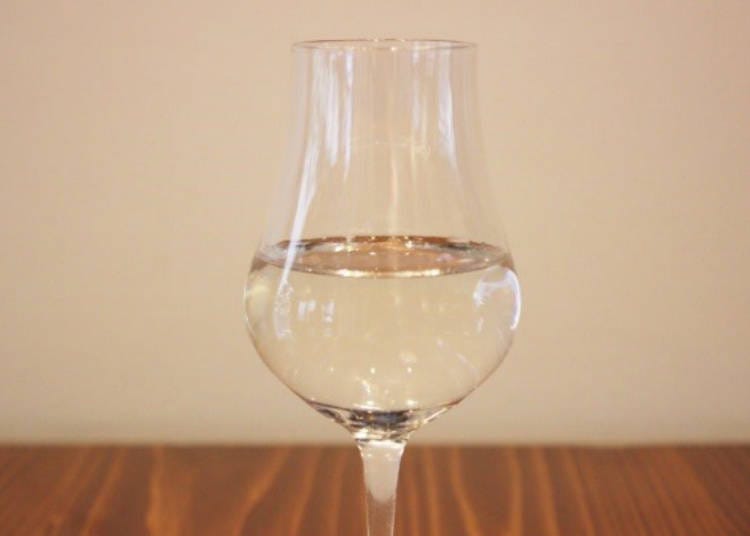 Naturally, this full-bodied sake is served in a wine glass. This kind of sake is usually dry and weak in aftertaste, but Yukimanman's two-year long aging process gives it a mild finish. Rather than colorless and transparent, this exquisite sake has a golden color, which is a proof that it is properly aged. Enjoy a glass of Yukimanman for 700 yen.
Korea: Tetsu Junmai Daiginjo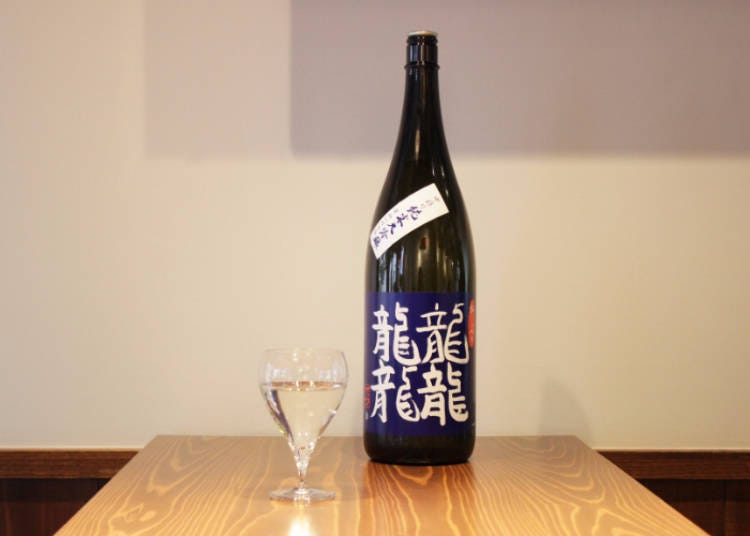 The label of this bottle has a lot of characters printed on it, and while Japanese people who aren't familiar with the brand might call it "ryu-ryu-ryu-ryu," this famous brand is actually simply called Tetsu. It is brewed by Azuma no Fumoto, a brewery in Yamagata Prefecture.

The reason why Mr. Kinoshita recommends Tetsu Junmai Daiginjo specifically to people from Korea is "because it packs a punch and has a strong taste." It also has an alcohol content of 16%, so he thinks it's just perfect for Korean people who like drinks like soju and makgeolli.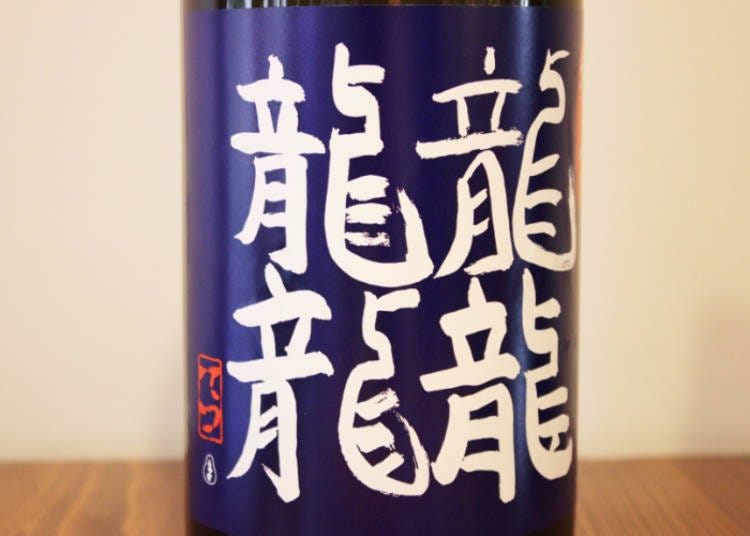 However, Tetsu Junmai Daiginjo isn't only strong in taste, it also has a very elegant aftertaste. Dry and refreshing, it goes excellent with meat, cheese, and salted dishes. And even desserts and sweets create a wonderful harmony with this junmai daiginjo and we highly recommend to try it with a piece of chocolate or cheesecake.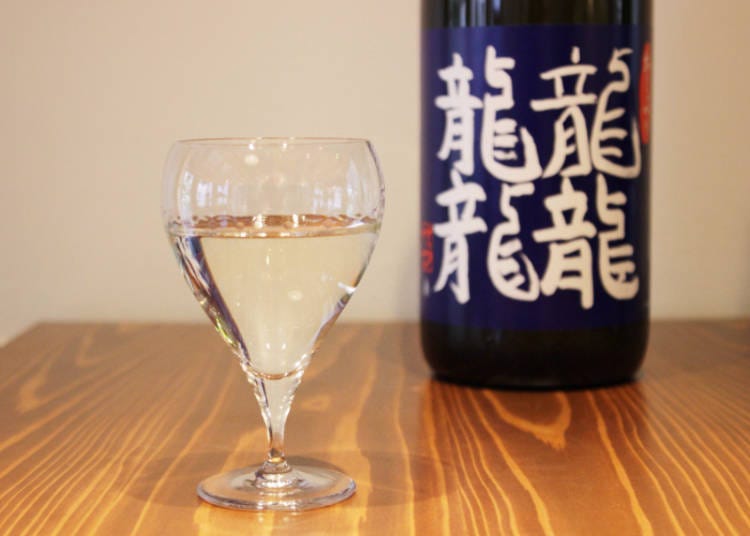 Nihonshu Bar Fukusuke serves Tetsu Junmai Daiginjo in a glass with a wide opening. By the way: the curious brand name Tetsu and its four characters are a reference to the brewing process of this sake. It takes as many steps to make Tetsu as it takes strokes to write all characters, figuratively speaking. This is the must-try for everybody who likes a drink that can pack a punch! One cup can be enjoyed for 1,200 yen.

Five sake recommendations for five different countries – I have tried my best to visualize their characteristics on a chart.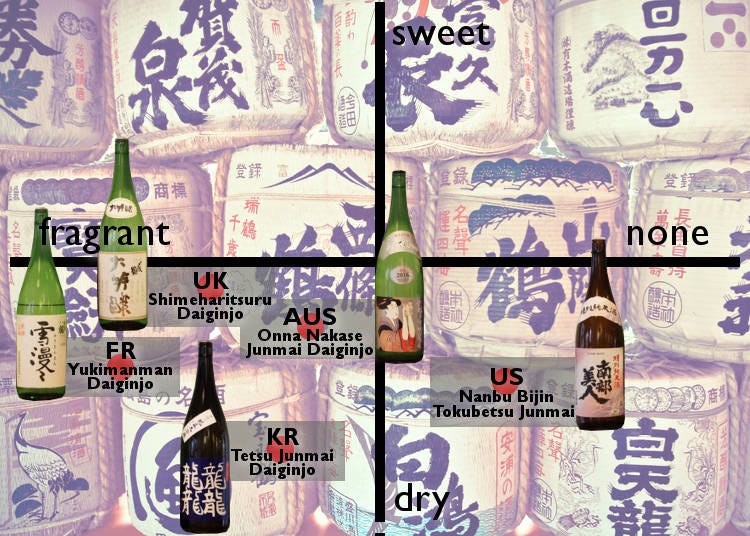 Nihonshu Bar Fuksuke specializes in Japanese sake that are on the dry side of the spectrum, so all of the recommended drinks have various degrees of dryness. Nevertheless, it's immediately clear that they are all very different from each other when it comes to fragrance and aroma.
A Japanese Sake Conclusion
Finding the perfect sake among the hundreds of brands and breweries is a monumental task even for Japanese people. If you're from abroad, it becomes an even bigger challenge – some of you might not even know what to ask for concerning taste, temperature, and the likes.

I myself was always interested in Japanese sake, but I really had no idea how to actually choose a drink. For all of you beginners out there who want to dip their toes into the vast, rich world of Japanese sake, I highly encourage you to start with the five recommendations by Masahiro Kinoshita, a sake master with extensive knowledge of different spirits and people's different tastes. I am sure that you will find something that you like – and then don't hesitate to dive deeper from there!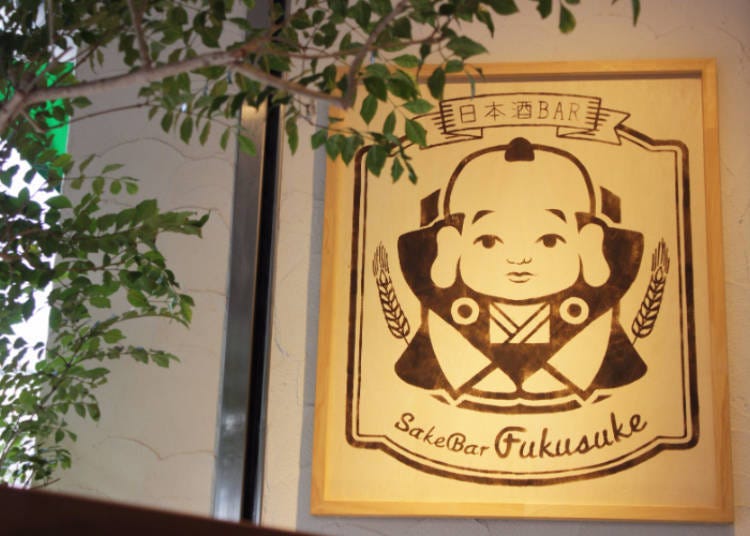 Find all five sake recommendations at Nihonshu Bar Fukusuke, accessible via a scenic 5-minute walk through Yanaka from JR Nippori Station.

The bar's stylish interior incorporates modern aesthetics with authentically Japanese styles, and its nature as a standing bar makes it easy to enter and even easier to relax in. It's not only a must-visit for fans of Japanese sake, but a truly wonderful spot for beginners and curious folks as well. If you're still not sure what to order, Mr. Kinoshita will greet you with a warm smile and make a personal recommendation just for you!
Nihonshu Bar Kinoshita
3-13-8 Yanaka, Taito-ku, Tokyo-to 110-0001
Tel: 03-4296-6720

Hours:
from 5:00 p.m. (Mondays, Wednesday to Friday; last order at 0:30 a.m.)
from 12:00 p.m. (Saturdays & Sundays; last order at 2:30 p.m.)
from 5:00 p.m. ((Saturdays & Sundays; last order at 0:30 a.m.)
Closed: Tuesdays
日本酒BAR福助

Address

3-13-8 Yanaka, Taito-ku, Tokyo-to 110-0001
*This information is from the time of this article's publication.
*Prices and options mentioned are subject to change.
*Unless stated otherwise, all prices include tax.