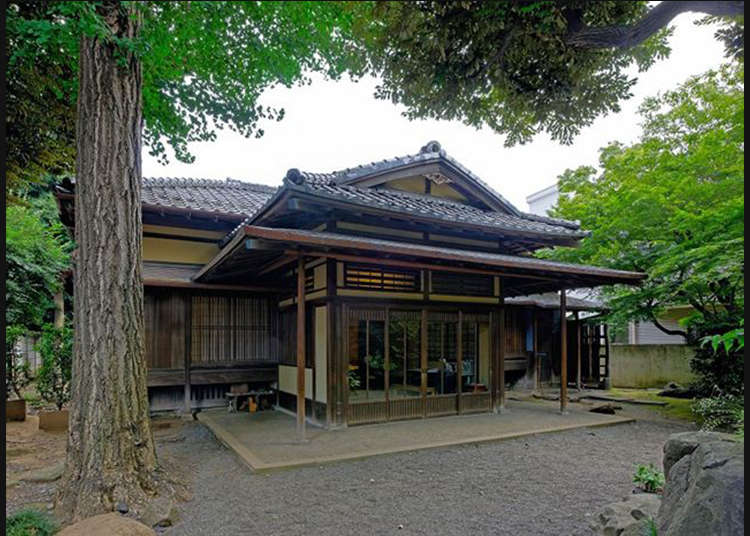 The area is called Yanesen which is made up of the initial of names of three towns; Yanaka - a Temple district, Nezu - an old craftsman's district, and Sendagi - a quiet residential area that was loved by master writers and artists. There are foot marks of history still remaining all over the area. You can imagine the look of the old town while tracing them.
The reason why Yanaka is a temple district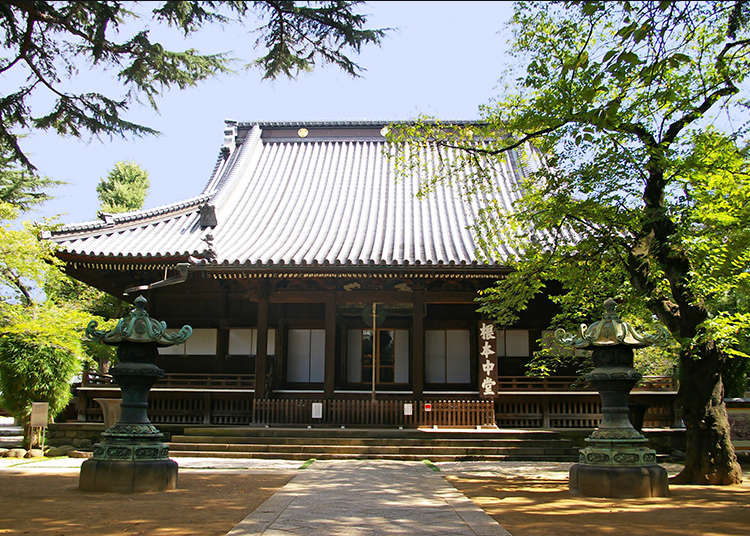 Yanaka used to be a farm village with its specialty Yanaka ginger which leaves its name to date. In 1625 Kanei-ji Temple was established in Ueno which was a Kimon (unlucky direction) to the Edo-jo Castle. Many temples were build in Yanaka after this because Yanaka is situated close to Ueno. Moreover, many temples were relocated to Yanaka from Kanda area by the policy of Edo shogunate between 1648 and 1651. Because of this, the number of temples in Yanaka increased rapidly, and more than 70 temples are dotted around the town to this day which made Yanaka a temple district. Sansakizaka is the main street and the symbolic street of Yanaka as the temple district where you can see more temples than houses standing along both sides.
Address

1-14-11, Uenosakuragi, Taitou-ku, Tokyo, 110-0002
View Map

Nearest Station

Ueno Station (Hokkaido Shinkansen Line / Tohoku Shinkansen Line / Akita Shinkansen Line / Yamagata Shinkansen Line / Joetsu Shinkansen Line / Hokuriku Shinkansen Line / JR Keihin-Tohoku Line / JR Yamanote Line / JR Tohoku Main Line / JR Utsunomiya Line / JR Takasaki Line / JR Joban Line / JR Ueno Tokyo Line / Tokyo Metro Ginza Line / Tokyo Metro Hibiya Line)
8 minutes on foot


Phone Number

03-3821-4440
Rebuilt after avoiding the Great Tokyo Air Raids
Yanaka Okano Eisen is an old Japanese confectioner established in 1900, and the present owner is the fourth generation. The tasteful appearance of the store became the landmark of the walking course to the Ueno park. The present building is rebuilt by the second owner after the WW ll. There were endless rumor of air raid attack in Yanaka at the end of WW ll. Thus people demolished and emptied the area to minimize the damage from it. This store was also closed and demolished at the time, but they kept and save the store signboard at one of the temples. Soon after the war, the second owner gathered timbers and rebuilt the store to reopen the business. The signboard you see today is the original which was kept in a temple during the war.
The confectioneries made by the traditional method.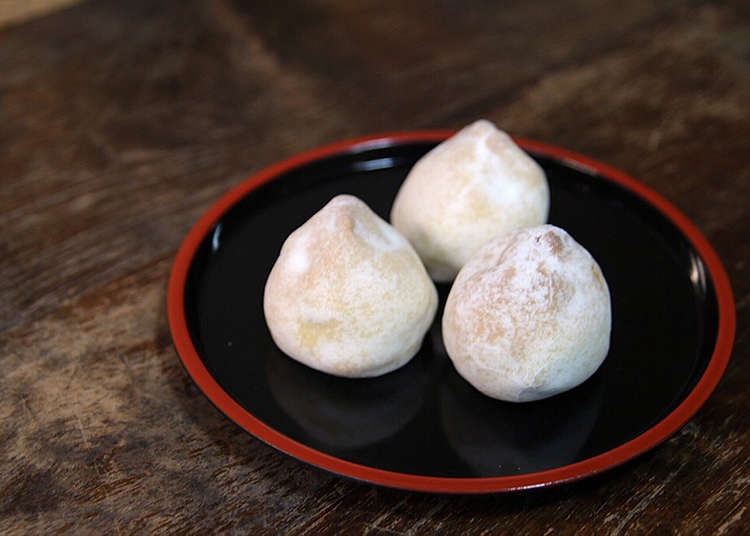 One of their popular sweets is Mame-daifuku which consists of soft and chewy mochi (rice cake) filled with slightly sweetened anko (adzuki bean paste). Ukikusa is another popular sweet which is associated with Yanaka ginger that used to be cultivated widely in the area. It is a baked confectionery with anko coated with pastry mixed with ginger. A slight sharp taste of ginger gives an accent to it. Both are made by the traditional methods and offering the same taste which hasn't been changed.
谷中岡埜栄泉

Address

6-1-26, Yanaka, Taito-ku, Tokyo, 110-0001, Japan
Somemono Araibari Choujii-ya stands in where previously was Aizome-cho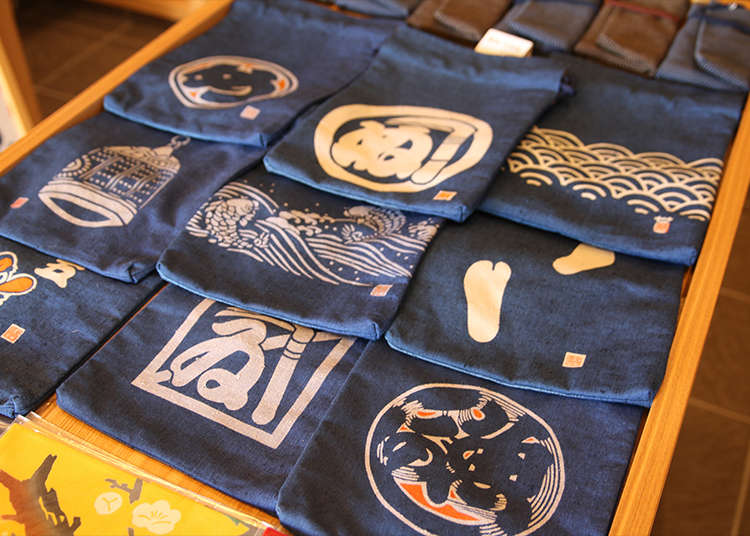 As you come from Shinobazu-dori, turn into Aizome Odori at the intersection of Nezu-Jinja-Iriguchi, and you will find Chouji-ya in the old residential area at the north east side of the intersection. Chouji-ya is a dye shop established in 1895 selling tenugui (hand towels), book covers and folding fan cases. The area was called Aizome-cho until 1965 when there was a river called Aizomegawa in front of Chouji-ya, and many other dye shops were also lined along it. At the time, they used water from the river for dyeing in this area. At present the river is reclaimed, and Chouji-ya is the last dye shop left in the area.
染物・洗張 丁子屋

Address

2-32-8, Nezu, Bunkyo-ku, Tokyo, 113-0031, Japan
The winding road on the border of two wards.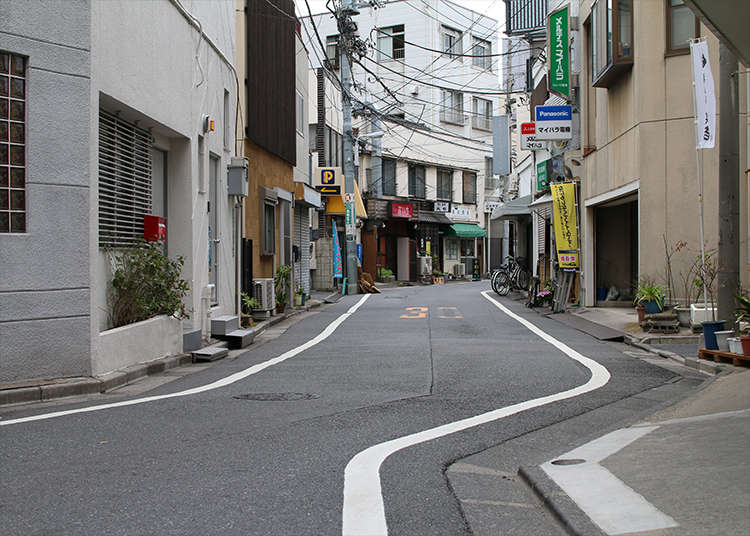 When you walk down Sansakizaka towards Sendagi Station, you will come to a winding road. It is called Hebimichi (snake road) by the locals from its shape. It is now a border between Bunkyo ward and Taito ward. Hebimichi used to be the passage of Aizomegawa, now it is a culvert so we can't see the river itself any more. The culvert work was carried out in 1921 because the river was badly drained and often overflowed. It is interesting to walk windingly and see the row of houses built along Hebimichi. It is said there are 15 corners on Hebimichi.
へび道

Address

2, Yanaka, Taito-ku, Tokyo, 110-0001, Japan
Quite town loved by the master writers and artists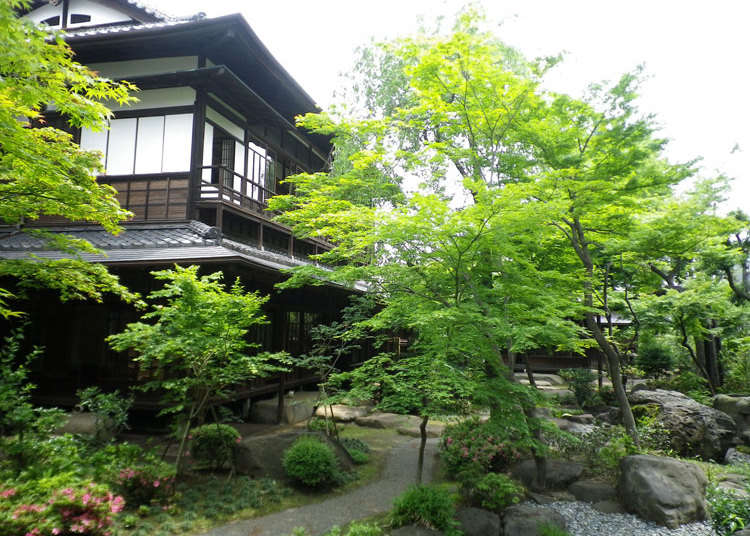 Sendagi is where the famous writers who represents Japan used to live such as Soseki Natsume and Ogai Mori as well as the artists and celebrities. There is a monument of the site of Soseki Natsume's former residence on the south of Kaibouzaka, next to the Nihon University Hospital. There is also Mori Ogai Memorial Museum where Ogai Mori's manuscripts are displayed who spent half of his life in Sendagi. You can trace their foot steps in Sendagi. The former Kusuo Yasuda residence stands quietly as if the time has stopped. It is a modern Japanese style building built in 1919 for Yoshisaburo Fujita, a successful businessman. It is open to the public two days a week, on Wednesdays and Saturdays.
Japanese traditional wooden architecture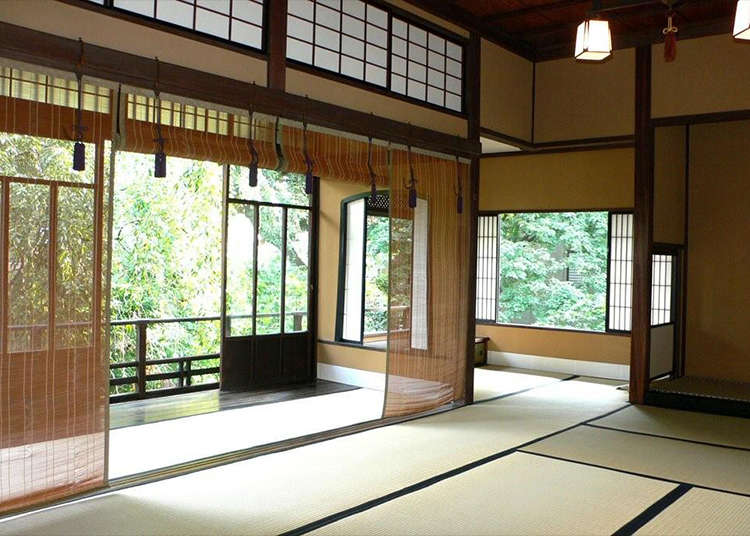 You can see the pre-war Japanese traditional wooden architecture at the former Kusuo Yasuda residence. As you enter through the big glass door, you will see detailed carvings on the pillars, old styled telephone, tatami mattress and fusuma (papered sliding door) which are kept as they were at the time which will give you a glimpse of the history of Japanese architecture.
The seasonal trees and flowers bloom in its large garden, and the scenery from the second floor window is as pretty as a picture.
Address

5-20-18, Sendagi, Bunkyo-ku, Tokyo, 113-0022
View Map

Nearest Station

Sendagi Station (Tokyo Metro Chiyoda Line)


Phone Number

03-3822-2699
金吉園

Address

3-11-10, Yanaka, Taitou-ku, Tokyo, 110-0001


Nearest Station

Nippori Station (JR Keihin-Tohoku Line / JR Yamanote Line / JR Joban Line / JR Ueno Tokyo Line / Nippori-Toneri Liner / Keisei Main Line / Narita SKY ACCESS Line)
5 minutes on foot


Phone Number

03-3823-0015
吉里 谷中総本店

Address

Taninaka 3-2-6, Taito-ku, Tokyo, 110-0001


Nearest Station

Sendagi Station (Tokyo Metro Chiyoda Line)


Phone Number

03-5834-2081
*This information is from the time of this article's publication.
*Prices and options mentioned are subject to change.
*Unless stated otherwise, all prices include tax.