Japanese summer wouldn't be complete without festivals. These celebrations, meant to express gratitude to nature and deities, take place across Japan during this warm season. Over the past few years, due to the pandemic, many festivals and events were canceled, postponed, or scaled down. However, in 2023, events are making a comeback one after another.

For many tourists, though, there might not be enough time within their limited travel days to coincide with these events, or they might not have the time to travel far. That's where a great recommendation comes in: the Yaesu Night Markets, a series of summer events held at Tokyo Midtown Yaesu, which opened its doors in March 2023, right in front of Tokyo Station.

These night markets provide a chance to experience the ambiance of a summer festival in the heart of the city, perfect for a quick visit during your sightseeing or a spare moment. Let's check out the charm of these night markets and enjoy the summer festival atmosphere!
Now Happening! Tokyo Midtown Yaesu's First Summer Event: "Yaesu Night Markets"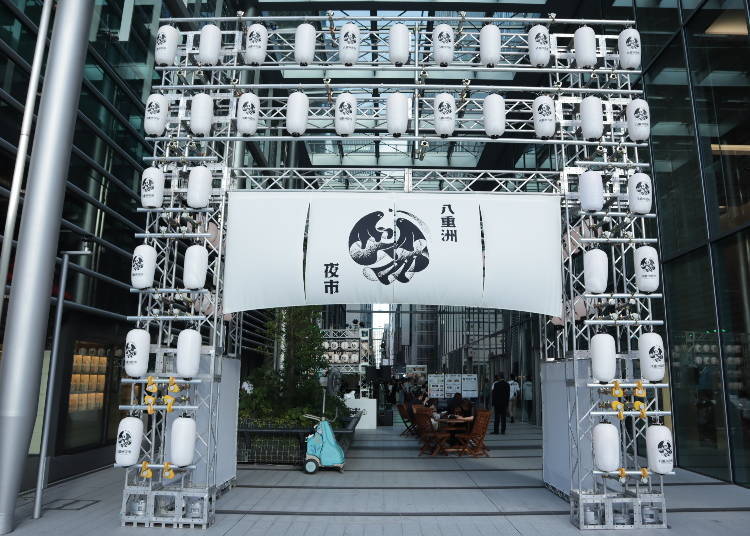 Yaesu Night Markets is Tokyo Midtown Yaesu's inaugural summer cooling event. Currently, it's in full swing from August 10 to August 27, every Friday, Saturday, and Sunday of each week, running from 1:00 PM to 9:00 PM.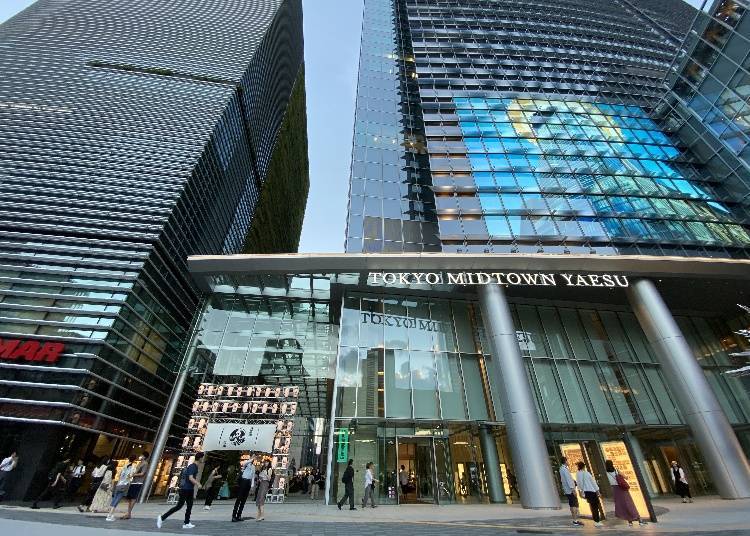 Right in the heart of the city, directly connected to Tokyo Station's Yaesu exit, Tokyo Midtown Yaesu on the 1st floor boasts an event space at the Galleria (outdoor plaza). This space is adorned with decorations evoking the essence of Japanese summer and festivals. Here, you can relish a festive atmosphere with tasty street food delights and performances by diverse artists, truly capturing the spirit of a summer celebration.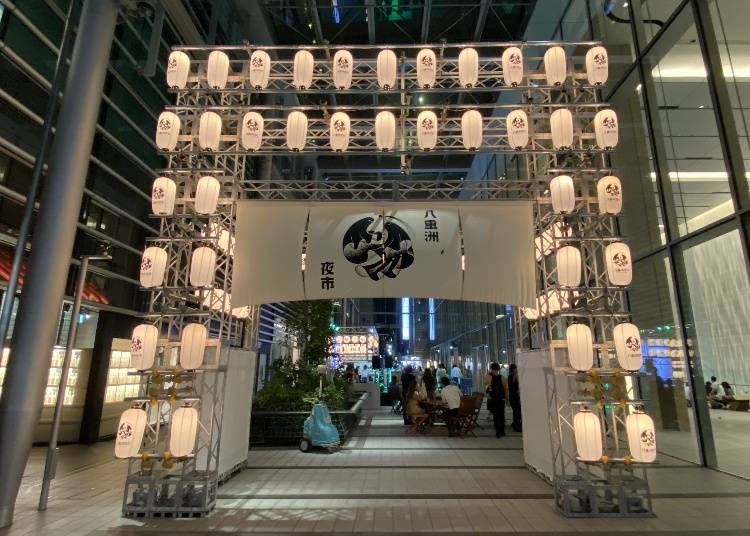 Lanterns, often seen at Japanese festivals and Asian night markets, have a strong presence. At the entrance of Yaesu Night Markets, around 100 lanterns and noren curtains exuding a traditional Japanese ambiance elevate the festive spirit.

Japanese festivals were traditionally conducted as rituals for gratitude to the gods or honoring ancestors. These events served a variety of purposes based on the seasons. Particularly during summer festivals, prayers are offered to ward off typhoons and pests that could damage crops, and hopes for protection from illnesses prevalent during this season are expressed through wishes for "yakuyoke" (warding off evil) and "ekibyō taisan" (eradication of epidemics).
Additionally, these lanterns carry various meanings. In times when electricity was absent, lanterns served as essential sources of light for daily life. Naturally, they became indispensable for festivals as well. They were used abundantly to brighten up the celebrations and enhance the festive atmosphere.

Furthermore, in Japan, there's a summer event called "Obon" which involves honoring ancestors. During this occasion, lanterns are believed to serve as markers, and they also play a role as "mukaebi" or welcoming fires, guiding the spirits of the ancestors back home.
Cool Festive Eats! Tons of Refreshing Festival Fare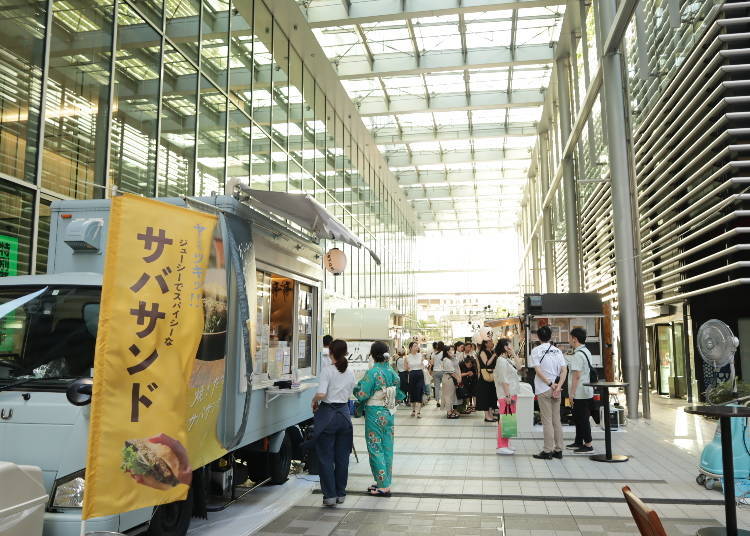 When it comes to summer festivals, one essential element is street food stalls. At Yaesu Night Markets, you'll discover a rotation of offerings that capture Japan's essence. From special menus embodying Japanese flavors to exclusive Yaesu Night Markets dishes, easily portable one-hand bites, and the must-have photogenic and stylish festival treats – they all make appearances on a weekly basis.

(Please note that due to the weekly rotation, the establishments mentioned in the article might have changed since then.)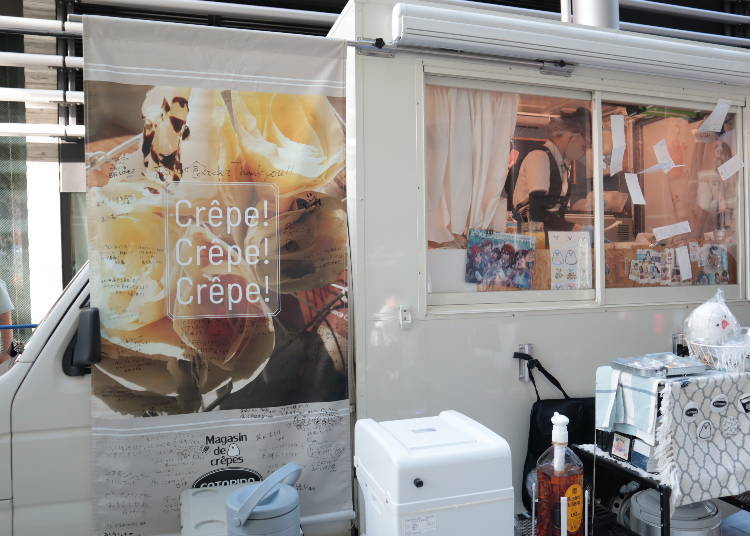 COTORIDO is a crêpe specialty shop offering a delightful combination of crispy and chewy textures.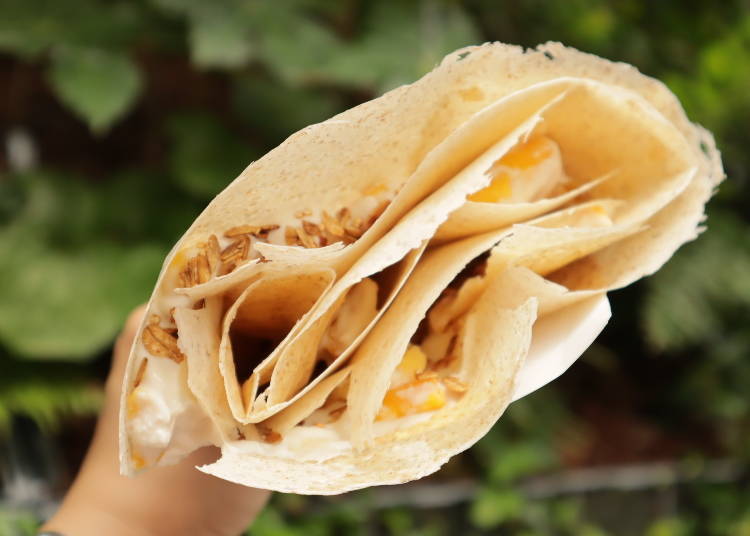 Crafted from a unique blend of rye, COTORIDO presents its signature creation, the "Yoiichi~Night Market" crêpe, available exclusively at Yaesu Night Markets. This crêpe features a distinctive dough that starts crispy, gradually turning delightfully chewy, filled generously with mango, yogurt sauce, and house-made granola. The impeccable balance of textures and ingredients ensures it's a treat that appeals, even to those who don't usually have a sweet tooth.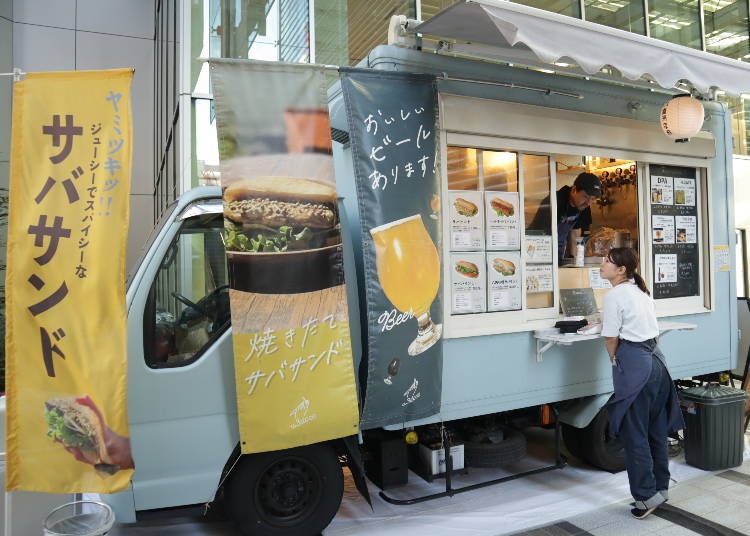 u3doco ("Umi-Doko") is the spot to savor mackerel sandwiches and craft beer.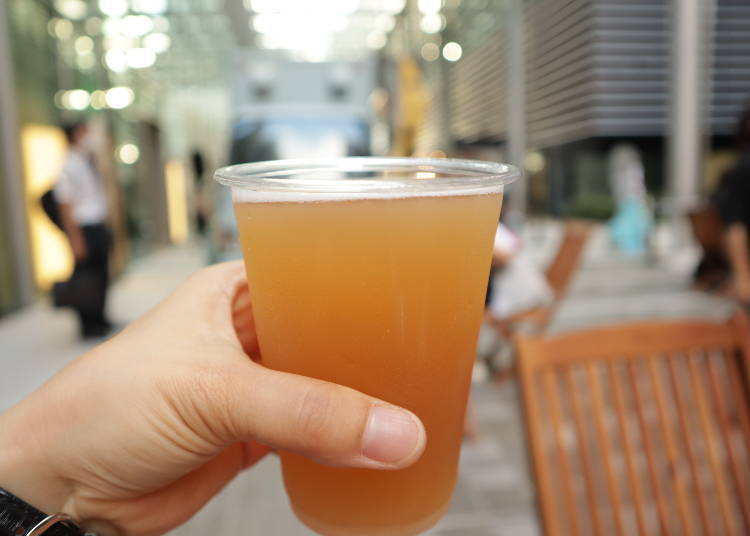 u3doco offers a selection of five unique draft craft beers carefully curated from all over the country. Among them is the "Grain Drop -INDIVIDUAL ORCHESTRA series #5-" from Kuniburu in Tokyo's Kunitachi neighborhood. This craft beer boasts a distinctive depth of flavor and rich aroma, providing a wonderful escape from the summer heat of Tokyo.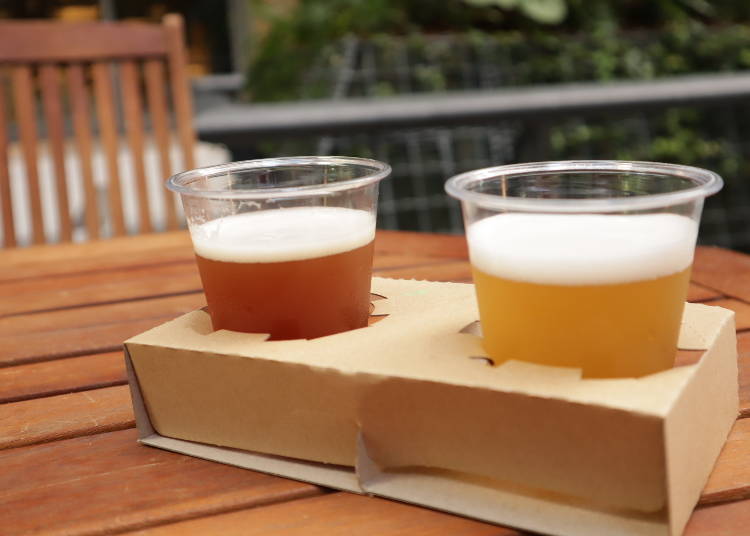 With the tasting flight option, you can choose any two from the available selection and enjoy them in a mini size. This time around, I opted for "Kuromoji Garde" from Takatsugawa River Beer in Shimane Prefecture and "FLOWER" from Brasserie Knot in Hokkaido. Both options offer entirely distinct flavors, allowing you to appreciate the deliciousness and depth of beer in unique ways.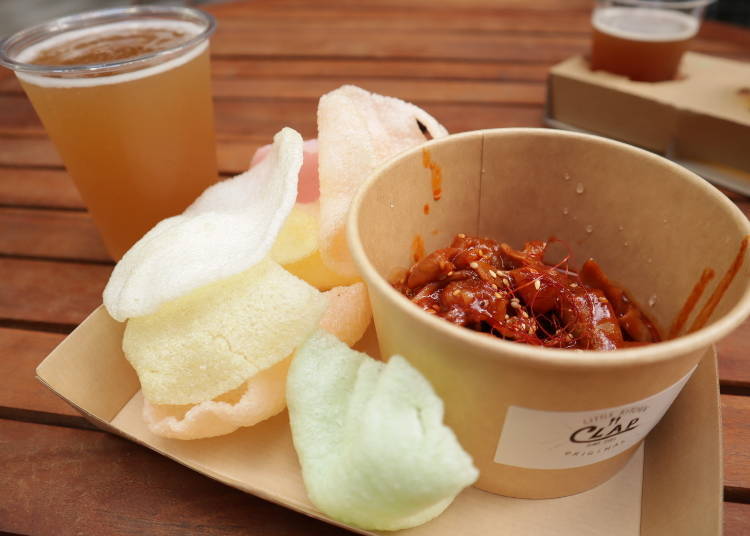 And of course, beer calls for some appetizing snacks. At Cotton Candy CLAP, you can enjoy a set of photogenic rainbow-colored shrimp crackers and toppogi, a sweet and spicy treat that leaves a lingering flavor sensation.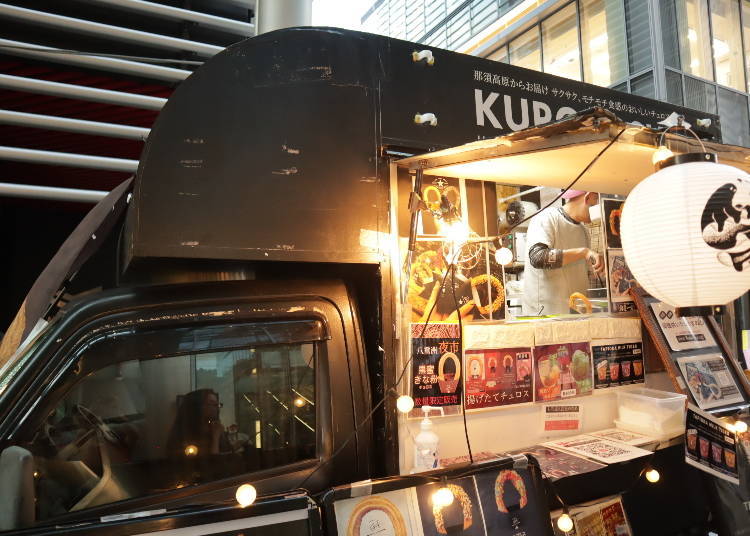 A standout crowd favorite drawing lines was the rice flour churros specialty shop KUROBOSHI. In recent years, due to the increasing health consciousness, gluten-free rice flour has emerged as a noteworthy ingredient.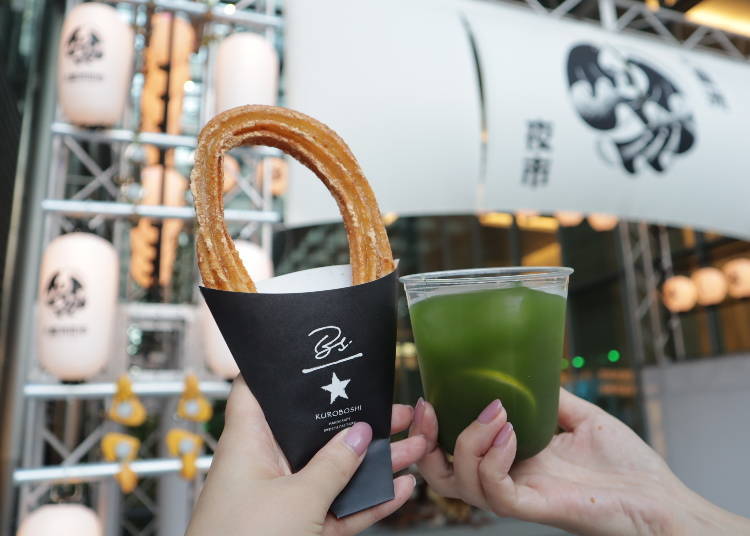 Crafted from quintessentially Japanese rice flour and fried in rice oil, these churros are a rare delight. KUROBOSHI offers unique churro variations like the night market exclusive black honey and kinako flavor, along with options like the sake matcha cocktail. The chewy texture combined with the sweet black honey is an undeniable delight. The refreshing nature of the matcha cocktail might lead you right back to the churros...this is a combination that's hard to stop indulging in, making it an endless and repeat-worthy indulgence.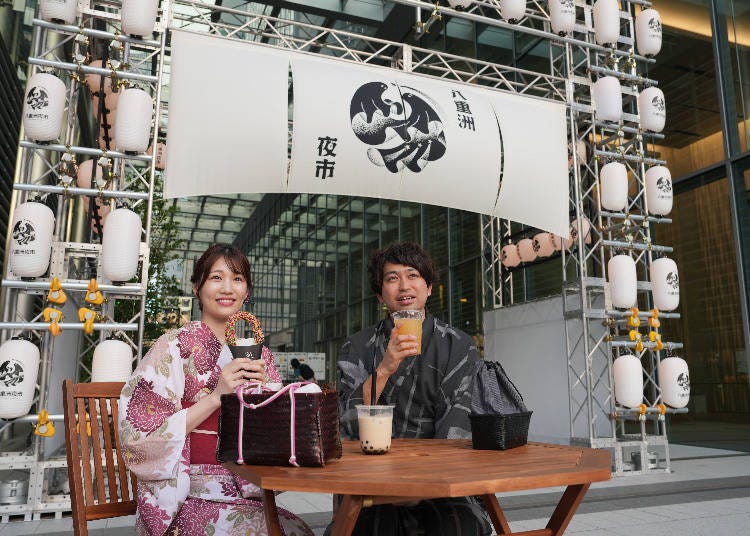 Many Japanese people eagerly look forward to enjoying street food stalls at summer festivals, but there's a valid reason behind the festival-stall connection.

Originally, festivals, which have a sacred nature, are held to express gratitude to deities. Since deities enjoy bustling environments, stalls and vendors are set up to attract and engage a large crowd. Eating delicious food at festivals plays a significant role in this context, ensuring that the atmosphere is vibrant and celebratory, and fulfilling an essential purpose in the festivities.
Great Lineup by Internationally Acclaimed Artists!
Throughout the event, the dedicated stage within the venue hosts performances by artists from various genres, offering a diverse range of shows to enjoy at different times.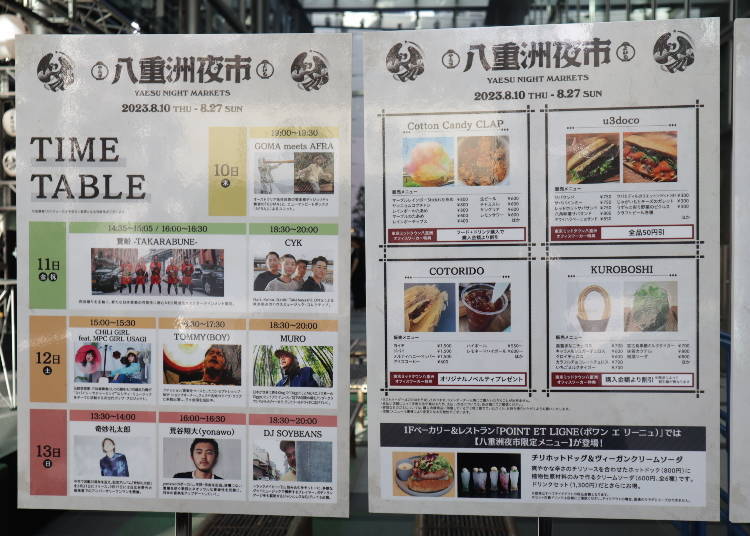 For the detailed schedule, you can check on the official website.
On this particular day, the stage was electrified by the performance of the duo "GOMA meets AFRA", featuring the Australian Aboriginal didgeridoo player GOMA and the human beatbox artist ARFRA.
Wind Chime Spots Evoke the Essence of Japanese Summer!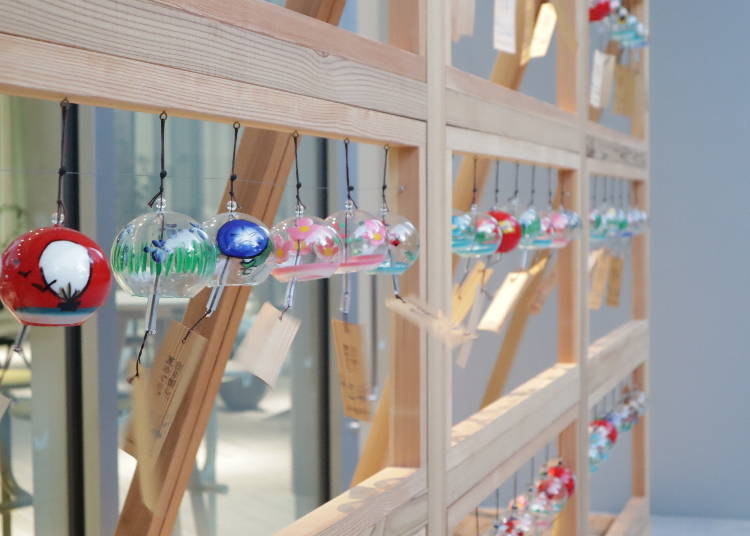 On the 5th floor, accessed from the outdoor plaza and indoor spaces, you'll find YAESU TERRACE, a refreshing spot adorned with numerous wind chimes—a perfect setting for photos and evening relaxation.

In the past, wind chimes held significance as charms to ward off evil, including diseases and malevolent energies. Due to the susceptibility of outbreaks during the hot and humid summer, they became associated with this season.

With their cooling appearance and gentle sounds, wind chimes have become a symbol of Japanese summer. More recently, they have garnered international attention as interior décor items.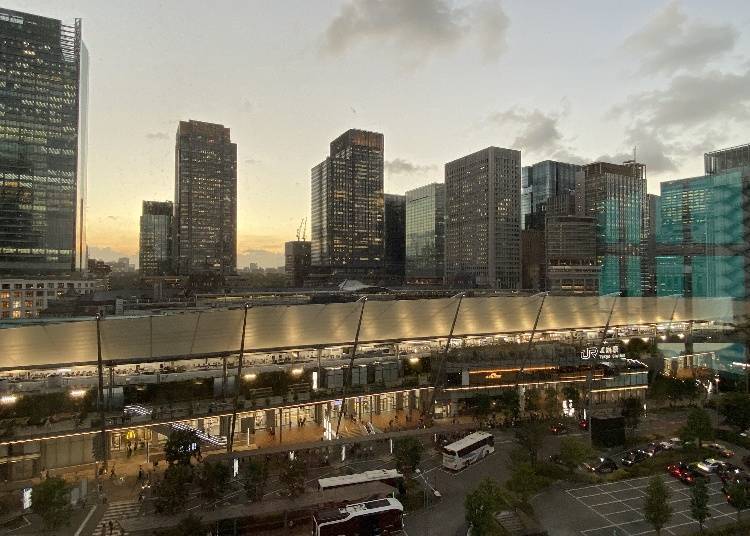 From the terrace, you'll be treated to a stunning vista of Tokyo Station and the surrounding cityscape. This hidden gem offers a panoramic view that includes the iconic red-brick Marunouchi station building, a highlight of Tokyo Station.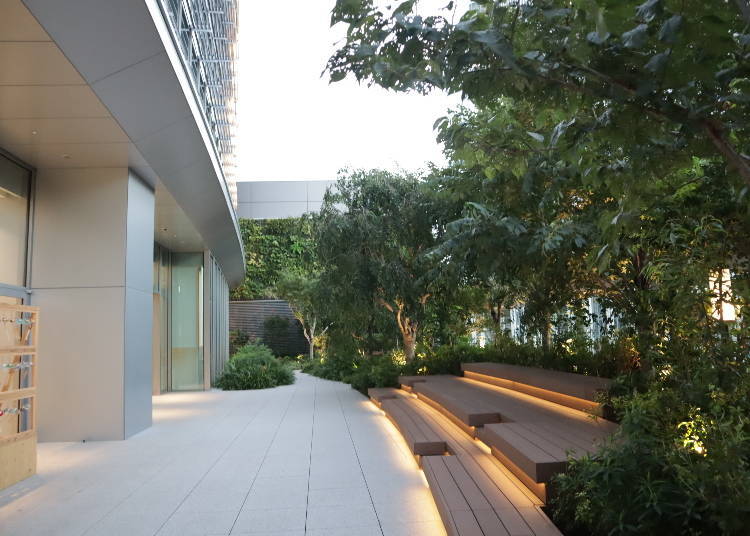 This terrace is not only embraced by the soothing melodies of greenery and wind chimes but also offers a space of tranquility and healing. It's perfect for taking a break or enjoying the nighttime scenery. You can revel in this serene atmosphere until September 3rd, even after the conclusion of the Yaesu Night Markets.
Wearing a Yukata? Enjoy Special Offers like Souvenirs and Discounts!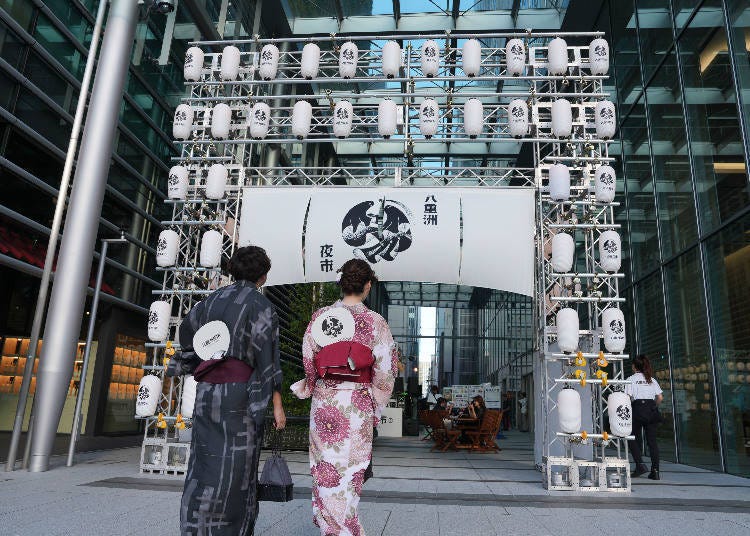 Speaking of traditional Japanese attire, we have the kimono. The yukata, mainly worn during summer, originally served as clothing for aristocrats during their baths. Gradually, as time progressed, it became suitable for outdoor wear as well. With its absorbent and breathable properties, the yukata established itself as a summer staple, often used as pajamas or comfortable loungewear.

In our modern age dominated by Western clothing, stylish yukatas featuring various patterns have become popular. They are now synonymous with special occasions like festivals and fireworks displays, where they've become the go-to outfit choice.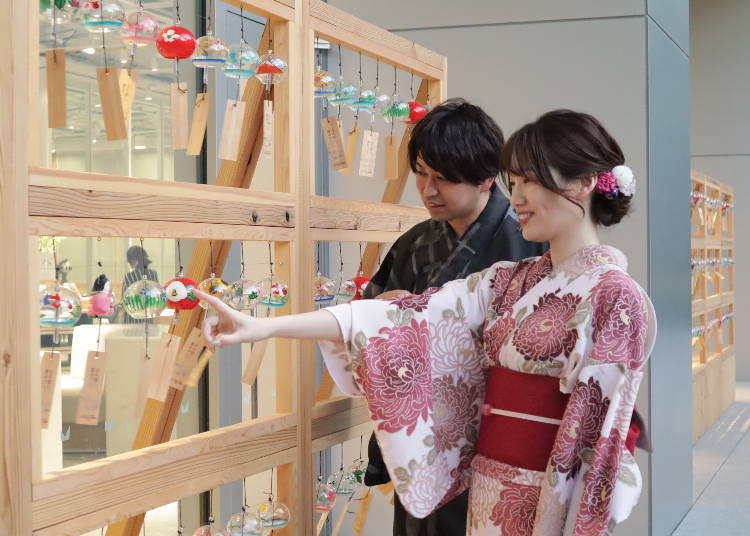 During the Yaesu Night Markets period, the first 100 visitors wearing yukata or jinbei will receive an exclusive original hand towel as a special gift! Additionally, within Tokyo Midtown Yaesu, various shops offer exclusive souvenirs, drink services, and discount benefits. It's a splendid opportunity to consider renting a yukata and exploring nearby areas like Nihonbashi.

(Please confirm the eligible stores and details on the official website or at the stores themselves.)
Enjoyable Every Week! Experience a Japanese Summer Festival in the Heart of the City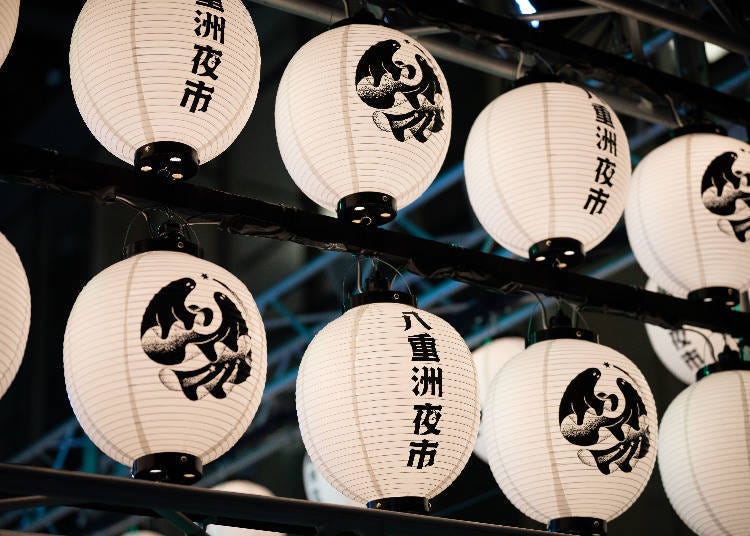 At the Yaesu Night Markets, the gourmet offerings and performances change on a weekly basis. From rice flour sweets and tempura to spice-infused curries and craft beer, the lineup of vendors shifts each weekend.

Moreover, there's a wealth of entertainment including performances by traditional Awa Odori dance troupes, live musicians, DJ events, and more. During the final week from the 25th to the 27th, festival-goers can even experience the atmosphere of a traditional Japanese fair with festival-style stalls.

While exploring Tokyo, make sure to drop by and immerse yourself in the festive vibes of a Japanese summer!

(*Please note that menus, performers, and schedules are subject to change.)
Yaesu Night Markets
Date: August 10 - 27, 2023
Time: Fridays, Saturdays, and Sundays during the event period / 1:00 PM - 9:00 PM
Location: Tokyo Midtown Yaesu, 1st Floor Galleria (Outdoor Plaza); 2-2-1 Yaesu, Chuo-ku, Tokyo. (Direct access from Tokyo Station underground via Yaesu Underground Mall.)
Admission: Free / Open to the public with free entry and exit
Written by: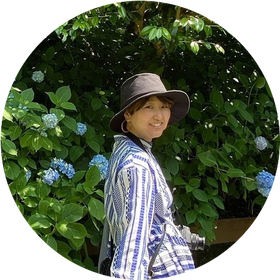 *This information is from the time of this article's publication.
*Prices and options mentioned are subject to change.
*Unless stated otherwise, all prices include tax.
Limited time offer: 10% discount coupons available now!